Asian American Hotel Owners Association Convention & Tradeshow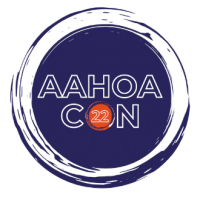 Say Hi To Us At Booth #335!
Baltimore Convention Center
Join us for The 2022 Asian American Hotel Owners Association Convention & Trade Show in Baltimore, MD! During the 4 day event, you'll discover exciting and unique products, interact with new innovative equipment, create business connections with industry professionals, access expert-led sessions on today's biggest topics and make long-lasting networking connections.
We will be hosting an exhibit, so come stop by Booth 335 and learn about how self-pour technology is innovating the beverage experience in hotels! We're excited to see you there! Shoot us an email at sales@pourmybeer.com if we can expect to see you there!
Join us for thirsty thursday happy hour at neo pizza!
Come pour with the PourMyBeer and Micro Matic team after AAHOACON! Join us for a Happy Hour event at Neo Pizza in Mt. Vernon Marketplace in Baltimore, Maryland, to see PourMyBeer's self-pour technology in action! Neo Pizza features a 10-tap self-serve beverage wall with 8 beers and 2 wines on tap. Stop by on Thursday, April 14th, between 4:30 – 7:30 PM, and see the benefits that self-pour could bring to your establishment! We will provide light food and drinks.
Learn More About The 2022 AAHOA Convention & Trade show
The nation's largest event exclusively for hotel owners. Join us in Baltimore for the event of the year! The 2022 AAHOA Convention & Trade Show brings together the who's who of the industry for networking, learning, and deal-making on the trade show floor. The biggest gathering of AAHOA Members, who own 60% of the hotels in the nation, is taking place in April, and you don't want to miss it!
AAHOA is the largest hotel owners association in the nation. The nearly 20,000 AAHOA members own 60 percent of the hotels in the United States. AAHOA Members are responsible for 1.7 percent of the nation's GDP. With billions of dollars in property assets and over one million employees, AAHOA members are core economic contributors in communities across the United States.
AAHOA's mission is to advance and protect the business interests of hotel owners through advocacy, industry leadership, professional development, member benefits, and community engagement.
Share this event with your friends in the industry!