Self-Serve Technology In
Breweries
When going to a brewery, it's the appreciation of beer and its craft that makes customers happy and keeps them coming back. With that in mind, there's no better way to offer a beer tasting experience than with self-pour technology! Since you have full control over what you offer on tap, you can give your patrons the ability to sample and drink all the beer that you brew in-house, in the exact quantities that they want! And thanks to PourMyBeer's revolutionary technology, you account and keep the profits for every ounce poured. 
Check out the video below to hear from Eric Barrett, Co-Owner of Bunnyman Brewing, to hear why he's happy they made the right choice with self-pour!
Breweries' New Best Friend
One of the best companions to any brewery is a tasting taproom or bar. It's the perfect way to allow customers to try the best creations made right next to them and fully appreciate your awesome art. When customers visit a brewery, most want to taste a variety of beers and sample all the different types offered. Breweries typically offer 'flights' for these customers, allowing them to try a few sips of several kinds. But, they often have some limitations when it comes to size, and occasionally, the type of beer offered in the flight, as charging for flights brings certain challenges for pricing structure. Now, what if you could put the control completely in the customer's hands and have them pour whenever they want in any quantity they want? 
With the power of self-pour technology, that's precisely what you're able to do. You set up a beverage wall with all of your best brews on tap, and customers can walk around and learn more about your brewskis from PourMyBeer's interactive touch screens. Whenever they are ready, guests pour as much or as little of those that piqued their interest.
Once when your patrons find their favorite, it's easier than ever to pour themselves a full glass. And the best part? There's no waiting for a busy server or standing in crowded areas to order, which means customers stay happy, and you don't lose anything in opportunity costs!
Benefits Too Good to Ignore

As a brewery owner, the self-pour beverage wall brings you many benefits:
Reduced Cost: Since the customer is in control of their brewskis, you will save on wage expenditure as you don't need as much staff. And, self-pour technology tracks every ounce poured so no more losing out on profits due to over-pouring or spillage.
Service Efficiency: With customers acting as their own bartender, they can approach the wall when they need a refill. Meaning, your staff can focus their attention and efforts elsewhere, enhancing the overall customer experience. 
Waste Reduction: Self-pour accounts for every ounce poured, meaning customers won't want to waste what they pour. Since customers can pour as much or as little as they want, no more free samples are necessary. Also, with self-pour technology tabs will never be unpaid as the POS is automated, eliminating human error. 
Consistent and Quality Taste: Kegs are vacuum-sealed to keep beverages as fresh as possible. Once kegs have been opened, they'll remain fresh for weeks and maintain the same quality taste from day 1.
Easier Inventory: The use of kegs eliminates the need for bottles. Now you'll only need a few kegs in your inventory.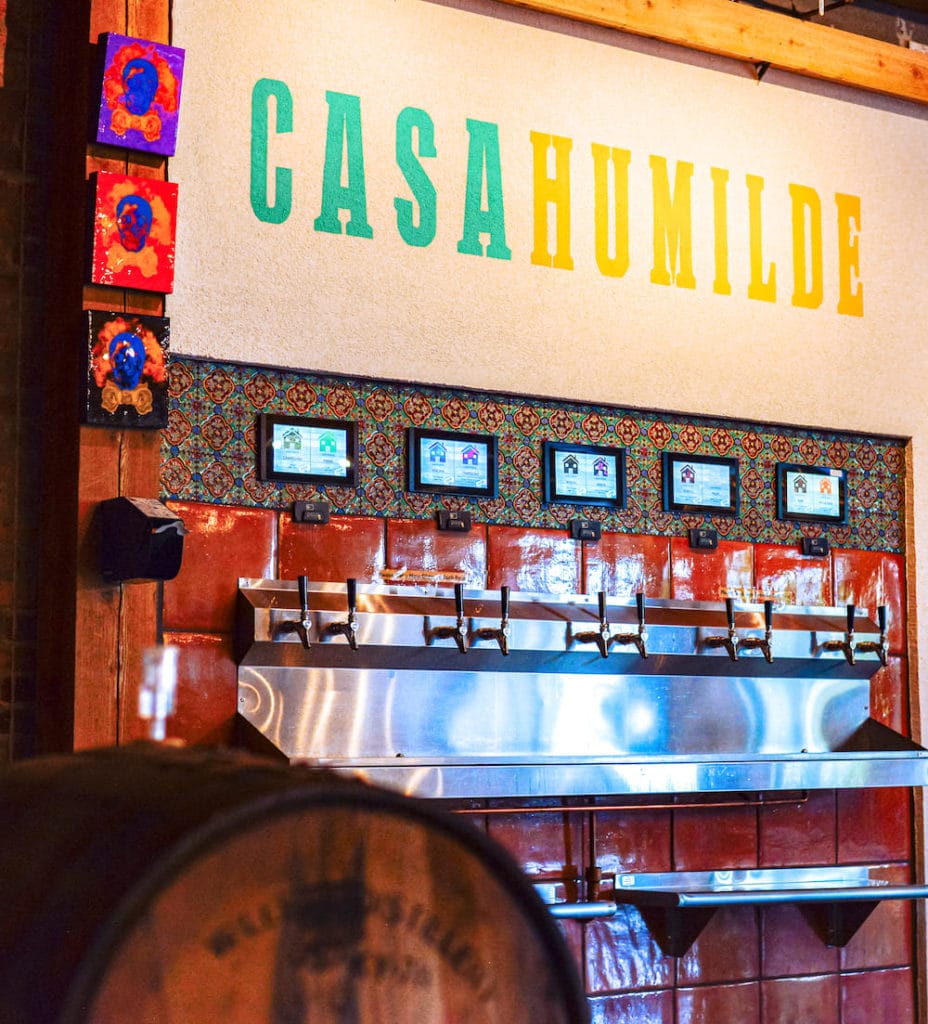 However, self-serve technology doesn't just bring benefits to the brewery owners, but also to the customers, who will love the efficiency and fun of self-pour!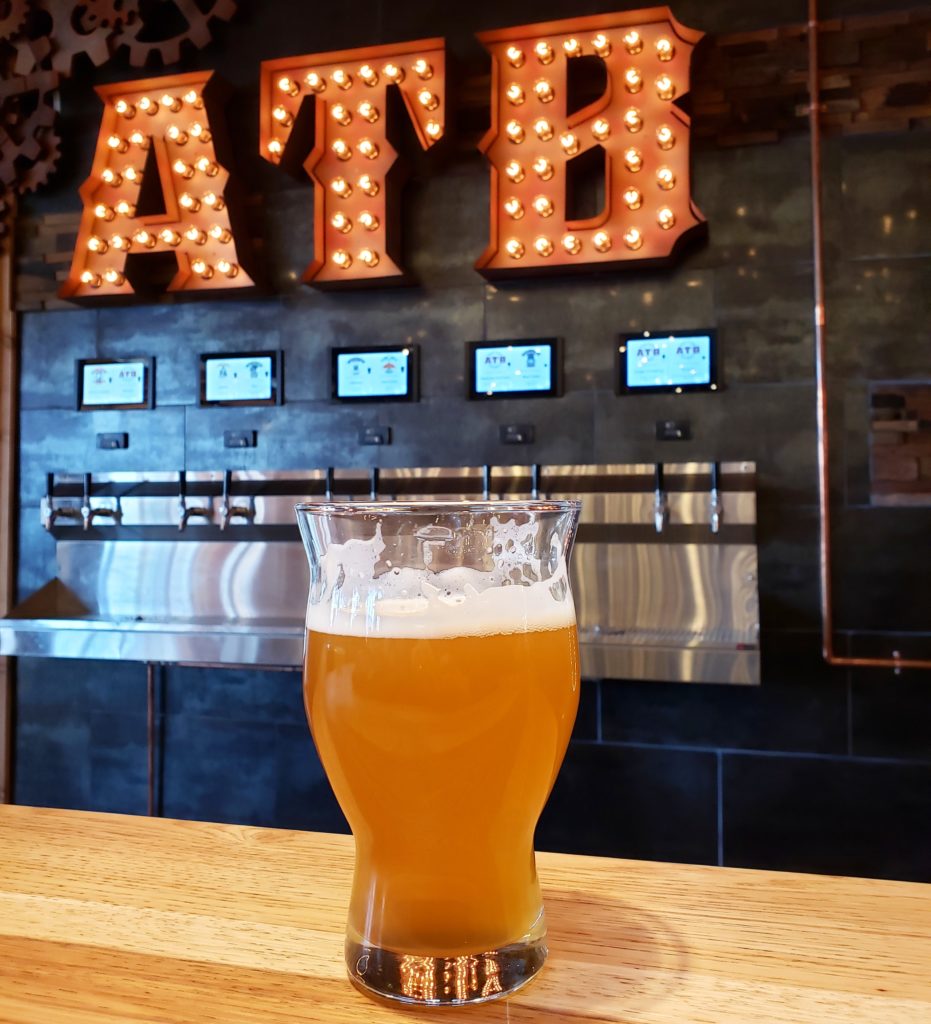 More Convenient: Customers have the freedom to pour whenever they want with self-serve technology so they never have to wait to get the attention of a bartender or server again!
Cost Efficiency: At a traditional bar, customers can have a couple of free samples and then must pay for a full glass. With self-pour, customers can drink less than a glass at a time, meaning they can try a variety of drinks at the same price as at a regular bar. 
Cold and Consistent: Kegged drinks provide fresh, cold drinks every time. Customers will get the same great taste from the first pour to the last. 
Sampling is Easy: The pay-by-ounce model appeals to many customers. They can sample as many beers as they want in smaller amounts – giving them the option to taste beers they would normally never be able to taste. 
Fun: And let's not forget the best part, self-pour gives customers a unique and fun experience! Customers love interacting with each other, comparing their favorite brews, and engaging on social media. It's a concept like no other! 
List of top Self-pour Breweries
Many of our PourMyBeer family members are taking advantage of the benefits listed above in their breweries! Here is a list of some of the top-performing PourMyBeer self-pour breweries in the US. Which one do you plan on visiting first?
Download our many Case Studies below to study later!
Want to see how self-pour technology helps other restaurant owners? Check out some of our case studies by filling out the form below.
If you would like to read about the benefits of self-serve technology from real-life examples, check out some of our case studies. If you're considering the use of self-serve technology in your brewery, contact us at (312) 416-9989 or email us at cheers@pourmybeer.com!