We built it and they came.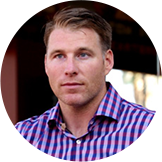 Baltimore, MD (2008) Federal Hill is the Brooklyn of Baltimore, with inspiring views of the Harbor. You have to pass through it on your way to Fort McHenry. This is the sight where Francis Scott Key was inspired to write the "Star Spangled Banner" while under attack from the British. Josh (our founder) was meeting up with some friends at a packed neighborhood bar in Federal Hill to have a few drinks before an Orioles game. Getting a round of drinks and battling for position in a busy bar is never a fun process. While his friends were complaining about how bad the service was, Josh focused on a solution to the reason poor service exists. On this evening, there were 150 thirsty patrons trying to get the attention of one of the four bartenders to place their order and get a drink. Even if you were lucky enough to grab the attention of one of them, they had to open a tab, swipe your credit card, enter the sale, pour the beer, wine or cocktail, then process the sale.
This inefficiency wasn't just a problem for the thirsty guests, but also the owners losing out on sales because of this bottleneck. Josh came up with an idea to create a system that would be like an ATM for beer, wine and cocktails. This idea turned into Powerpoints and the Powerpoints led to an itch to bring a solution that solved this problem in the market.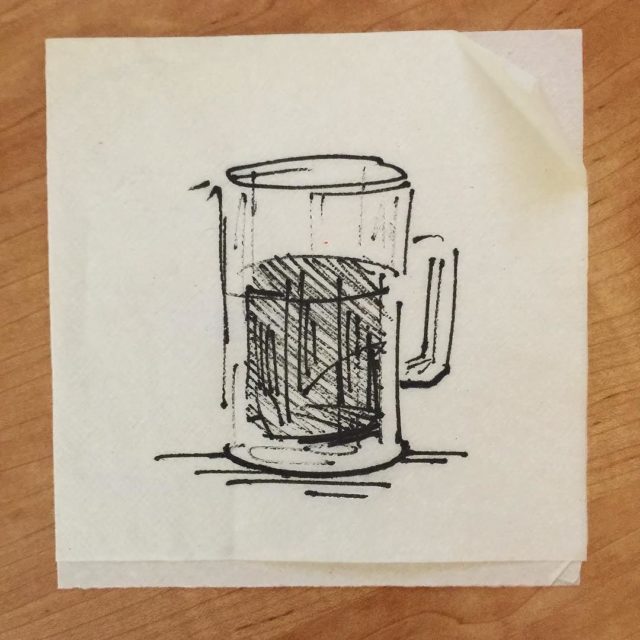 Round 1
After telling some of his friends about his business idea, one of them sent an article about a bar in Atlanta that had beer taps at a few tables for self-service. Josh called them up, got on a plane, and decided to market their product. He started an LLC called Innovative Tap Solutions and struck a deal to resell that system in Maryland and the surrounding states. He eventually found out the technology in Atlanta had been built and sold to the company in Atlanta from an engineer in Ireland. The system in Atlanta automatically cut off after five beers and required an employee to reactivate it with a key at the table. In order to install this system, bar owners had to rip up their floors to run beer lines, an outlay of time and money no one was willing to make for an unproven technology in one bar in the United States. Josh went 0 for 150 in attempting to sell this beer-taps-at-the-table concept.
Round 2
Since no one was willing to buy this system, Josh invested $10,000 to make two coolers with wheels and table tops that had self-serve taps in them. He lined up a customer that agreed to lease them and he was on his way. They were working okay, but he realized he needed a manufacturing partner. He heard about an Irish company that was looking to sell its own mobile draft tables in the U.S. They had a deal with beverage giant Diageo, which gave the product credibility. Goodman ditched his own tables, flew to Ireland and wound up launching its U.S. operations in 2010. His small team sold 174 mobile units, but the mobile product was plagued by technical problems. The Irish company was forced to close its doors in 2012, despite U.S. business revenue growth from $200k in 2010 to $1.2M in 2012.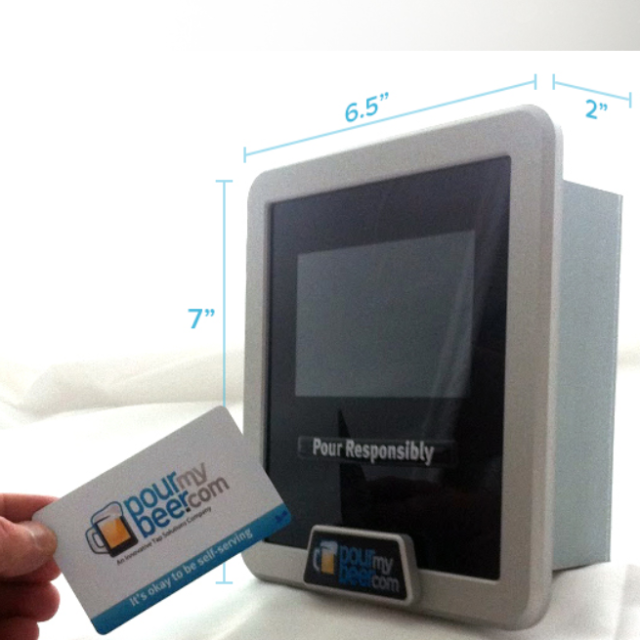 Round 3
Goodman restarted Innovative Tap Solutions and brought the team with him, renaming it PourMyBeer. He partnered with 4 companies that had products he could sell and became a reseller of their self-serve technologies. 3 of the 4 companies he worked with had systems that were plagued with technical issues and problems that were killing the company. The one that had a well-engineered system was based in Austria. It was a stable product, but not built for scale and didn't meet the technical needs for the direction the company was heading in. Josh approached the Austrian company to build a custom solution for him, "The Magic Box". This would be the first ever, a purpose-built hardwired solution designed to take the beating that restaurant equipment takes. He envisioned a product that was designed so well and easy to use, that his 6-year-old son could install and support it. For the first time since the idea struck him almost 5 years prior, he would finally own the hardware/ software he was going to sell. Josh flew to Austria to see the working prototype in March of 2015. The first batch of 50 "Magic Boxes" was delivered to the US in May. Since then, another 3,000 Magic Boxes have been sold and installed Worldwide. With customers like Caesars Entertainment, Whole Foods, and Buffalo Wild Wings, it validates that the market benefits from having a better way to consume all beverages, not just beer, wine, and cocktails.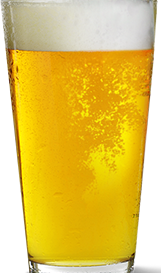 What's Next
The future is bright for PourMyBeer. The main reason for this is we've built a strong foundation with every stakeholder that interacts with our company. Our suppliers, customers, partners, investors, and employees are laser-focused on continuing to provide a great user experience. We've successfully integrated with businesses that complement ours. An example of this was standardizing the product database through partnerships with Untappd and BeerBoard. Both of the companies have mature product databases with style, ABV, IBU, and notes. They also have upwards of one million different beers to choose from. This makes building or changing your tap list a much faster and consistent process.
We're excited that we've got end-to-end integrations with 10 industry-leading POS companies. When a customer pours using an RFID card that's been attached to their open tab, their pour data is sent to the POS and the pour is added to that tab. You can check our integrations page to learn more, but this allows our customers to utilize their existing POS to manage staff, sales, back of the house, and everything else that comes with a full-service POS system.
We look forward to earning your business and thank you for taking the time to learn a little about ours.