Who Are the Million Dollar Self-Pour Giveaway Winners?!
In the spirit of National Beer Day, on April 7, 2019, PourMyBeer, the industry leader in self-serve beverage technology, and Micro-Matic, the industry leader in dispense equipment, teamed up to reward one small business owner with the equipment and technology to run a MILLION-DOLLAR self-pour taproom, i.e. generating an estimated $1m or more in annual sales.
All participants had to fill in a series of questions about their future plans and level of seriousness about the self-pour concept. The most important part of the decision-making process was an essay explaining why the entrant should be chosen as the winner. With close to 500 entries, the decision was not easy but the PourMyBeer and Micro Matic teams saw the huge potential down in New Orleans where Andrea Kutcher and her partner Jordan Barkoff, both huge craft beer enthusiasts, applied with their dream to bring the PourMyBeer self-serve system to their town!
In January of this year, Adrea and Jordan were in North Carolina looking for a craft beer bar to visit while they were traveling. They ended up going to a self-pour taproom where they experienced it for the first time. After sampling about 10 different beers by the ounce, they knew two things. One, they LOVE LOVE LOVE self pour taprooms, and two, they needed to bring this to New Orleans. They told a bunch of friends about their intention to open one up and one of their friends shared our contest with them. They culminated their best 200 words for why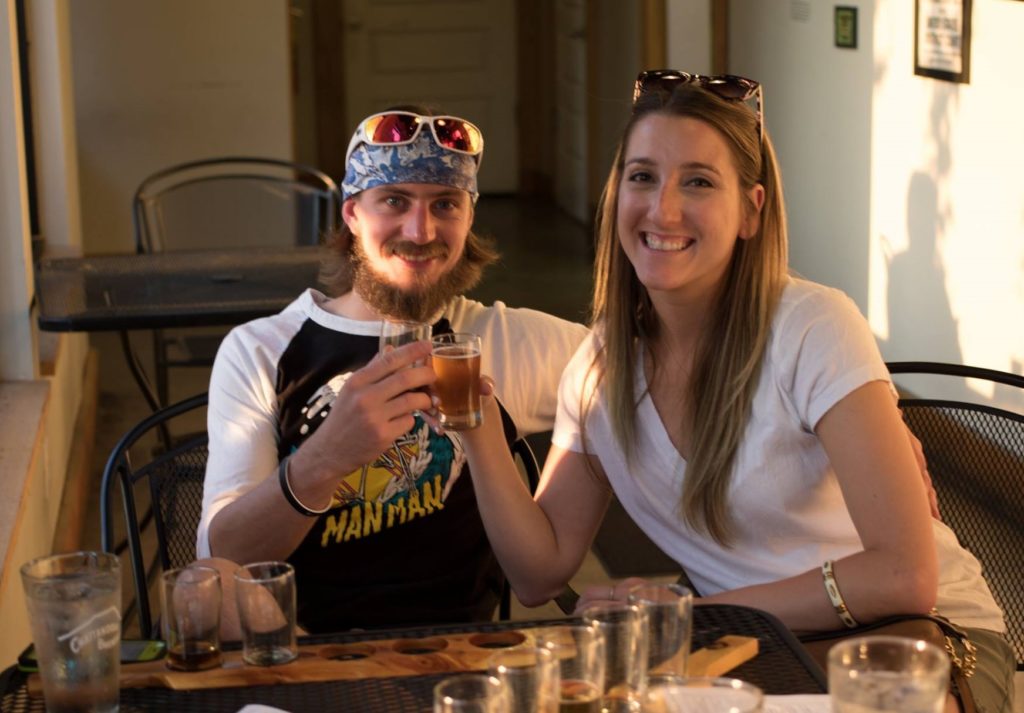 they deserved to be chosen as the "Million Dollar Self-Pour" winners and we agreed. With the help of PourMyBeer and MicroMatic, this project can take flight. 
Andrea said: "We are both passionate about beer and feel this is the next step for beer lovers in New Orleans. We're looking forward to our partnership with PourMyBeer and we are beyond excited for this amazing opportunity to realize our dream!"
Watch the video below to see the reaction of Million Dollar Self-Pour Giveaway Winners.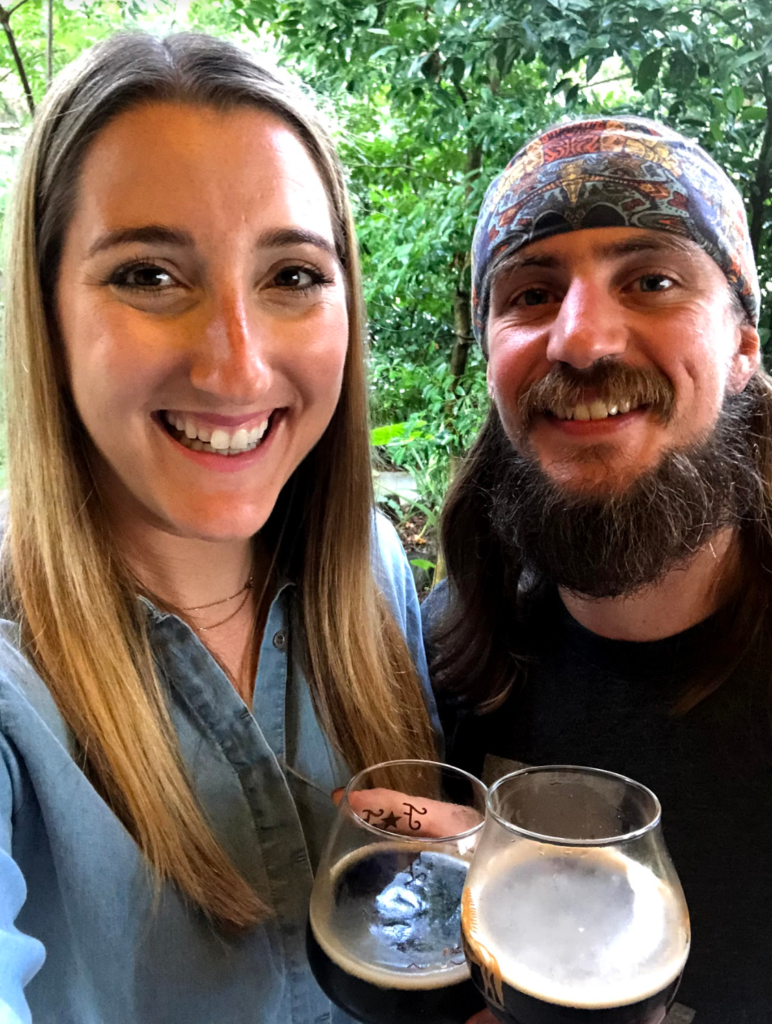 Andrea and Jordan have been together for 4 years and beer has always been their passion. They even met each other at an IPA day event in New Orleans. With a background in marketing, Andrea has worked with companies like NOLA Brewing Co., Avenue Pub – top craft beer bar in Louisiana – New Orleans Tourism, and more. For two years, she served as CMOO for NOLA Distilling leading all startup efforts. Jordan cut his teeth working for wineries in Napa Valley and New Zealand before switching to the brewing. He has worked at NOLA Brewing Co. for 6 years, the last 2+ as VP of Operations overseeing the day to day operations of the facility.
When they learned the news about winning, they celebrated by opening a bottle of Crooked Stave Silly Cybies. Andrea said: "We've toyed around with the idea of opening a brewery or a brewpub for a few years but felt like the market has gotten a little saturated in our hometown of New Orleans. 
Last year, we went to our first self-serve taphouse in North Carolina and thought 'This should exist in New Orleans' – ever since, we've shifted our plan from brewery to a self-pour taproom."
Now their dream has become a reality and they will bring self-pour magic to New Orleans! They'll finally have a self-pour taproom that will offer all the great Louissianna beers, under one roof. Jordan and Andrea are both not only very passionate about craft beers but together they have over 10 years of collective experience in winemaking, brewing, and distilling.
Josh Goodman, the CEO of PourMyBeer, added, "Choosing the best candidate wasn't easy. There were so many great essays from the people that applied, but our team unanimously agreed on one winner. As a company, it's great to be able to give someone the opportunity with our technology to execute. It never gets old for us to see the first time or repeat entrepreneurs go out and crush it with our self pour technology."
We are really excited to know that there are so many people out there dreaming or already working on opening their own self-pour taproom and we would love to be a part of it, so don't hesitate to contact us if you have any questions! Also, stay tuned for our next giveaway!
CONGRATULATIONS, Andrea and Jordan!
Back to All Posts