Referral Terms and Conditions
Get rewarded for spreading the word about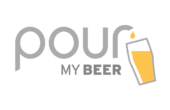 Refer a restaurant, bar, brewery, etc. and once they become a Qualified Referral, you will receive a bonus from your PourMyBeer friends. Please review the legal terms below before submitting a referral.
These Terms and Conditions apply to PourMyBeer's Referral Program. By submitting a referral for a restaurant or otherwise participating in the Program, you agree to be bound by these Terms and PourMyBeer's Privacy Policy.
Who is Eligible to Participate?
PourMyBeer's consultants, investors, and friends who refer a restaurant, bar, or taproom to PourMyBeer through the online referral form or in writing to a PourMyBeer employee may be eligible to receive $1000 referral bonus.
* The number of referral entries is limited to 10 entries/month.
Who is Not Eligible to Participate?
Restaurant or bar owners, operators, or business decision-makers are not permitted to refer their own establishments.
Franchisors who are responsible for making the purchasing decision for their franchisees are not eligible to receive Bonus Payouts for any franchisee referrals.
Subject to these Terms, for each "Qualified Referral" that meets the following criteria, you will receive the applicable Bonus based on the number of taps after the sale is completed. A "Qualified Referral" is a restaurant that:
is referred to PourMyBeer either through the online referral form or in writing (email is acceptable) to an existing PourMyBeer employee. 
is not an existing lead in the PourMyBeer system.
Once the project is complete and the final invoice is paid, we'll cut you a check!
Effective December 1, 2022