Discover PourMyBeer's Powerful Reporting Solutions: Unlock Your Business' Potential and Drive Revenue
Experience Actionable Insights with Real-Time Data, Customizable Dashboards, and Seamless Integrations
Ready to transform your beverage business?
Welcome to PourMyBeer's cutting-edge reporting solutions, designed to provide you with comprehensive, location-specific data to help optimize your business. Gain a competitive edge by leveraging actionable insights, advanced analytics, and seamless integrations to streamline your operations, maximize revenue, and create a memorable customer experience.
Comprehensive Real-Time Data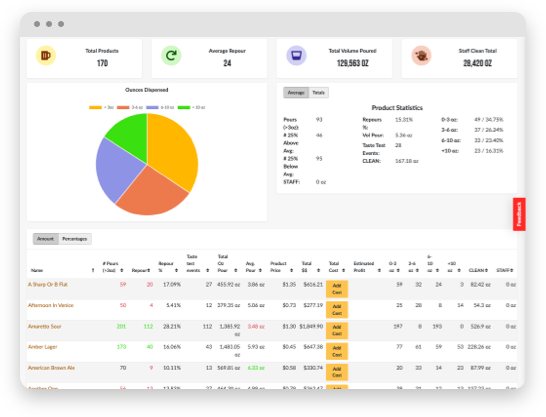 Understand Customer Preferences and Trends
Enhanced, Easy-to-Use Dashboard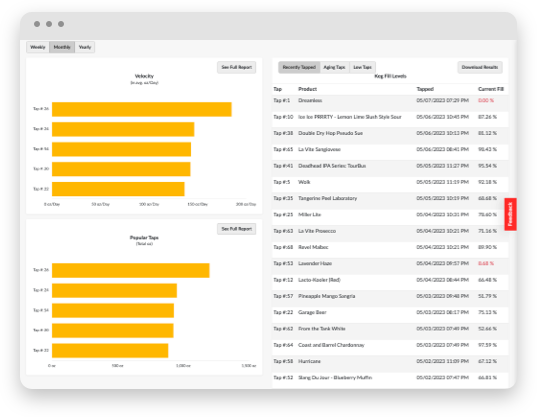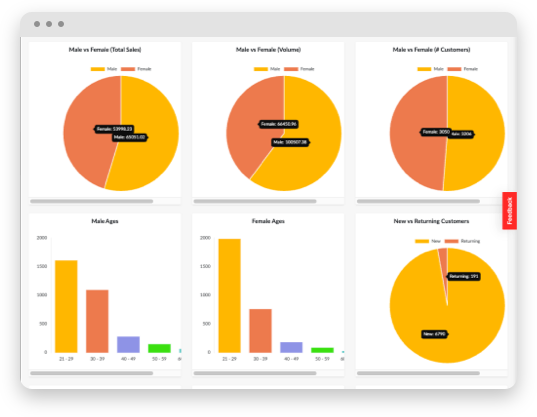 Superior Analytics & Reporting
Broader & Robust Integrations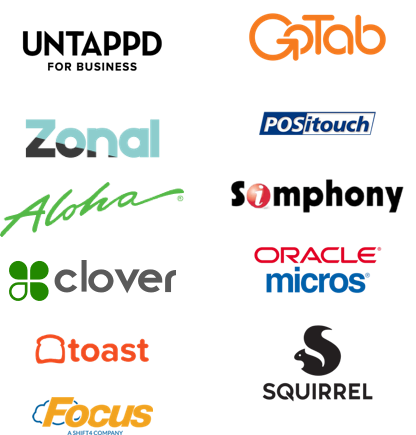 Unmatched Support & Consultation
The Club has several bars for Member enjoyment, but building the PourMyBeer wall allowed us to add one more with minimal labor cost.
Mitchell Laskowitz
Chief Operating Officer and General Manager of Seabrook Island Club
We retrofitted all three of our taprooms to PourMyBeer and had an amazing experience with their entire team. We have had the system for almost 4 months and have minimal issues with the technology and hardware and the small issues we did have were fixed instantly.
Rich Moyer
Owner of Hoppin' Brands
60% of our total alcohol revenue comes from our self-pour tap wall, staffed by 1 employee, while only 40% of alcohol revenue comes from our traditional bar, in which we have 4 employees staffed.
Jim Wright
Director of Operations at Stanley Beer Hall
We're extremely impressed with PourMyBeer. Josh, the CEO, assured us that we wouldn't be disappointed and promised to support us and our franchisees. We've had great success partnering with them. Great company with impeccable service!
Samantha Rincione
Owner of Crave Hot Dogs & BBQ
Best self-pour company out there and we've tried them all! Equipment is high quality, customer service is excellent, and the overall experience has been amazing! Well done Josh and Team. You guys are doing it the RIGHT way!
Byron Hetherton
Co-Owner of The Commons
Elevate Your Business: Request a PourMyBeer Demo!
Don't miss the opportunity to elevate your business with PourMyBeer's advanced reporting solutions! Request a demo today and start harnessing the power of data-driven decision-making.