Redefine Your Draft Experience with PourMyBeer:
Let Us Plan, Design, and Install Your Dispense System!
Stand out from the crowd with our comprehensive service, designed to save you time, money, and effort while crafting the ultimate self-pour experience for your establishment.
Since 2015, PourMyBeer has been the industry leader in providing reliable hardware and software for self-pour systems. With hundreds of successful implementations worldwide, we have extensive experience designing and building draft beer systems that pour liquid gold every time.
Balancing beverage temperature and flow rate is a combination of mathematics, physics, and art, and we've mastered it to ensure your guests have an exceptional self-pour experience.
To streamline this process, we've created modular packages that can be customized to fit any size or type of system. Our all-encompassing services cover complete draft system design, planning, sourcing, and installation, making PourMyBeer the ultimate choice for businesses seeking a provider with unparalleled expertise and proven success that leaves your competitors in the dust.
Our Exceptional Offerings
Tailored Draft System Design
Our team of skilled designers will work closely with you to create a custom draft system catered to your distinct needs and vision. Depending on whether you have the ability to do a direct draw (taps are mounted directly to the cooler) or a long draw (running beer lines 10 - 50 feet from the cooler to the taps), we've got you covered.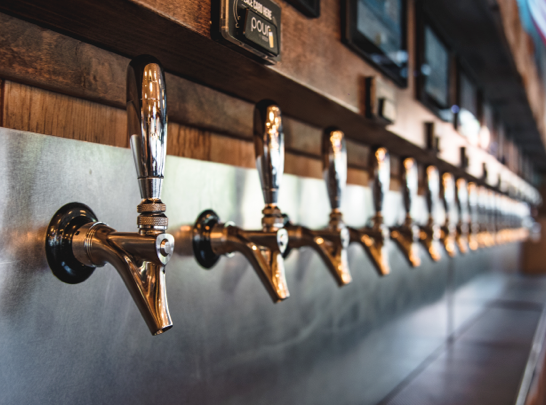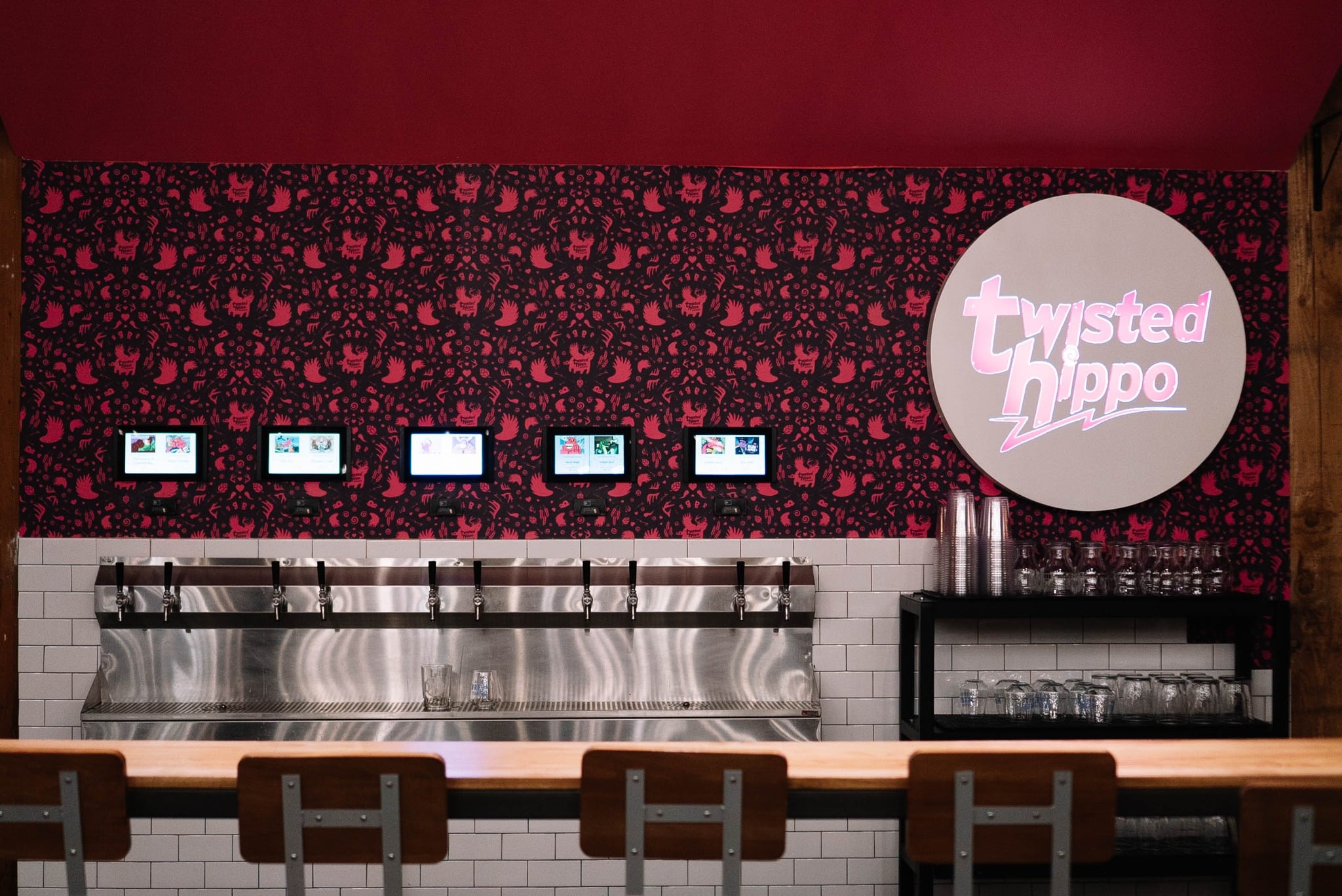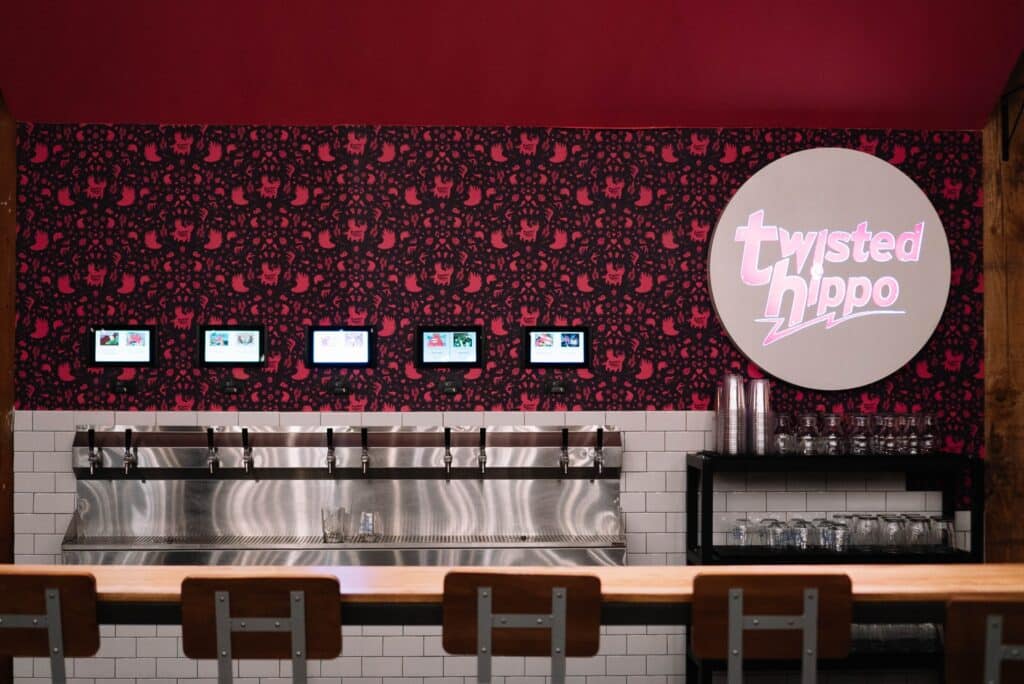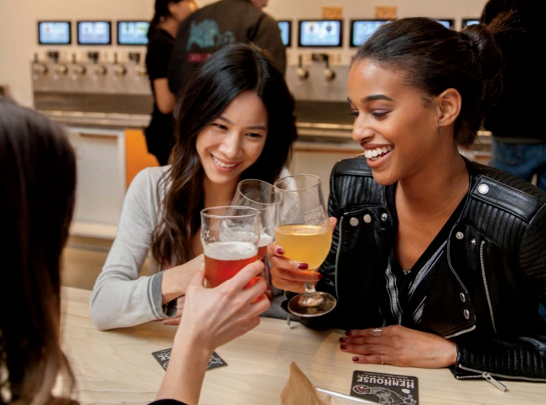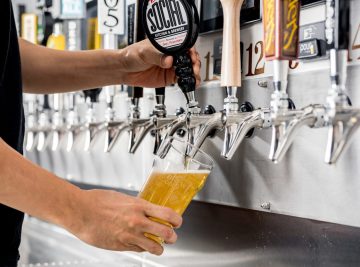 Strategic Planning and Sourcing
Capitalizing on our industry connections and in-depth knowledge of draft systems, we source high-quality equipment and materials at competitive prices. With our team's experience managing thousands of projects, you can have peace of mind knowing that we have encountered and overcome every challenge imaginable. We'll handle logistics and planning, allowing you to focus on the hundred other things you'll need to manage during your project.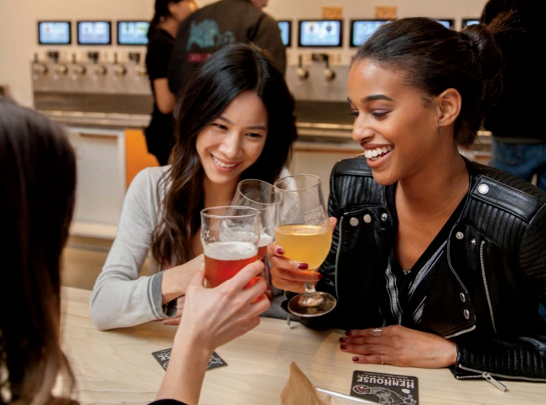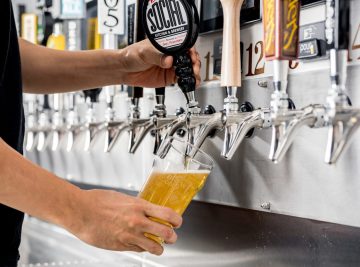 State-of-the-Art Equipment
Experience the PourMyBeer advantage with our state-of-the-art commercial draft beer systems crafted from the highest quality 304 stainless steel. From beer to coffee, wine to cocktails, and even tea, our versatile equipment ensures a seamless pouring experience for any beverage. Discover the possibilities beyond beer and explore this cocktails on tap article, featuring recipes for batched cocktails.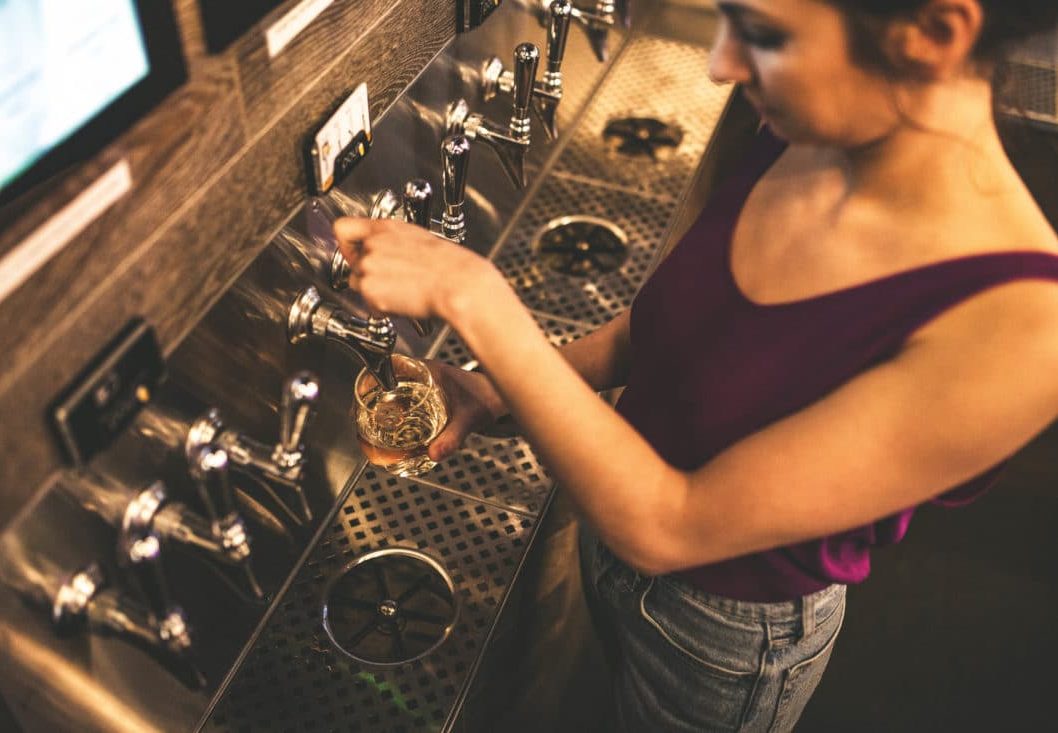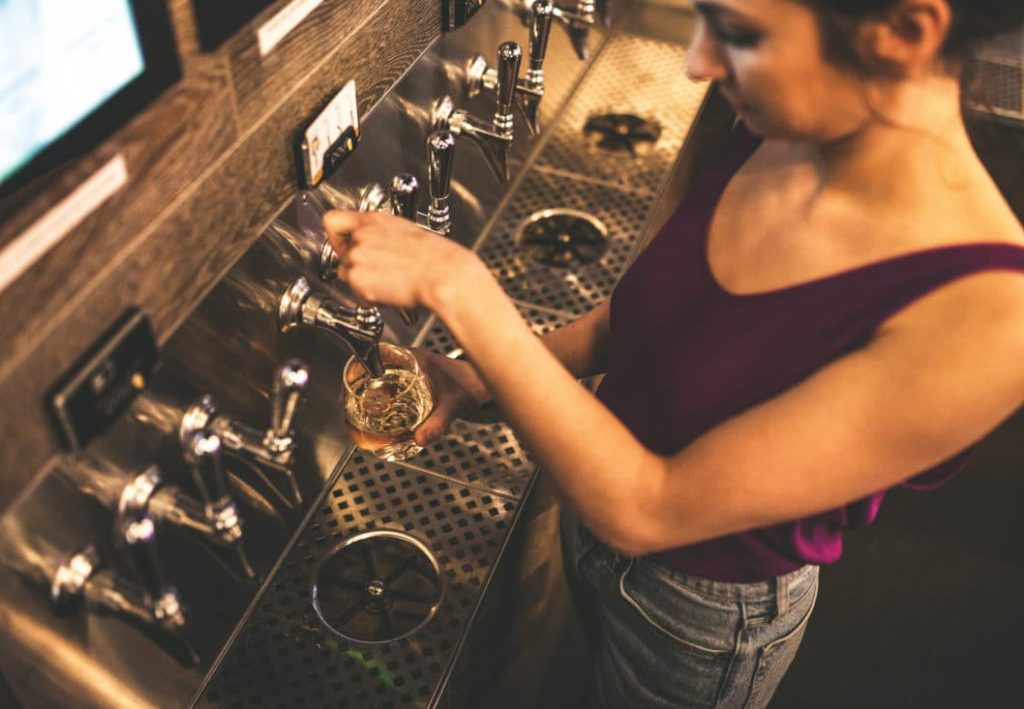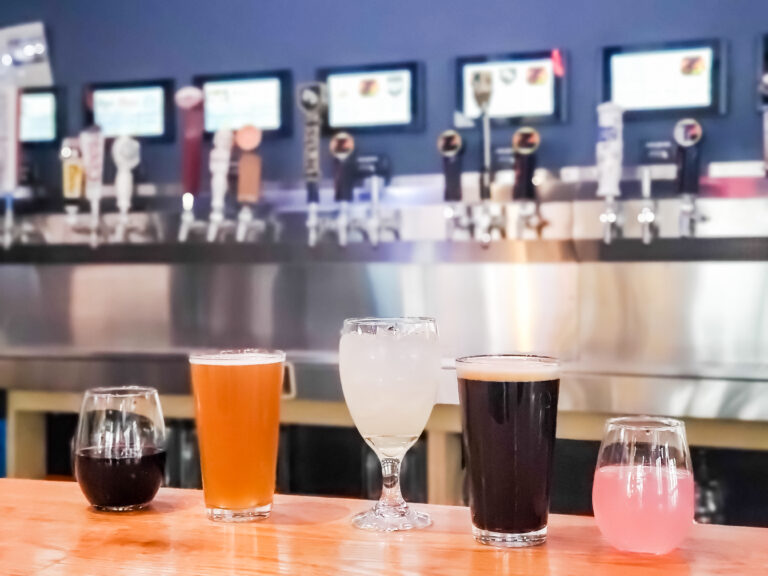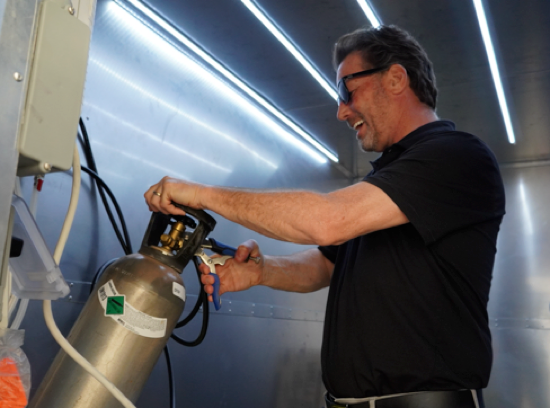 Our certified technicians install your new draft system with the precision and expertise of doing something they've done for 25 years. We ensure everything is set up flawlessly, so you can start pouring as soon as we're finished! We take pride in the fact that your system looks as good as it operates.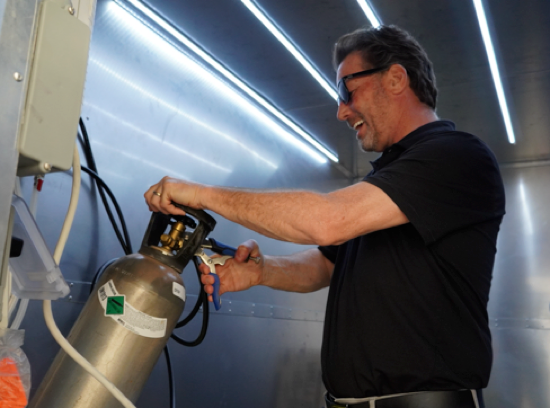 Once your system is up and running, we'll provide a full diagnostic video training that you and your staff can reference at any time to retrain new employees or get a refresher. If you need onsite support, we have a trusted network to lean on and support you locally.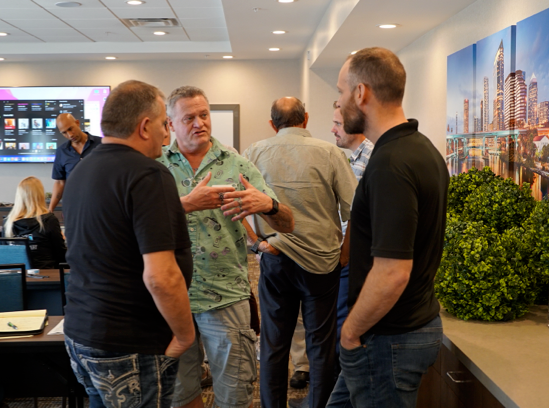 Why Choose PourMyBeer Over the Competition?
Thousands of thriving installations worldwide
Streamlined process and exclusive industry partnerships
A team of experienced designers, planners, and technicians
Dedicated to providing support and ongoing maintenance
The Club has several bars for Member enjoyment, but building the PourMyBeer wall allowed us to add one more with minimal labor cost.
Mitchell Laskowitz
Chief Operating Officer and General Manager of Seabrook Island Club
We retrofitted all three of our taprooms to PourMyBeer and had an amazing experience with their entire team. We have had the system for almost 4 months and have minimal issues with the technology and hardware and the small issues we did have were fixed instantly.
Rich Moyer
Owner of Hoppin' Brands
60% of our total alcohol revenue comes from our self-pour tap wall, staffed by 1 employee, while only 40% of alcohol revenue comes from our traditional bar, in which we have 4 employees staffed.
Jim Wright
Director of Operations at Stanley Beer Hall
We're extremely impressed with PourMyBeer. Josh, the CEO, assured us that we wouldn't be disappointed and promised to support us and our franchisees. We've had great success partnering with them. Great company with impeccable service!
Samantha Rincione
Owner of Crave Hot Dogs & BBQ
Best self-pour company out there and we've tried them all! Equipment is high quality, customer service is excellent, and the overall experience has been amazing! Well done Josh and Team. You guys are doing it the RIGHT way!
Byron Hetherton
Co-Owner of The Commons
Don't Buy a Cheap Parachute
Just like you wouldn't buy the cheapest parachute when jumping out of a plane, don't settle for a cheap dispense system. Your draft system is a critical aspect of your business, just like your point of sale system capturing all the money. Choosing a reliable, trusty provider like PourMyBeer minimizes risk and ensures top-tier quality and attention. Book a consultation with our team today, and let's get started.