PourMyBeer's self-pour technology is the only provider on the market designed with an open API system. This freedom allows customers to choose the POS system that best suits their needs and saves operators the hassle and costs of switching from a previous system. We wanted to be sure you have plenty of options that integrate with all of your critical restaurant operation systems.
Top POS players have conducted extensive research and development to ensure their system is the best and most reliable on the market.o We did not find it necessary to reinvent the wheel and instead used that time to perfect our technology. Not only will this give establishments versatility, but it ensures our self-pour family members will have the best self-pour tech on the market as well as the best POS system integrated with it.
If you would like to read about a specific integration, check out the articles below! For a brief overview of our major integrations, keep scrolling.
Now, let's check out this list of PourMyBeer's integrations with major pos providers!
Toast POS is one of the biggest POS providers with over 40,000 restaurants using their system. They were ranked the #1 restaurant POS provider in 2021, by G2. Toast is great for any establishment big, or small. This POS system is commonly found in restaurants, bars, breweries, but they are also in some pretty cool locations like food trucks and cafes. The system can truly fit into any venue type you could imagine. Their easy-to-use system has no delay, so once an order is placed into the system, it automatically sends to the kitchen. The same applies to when guests pour from the self-pour beverage wall. All transactions will be automatically applied to the customer's tab and, no manual entry is needed. Another plus is that orders can be taken directly from tablets, so servers do not have to run back and forth to the kitchen or terminals.
Some major benefits include: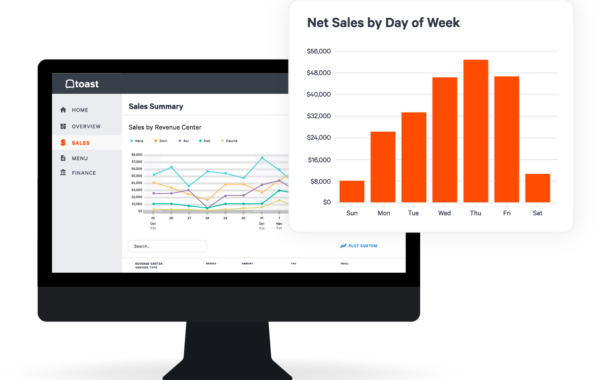 MyAxisPoint offers an easy-to-use POS system with all of the features you could want and need, such as an integrated gift card, loyalty, and rewards system, which have proven to increase establishments' profits and better manage operations. With this integration, the PourMyBeer terminal can be accessed from the MyAxisPoint terminal, making the process for guests and operators much more convenient. MyAxisPoint works in locations of any size. It is an extremely good option for multi-location establishments because reporting on locations can be viewed all at once.
If your establishment is a a hybrid restaurant and retail store selling merch, Clover will work great for you! Clover works well for business big or small, and provides insights into managing your team, growing your customer base, managing orders, and processing payments. Their robust reporting system can be viewed form anywhere and always operators to track and break down key performance indicators. If you go with Clover, food and beverage sales can be managed in one system, the PourMyBeer terminal. This simplifies operations and creates a more profitable establishment.
Some major benefits include:
Watch this video to see how the PourMyBeer and Clover integration works!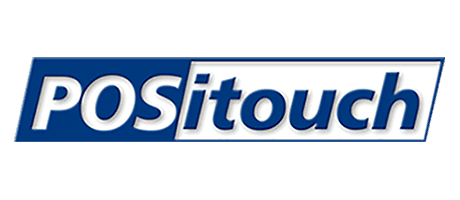 POSitouch is a great option for small independent restaurants, huge national chains, and everything in between. They have POS systems designed for table service, quick-service restaurants, bar and nightlife, and any other venue type you can think of. POSitouch processing fee is meet or beat, and inventory programs, online ordering, etc., are all included. Not to mention, their 27/7 online support is unmatched!
Some major benefits include:

Zonal offers a large variety of POS solutions from tablets to all in one terminals. They serve independent establishments as well as large corporations and multi-location restaurants. With Zonal you have the option to update your existing software or use their customer build hardware. Because they use Datacap TranCloud, you can use any credit card processor, so, the only processing fees from Zonal are for the Datacap TranCloud SAAS. Zonal is a more traditional POS system as opposed to an online/cloud POS.

NCR Aloha POS provides beginning-to-end solutions. Their POS has countless features from acquiring and retaining customers to digital ordering and delivery. The system works great in independent restaurants all the way to global enterprises. 1 or 1,00 locations, Aloha can do it. They have POS terminals, mobile POS, and self-ordering kiosks, which give you a variety of options to choose from to make operations more efficient in your establishment. 
Some major benefits include: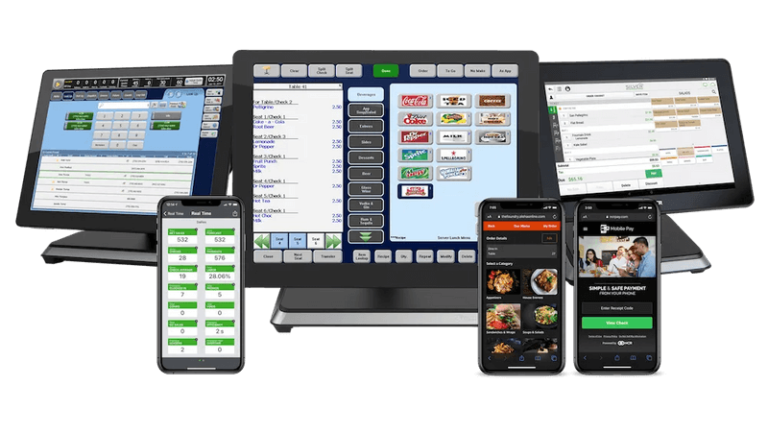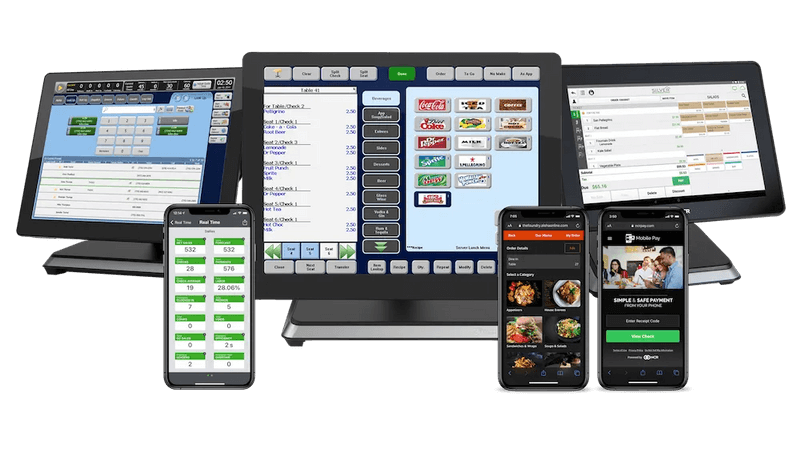 We know finding choosing the right POS system for your establishment can be challenging. We are here to make the process a little easier. Since our system is built with an open API, the decision is totally up to you, but if you have any questions, don't hesitate to reach out!