Self-Serve Technoloy In
Bars
Sports bars are a staple in every U.S. town and for good reason: we all love our sports, we thrive on competition, and we like to win! In that spirit, more and more U.S. sports bars are turning to PourMyBeer to outfit their establishments with the best sports bar drinks equipment money can buy. Check out the video below for just a preview of how PourMyBeer can dramatically improve upon the speed and efficiency of the bartending process for both customers and staff alike!
Self-serve beer tables and beer walls revolutionize the drink experience for your business and your customers. Patrons can serve themselves meaning they can pick and pour the beer, in whatever amount, exactly when they want, never missing a single moment of the big game.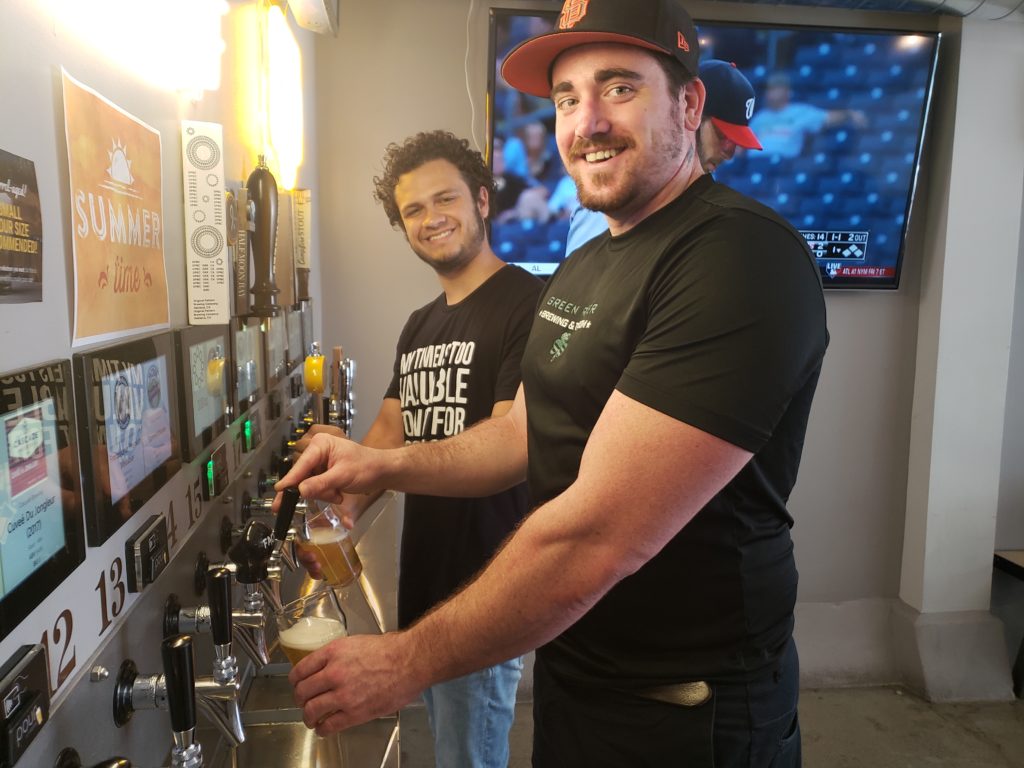 Couple that with the fact this model reduces the average bar's beer waste and giveaway amount by 23%, then you know you have joined the winning team with PourMyBeer.
The self-pour model is a relatively new concept, and customers absolutely love the novelty of the system. They will undoubtedly talk it up with their friends, post photos of themselves at the beer walls on Facebook and, and check in at your establishment, all of which will give you a great marketing boost!
It does not get much better than having a customer base that loves your newest sports bar equipment and getting some free marketing boosts in the process.
There are a number of specifics that sports bar owners love about our self-serve beer systems:
Draft beer tables can become the best seat in the house for watching the games, and for this reason, on big game days, bar owners often apply a premium booking fee. This means extra revenue on top of the beer income they drive during big games.
With self-pour, you're getting a lot more out of each beer keg you use. Self-pour reduces beer waste to close to 0%, and free giveaways are no longer necessary. Customers get more control, and you capture more revenue!
When it's game time, a sports bar needs to get as much beer to their customers as they can in the short window of time during which the game is on. If people are standing in line at the bar waiting for service the bar owner is losing out on sales. With self-pour, lines are eliminated, meaning every customer is able to make a purchase when they want, and your bar does not lose out on any revenue.