ADA Compliant Beverage Wall
How to Have Your Self-Pour Business ADA Compliant with a Beverage Wall
The Americans with Disabilities Act, or ADA, is a very important law that sets a number of standards requiring businesses to be accessible to customers with disabilities. Being ADA compliant is not something explicitly required for businesses of all kinds, but it is nonetheless always a good practice to have in place. It is a great way to ensure that any and all customers feel welcome at your establishment; you can even use it as a part of your marketing to reassure people that everyone is welcome. For that reason, we've got a rundown of everything you need to know about being ADA compliant when implementing the element of self-pour technology to your business.
To install PourMyBeer to be ADA-compliant, you will have to ensure that your RFID card reader is at 48 inches from the floor or lower. Let's first look at what is required by regulation:
ADA requires that the highest "reach point" in an establishment be 48 inches from the floor or below. Since customers don't have to touch our screens, the screens can be above 48 inches. The only piece of PourMyBeer equipment that has to be below the reach point is the RFID card reader.
Thus, to meet the ADA compliance requirement, you will need to mount the RFID card readers below the PourMyBeer Screens. The card reader must be at 48 inches and the taps can be below or next to that (as you can see in the picture below).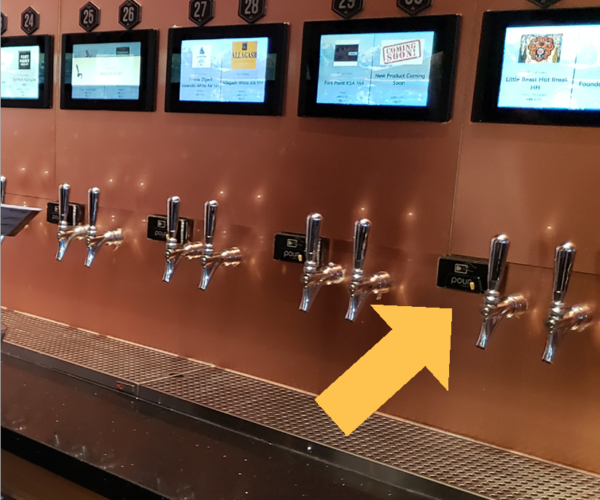 If you have any questions about our technology, feel free to contact us at cheers@pourmybeer.com or (312) 416-9989. And if you want to see how PourMyBeer has already brought self-pour fun to real locations, check out our case studies below!