Going All-in With Self-pour Fun in Casinos
Self-Serve Technology In
Casinos
Poker, Blackjack, Roulette, slot machines, some good food, and plenty of glitz and glamor. These are all things essential to any casino experience, and when done well, can enhance the evening of casino guests to the next level. But we've got the perfect new addition to that formula: a self-pour beverage wall. The tremendous amount of choice and autonomy guests have over their gambling should be reflected in their drink experience too, right? Well that's exactly why PourMyBeer's self-serve tech goes perfectly with your casino's setup.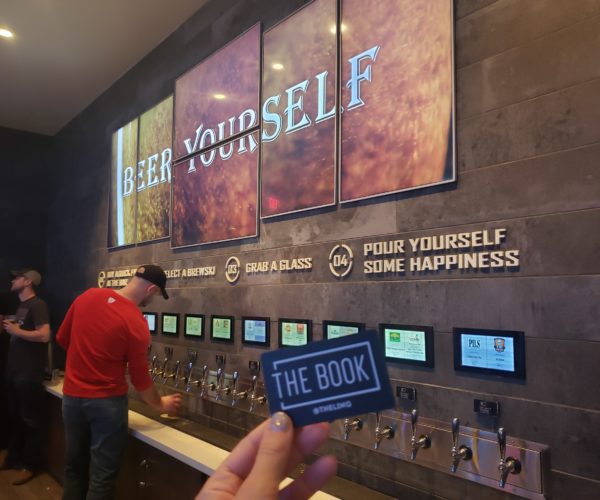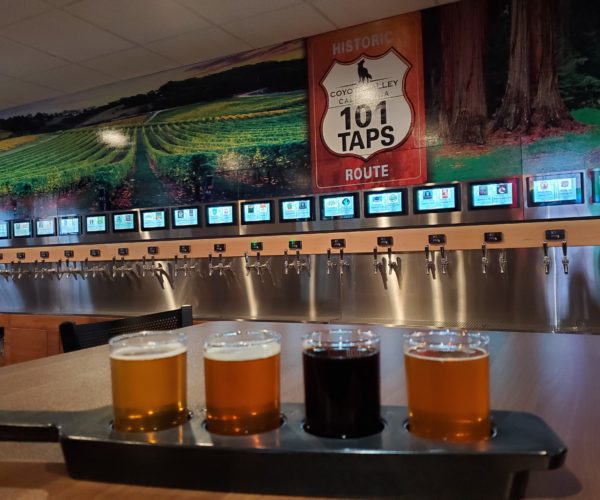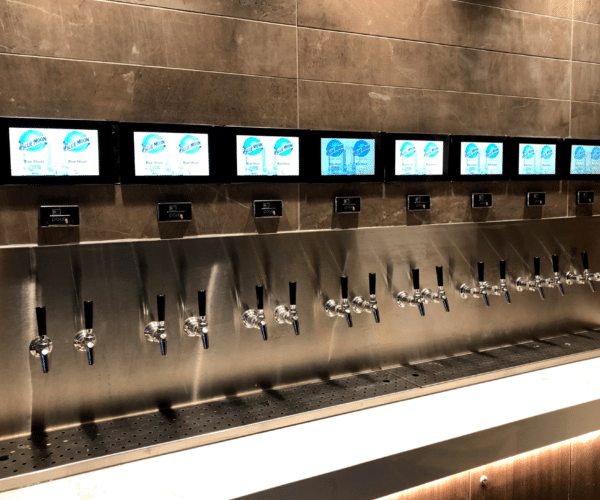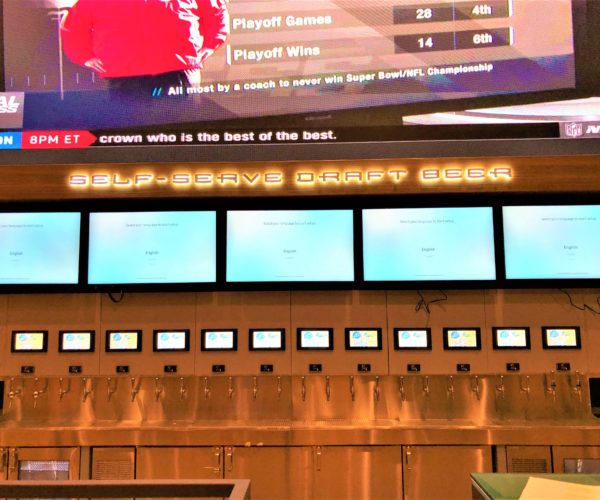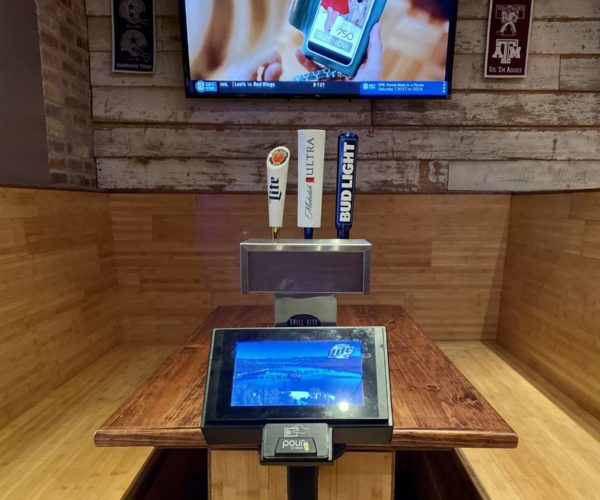 At peak times, your casino is downright buzzing. Guests are having the time of their lives, staff is keeping them engaged, and your place is alive. With a traditional bar system, drinks are likely flowing well enough, but especially at peak times, there can be slowdowns to the process. With many orders at once, bartenders may have to keep some patrons waiting, and others may refrain from trying to order altogether.
Self-pour technology smooths out every kink in the process, so there are absolutely no slowdowns. There is nothing between customers and their next glass of a delicious beer, wine, or cocktail as the guests are pouring themselves, whenever they want, and in whatever quantity they want. PourMyBeer's technology puts the control in the hands of the customers, and it runs so smoothly your staff will have nearly nothing to worry about other than making sure everything is clean.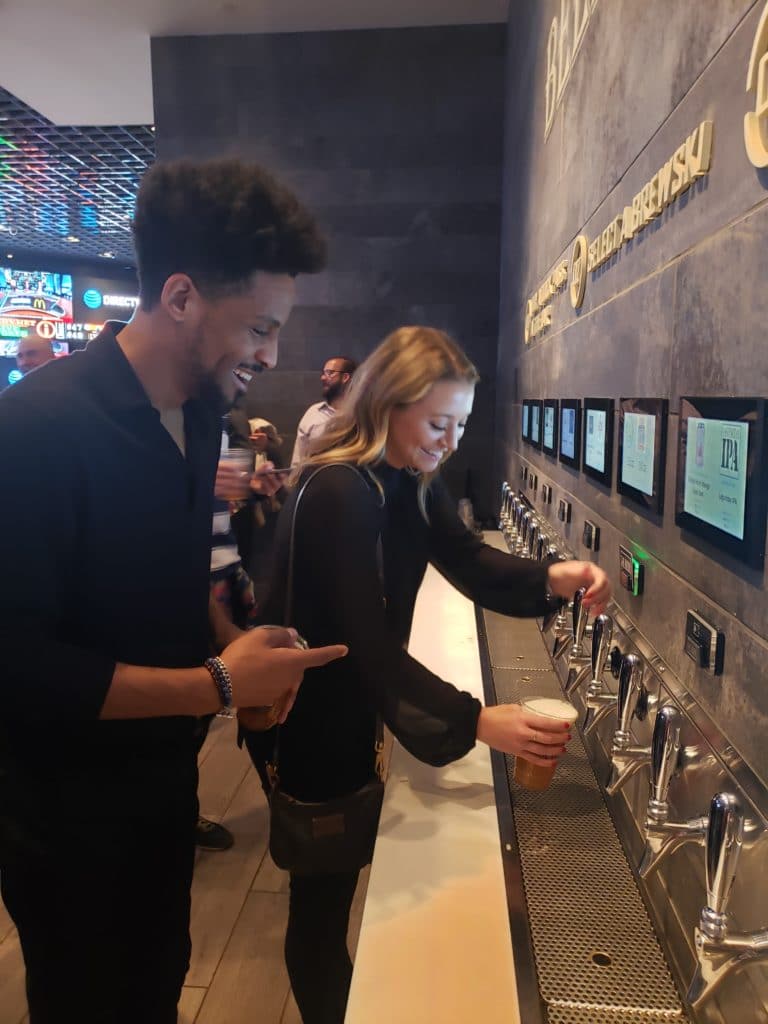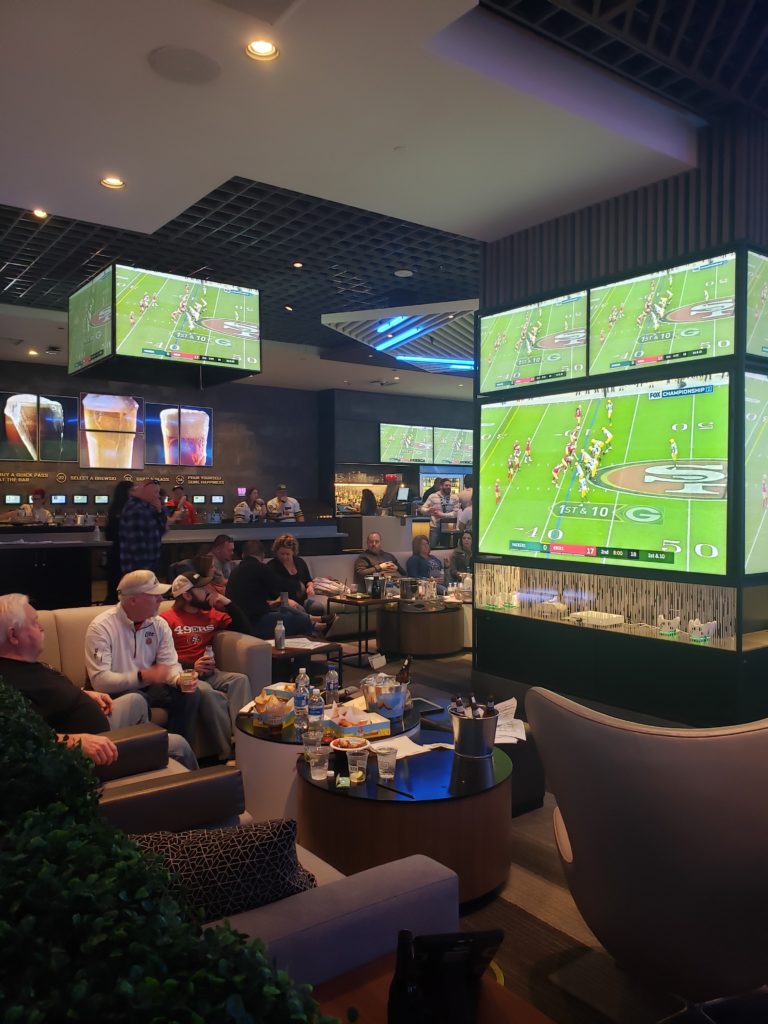 The LINQ Casino in Las Vegas, NV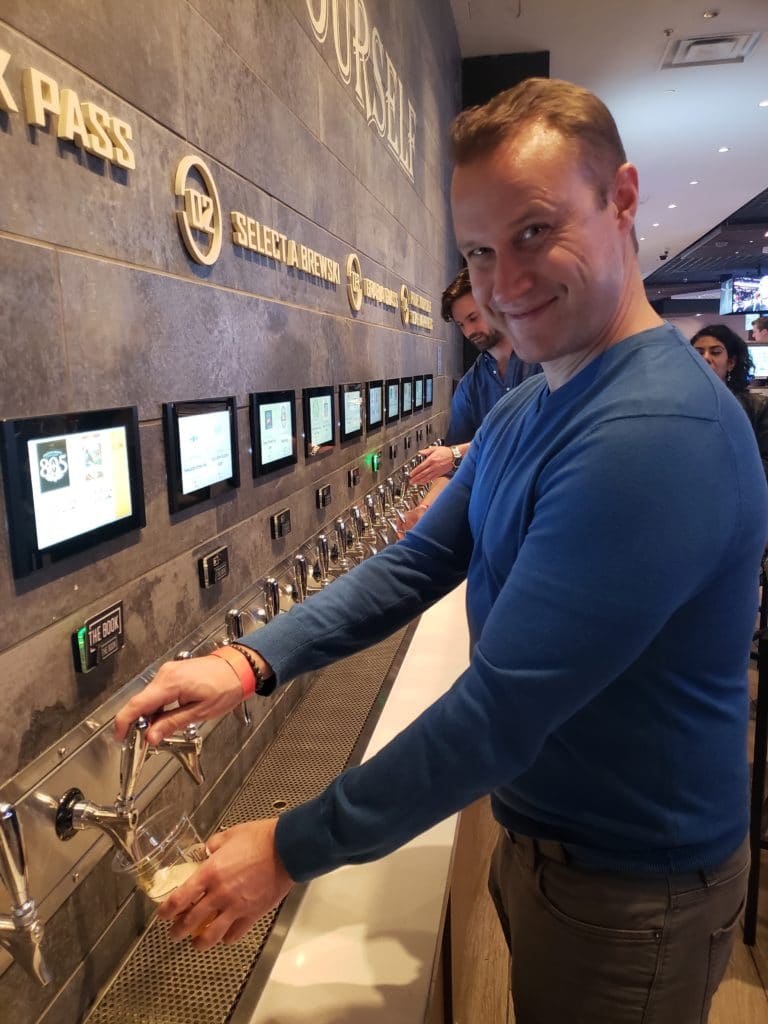 The LINQ Casino in Las Vegas, NV
LINQ Casino sees an amazing success with their self-serve beer wall in terms of its ability to serve patrons more efficiently. Not only does their PourMyBeer wall increase their beverage sales and decrease waste for them, but it also brings a fun and unique experience to their customers. PourMyBeer offers simplicity and personalization that guests at casinos typically don't get with traditional drink experiences. And there are plenty of other casinos tapping into the profits with PourMyBeer as well, such as Coushatta Casino Resort in Kinder, LA, The Book at Bally's in Atlantic City, Coyote Valley Casino in Redwood Valley, CA, 99 Hops at the Argosy Casino in Riverside, MO, and Gold Country Casino in Oroville, CA to name a few.
Questions About Spacing, Pricing, Licensing, More? We've Got Answers!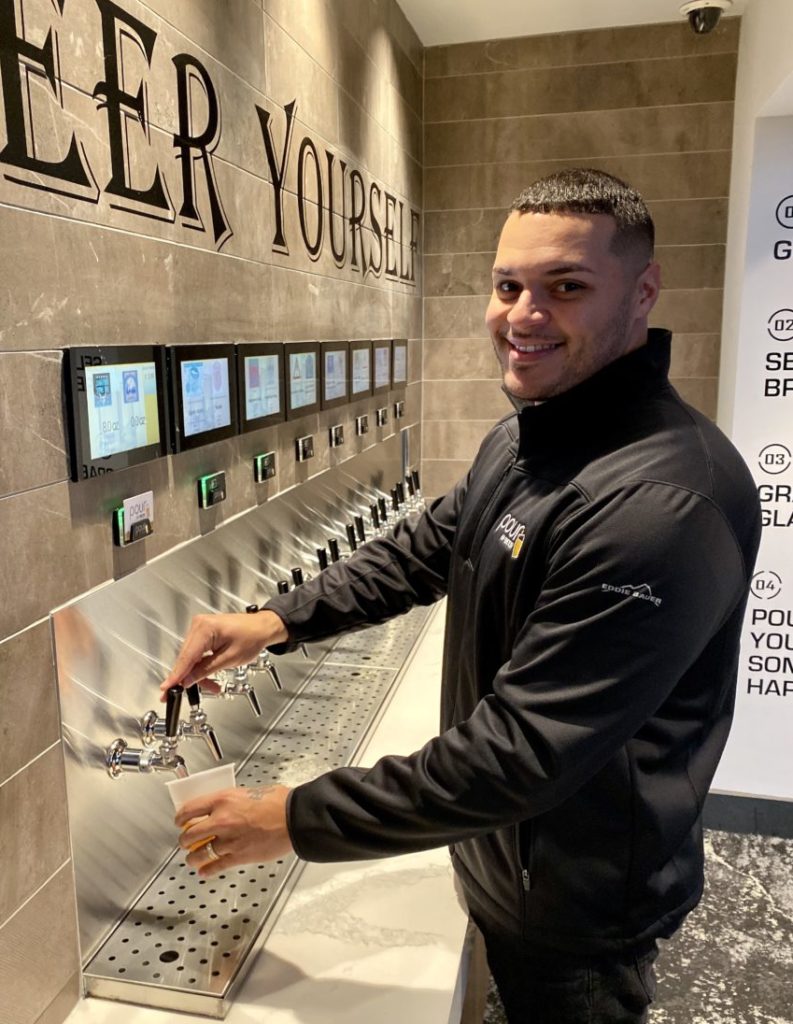 On the owner and staff side of the casino, you're going to see some incredible benefits from self-pour over a traditional bar model:
Service Quality: When customers are given control over their drink experience, it means that your service (in that regard) is no longer a concern. Customers no longer have to wait, and mistakes are entirely less likely. Your staff can focus on being present to keep the place spotless, creating amazing personalized cocktails, and generally making sure your casino guests are happy.


Less Waste: With the control customers get, it means that they pour exactly the amount they want. They are much less likely to leave a glass partially full at the end of the night, and they also pay for sampling so no profit is lost there.


Lower Costs: When the customer becomes their own bartender, your staffing needs for bartenders reduce significantly, and with it, your wage expenditure.


Fresh for Weeks: Since the kegs with wine and cocktails are pressurized and cooled, they are kept fresh for a long time, meaning customers get the same tasting wine on day 30 as they did on day 1.


Eco-Friendly Inventory: When you switch to self-pour, it effectively eliminates the need to store beverages in anything but the kegs that connect to your self-pour wall. These kegs represent a significantly streamlined and eco-friendly inventory process, as they are re-fillable and store several gallons each. Bottles, packaging material, etc. are all taken out of your carbon footprint.


Unique differentiator:

If there's one thing that benefits any casino, it's personality. Each one has its own unique feel and theme, and it makes things more memorable for guests. Self-pour is a perfect addition to that equation because it's a relatively new concept that gets a lot of people talking. It's interesting and different, and a perfect way to get people to remember your casino all the way until their next visit.
But it's not just the owners that get benefits; guests at casinos will absolutely love it too. There's plenty in it for them that enhances the drink experience:
Convenience: When we say "stop waiting, start pouring," we're not kidding. Self-pour puts customers in charge, meaning they don't have to wait to flag down a bartender and wait for their order to be filled. They simply put a card in, and start pouring.

Cost Efficiency with Sampling: Pouring and paying by ounce means that patrons don't have to commit to an entire glass of a beverage just to try it. Sampling is as easy as ever, and a lot of fun with self-pour. If they don't like a certain beverage, they will have only spent a few cents on it, so it's not a big loss.


Consistency: That kegging system that benefits you on the bar side also makes things nicer for customers, because it means that every drink is delicious and chilled from the keg all the way to their glass with every pour.


Fun and Unique: This isn't just something that gets more people in the door, it's also lots of fun. Self-pour is a surprisingly social and interactive experience. Customers often talk to each other about their favorite drinks and how to pour perfectly, and experienced customers will often help out those who are self-pour first timers. It's a remarkably positive social dynamic.
So, don't wait, go all in with a PourMyBeer self-pour machine! If you're not 100% convinced yet, feel free to check out some real-life case studies about 6 PourMyBeer locations right below.