Who Won FREE
Self-Pour Beverage Wall?
Andrea Kutcher and Jordan Barkoff from New Orleans!
After nearly 500 essays received for this contest since it started, we have found the winner. The decision was not easy but the PourMyBeer and Micro Matic teams saw the huge potential down in New Orleans where Andrea Kutcher and her partner Jordan Barkoff, both huge craft beer enthusiasts, applied with their dream to bring PourMyBeer self-serve system to their town!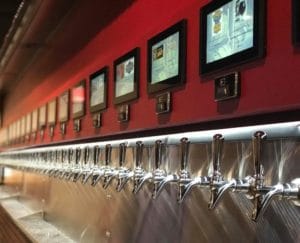 In January of this year, Adrea and Jordan were in North Carolina looking for a craft beer bar to visit while they were in town. They ended up going to a self-pour taproom where they experienced it for the first time. After sampling about 10 different beers by the ounce, they knew two things.
One, they LOVE LOVE LOVE self pour taprooms and two, they needed to bring this to New Orleans. They told a bunch of friends about their intention to open one up and one of their friends shared our contest with them. They culminated their best 200 words for why they deserved to be chosen as the "Million Dollar Self Pour" winners and we agreed. With the help of PourMyBeer and MicroMatic, this project can take flight.
Andrea said: "We are both passionate about beer and feel this is the next step for beer lovers in New Orleans. We're looking forward to our partnership with PourMyBeer and we are beyond excited for this amazing opportunity to realize our dream!"
When they learned the news about winning, they celebrated by opening a bottle of Crooked Stave Silly Cybies. Andrea said: "We've toyed around with the idea of opening a brewery or a brewpub for a few years but felt like the market has gotten a little saturated in our hometown of New Orleans. Last year, we went to our first self-serve taphouse in North Carolina and thought 'This should exist in New Orleans' – ever since, we've shifted our plan from brewery to a self-pour taproom."
Now their dream has become a reality and they will bring self-pour magic to New Orleans!
CONGRATULATIONS, Andrea and Jordan!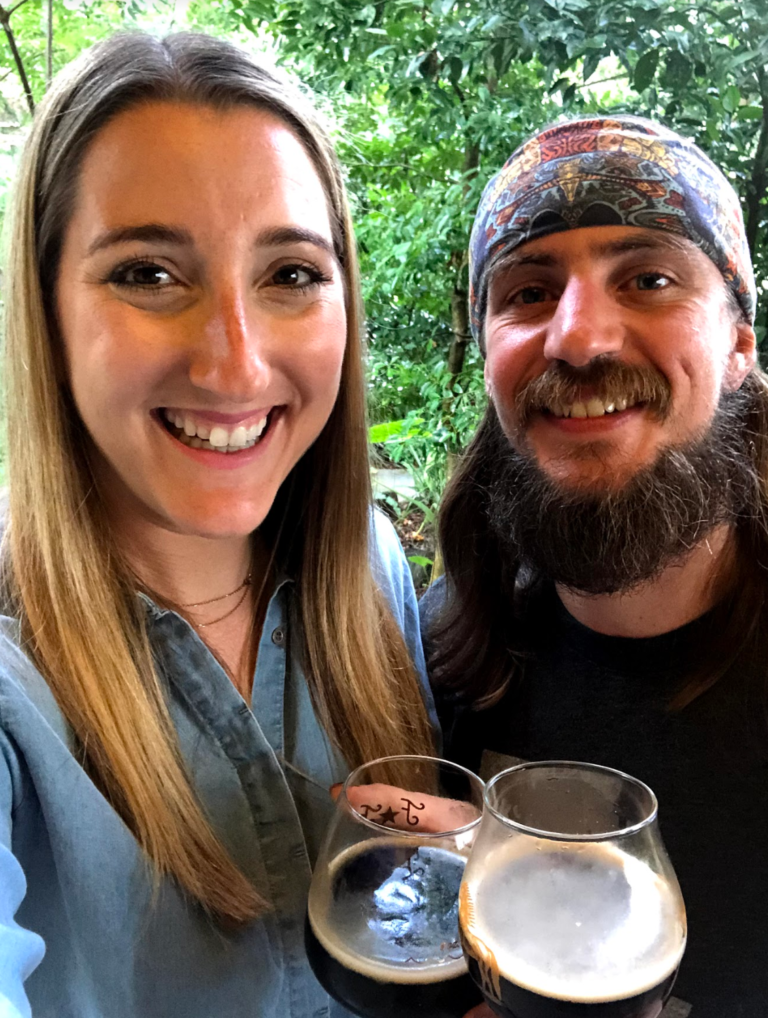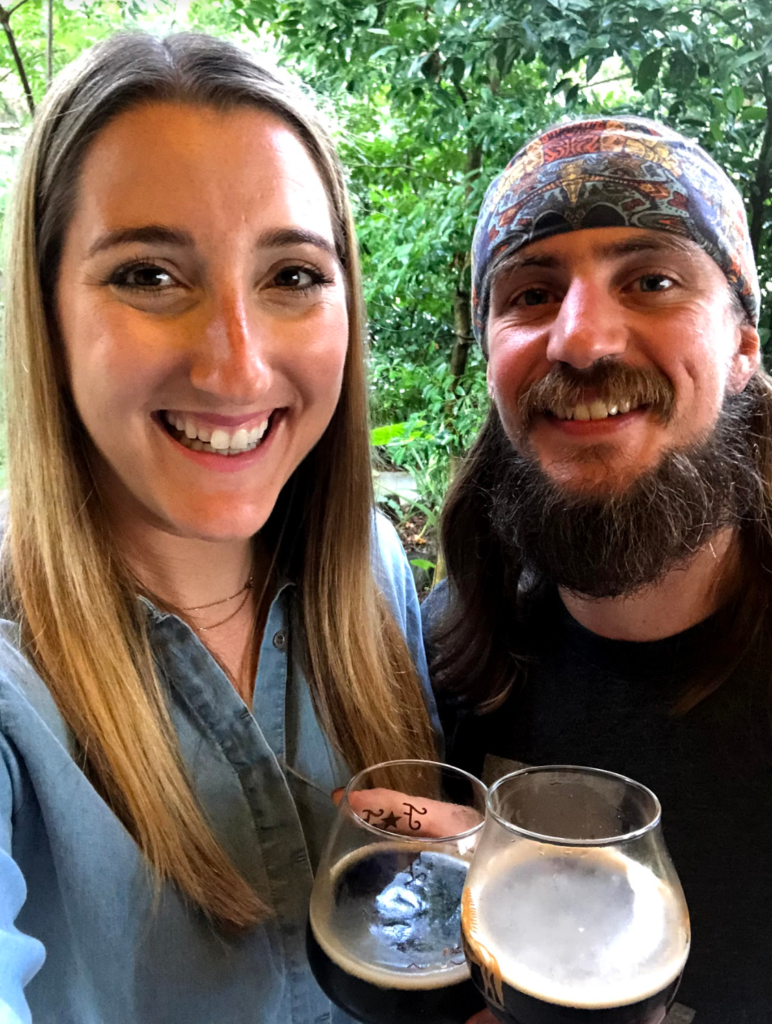 We are really excited to know that there are so many people out there dreaming or already working on opening their own self-pour taproom and we would love to be a part of it, so don't hesitate to contact us if you have any questions! Also, stay tuned for our next giveaway!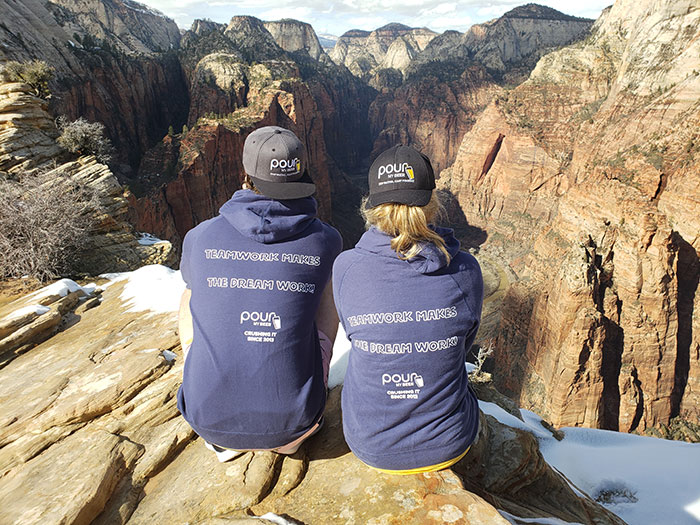 We are a business that bootstrapped its way from a guy with a dream of building something of his own in 2015, to doubling in size 4 years in a row and being recognized by Entrepreneur 360 in back to back years (2017 -2018) as one of the 360 fastest growing companies in the US.
We've helped open over 200 Self Pour Taprooms since 2015. Every project is unique, but we've improved our process each step of the way. We've gotten to work with Micro-Matic on a majority of those projects, so we BOTH wanted to PAY IT FORWARD by helping other dreamers and doers' turn their dreams into a reality.
Whether you win the contest or not, we would love to help you experience the thrill of building something from scratch and bringing this experience to your community.
Opening up a self-pour tap room requires 4 major components. The winner of this contest will get 2 of those 4 from PourMyBeer and Micro Matic, but they are responsible for the other two. (points 3 & 4)
30 tap Self Pour system

(10 screens + 30 taps)

30 Tap Dispense system from Micro Matic

(Cooler, faucets, drains, gas system)

Actual Space – You'll need to secure a location 1500 – 3000 sq ft. This will require you to negotiate and sign a lease, build it out for a self pour tap room. This cost will vary depending on where you're based and the cost per square foot as well as your lease terms

The Buildout – If you're a DIY'r, you can do this for under 80k, but if you hire a general contractor, this could cost between 200-300K. You'll need to get permits, license to dispense beer, wine, and cocktails
1. This is an essay contest, so give us the best story of why you deserve to win this contest in 200 words or less. Are you a craft beer enthusiast that just wants to bring this concept to your community? Do you plan on a portion of your profits to go towards a charity that is near and dear to your heart? Whatever the reason or motivation, we want to know your "Why".
2. Once the winner is announced, you will have 90 days to secure a lease for space and put the wheels in motion. If you fail to secure a property with the appropriate business licenses, we will have to go with our 2nd choice.
3. In addition to a full PourMyBeer system, our winner also receives our comprehensive project management package, which means we can assist you in all the steps involved in opening a self-pour tap room. Note that as the contest winner you are receiving a taxable gift which will be reported and needs to be declared on your 2019 tax returns.
4. Only businesses located in the United States are eligible to win.
Other Things to Consider
Your startup costs outside of what we're providing will be anywhere from $100,000 to $500,000 on the low end. We suggest raising the additional capital through friends and family, bank loans, grants or a combination of the three. You will need this to ensure that you can open up and have some reserves. We're happy to connect you with other owners who have successfully done this to give you a better feel for the process

You need to negotiate a lease for space

Get the proper licenses to open (business + alcohol)

You'll need to install low voltage wiring (you can do this yourself or have a friend help)

You'll need to construct and decorate the interior, get furniture, glassware, as well as dishwashers, etc.
The winner will be announced on July 31st, 2019!