We asked our customers, which we like to call PourMyBeer family members, for feedback on various aspects of their operations. We asked 18 questions and received responses from several self-pour operators who run operations varying in size from 4 to 100 self-pour taps. After receiving the data, we compiled it into a PowerPoint for you to easily access!
Check out the video below to see the different kinds of establishments with self-pour tech!
What Will You Gain From This Data?
Of the respondents surveyed, we asked questions regarding…
After reading through this data, you'll learn how other self-pour operators run their establishments and gain valuable insight into different factors that you should consider for your business. You'll even learn what these operators wish they could do differently!
In the graph below, you will see what types of beverages these operators are serving from their self-pour taps. This is just 1 of the 18 questions we asked our self-pour operators. Download the form below to access all of the data.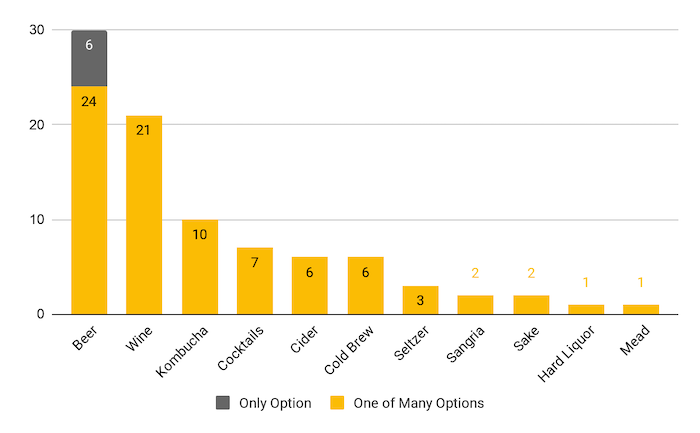 Download Results of the Survey Below so you can look back on them later!
If you find this data helpful, be sure to share it with others in your network!
As always, if you have any questions, don't hesitate to contact us at (312) 416-9989 or cheers@pourmybeer.com!