Game-changing restaurant solution
So, what is the one thing all off the surviving restaurants have in common?
With Self-Pour Taps, You Will...
✅ Increase Profits by 45% or More
✅ Decrease Labor by 20% or More
✅ Increase Service Efficiency 4x
✅ Reduce Waste to as Little as 3%
Increase sales and reduce labor needs with self-pour!
Self-pour technology helps establishments across the world reduce labor costs and eliminate staffing challenges! Since guests serve themselves, servers can focus their efforts elsewhere, increasing the overall level of customer service.
Malcolm Yards in Minneapolis, MN, has both a self-pour beverage wall and a traditional bar. They find that their self-pour beverage wall is more efficient and brings in higher profits than their traditional setup. The self-pour beverage wall brings in 60% of their total alcohol sales, and they do not even have cocktails on tap!
download the case study below to review later!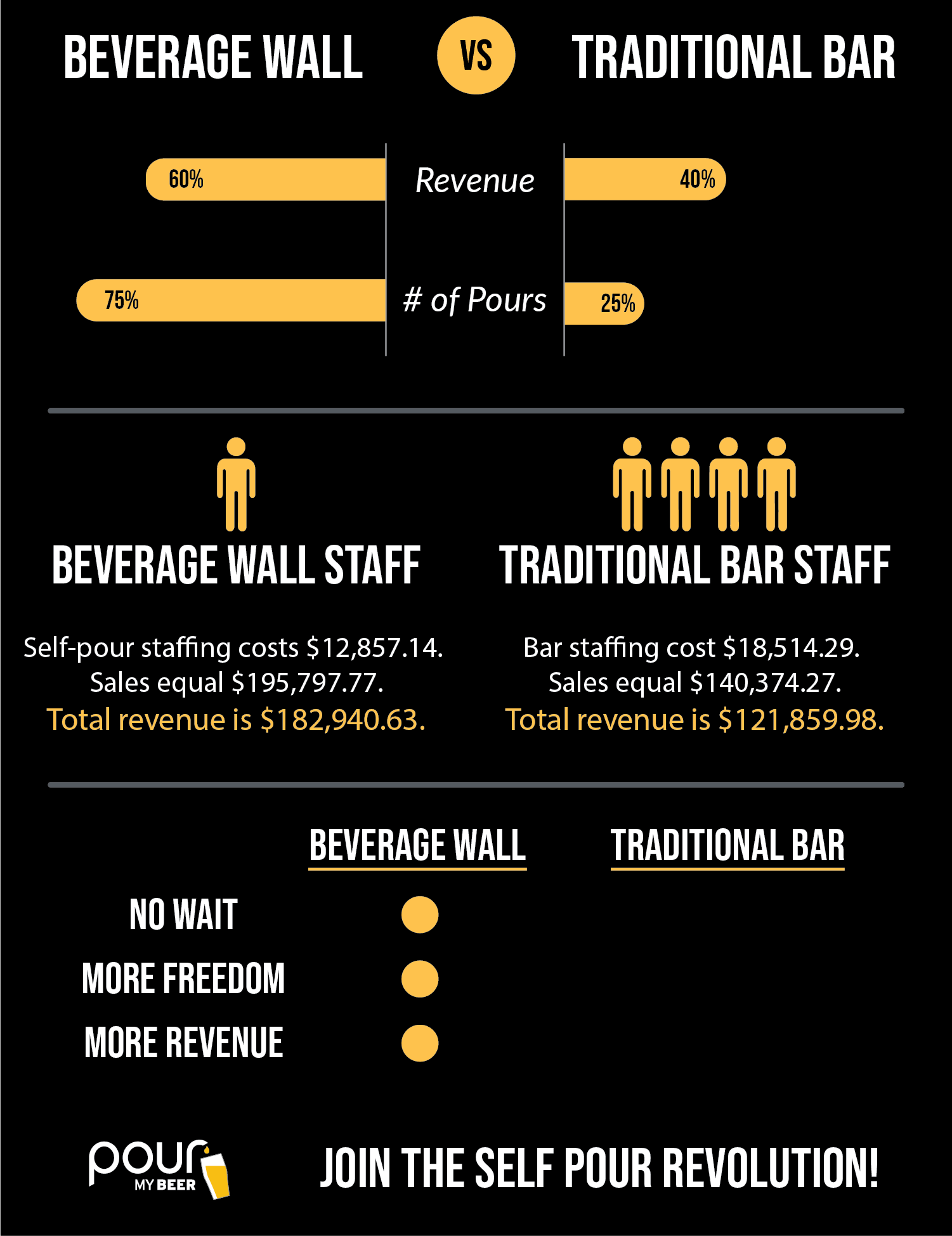 Besides helping with staffing challenges, self-pour beverage walls grant these major benefits…
How Self-Pour Tech Changes the Economics of Owning an Establishment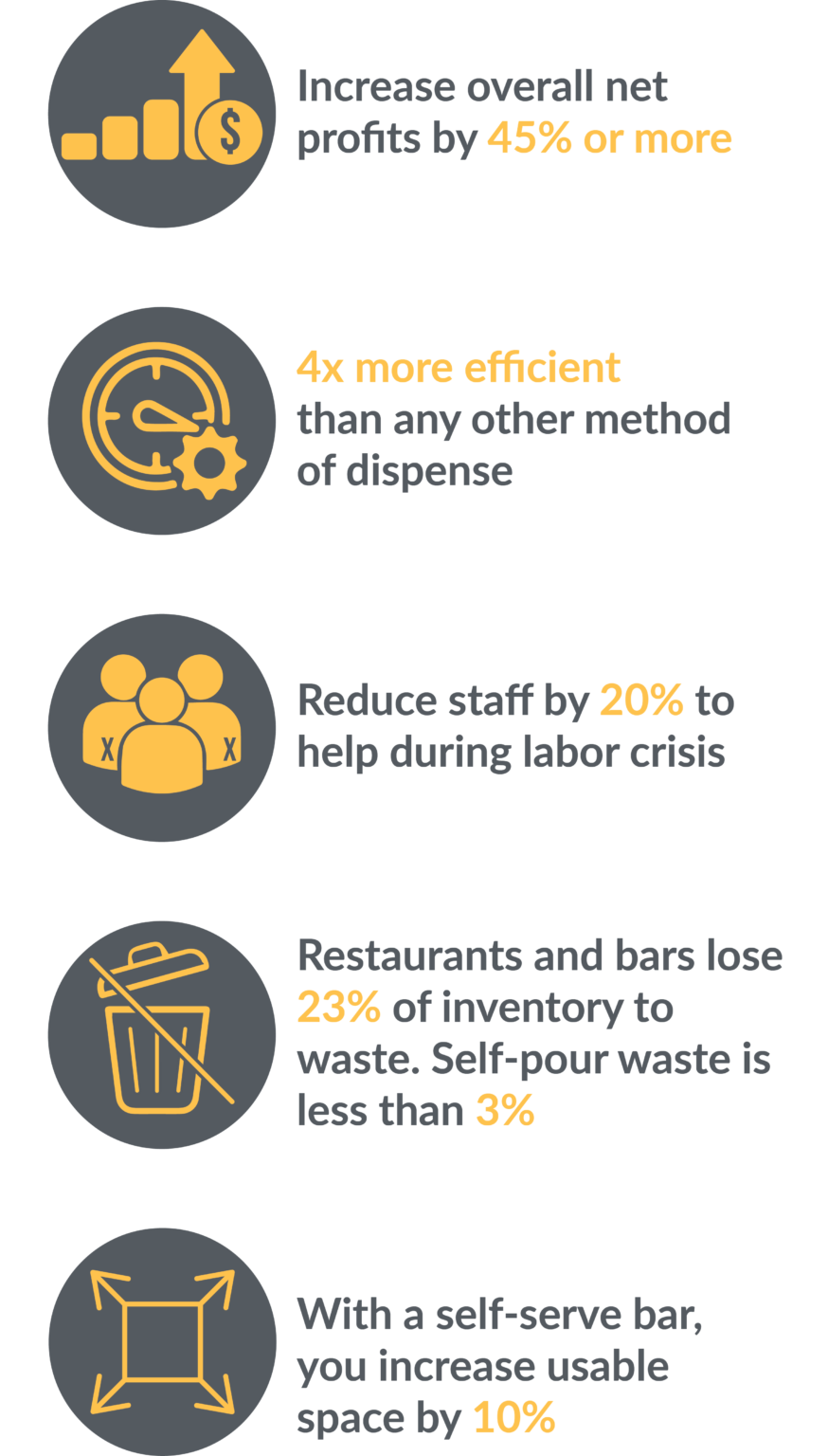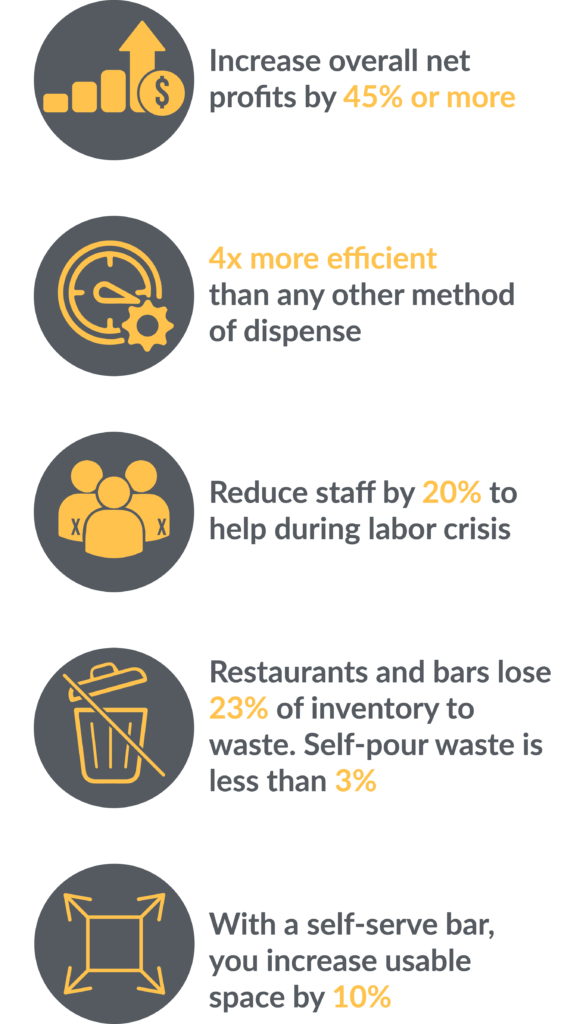 See How Self-Pour Tech can Benefit Your Business!
Questions? We have answers!
If you are struggling, we have the solution for you. Join the self-pour revolution and enjoy all of the benefits self-pour presents. Don't be part of one of those horrible statistics mentioned above. If you have questions, contact us below!