Million Dollar Self-Pour
Transformation

GIVEAWAY
Million Dollar Self-Pour
Transformation

GIVEAWAY
Million Dollar Self-Pour
Transformation

GIVEAWAY
What is The
Million
Dollar Self-Pour Transformation?
PourMyBeer, the industry leader in self-pour beverage technology, is teaming up with Micro Matic, the industry leader in dispense equipment, to reward one small business owner with the equipment and technology to run a MILLION dollar self-pour* establishment!

Over the past 5 years, the number of businesses with self-serve technology has grown from less than 10 to over 700. Why? Because people love self-pour fun! When guests experience self-serve technology, they want to bring this experience to where they live. It is THE most efficient way to dispense any liquid (4x more efficient than any other method). Efficiency is critical in the current environment of the restaurant industry, where good staff is hard to find and keep.
Self-pour technology helps establishments worldwide reduce labor costs by 25% or more and eliminate staffing challenges! Since guests serve themselves, servers can focus their efforts elsewhere, increasing the overall level of customer service.
PourMyBeer family members, aka customers, dispense beer, wine, craft cocktails, kombucha, cold brew coffee, and sell it all by the ounce. Every ounce that leaves the keg/tap is accounted for and paid for by the customer pouring it. PourMyBeer and Micro Matic will provide the winner with a credit for a 30-tap self-pour beverage system. The system has an estimated value of $67,000 (USD) that will allow you to run a business that should bring in annual revenue of:
$1,000,000 USD …or more!*
30-Tap Self-Pour System (10 screens + 30 taps)
30-Tap Dispense System from Micro Matic (faucets, drains, gas system, not including walk-in cooler)
The winner will be announced on the 23rd of December, 2021.
With Self-Pour Taps, You Will...
✅ Increase Profits by 45% or More
✅ Decrease Labor by 20% or More
✅ Increase Your Service Efficiency 4x
✅ Reduce Waste to as Little as 3%
What Is Self-Pour Beverage Technology?
Self-pour technology enables faster, more efficient access to beverages by allowing consumers to pour beer, wine, cocktails, cold brew, and kombucha, all while paying by the ounce.
How Does Self-Pour Beverage Tech Work?
Guests check-in with a staff member and present their ID for age verification and credit card, which syncs to PourMyBeer's RFID card. Then the self-pour fun can begin!
PourMyBeer began with a guy who had a dream of building something of his own in 2015. Since then, the company has quadrupled in size and was recognized by Entrepreneur 360 in back-to-back years (2017 -2018) as one of the 360 fastest-growing companies in the United States.
We've helped open 500+ self-pour establishments since 2015. Every project is unique, but we've improved our process each step of the way. We've worked with Micro Matic on a majority of those projects, so we BOTH wanted to PAY IT FORWARD by helping other dreamers and doers turn their dreams into a reality.
Last year, we installed 1,974 taps and did 70 projects together!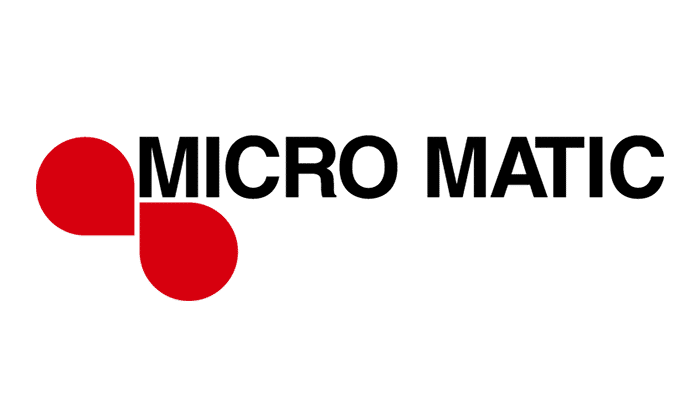 Leading Beverage Dispense Technology Provider
Micro Matic is the global market-leading supplier of premium dispensing solutions and equipment for everything on tap: beer, wine, coffee, cocktail, water, tea, and nitrogenated products. By possessing a thorough knowledge of customer demands, a high level of innovation, and strong corporate culture, Micro Matic creates unique value-added beverage solutions through decades of experience, global reach, and industry-leading training for clients.
As a customer-centric organization, they build relationships and support their customers throughout the process, from designing your system to training to ensure your customers get a perfectly poured beverage every time. Along with their reliable, high-quality, and cost-effective technology, they provide knowledge and resources to ensure their customers grow their business and remain profitable. PourMyBeer's self-pour technology works with Micro Matic's dispensing solutions, creating an amazing experience for operators and guests.

Leading Self-Pour Technology Provider
PourMyBeer's self-pour technology enables faster, more efficient access to beverages by allowing consumers to pour their own beer, wine, cocktails, cold brew, and kombucha, all while paying by the ounce. As the world leader of self-pour technology, PourMyBeer provides innovative self-serve systems to larger customers such as Whole Foods, Buffalo Wild Wings, the U.S. Air Force, Caesars Entertainment, Walk-Ons, as well as many small and unique establishments worldwide. PourMyBeer has over 8,000 taps in service at bars, restaurants, casinos, hotels, and grocery stores located in 25 countries.
Since PourMyBeer came to life in 2015, we have been working side by side with Micro Matic to ensure our customers have everything they need to get their beverage walls up and running. Over the past 6 years, we have brought over 300 locations to life all over the United States. In 2020 we installed 1,974 taps and completed 70 projects together!
1. Only 1 application per business.
2. Your existing location has to be open for at least a year. Note: We can convert an existing traditional bar setup to a self-pour setup.
3. In addition to a full PourMyBeer system, the winner will also receive our comprehensive project management package, which means we can assist you in all the steps involved in transforming your bar area. Note: As the contest winner, you are receiving a taxable gift that will be reported and must be declared on your 2021 tax returns.
4. Only businesses located in the United States are eligible to win, except for states that consider self-pour technology illegal (Vermont, New Mexico, Utah, Oregon, Montana, and West Virginia).
5. The lucky winner will be selected out of qualified applicants.
6. Once announced, the winner will have 100 days for the installation to take place. If you cannot do so in that time, we will randomly choose another winner.
7. By applying, the winner agrees to be in a video created by PourMyBeer detailing their story and the self-pour installation from start to finish. We will use this as promotional content on our website, social media, email marketing, and other PR efforts. And, the winner must allow PourMyBeer to use all pictures of themselves/their establishment around our website, social media, email marketing, and other PR efforts.
We will announce the winner on the 23rd of December, 2021.
What Could Your self-pour beverage wall Look like?
If you are the lucky winner, there are a few requirements you will need to have in place before we can install your PourMyBeer & Micro Matic system: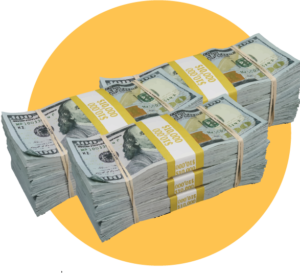 You will need to install low voltage wiring (you can do this yourself or have a friend help) and networking.

You will need to hire a contractor to build your tap wall. Our installation specialists can guide you through the design process.

You cannot offer the same type of beverages at your traditional bar as at your self-pour beverage wall to avoid internal competition (bartenders wanting to pour rather than having the patrons use the self-pour wall). Note: Our customers' data shows that the most successful self-pour establishments only offer draft drinks at their self-pour beverage walls while their traditional bars only offer cocktails or shots.
You will need to ensure that there's enough space around the area where your beverage wall will be located, so your patrons can easily leave and come back and also stay around for drink tasting.
You want to make sure you will set up your self-pour establishment for success, so make sure to read our self-pour Do's and Don'ts that we have gathered from our most prosperous operators to get started.
* DISCLAIMER: The result of earning $1,000,000 is not guaranteed.