Family Member Tech Summit!
at Dreamland Dripping Springs
We hosted our first PourMyBeer Family Member Tech Summit in Texas this past April! The PourMyBeer team hosted a full day of technical training workshops, learning, and fun at Dreamland Dripping Springs, an entertainment and arts venue featuring a 90-tap self-serve wall. Our PourMyBeer family member's got time to chat with their fellow self-pour operators. After the workshop at Dreamland, we had a dinner at Wanderlust Wine Co. to continue the fun!
We are sorry, you missed our Family Members Tech Summit, but don't worry we will plan to organize another summit in 2023. Stay tuned for that! In the mean time check out how much fun we had!
We will cover everything from setting up happy hour and BKG reporting to keg management and keg level notifications, and so much more! By attending this session, you'll learn the ins and outs of how PourMyBeer technology works!
Tuesday, April 12th, from 9:00 AM – 4:00 PM CST. You are welcome to join the PourMyBeer team to play games at Dreamland after the event ends at 4 PM!
The PourMyBeer team will be staying in the area at the Holiday Inn Express & Suites. If you are looking for accommodations in the area, this is a perfect spot!
There are still 4 seats left!
*Tickets are non-refundable. By registering for this event, you agree to follow Hays County COVID-19 guidelines. Those who do not comply will not be allowed to attend the event or receive a refund.*
Check out the two different package options below and choose the option that works for you! This event is for PourMyBeer customers only. If you register and are not a PourMyBeer customer or your deposit is not made by April 10th, you will not be allowed to attend this summit.
*These forms will redirect you to a payment link. Payment must be completed to finalize your registration for this event. We will not accept payment at the in-person event.*
Meet the team members who hosted the Fam Tech Summit below!
Learn More About Dreamland Dripping Springs! 👇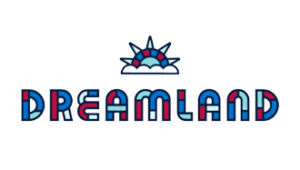 Dreamland is an outdoor entertainment and arts venue that features the world's most extreme miniature golf course, four premium, weather-protected pickleball courts, and two state-of-the-art music stages for incredible acts playing to audiences large and small. They have plenty of activities for youngsters, a magnificent splash pad, playground, and a whimsical junior mini-golf Dream Course. Dreamland offers a whopping 90-tap self-serve beverage wall that allows customers to choose from a variety of drinks!
Aside from learning about PourMyBeer's technology itself, you'll also get to pour and taste some delicious local craft beer and enjoy some insane eats. Check out the inside of Dreamland and their outdoor venue below! 👇
If you have any questions related to this event, reach out to us at cheers@pourmybeer.com.We can't wait to see you there!