Two Major
Differences
in RFID Cards and Wristbands:
Our recommendation is to use READ/WRITE cards, NOT the cheaper READ ONLY cards. As awareness grows regarding the cheaper cards' vulnerabilities, people will be taking advantage of their lack of security. 
1. 13.56 MHz (READ / WRITE)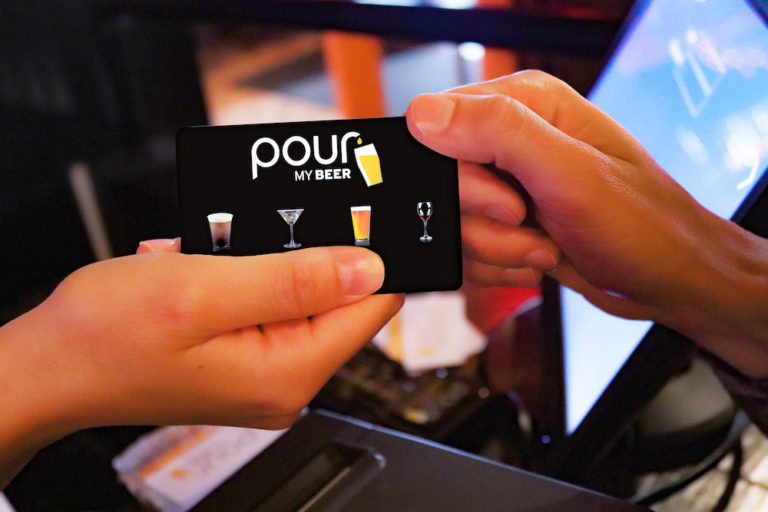 This type of card allows the user to physically write to the cards using AES 128 (Advanced Encryption Standard). This means that in order to replicate the card, a user would need to hack the 800 digit code that we set to the cards when they are originally made as well as the code that you set to the cards so they only work at your location. This is impossible! This also ensures that your system can NEVER be compromised like the cheaper cards below. If the connection to the server is interrupted, the guest experience won't change. The card has data written to it that tells the screen and taps what they can do, NOT THE DATABASE. Order here (3 to 4 weeks).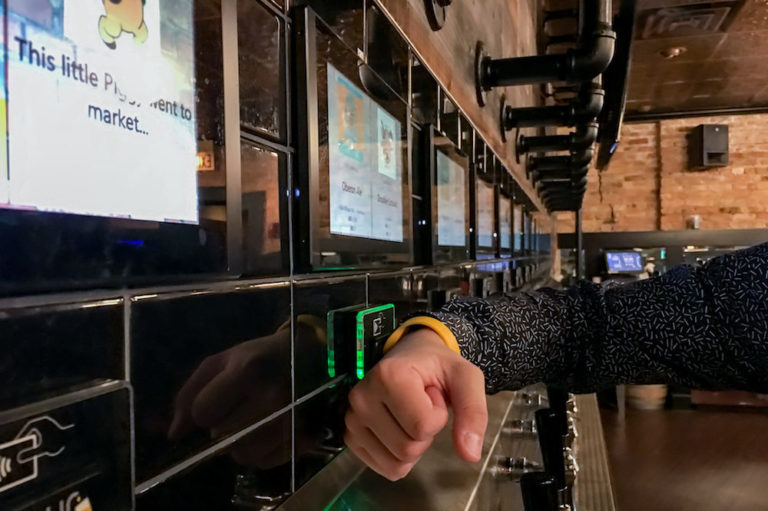 This card/wristband is not encrypted; it just has an alphanumeric code on it, like your garage door opener. Once you identify the code on the device, you can replicate it and use it, giving you the same level of access that that person has. This allows people to drink from other patrons' open tabs. Secondly, and far more importantly, these READ-ONLY RFID cards/wristbands can only work IF they are able to communicate to the server. If the connection to the server is compromised, YOUR SYSTEM WILL NOT WORK. Examples of how your connection to the server can be impacted are: Network Switch goes down, Cat5 connection is compromised, Windows Update happens unexpectedly, IP Conflict because a device is added to the network with the same IP. Please order understanding the risks associated with cheaper cards/wristbands. Click here to order.
If you want to read more about this, feel free to check out the links below:
All variants of the MIFARE®  family (MIFARE Mini®, MIFARE Classic® 1K, MIFARE Classic® 4K, MIFARE Ultralight®, MIFARE Ultralight® EV 1, MIFARE DESFire®, MIFARE DESFire® EV1 and MIFARE Plus®) and the NTAG2xx chip family (NTAG203, NTAG210, NTAG212, NTAG213, NTAG215, NTAG216).
Check out the video below to see the check-in and -out process with RFID technology. RFID technology can be used in wristbands, too, not just cards! See how RFID wristbands work below.  
If you have any questions or would like to learn more about RFID cards or wristbands, click below.  
Below are some examples of our customers' personalized RFID cards.
And if you would like to see some of these 13.56 MHz (READ / WRITE)​ RFID cards in use, check out our videos!