Self-Pour Station Logistics
Below you will find everything from self-pour technology benefits to the logistics of installing a self-pour station!
No money down, low monthly payments, quick approvals! One of our partners, North Star Leasing, is very experienced with providing financing to self-pour operators. Learn more below.
The self-pour station is fully self-contained, with space inside for kegs of all standard sizes plus the gas connectors required for proper dispensing. You will need a 110-V wall outlet or an extension cord nearby for power. And you will need to arrange for your local draft tech to be onsite when we install your self-pour station so we can train them on the system.
You will need to provide the Co2 to connect to the regulator. Your draft tech is required to service and clean the self-pour station once a month like a regular system.
You will need a 20V, 1 phase, 60 Hz, full load amps – 5.7, and a dedicated 15 amp circuit.
You will need a CAT5 / ethernet wire from the self-pour station to the POS hardware and an extra line if you want another check-in area.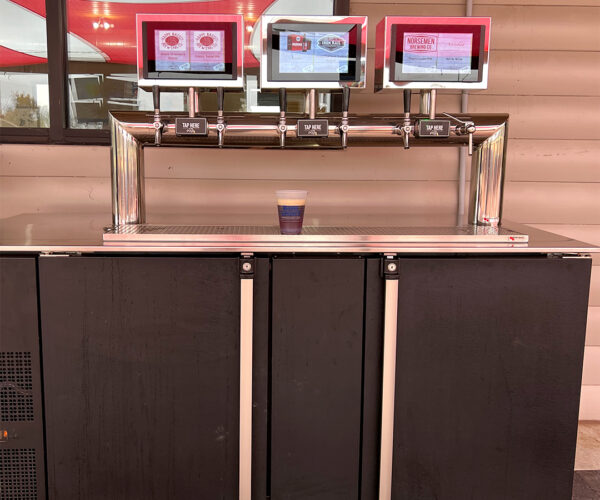 You can now offer beer, wine, cold brew, or signature cocktails to any space within your property. Each unit has lockable wheels on the base, giving you the freedom to position it anywhere around your property based on your current needs. The only things not provided are the Co2 gas and the actual beer.
Have Questions or want to learn more?