Virtual Tour of self-pour entertainment venues around the U.S.
Virtual Tour of Entertainment Venues powered by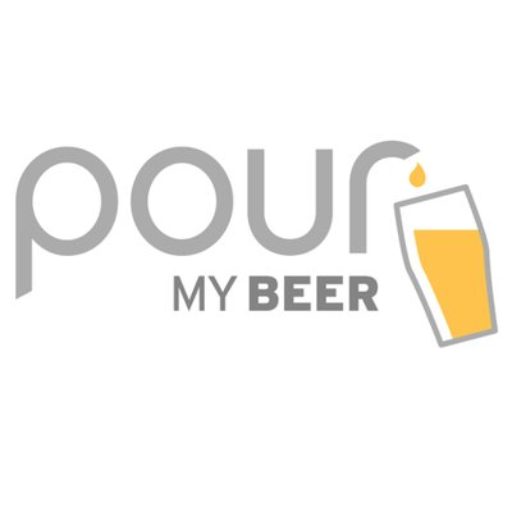 Lets take a virtual tour through some amazing self-pour entertainment venues. You will get some great ideas on how to start your self-pour project and learn the Do's and Don't from these experienced operators.
Location: Oak Park, Illinois
Number of taps and screens: 36 taps / 18 screens
Type of Establishment: Lounge & Restaurant
Located about 10 miles west of downtown Chicago, Flourish Oak Park is a self-pour taproom by night and coworking space by day, with offices above the taproom. Flourish has over 45 beverages on self-pour taps. From craft beer and hard seltzers to botanical spirits, kombucha and sake, they are sure to have something to satisfy everyone's palate. They also host several fun activities and special events to create a sense of community. Whether you come to Flourish for their wide selection of beverages, their food offerings, or the fun events they often host – there is no doubt you will have a great time!
Check out this of how the install for the self-pour taproom looks here.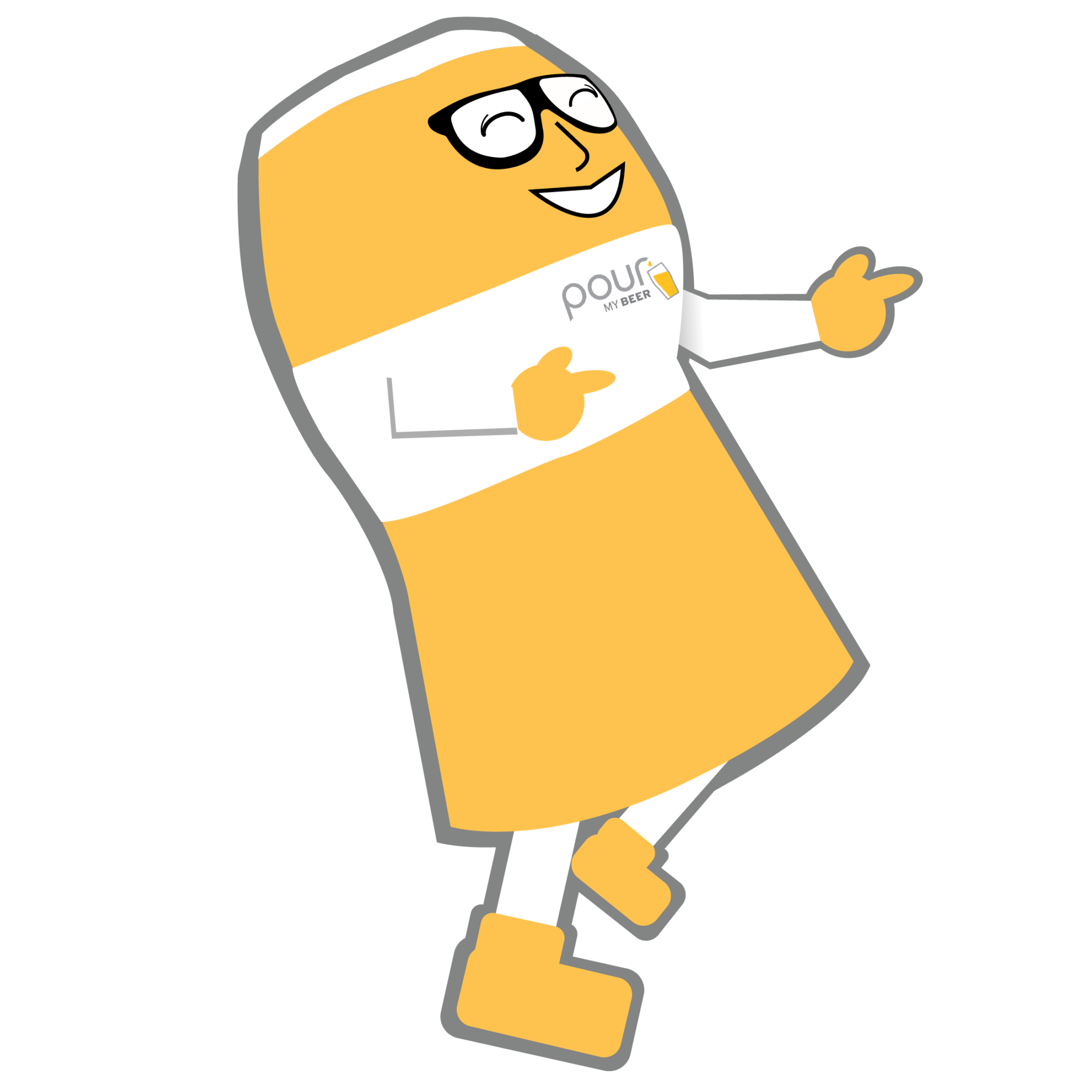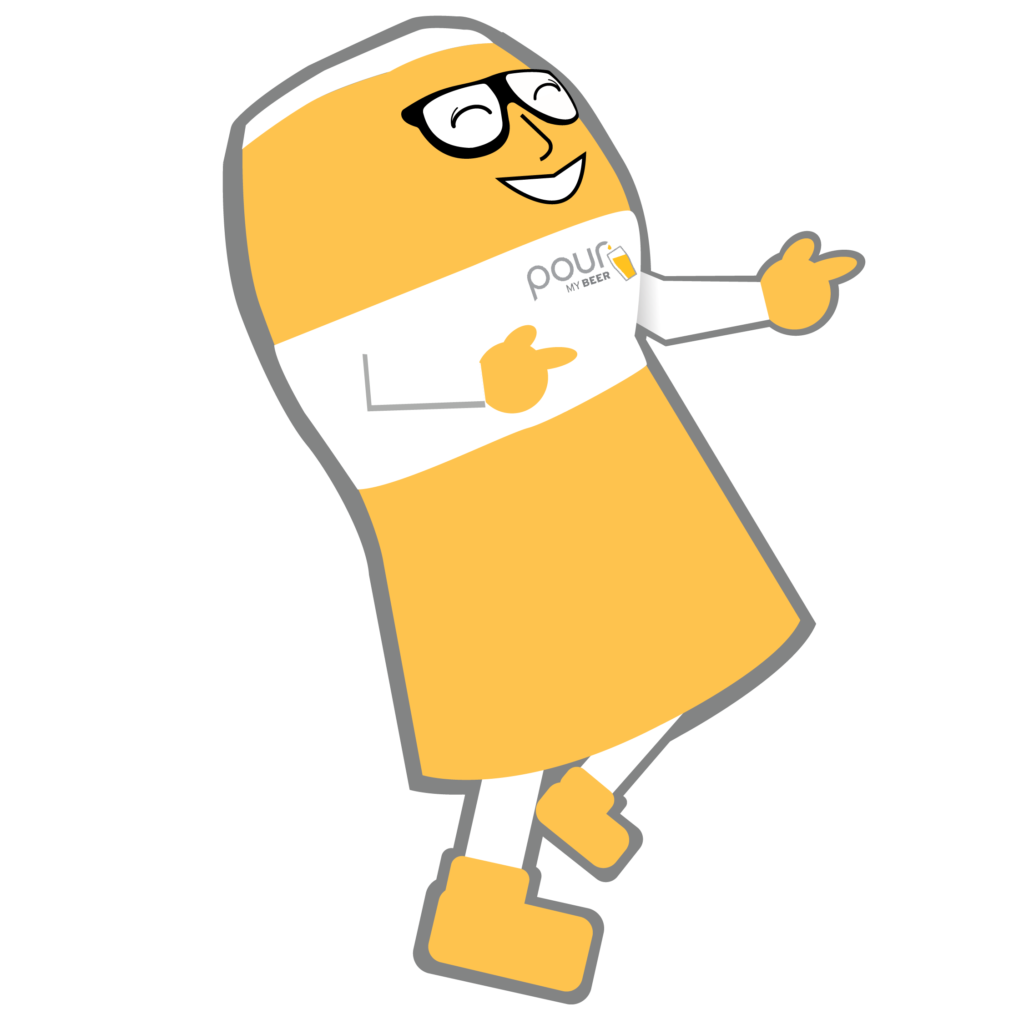 PourMyBeer Key Takeaway:
To maximize their rent and space, this location functions as an office space during the day, and visitors can enjoy self-pour drinks while either working in their lounge or their specifically designated office spaces with several conference rooms on the second floor. At night, however, it changes into a full taproom and lounge with great music and a pool table. By adapting based on time of day, Flourish makes sure to always optimize and take advantage of time-dependent traffic changes.
Location: Louisville, Kentucky
Number of taps and screens: 21 taps / 7 screens
Type of Establishment: Car Racing Venue
Do you want to go virtual racing? Or maybe throw axes? Well, at OVRDRIVE you have the opportunity to experience fun like never before through racing sims, axe throwing, and VR. After all these activities you're sure to have worked up an appetite and want an ice-cold drink. OVRDRIVE is home to Louisville's first self-pour tap wall with 21 taps. You have the choice of 15 different beers or cocktails. They also offer made to order pizza and appetizers. If you're ready to experience a one-of-a-kind gaming and drink experience, head on over to OVRDRIVE!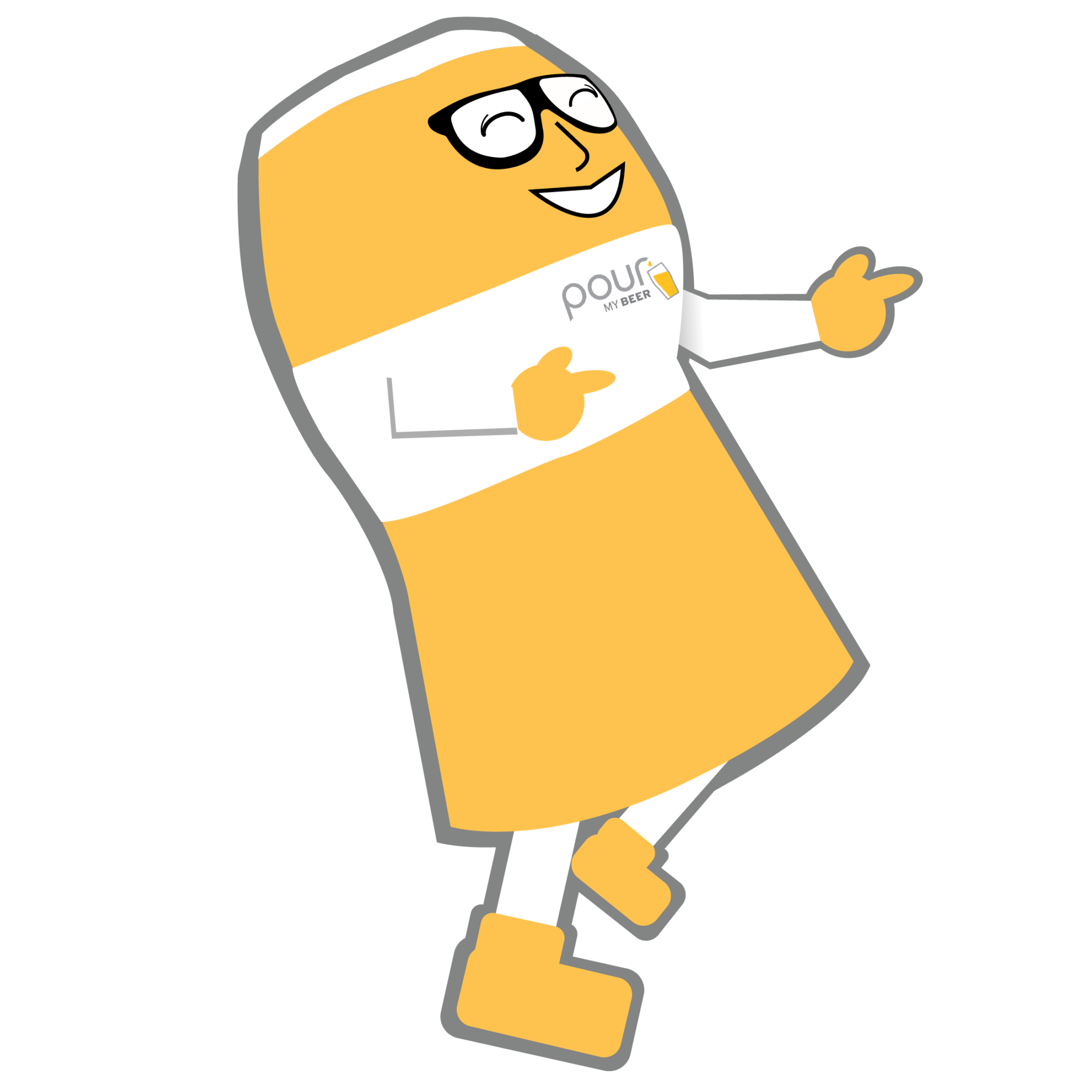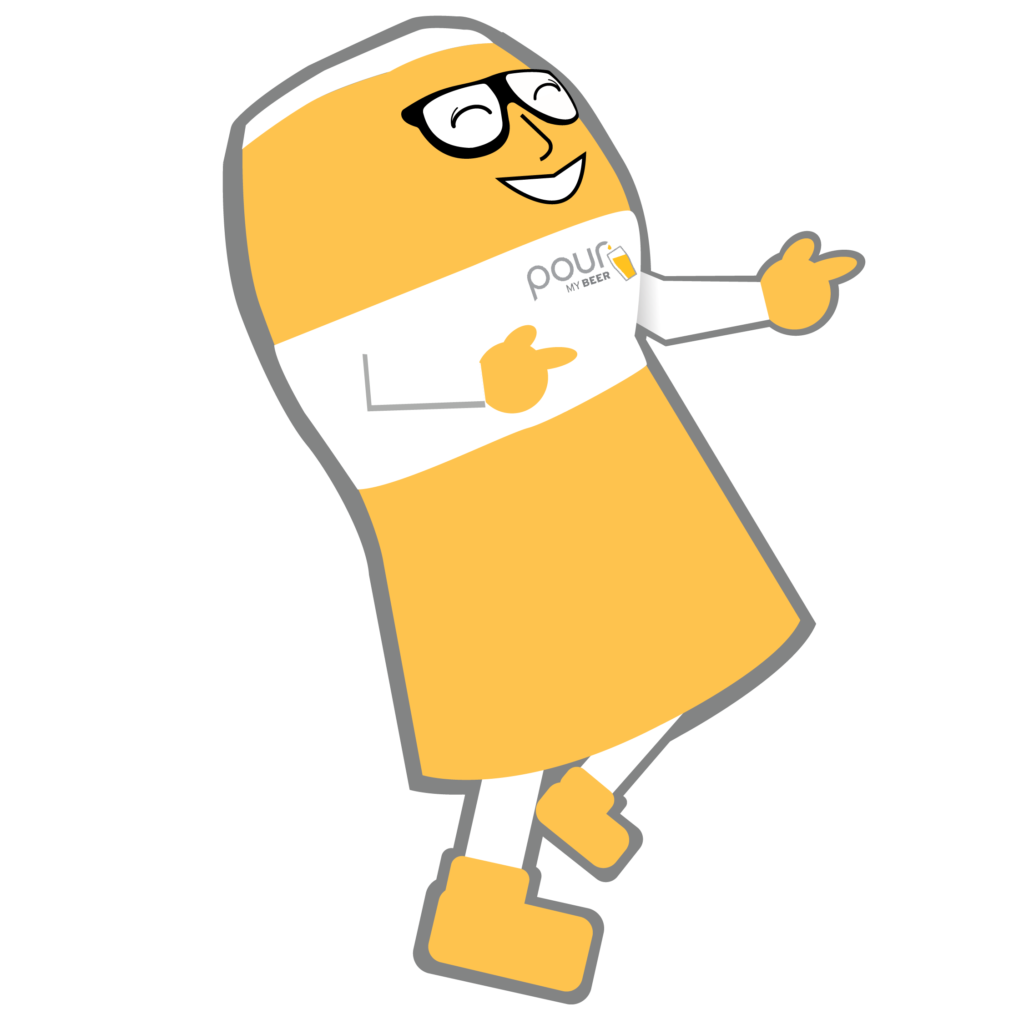 PourMyBeer Key Takeaway:
OVRDRIVE is a good example of what happens when you make an effort to stand out in the crowded hospitality industry. They are combining an entertainment venue equipped with VR, car racing, and ax throwing, with our favorite way to drink: self-pour. Of course, their success has been helped by smart marketing: they started strong right at the beginning with the press releases, and they have ongoing social media communications with their community. Unsurprisingly, they are a very popular venue for their younger target market.
Slingshot Social Game Club
Location: Richmond, VA
Number of taps and screens: 42 taps / 21 screens
Type of Establishment: Entertainment Venue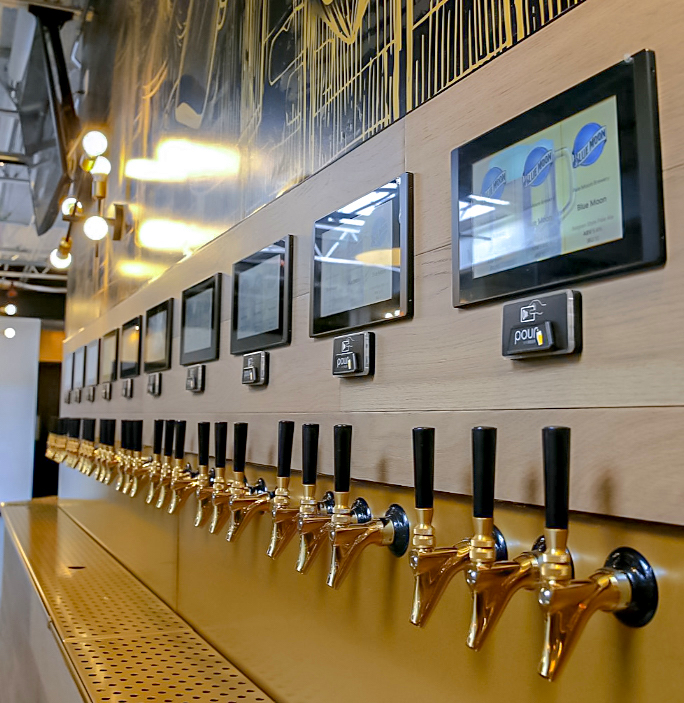 Slingshot Social Game Club gives the residents of Virginia something to look forward to. With classic games that have a modern-day twist, you are sure to be brought back to your childhood. Not only will you enjoy playing games with your friends, but you have access to a tap wall with 42 self-pour taps serving beer, cider, and wine. If you would prefer a cocktail they also have a full bar with bartenders to serve you. The choice is yours!
Location: Irving, Texas
Number of taps and screens: 20 taps / 10 screens
Type of Establishment: Recreation Center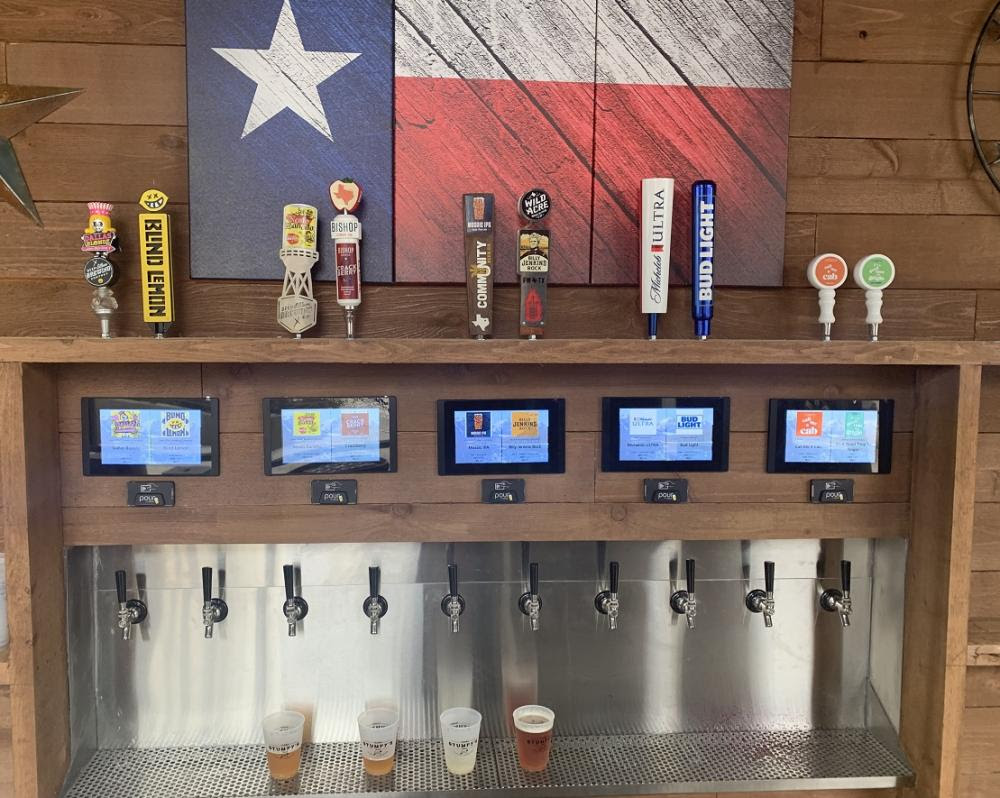 Stumpy's Hatchet House is located at the Toyota Music Factory in Irving, Texas, making it a very unique environment. If you're looking to host your next party – Stumpy's is the place! Whether you're hosting a birthday party, bachelor or bachelorette party, a corporate event, or anything else, Stumpy's has you covered. With several games including axe throwing, beer pong, cornhole, and much more, you're bound to have a good time. Stumpy's has a self-pour beer wall so you can pour your own drinks while you throw some axes!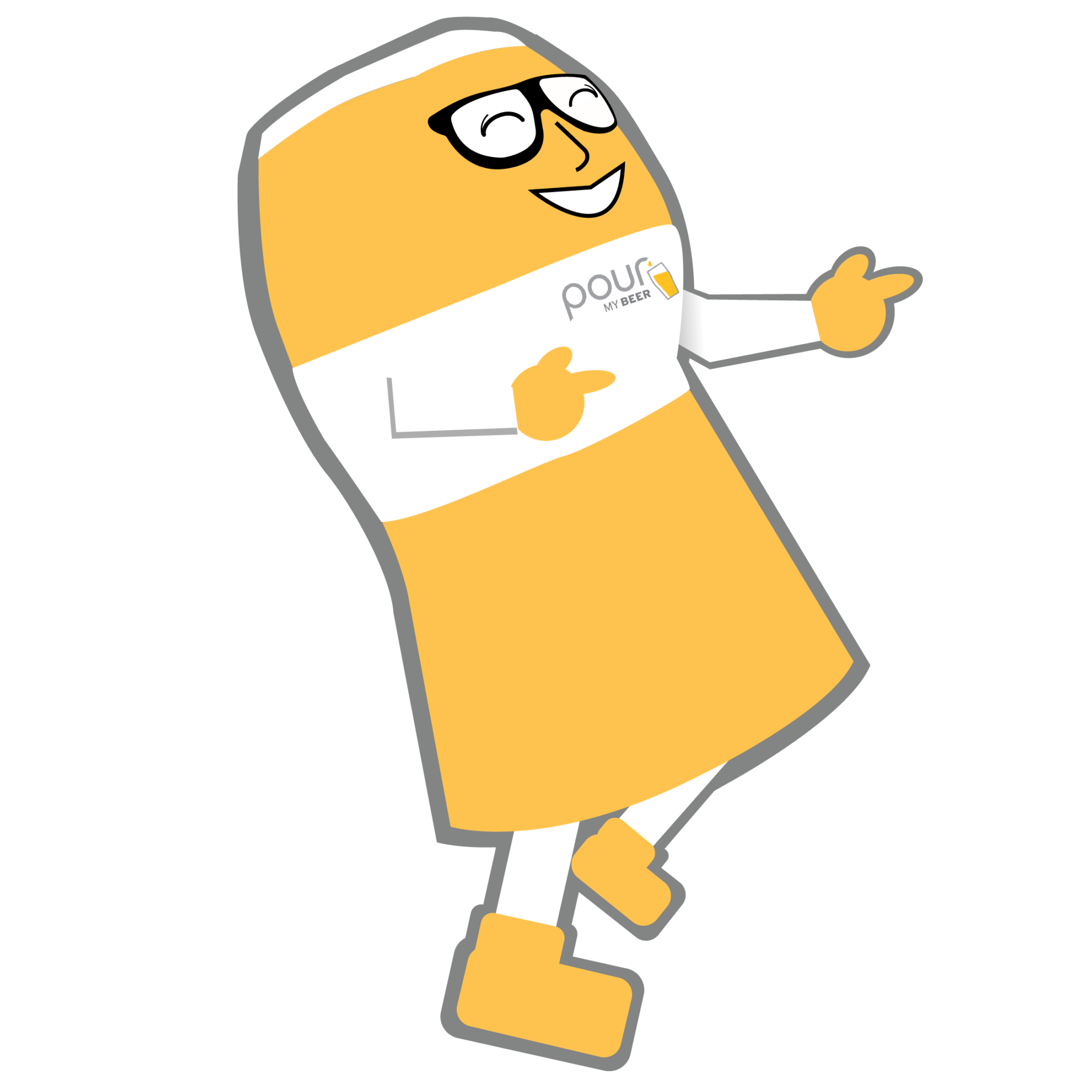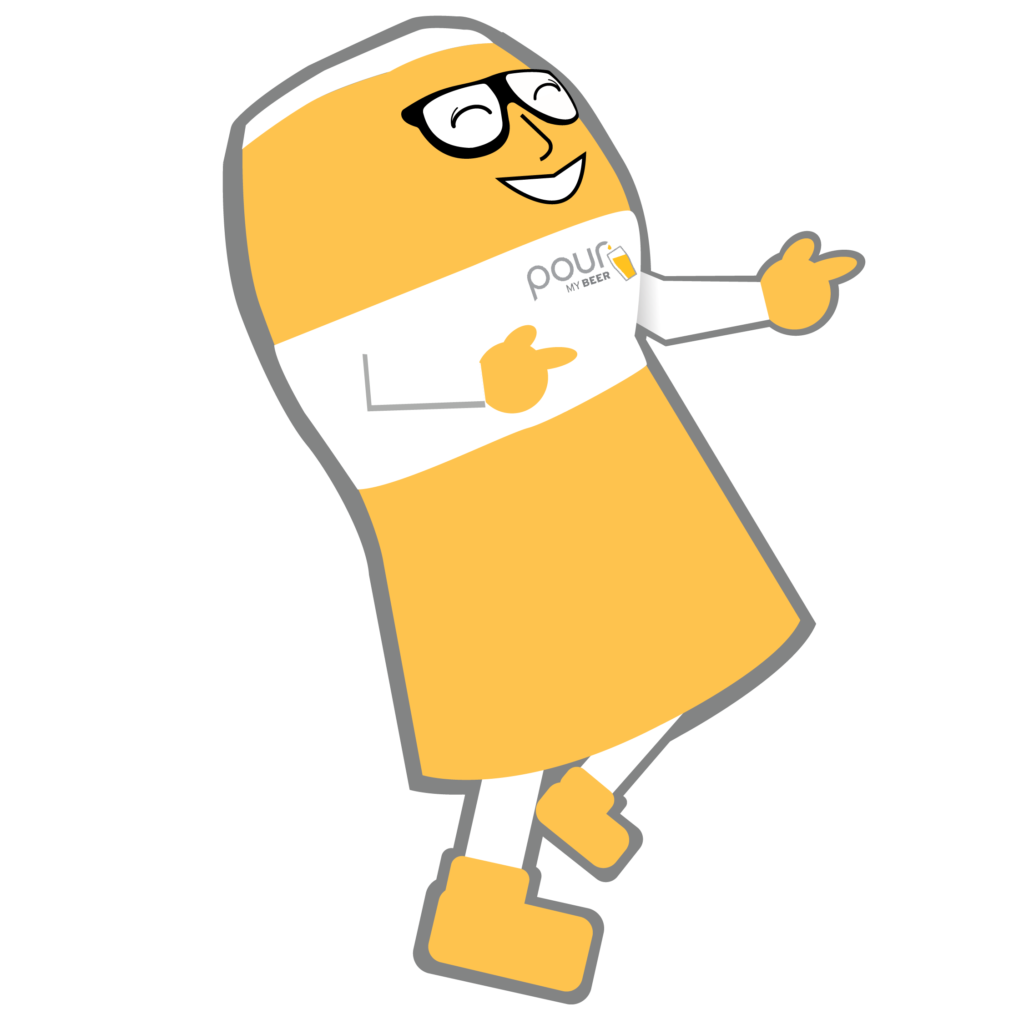 PourMyBeer Key Takeaway:
One of the best aspects of self-pour technology is the fact that it is remarkably adaptable and flexible for many types of venues; this is precisely what Stumpy's takes advantage of. Entertainment-related venues are extremely popular, and axe-throwing alone would be enough for Stumpy's to attract plenty of customers. But, by also including the unique offering of self-pour beverages, Stumpy's gives its customers another reason to stick around, even when they're taking a break from being a master marksman. And all of that downtime ultimately translates to additional revenue for the establishment, making it a win for both owners and customers alike.
To Check out more PourMyBeer locations, click below!