Want to learn more about our self-serve technology? We got you covered!
If you are interested in learning more about our self-pour technology, we are offering a FREE consultation with one of our Self-Pour Experts! You'll get to learn how our self-pour setup will help you save money for your business! 
When implemented correctly, PourMyBeer's self-pour beverage system:
✅  Increases sales by over 50%
✅  Decreases wasted product from over 23% to under 2% 
✅  Increases usable square footage by over 10%
✅  Decreases staffing requirements by over 40%
Fill out the form below to get Your Consultation Scheduled!
*A self-pour expert will be in touch with you shortly!*
more benefits of our self-pour technology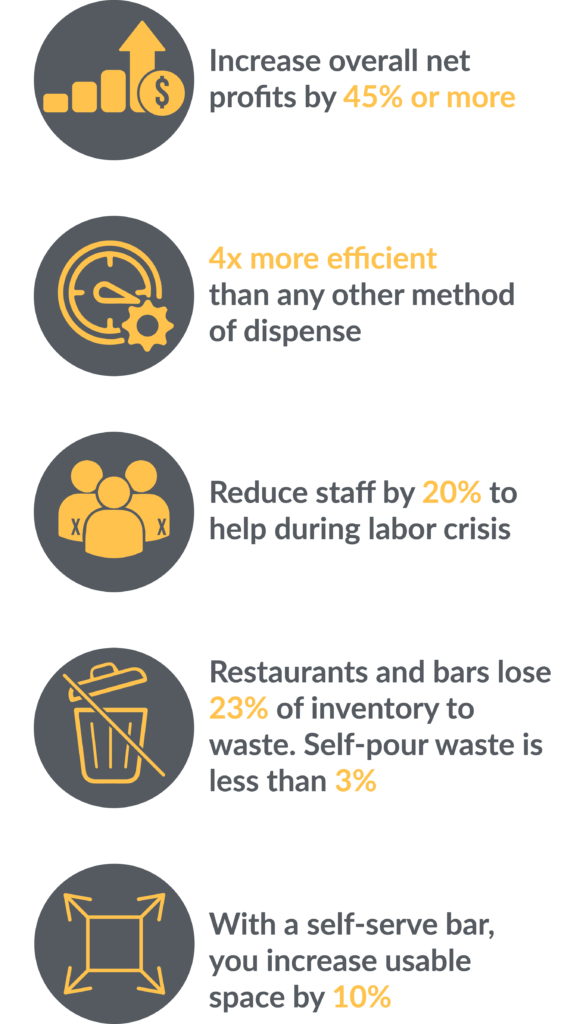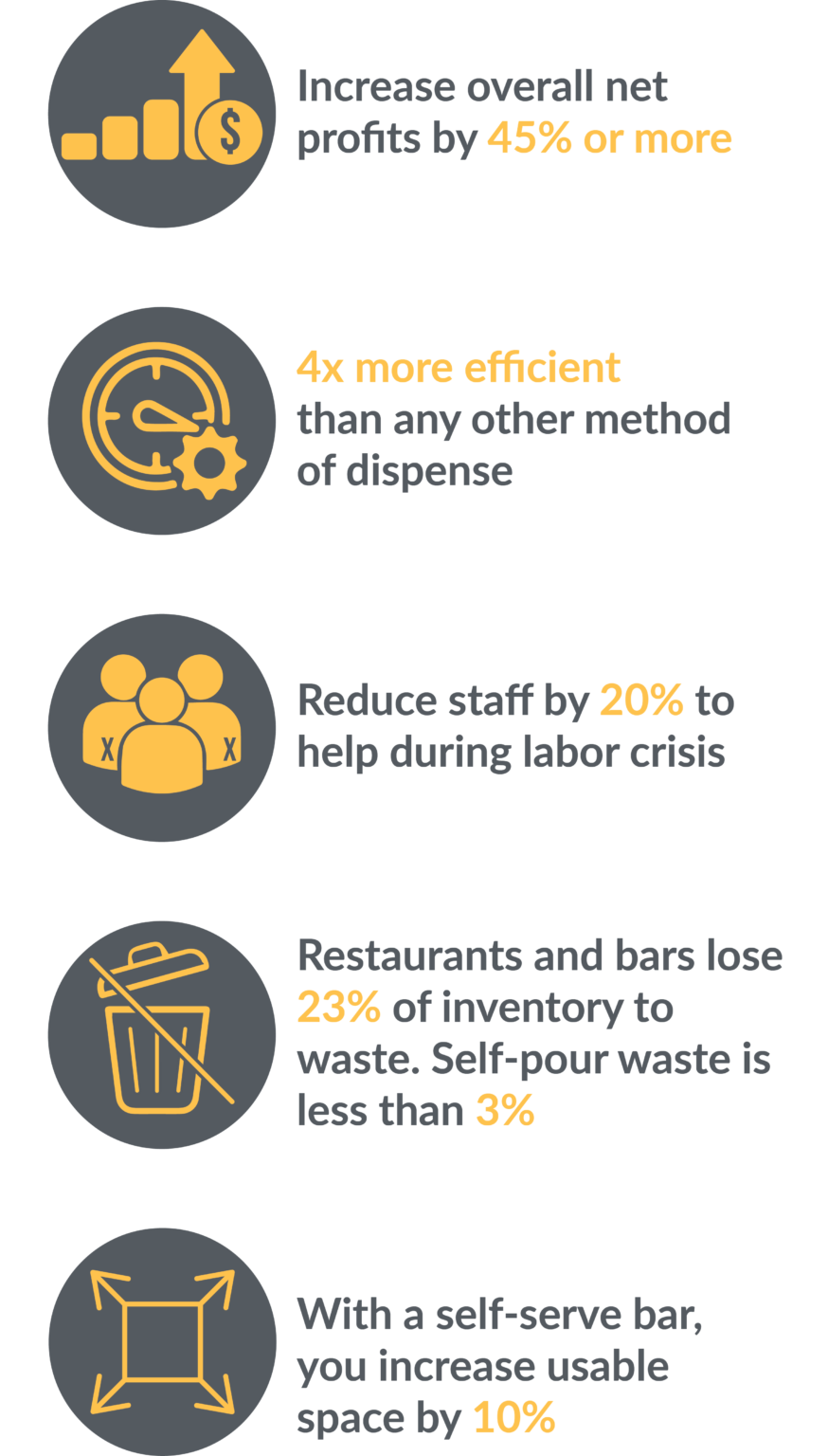 Hear what owners and operators say about working with us!