Rise of Self-Serve Beer Walls
It's not easy keeping a bar or restaurant in business. You need a constant flow of customers to keep ahead of your overhead costs, and bar and restaurant clientele are always looking for the next exciting new restaurant. You need something special to keep your customers excited about coming back to you. The answer may be self-serve beer taps.
More major brands and big industry players have chosen PourMyBeer because of its reliability and versatility. As smart operators, they have recognized how our self-pour technology boosts net profits, increases efficiency, decreases waste, maximizes usable space, and decreases operational costs.
What Are Self-Serve Beer Taps?
Self-serve beer taps are part of a complete self-pour beverage dispense system. Your customers have direct access to these beer taps, either at a fixed beer wall with anchored taps, or at a mobile beer wall. Watch this video to see how self-pour works. 
Why Self-Serve Beer Taps?
The benefits of self-serve beer taps are obvious. Perhaps you've thought once or twice about reaching over the bar and drawing yourself the perfect pint because the bartender is endlessly occupied at the other end of the bar. Thanks to the magic of modern technology, customers can now be their own bartenders, and waiting is practically non-existent.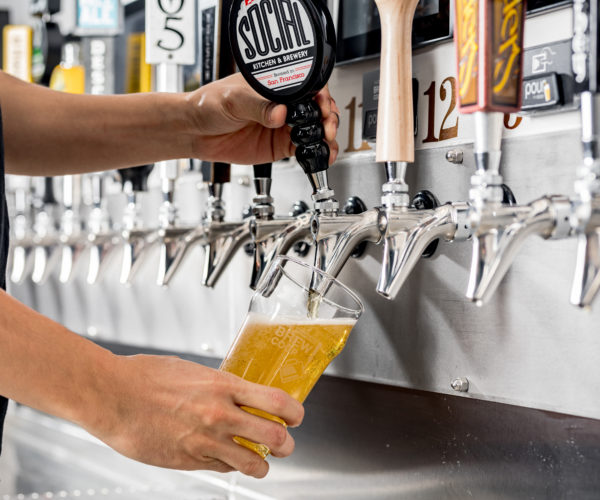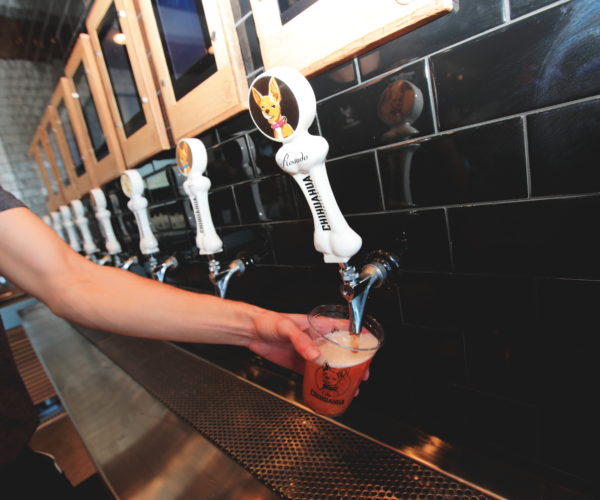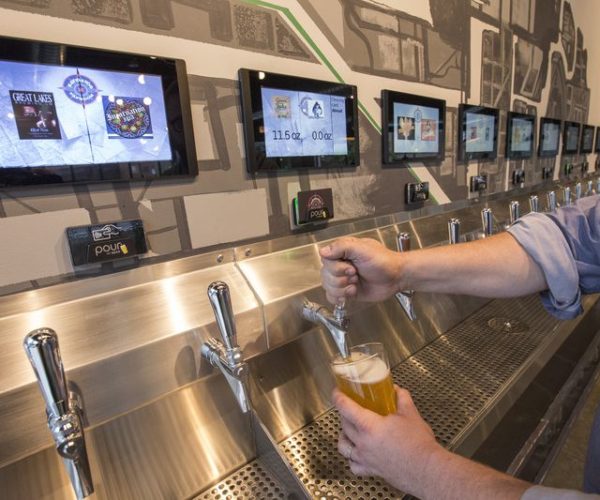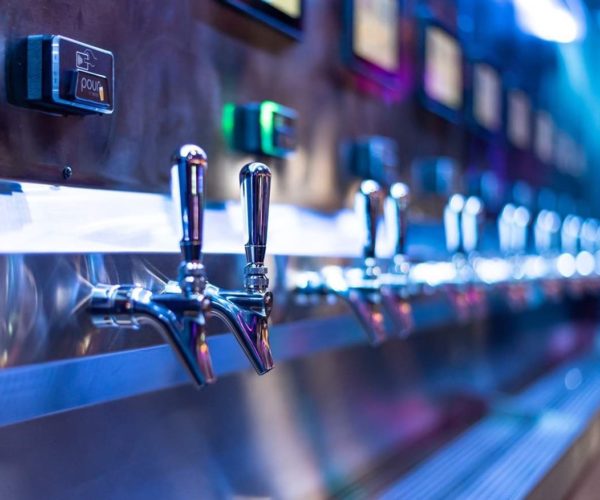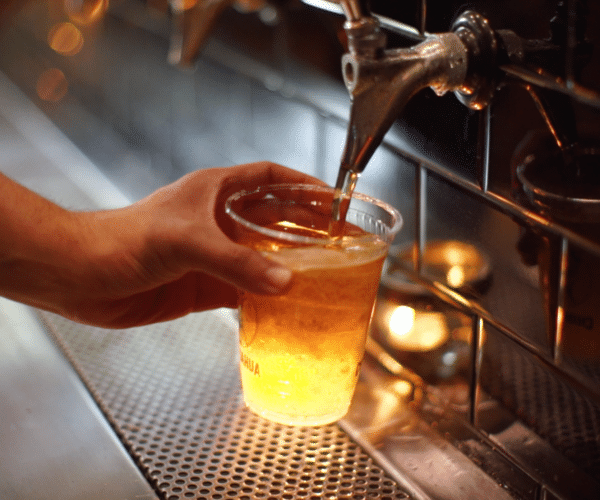 Advantages of Self-Serve Taps
With self-serve tap systems, there are clear advantages to both the customers and the owners. For the customers, the most obvious benefit is the amount of time saved: simply put, there is no waiting. The customers simply load their RFID cards and dispense the beer (or any other beverage) of their choice, in a quantity they want, whenever they want.
For the owners, self-pour taps bring increased profit from boosted beverage consumption. Customers tend to taste many drinks before finding their favorite, which increases the overall amount spent relative to a regular bar. Another main benefit on the operational side is reduced product waste: no free samples or items "forgotten" to be placed at the POS. Self-pour is also much more efficient, as staff can serve other customers and handle different necessary tasks while self-serve patrons enjoy themselves at the beverage wall. In addition, your staff won't need to spend any extra time pulling beers from the tap anymore, which translates to less labor needed overall. Currently, it is hard to find and retain good bartenders because the hospitality industry is very unpredictable. Veteran bartenders are leaving the hospitality-world to find something more stable, but self-pour technology can eliminate this issue in your establishment.


In addition to these basic benefits, the beverage wall will encourage your patrons to return, as self-pour is such a fun and unique experience. Tasting many samples, pouring a pint of their favorite, and discussing the flavors with their friends is a fun experience that makes your customers feel more in control of their drink choice. They can pour a little beer from each tap for a sampling experience, or show off their skills drawing a perfect glass of their favorite brew to friends or family.
Getting Started With Self-Serve Taps
Getting in on this new wave of beer service is easy. To learn how to set up self-serve taps in your bar, contact the PourMyBeer team for a free quote and info on how to get started.