The
Benefits
of Self-Pour Technology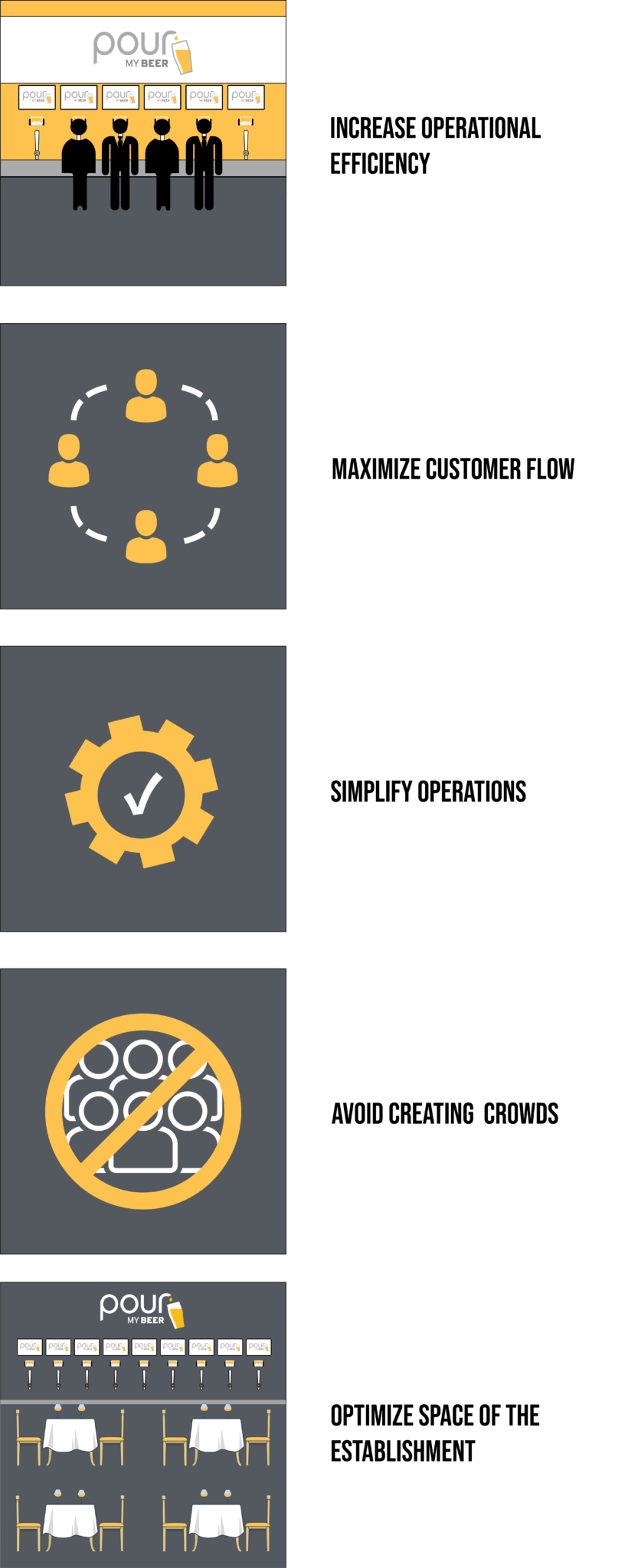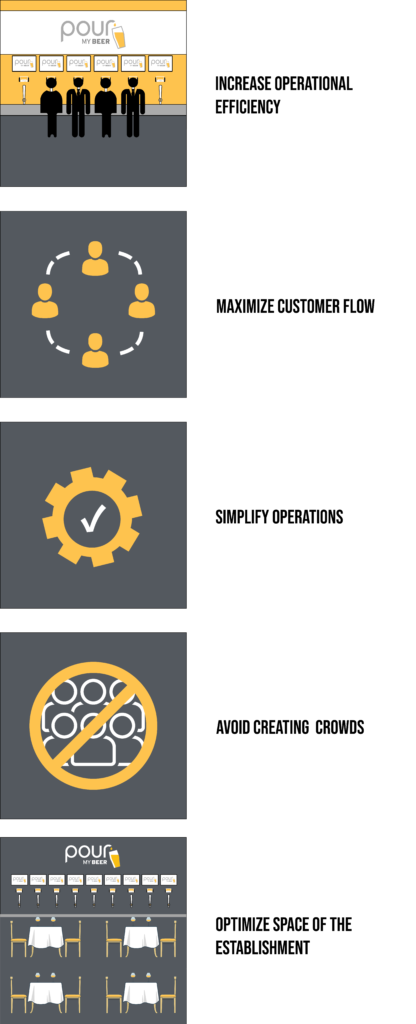 Fewer staffing needs and thus less wage expenditure means you save big. Self-regulation by customers means less overpouring and spilling costs.
increase service efficiency
Self-service means everyone gets drinks exactly when they want them, and your staff can focus on providing fantastic and attentive service elsewhere.
Kegs also work to reduce your use of bottles, making inventory much more eco-friendly, and also much easier to track and maintain from an operational perspective.
There is practically no waste! Free samples are unnecessary, since the customers pay for each ounce poured. And with the customer in control, there is also no room for staff error by mixing up drink orders or forgetting to enter them into the POS.
Kegs are vacuum sealed and cooled, so drinks (particularly wine) stay fresh several weeks after being stored. This means customers get the same fresh taste on Day 60 as they did on Day 1.
Ready To Serve More Customers with less staff?
Get in Touch to See How We Can Help YOU!
Simply fill out the form below, and one of our team members in your area will be in touch shortly.
provide guests with a unique experience
Eric, co-owner of Bunnyman Brewing, implemented a self-pour beverage wall because it maximized the space of their brewery. Without a large traditional bar, they are able to fit more guests in their establishment. Their self-pour setup allows them to operate efficiently without the need for excess staff. Even with the reduced number of staff on-site, they find that having a self-pour wall increases social interactions with guests, and helps to provide a more personalized and unique experience.
With most states allowing businesses to operate at full capacity, many restaurants and bars are unable to find staff as the industry faces an all-time high staffing crisis, but self-pour is a great solution. Self-pour increases operational efficiency while reducing the number of staff needed. Since guests are pouring themselves, it takes away a big chunk of the work a server/bartender needs to do.
Golden Mill owners and operators were left with one question. How would they quickly and efficiently serve the thousands of guests that walk through their doors if they couldn't find staff? They chose to implement a self-serve beverage wall, and they are now able to serve 6,000 customers every weekend!
Join the self-pour revolution!
Join the self-pour revolution!