Game Changer For Aussie Hospitality
Self-Serve Beverages Have Arrived Down Under
Allow your customers to pour their own beverages and pay per mL enabling faster, more efficient access to drinks whilst reducing labour costs and waste. RSA and NMI approved for use. 
Australia has some of the highest staff wages in the world. The average bartender salary, according to Glassdoor.com, is $40,000. A 20 tap self-serve system costs less than one bartender's salary and pays for itself within one year of installation.
We are currently facing a skilled workforce shortage due to covid travel restrictions. Foreign workers for hospitality jobs are no longer available to serve in our venues. Our walls enable you to serve your customers at any time with more efficiency than a fully staffed bar.
The Australian government has had tight restrictions imposed on venues for capacity.
Do you want to make more money, waste less Product and be the safest and the most talked about bar concept in town?
With Self-Pour Taps, You Will:
✅ Increase Profits by 45% or More
✅ Decrease Labor by 20% or More
✅ Increase Your Service Efficiency 4x 
✅ Reduce Waste to as Little as 3%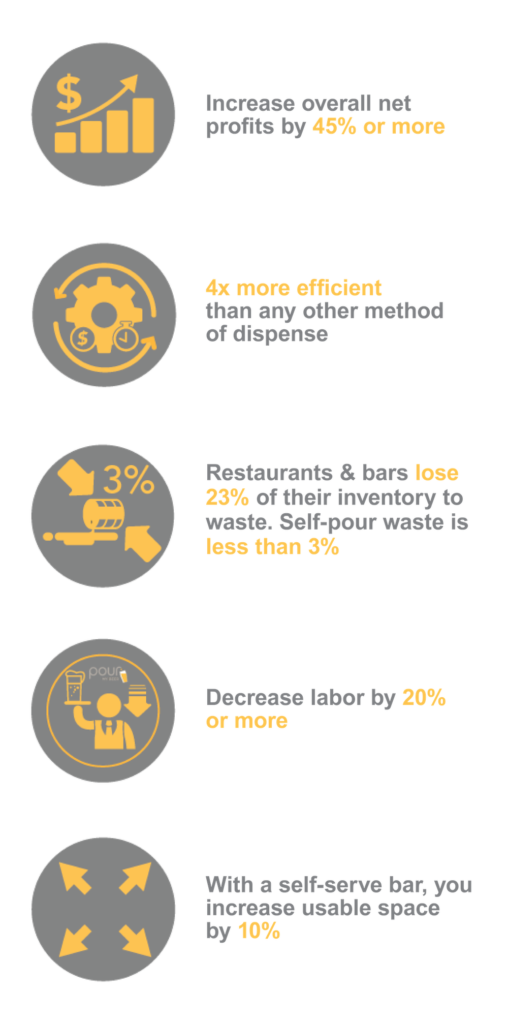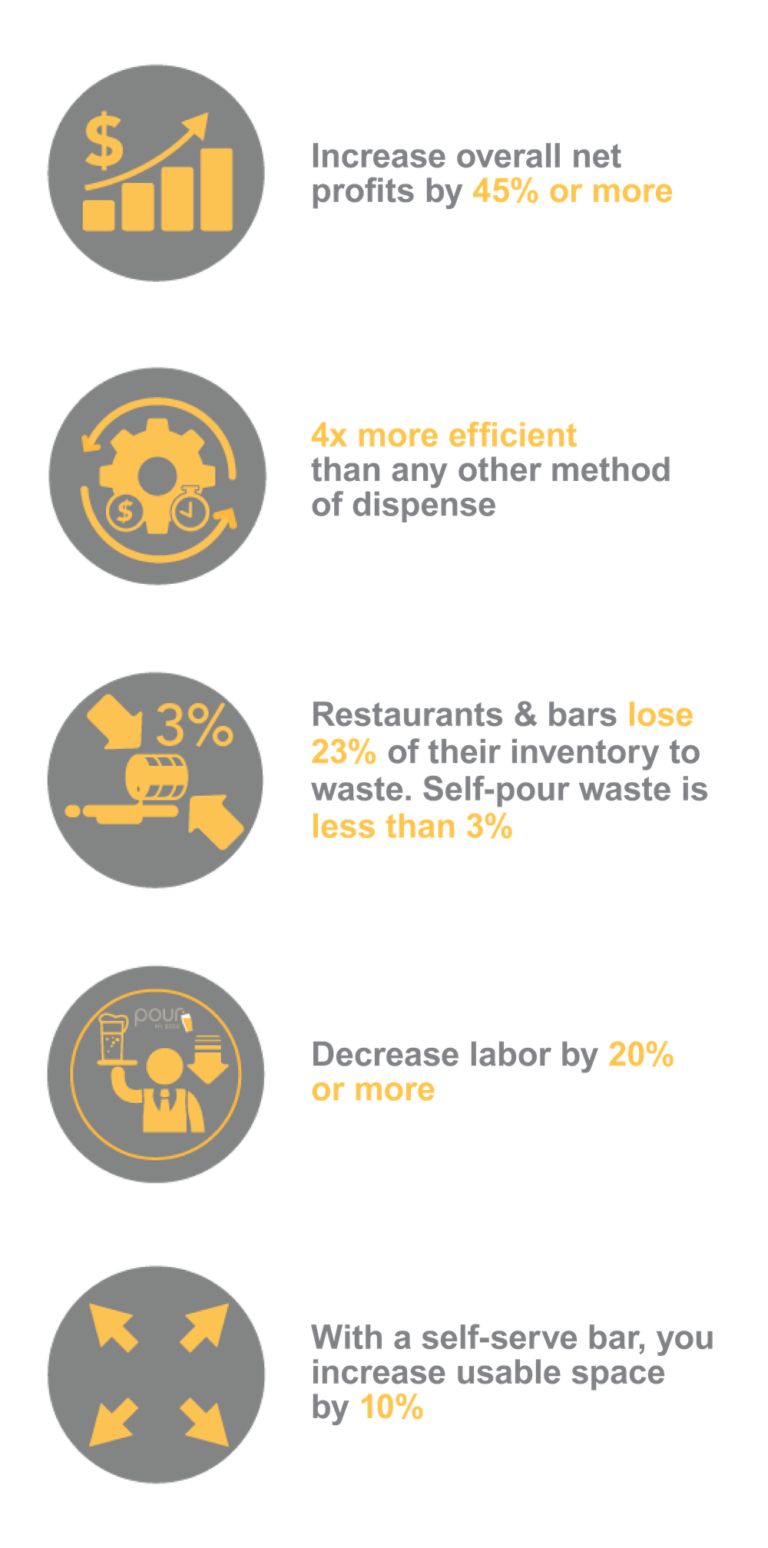 INCREASE SERVICE EFFICIENCY: 
It takes 20 seconds for guests to pour and pay for beer at the wall. Customers don't spend time waiting in line or avoid buying another round due to long wait times. 
LOWER YOUR OPERATIONAL COSTS:
Fewer staffing needs means less wage expenditure boosting bottom line profits. One staff member can monitor the entire beverage wall to provide customer service and RSA. 
RESPONSIBLE SERVICE OF ALCOHOL BUILT-IN & NMI APPROVAL: 
Customers can only access 2 standard drinks before their wrist band is temporarily "cut off" from serving. The beverage wall staff would assess intoxication before they "reactivate" the customer's RFID beer card to allow another 2 standard drinks. This is based on the ABV of the product served. Our system also holds a National Measurement Institution of Australia approval certificate.
DIFFERENT BAR EXPEREINCES:
 Staff can focus on providing fantastic and attentive service to guests at the beverage wall rather than rushing off to serve the next guest. Customers also can sample as many products as they like providing a unique experience. 
IT IS AS EASY AS THREE SIMPLE STEPS:
Check into venue with valid drivers license and payment to receive your RFID card

Activate tap at the beverage wall with RFID card

Pay for what you pour, we charge customers per mL
If you are a more visual learner check out this video that walks you through the self-pour process.
Self-Pour Grants Some Major Benefits:


Questions about spacing, pricing, licensing or anything else?
We got answers!
How Does It Work in this "new normal"?
And why self-pour presents a great solution in this changed environment: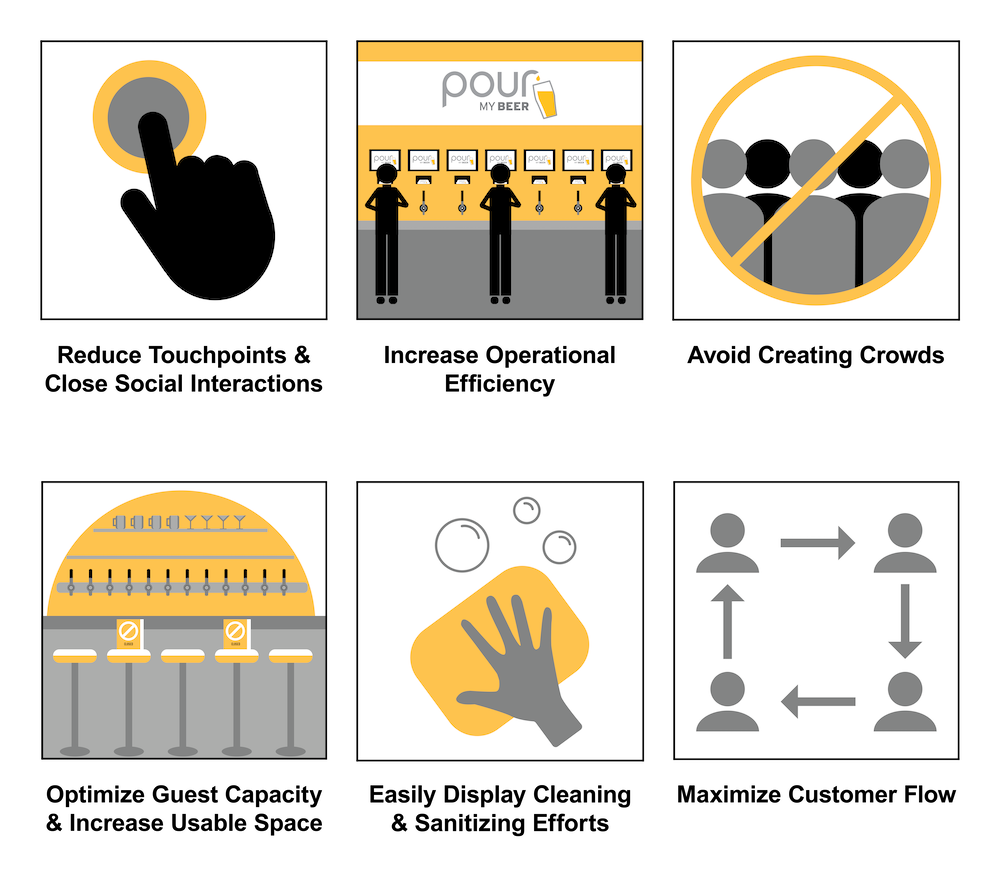 REDUCE TOUCHPOINTS AND CLOSE SOCIAL INTERACTIONS:
The number of staff interactions with guests is significantly lower than at a traditional bar. Guest to guest interactions is also fewer because guests can choose to approach the wall when few other patrons are pouring.
INCREASE EFFICIENCIES:
Several customers can serve themselves simultaneously while still respecting social distancing. Having guests serve themselves will also make servers more efficient. They will be free  to sanitize, disinfect, and focus on other operations.
AVOID CREATING CROWDS:
Busy/concentrated areas are eliminated unlike at a traditional bar where customers have to wait in line or stand at a crowded bar to receive a drink.
OPTIMIZE GUEST CAPACTY & SPACE: 
With greater spacing requirements between customers, self-pour allows for space optimization due to its simple layout. Your establishment can maximize its floorplan while not operating at full capacity.
EASILY DISPLAY CLEANING:
 The beverage wall is installed into a wall, making it entirely visible to customers rather than at a bulky bar. Showing sanitizing efforts will make your customers feel safe and willing to return to your establishment.
MAXIMIZE CUSTOMER FLOW:
Since establishments are unable to operate at full capacity, maximizing customer flow is very important. With self-pour, your establishment can rotate through more customers since they can pour simultaneously. 
Click below to request a meeting with the director of PourMyBeer Australia: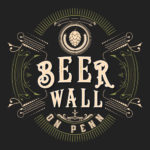 "As one of the first establishments to introduce self-pour technology to the Eastern Pennsylvania market, we could not be more thrilled with the results. Our customers can't stop raving about how awesome the concept is and PourMyBeer made us feel like family way before our doors even opened. We're excited to be a part of their growth as we are hopeful to one day have multiple self-pour restaurants throughout P.A."
Josue Matos, Owner of Beer Wall on Penn, in West Reading, PA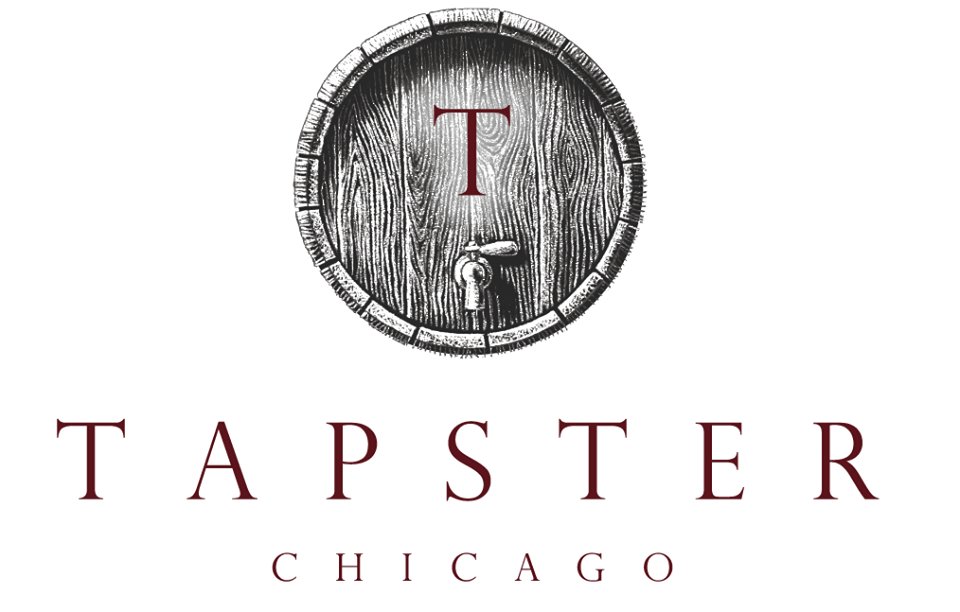 "When I did the comparison of what the profits would be as a self-pour bar vs. a traditional craft beer bar the writing was on the wall — Self-Pour all the way. Our operational costs are half of what they'd be if we were a regular bar and our customers have twice as much fun because they never have to wait."
Roman, Owner of Tapster Wicker Park & Lincoln Park in Chicago, IL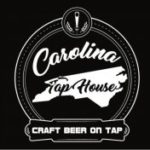 "We made a mistake and went with another vendor, but when that vendor dropped the ball, PourMyBeer was there to come to the rescue. We HAD to be opened 2 weeks from when we contacted them and they pulled off a Christmas Miracle in December. They've been awesome from the beginning."
Sam, Owner of Carolina Tap House in Asheboro, NC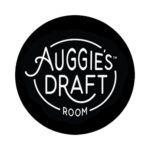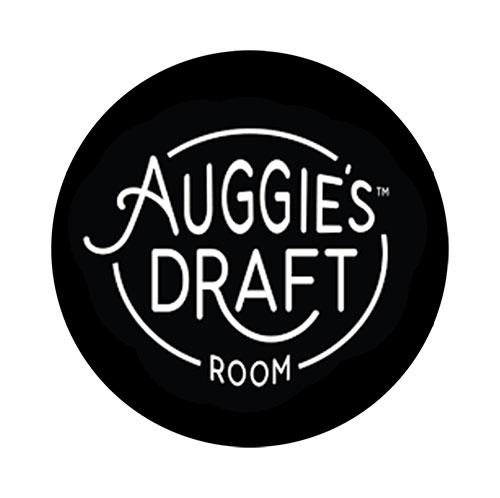 "I want to open up 20 more of these self pour tap rooms. We've only been open a few months with the PourMyBeer system, but it's a triple win. Customers love coming here, employees love working here and when those two things are in line, I'm a happy owner. When you buy their system, you're also buying the experience that comes with them doing 200+ installations. World class organization and product." 
John, Owner of Auggies Draft Room in St. Augustine, FL 
What Could Your Wall Look Like?
Get Your Zero Pressure, Hassle-Free Quote Now