Increase Efficiency & Profitability
Self-serve beverage technology provides restaurant and bar owners with a solution to streamline their beverage operations with less staff while maximizing beverage sales!
The pandemic accelerated the use of technology in the hospitality industry faster than anyone could have imagined. With many operators struggling to find and keep staff, rethinking operational efficiency through technology became essential for most businesses to survive; the most notable shift for many businesses was toward self-service technology. In fact, several big-name brands like Taco Bell, McDonald's, and Chili's have switched to self-serve kiosks and reported increased efficiency and a 20% increase in customer spending. Now, bar and restaurant owners are turning to the self-service game to see numbers like this in their establishments.
During this time, it's hard to find and maintain wait staff. Hospitality workers are choosing to transition into other (seemingly) more stable industries. That's where PourMyBeer's self-service beverage technology comes in! Self-pour beverage walls eliminate staffing challenges as less staff is needed to operate your business efficiently. You will save on labor costs, decrease product waste, and increase beverage sales!
Don't just take our word for it. Hear what an experienced operator says about how self-pour technology helped eliminate staffing issues at his high-volume food halls below!
Below, we will dive deeper into the five reasons why self-pour beverage technology is a great addition to your business!
5 Reasons Why Self-Pour Technology Is a Great Addition to any business
SELF-POUR BEVERAGE WALLS...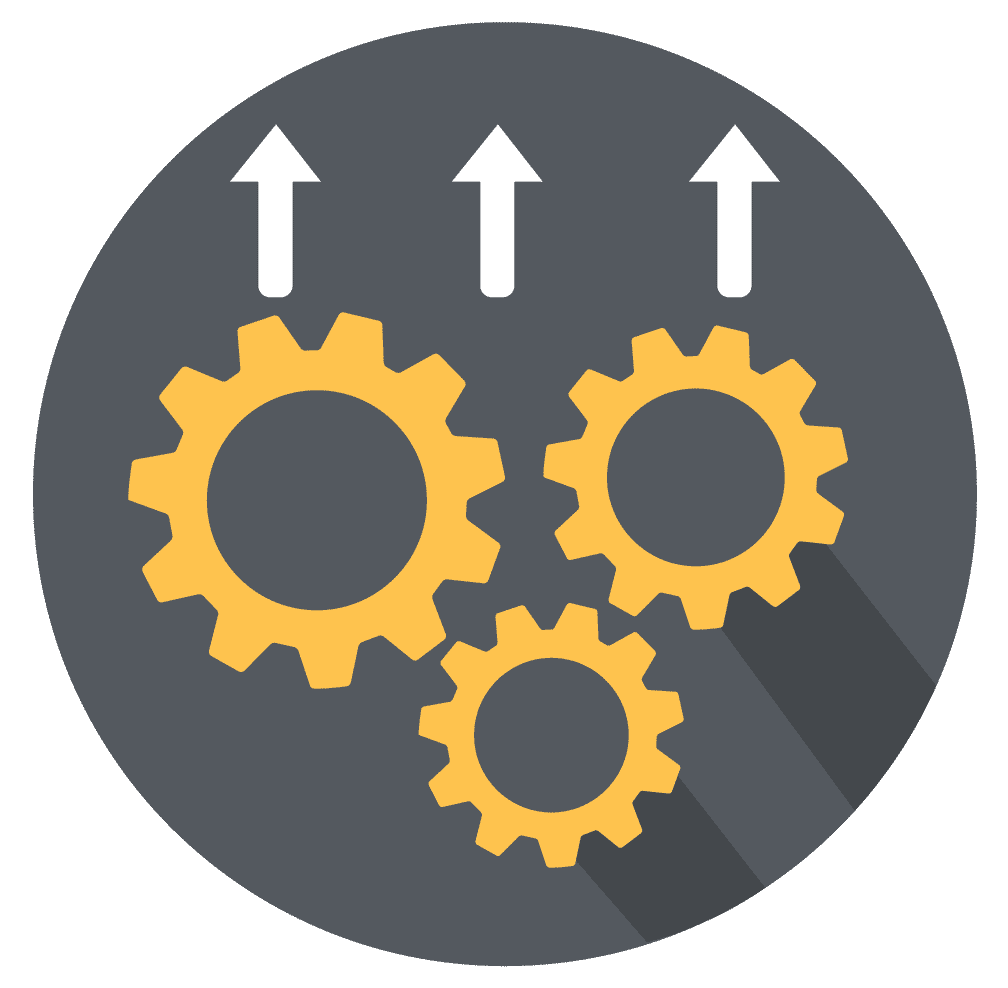 1. Efficiency Increases as More Customers Serve Themselves Simultaneously
At a self-pour tap wall, guests can approach the wall at the same time and begin pouring next to each other. Since guests receive a pour card, they can serve themselves as often as they want, without ever having to wait for a drink!
At a traditional bar, service efficiency likely decreases as several bartenders are required to serve customers. While at the bar, guests can ask for free samples, which takes away time from the server and bartender and cuts into your beverage costs. Thanks to self-pour, every ounce is tracked and accounted for, meaning you'll never lose out on sales due to free samples or over-pours!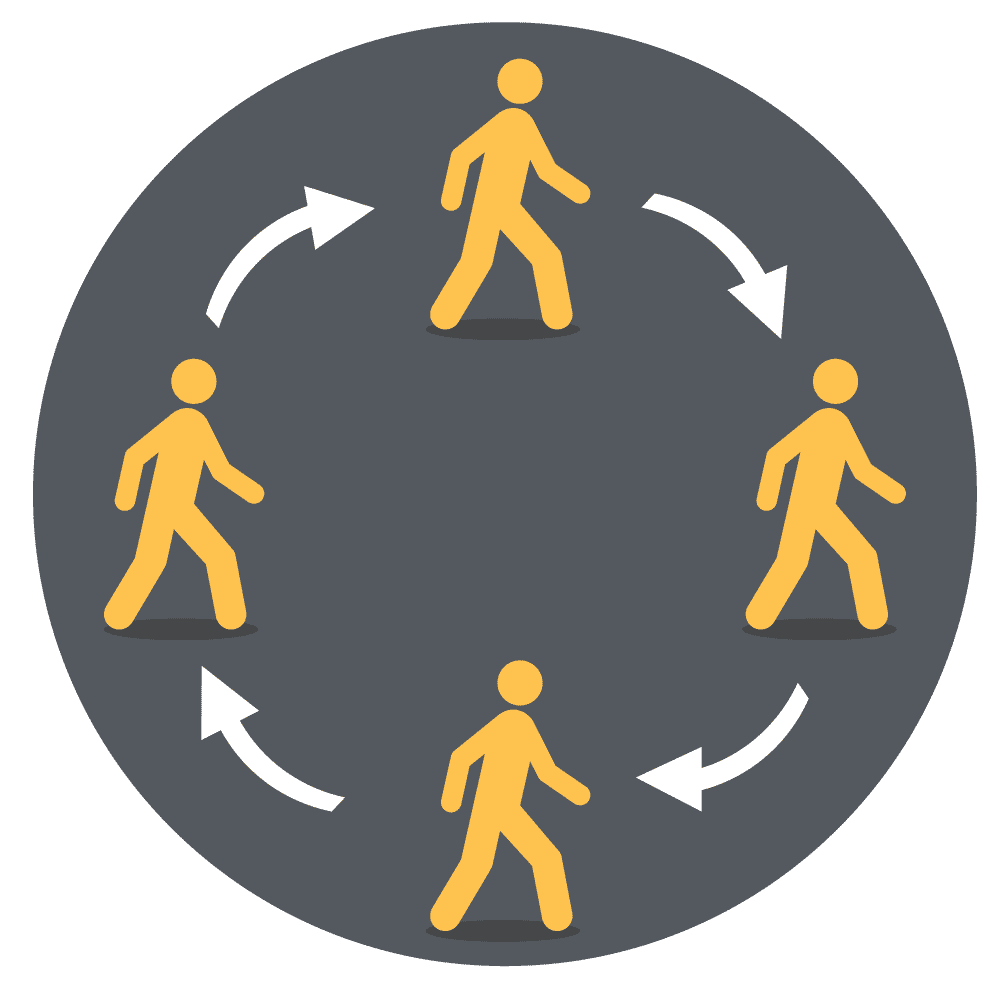 2. Maximize Customer Flow
To make up for the lost time and revenue due to the pandemic, you will want to rotate through your customers as quickly as possible. With multiple customers pouring their drinks simultaneously, people will leave happier and quicker. Since customers will move through the buying cycle faster, you can serve more customers in a shorter period, increasing your profit potential during business hours.
At a traditional bar, to get customers in and out of your doors efficiently while providing excellent service, you need to schedule an abundance of staff. Your bartenders would need to be on top of taking orders and pouring drinks, especially on busy nights. During a time when it is difficult to find and retain staff, properly staffing your traditional bar to maximize the flow of customers would be nearly impossible.
Check out this video from Malcolm Yards, a venue with both a self-pour wall and a traditional bar, to see which dispense method brings in more revenue!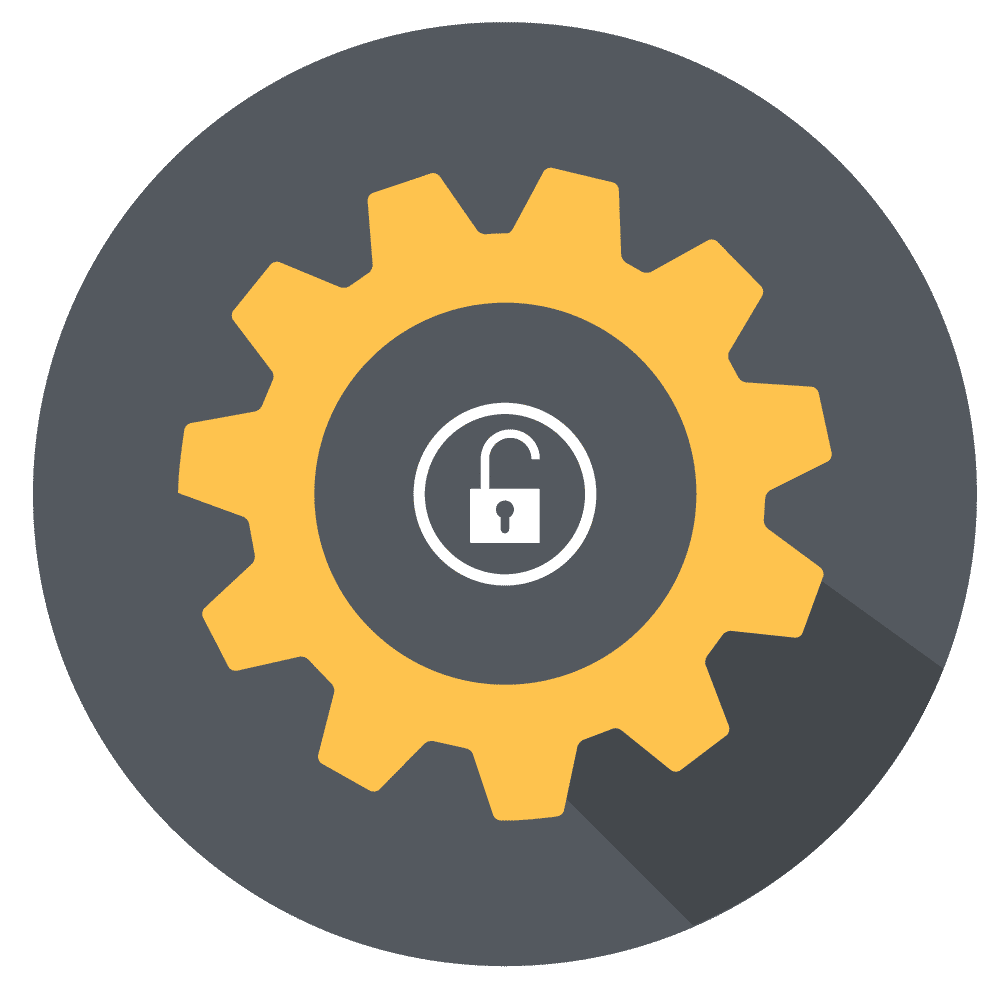 3. Staffing Challenges are Eliminated, Which Leads to Simplified Operations
While recovering from the pandemic, you must run your operations as efficiently as possible to save money. This is where self-pour technology comes into play as the perfect solution! Since self-pour technology requires less staff to manage your operations, you will experience fewer staffing challenges. Self-pour technology will allow you to run your operations more smoothly and efficiently while saving labor costs.
Restaurants and bars typically have a higher turnover rate than other industries because it's hard to keep good bartenders and other staff members. Jobs in the hospitality industry are currently unsteady, so former hospitality workers are staying away. With self-pour technology, you will no longer struggle with staffing issues, which will save you time, money, and several headaches down the road. A self-pour beverage wall helps simplify operations and increase your efficiency, leading to increased profits and better patron experience! Watch the video below to hear from Sydney, a self-pour first-timer who visited Craft Food Hall and loved it!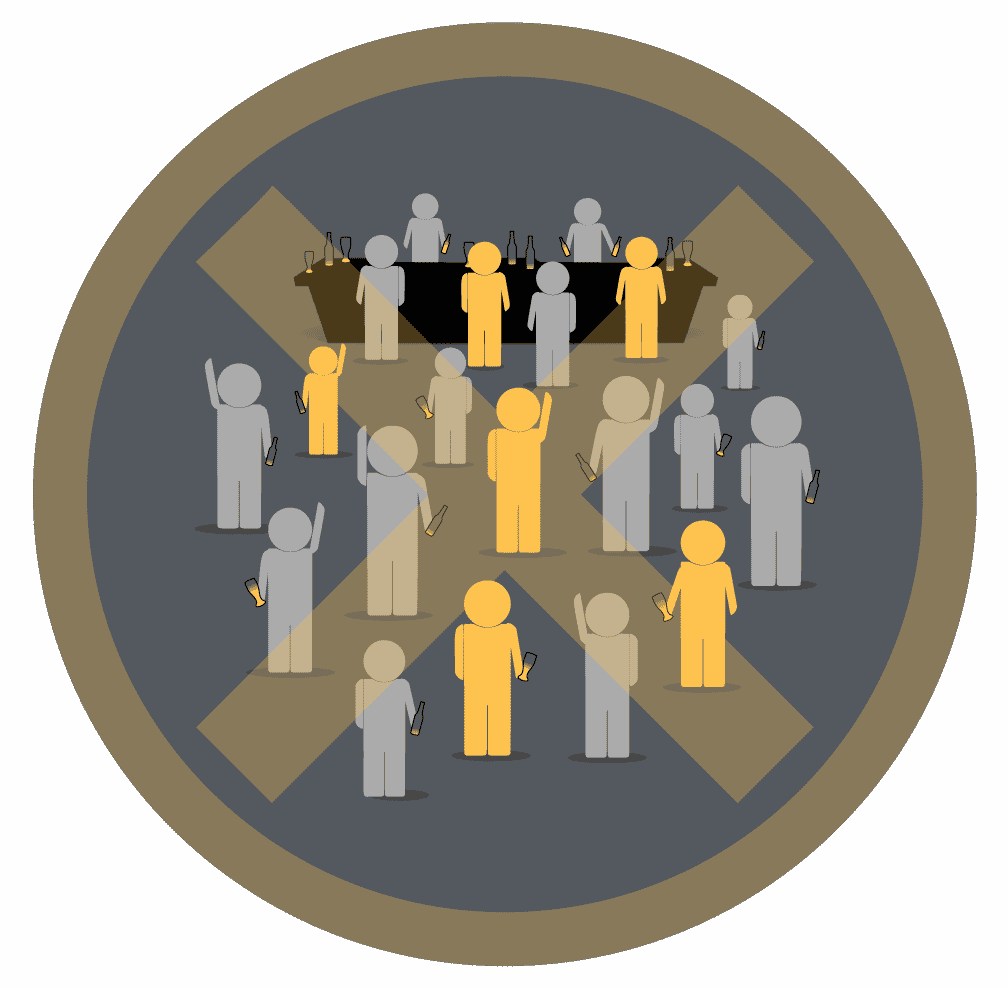 4. Reduce Bar Lines & Wait Times
How many times have you been to a bar and waited in line for over 15 minutes? It's happened to us all, and we never want it to happen again. Self-pour technology has a simple one-step check-in process, allowing customers to go from door to pour in less than 30 seconds. Not to mention, once guests receive their pour card, they can pour as much or as little as they'd like. While at a traditional bar, guests are required to talk to a bartender or waiter/waitress every time they want to order their next round, creating frustration among thirsty guests.
On busy nights, a traditional bar has crowds around the bar area while people wait to flag down the bartender and give their drink orders. At self-pour beverage walls, customers get their next drink without waiting, meaning they are much less likely to crowd the drink area because they can approach the beverage wall whenever they want!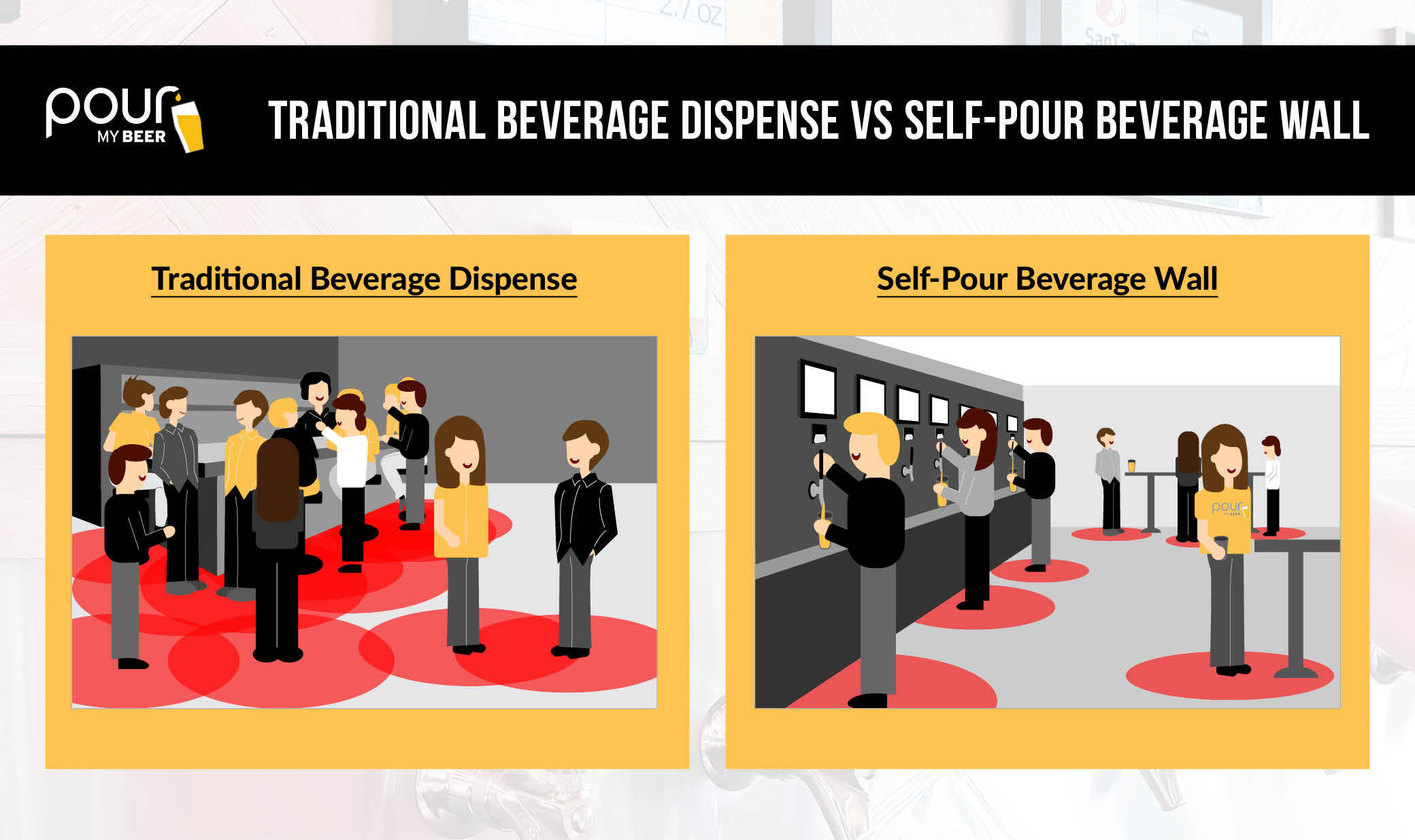 Traditional bars tend to get overcrowded, and this makes it difficult for customers get drinks in an efficient manner.
Self-pour beverage walls avoid creating crowds and wait times, and every guest can serve themselves when they want in whatever quantities they want. This pay-per-ounce model also leads to increased efficiency.
With a traditional beverage dispense method, somewhere between 6 and 8 touchpoints are effectively guaranteed to happen in a given outing:
Checking in with the host/hostess
Customer receiving the menu
Passing napkins and straws
Receiving food and drinks (on an average visit, this happens 2-4 times)
Getting the bill
Passing the credit card to pay
Signing the receipt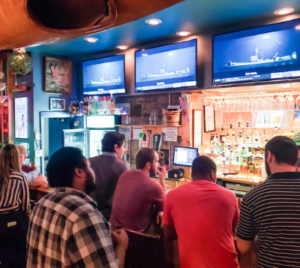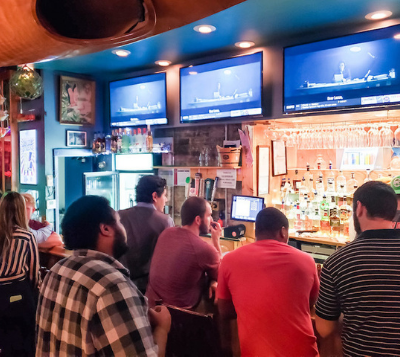 Self-pour beverage technology only requires 2 touchpoints:
Checking in (age verification and receiving PourMyBeer card)
Checking out (certain POS systems)
Watch the video below to see how easy the check-in/check-out process is!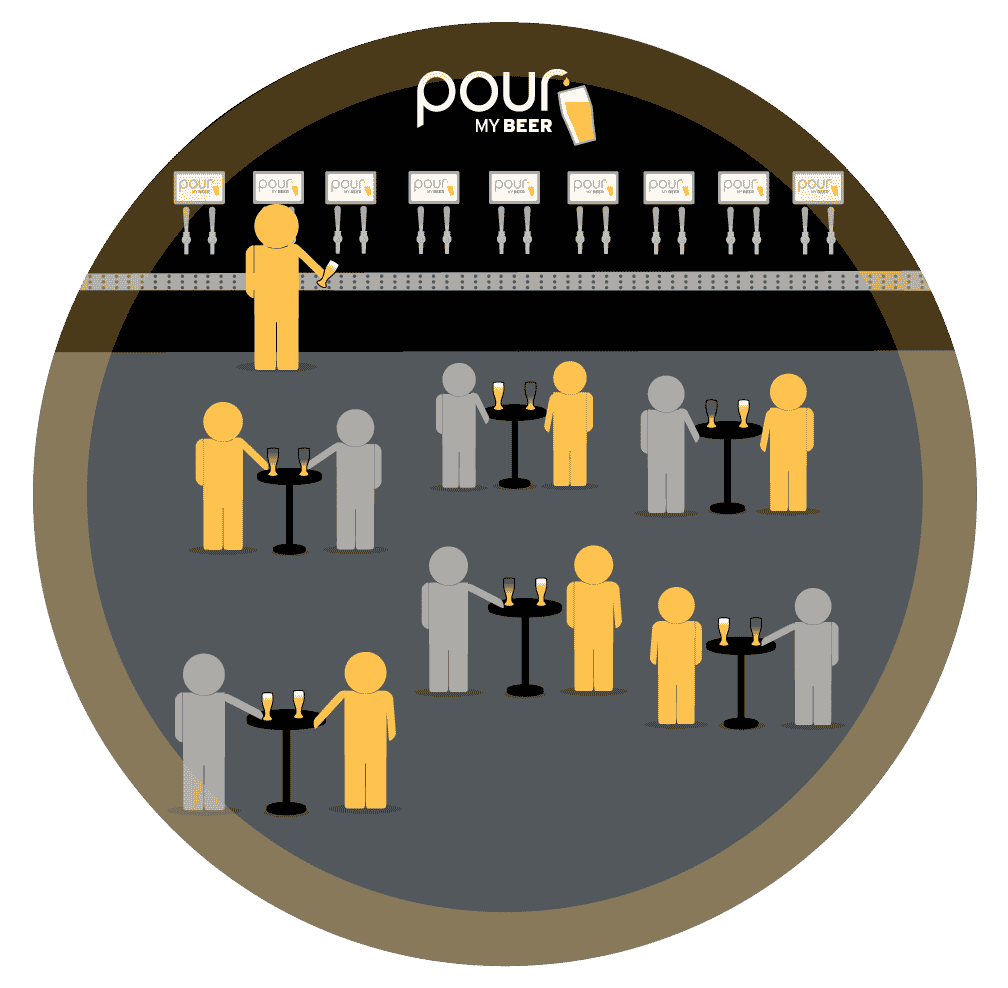 5. Optimize Space of Your Establishment
Self-pour setups are very space-efficient and often integrate into walls, meaning they fit into a variety of venue types! Whether you have an entertainment venue, pizzeria, grocery store, or another venue type, our self-pour technology can be customized to fit into your space! With easy integration into a wall, self-pour saves you space, unlike a bulky traditional bar.
If a fixed wall doesn't fit your space, we can accommodate your needs! Thanks to our partners at Micro Matic, we have created our new self-pour stations that are the perfect addition to an empty area in your establishment and a great way to create an additional stream of revenue. It can also be a great addition to an existing integrated beverage wall, as it helps to broaden the variety of beverages offered to your customers and give them even more power to choose. This unit can be wheeled into any event space and offer guests the experience of being their own bartender.
Malcolm Yards' Experience With
Self-pour
Malcolm Yards in Minneapolis, MN, is taking advantage of the benefits self-pour brings. Malcolm Yards is home to a 32-tap self-pour beverage wall and a 48-tap traditional bar. When comparing the total revenue from their self-pour taps to their bar, they found some astonishing numbers.
In this case study, you will learn which setup (traditional or self-pour) brings in most of their total alcohol revenue, where most of their pours come from, and how much staff is needed to operate each. We don't want to spoil any more, so fill out the form below to read the full case study!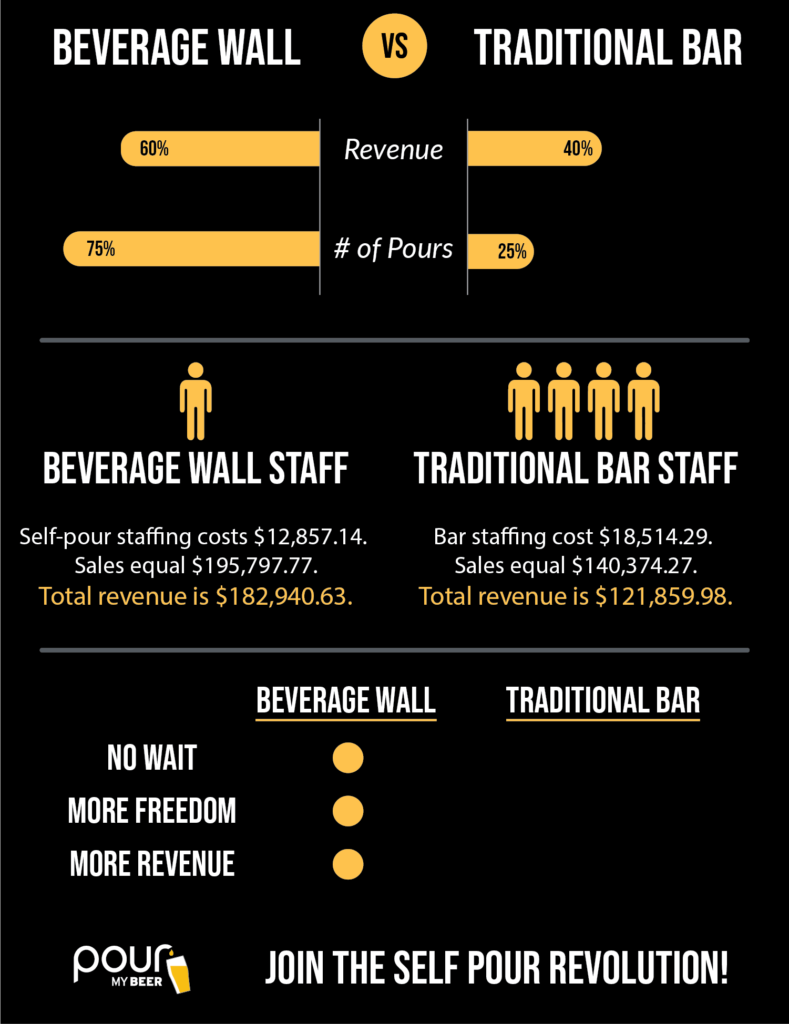 To access the case study, fill out the form below!
How We can help with the staffing crisis
While automation services are not a new concept in the food industry, many bars and restaurants have yet to invest in the technology. But as employers look for new ways to meet rising demands with fewer staff members, more and more are considering the many benefits an automated solution like PourMyBeer can provide.
How Staffing Shortages Have Impacted Restaurants and Bars
The COVID-19 pandemic dramatically changed many aspects of life, with restaurants and bars seeing the most significant effects.
Establishment Staffing Shortages: Statistics, Problems, and Solutions
While the demand for food service has never been higher, the rate of employees leaving restaurant jobs grew from 5.2% to 6.0% from February 2021 to February 2022. Nearly four out of five restaurants are facing severe staff shortages due to health concerns or staff finding employment elsewhere. That means employers need to find creative ways to maintain the same level of service customers are used to.
Self-serve technology is a natural solution for the restaurant industry. It can help promote social distancing and allows customers to serve themselves and even pay without calling for your staff's attention.
How Automation Can Help Improve Employee Retention at Your Restaurant
Since the benefits of automation are clear from a customer's perspective, some restaurant owners don't even think about how helpful it can be for employee retention. Your restaurant staff needs training and reinforcement to work effectively. An investment in new technology will show employees that you value their work and want to support them.
When you automate simple but time-consuming tasks in the workplace, you give employees more time and flexibility to focus on other responsibilities. Automation also makes it easier for everyone to know which tasks are already taken care of. That leads to smoother operation and less pressure on employees, which means higher morale and better retention.
How Automation Can Reduce Employee Turnover at Bars
The same idea of streamlining simple and repetitive jobs applies to bars. Taking even one task off of your employees' plates will demonstrate your appreciation for them and help to reduce stress. Your bar staff will be able to dedicate their time and focus to creating craft cocktails, which is more engaging than pouring beer. When your employees are in good spirits, they'll be more likely to stay and keep serving them.
Automation is changing the way bars and restaurants set their employees up to succeed. With PourMyBeer, you can serve more customers while freeing up your staff to focus on other tasks. To learn more about how PourMyBeer can reduce employee turnover while increasing sales, get in touch with our team today!