Increase Sustainability in Your Restaurant
There are many quick and easy ways to make your restaurant more green and ensure that its natural resources last for as long as possible. In the restaurant industry, going green means pursuing environmentally friendly practices that help decrease its footprint on Earth. You can achieve this goal by cutting down on energy usage, using less disposable products, and minimizing food and drink waste.
Eco-friendly practices are not only more beneficial for the environment, but they can also save your business hundreds or thousands of dollars each year. More than that, consumers love to contribute to more environmentally-friendly businesses.
One great way to make your restaurant eco-friendly is to reduce the wastage of glass bottles. With drinks like beer and wine, it's easy to go through hundreds of bottles regularly, which contributes to a wastage problem. Switching to self-pour is a great way to cut down on this kind of glass waste.
How Self-Pour Reduces Waste
Self-pour is guaranteed to make your restaurant more green not only by nearly eliminating the need for glass bottles but also by reducing alcohol waste. According to Modern Restaurant Management, wastage and theft account for $10 billion in losses annually for bars in the United States. Your keg yield will be closer to 100% with self-pour because the system is designed to charge for every ounce poured. While overpouring can be intentional or unintentional, the resulting waste is the same. That's where self-pour comes in.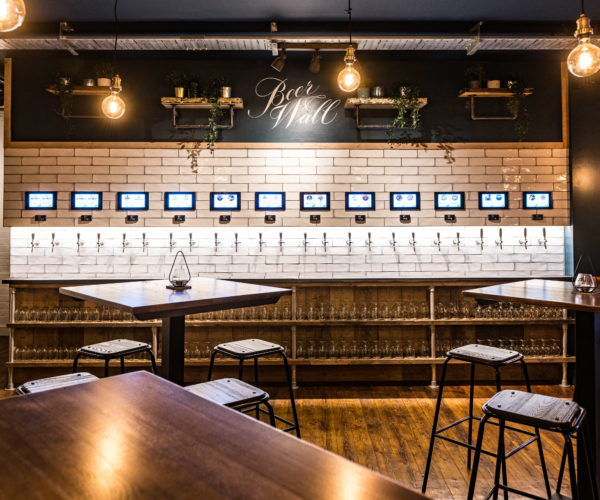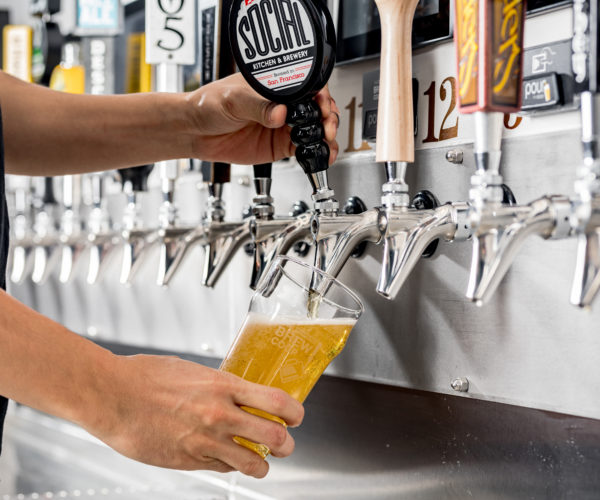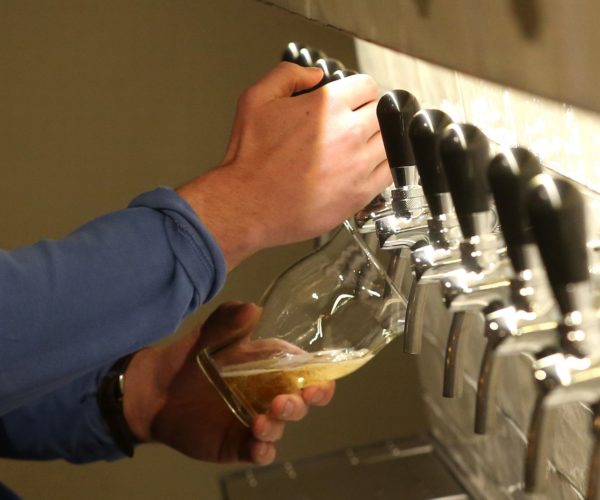 Lessen the chance of overpours: Even the most experienced bartenders can overpour on occasion. Without precise measurement, servers rely entirely on their skill to pour correctly. However, even years of experience do not eliminate 100% of human error. Self-pour does.
Eliminate incorrect orders:

Occasionally, customers may order the wrong beer and request a new one. On the other hand, bartenders can

pour

the wrong beer, use the wrong glass, or mishear the customer. It happens. Human error is eliminated with self-pour because customers have total control.

Decrease staff comps and giveaways: Sometimes, bartenders decide to give away free beer to earn more tips. Although this tactic may work for them, it is not beneficial for the business owner.
Make it impossible to overpour: With self-serve systems, the customer pays for each drop they pour.
Ensure customers pay for samples: Customers pay for their samples with self-pour because the system charges for every drop poured.
Monitor staff pours:

Self-pour systems reduce waste by ensuring that staff is held responsible for their pours. Because all the pours are accounted for automatically, there's no chance of staff comping beers.

Cut down on foam: Excessive foam occurs with improper temperature control. Self-serve systems are designed to yield proper dispense equipment and temperature, thus reducing waste by excessive foam.
How to Reduce Everyday Waste in Your Bar or Restaurant
Today, more consumers believe organic and eco-friendly combined is better than eco-friendly or organic alone. Naturally, serving organic products in an eco-friendly environment is sure to draw in more customers. According to a 2014 Purdue University study published in the Journal of Hospitality and Tourism Research, well over half of consumers are willing to spend more if a company uses environmentally friendly practices.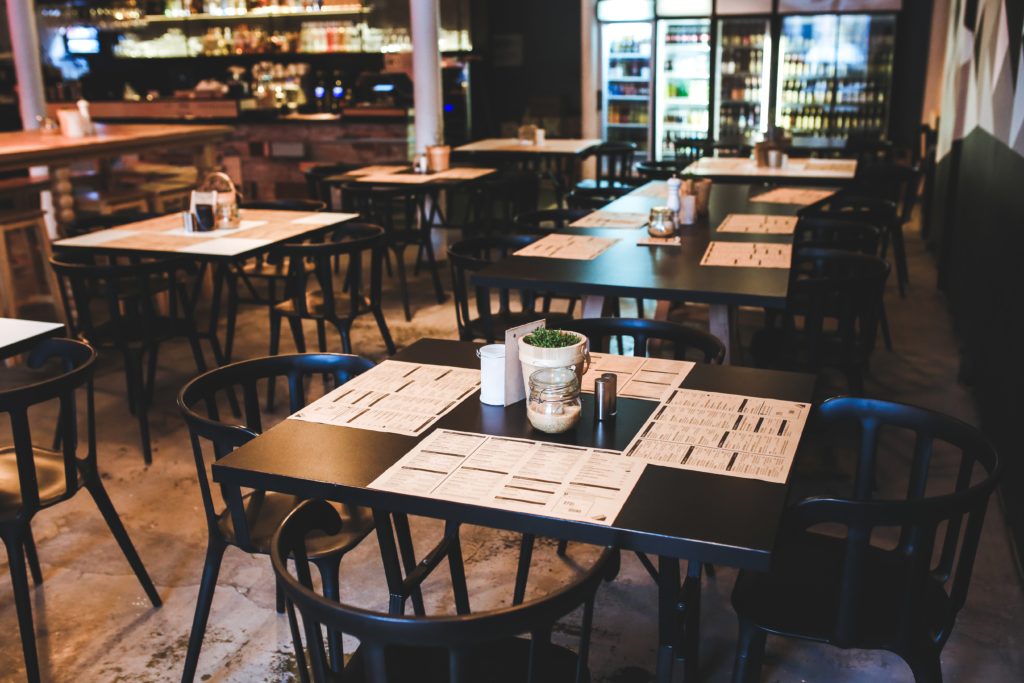 Additionally, an internet study of 115 participants established that green practices in restaurants were a critical determining factor in whether or not an individual returned. The participants in this study fell within the family/casual dining segment. They considered a restaurant "green" based on conservation practices, restaurant operation routines, organic options, and carbon footprint reduction.
Here are a few ways you can reduce waste and make your facility greener:
Use kegged wine rather than bottles:

Using bottled wine can lead to more waste in your restaurant. When you open wine bottles, they can oxidize in as little as three days, and the remaining product has to be thrown away as it cannot be served. Also, the process of packaging wine in bottles produces a surplus of cork and glass waste and excess pollution associated with transportation and delivery.

Use washable napkins rather than paper napkins: Cloth napkins can be washed and reused.

Once they are no longer nice enough to be used for guests, repurpose them for cleaning cloths and other uses.

Get the most use out of your dishwasher: Train your staff to do a quick prewash of dishes to remove food and grime. This helps the dishwasher more effectively clean the dishes. Dishware should also be stacked in the dishwasher so that there are no extra spaces. Remember to change the water regularly in the dishwasher as well and ensure its filters are clean. Ensuring your dishwasher is operating at its most efficient can help conserve energy and water use.
Eliminate excess ordering with a purchasing cycle: The purchasing cycle is the process by which you order, obtain, and purchase the goods and services your restaurant or bar needs. To reduce waste, look for trustworthy operations that are not afraid of owning the entire inventory process. You can also invest in inventory management software to make every bit of the process easier.
Ensure that your staff is well-trained with proper recycling practices.

Hold training sessions to educate staff on what gets recycled and how to dispose of various items. Remember the 3 R's: reduce, reuse, and recycle. Keep the 3 R's in mind when disposing of products because it's a great way to reduce waste and your carbon footprint.

Utilize a digital menu rather than a printed one: While printed menus might become stained or damaged over time and have to be replaced or thrown away, digital menus are reusable for the long term.
Regulate A/C and heat levels in your bar or restaurant: Try to keep all windows and doors shut — this will prevent too much cold or heat from escaping your restaurant or bar.
Use energy-efficient lights: Replacing incandescent light bulbs with LED bulbs can make a world of difference in cutting energy costs in your restaurant.
Install a hand drying machine rather than having staff and customers use paper towels: Hand dryers create significantly less waste than paper towels and cost less. Hand dryers cost between .02 cents and .18 cents in electricity per day, while paper towels usually cost approximately one cent per sheet.
Cut out the use of plastic straws (or make them optional):

More than eight million tons of plastic enter the oceans every year. Eliminating plastic straws or only offering them to customers who request them is a way restaurants are reducing their use of plastic goods. Recently, many establishments are using paper products over plastic ones, as they are biodegradable.

Use dishware instead of relying on plastic cups (when applicable):

You can ask customers if they'd like their beverages to go or if they are planning on dining in. Automatically assuming they're ordering to go and pouring their drinks in a one-time plastic cup to go creates more waste than necessary.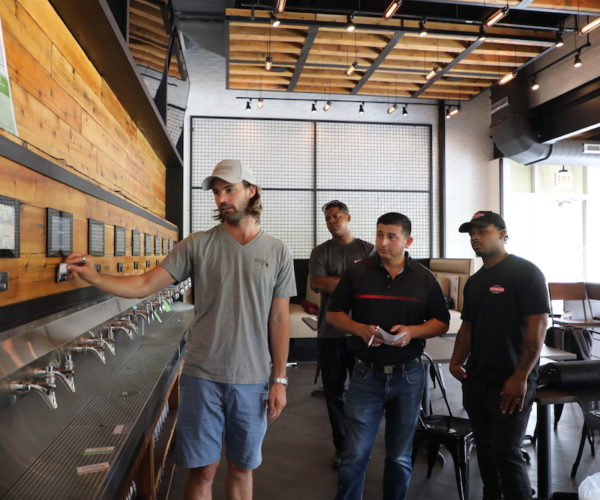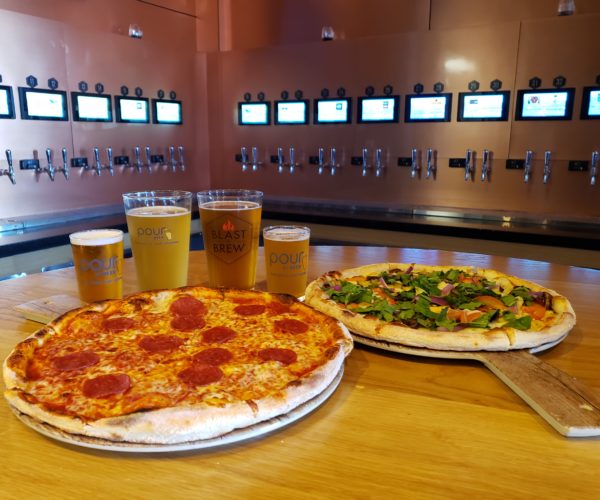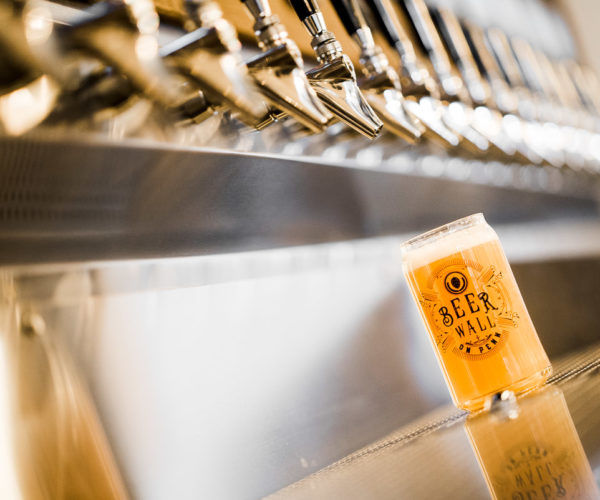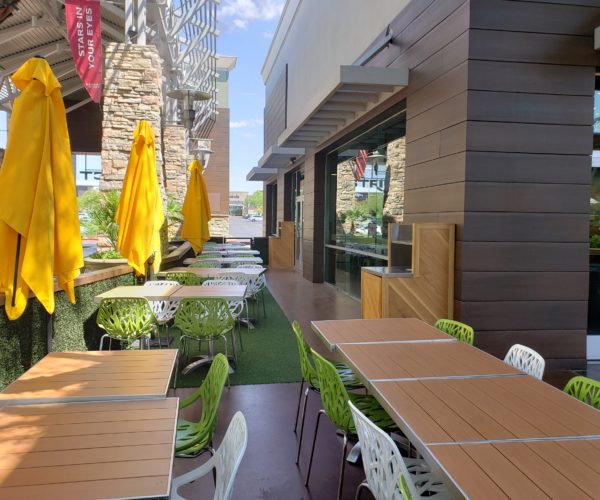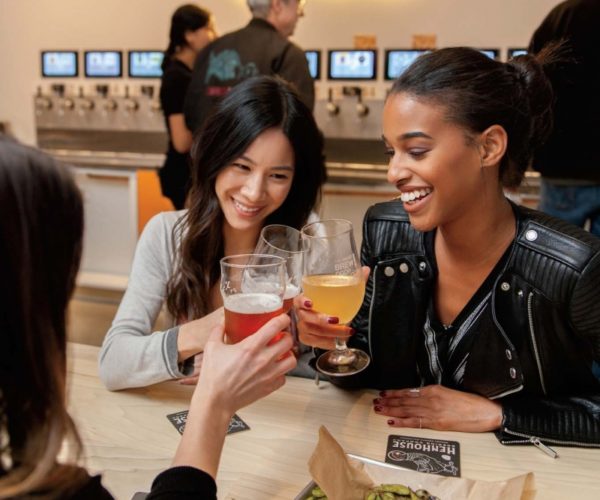 Make Your Restaurant More Eco-Friendly With Our Self-Pour Solutions Today
If you have any questions about our self-pour beer dispensing system, fill out our contact form today, or request a quote to find out how our eco-friendly self-pour system can impact your business.