Webinar – How to Execute Different Drinks on Tap
Our name is PourMyBeer, but you can pour so much more from self-pour taps! We like to say… if you can keg it, we can pour it. Many self-pour operators have cocktails, wine, kombucha, sake, soda, and even olive oil on their self-pour taps.
During this 60-minute webinar, we spoke with two self-pour operators about their unique self-pour drinks and how they've successfully executed them. Each operator shares their experiences with serving cocktails, wine, and other drinks on tap, and what drinks have become their best-sellers. They provide helpful tips and tricks that you can implement when offering different drinks on tap in your establishment. You can access the recording of this webinar by clicking the button below.
During This Webinar, You'll Learn How to Execute...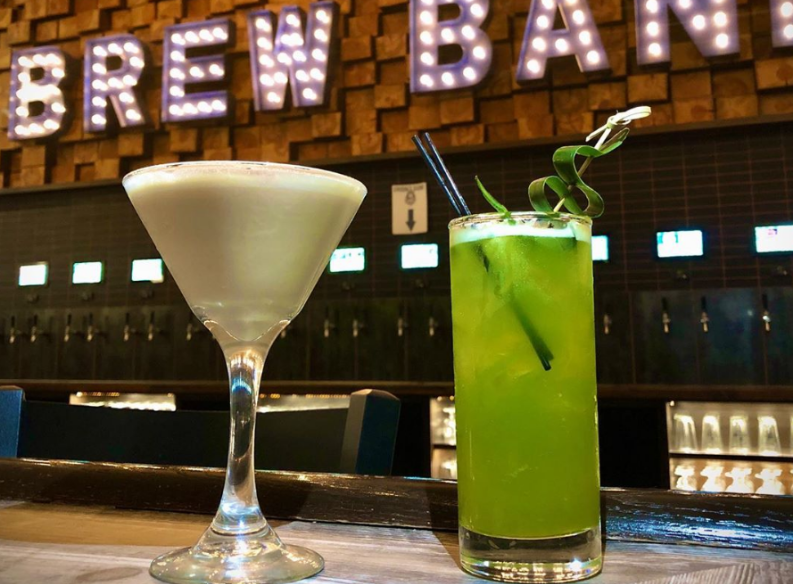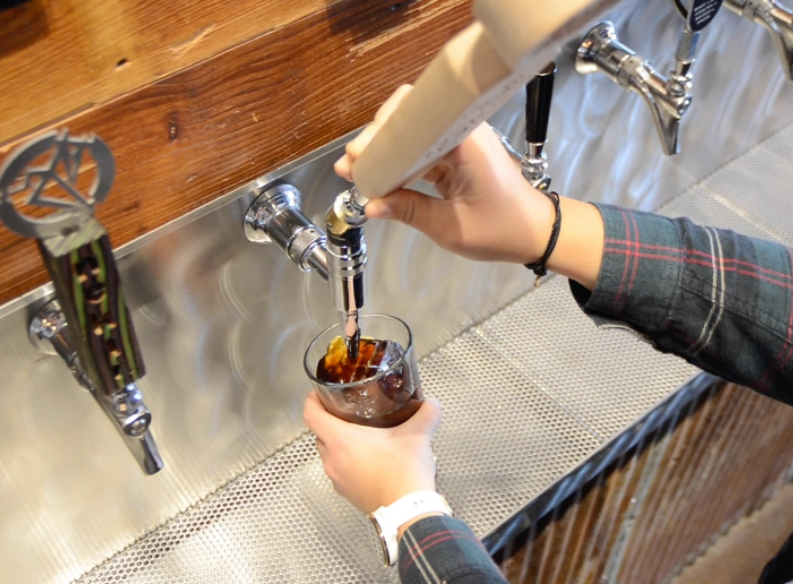 Kombucha, Cold Brew, Etc.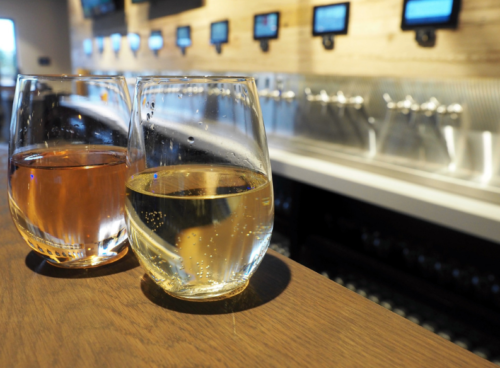 Learn about the speakers and their locations below!
Jim Operates multiple venues in CO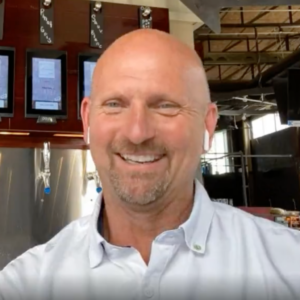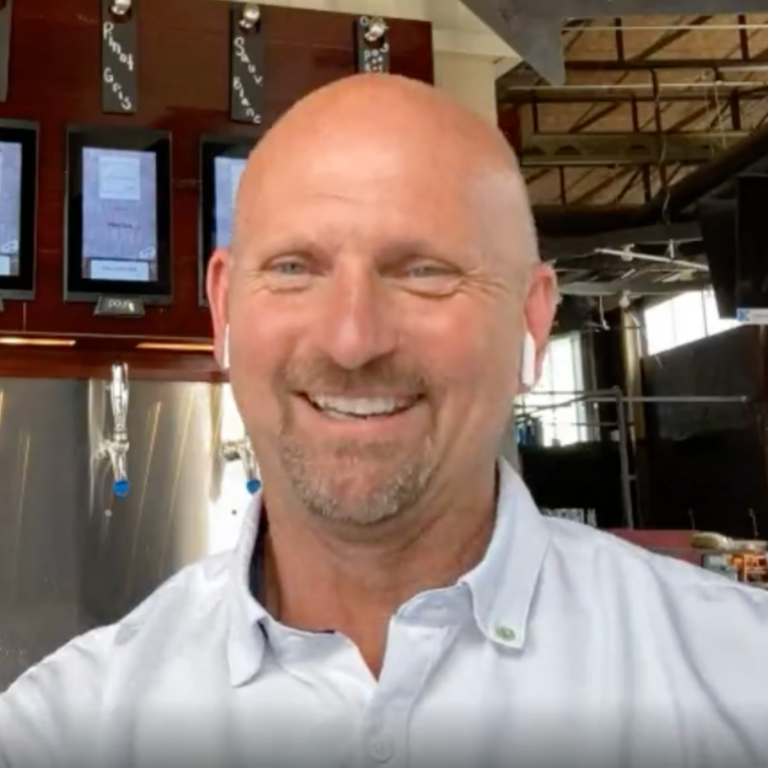 "I have been in the Food & Beverage industry for 25 years (which may be an understatement). I've done everything in the industry from the ground up – I've washed dishes, served, bartended, basically, anything you can think of. I used to work for Rock Bottom Group years ago when it was the 75th busiest bar in the country. Fun fact: we sold more beer there than any other bar in the country. From there, I went on to work with several other ventures and helped set up operations, style venues, and set up concepts, including a couple of performing arts complexes and fine dining operations in Colorado. Then, I came to Stanley Beer Hall to help change over the style of service due to the difficulties they were having with their traditional dispense method. Stanley Beer Hall now has a self-pour beverage wall, one inside and one outside. From our self-pour taps, we serve a variety of craft beers, wines, ciders, kombuchas, seltzers, and cocktails."
Besides being the Director of Operations at Stanley Beer Hall, which sold over $250,000 worth of margaritas from one tap in 2019, Jim also helps run other businesses utilizing kegged cocktails and other beverages. He helps Broadway Market, Hyatt Meinzer Theater, Golden Mills, and other venues in Colorado.
Restaurant/Beer Hall – 51 Taps
Spend an hour at sunset on the patio, and you will learn all you need to know about Stanley Beer Hall. Friends and families enjoy the views of the sun disappearing behind the Rockies' snow-covered peaks while dining on a wide variety of southwestern-influenced, brewery-style cuisine. The Beer Hall won Denver's "Burger Battle" in 2019, a competition between about 50 restauranteurs for the most creatively delicious burger. And to top it all off, its 37 PourMyBeer self-pour taps make sure to give customers an extra reason to come back. They offer everything from beers and ciders all the way to prosecco, margaritas, or even local bourbon! The restaurant is family-friendly with a self-pour soda station for children, ensuring that those below 21 can have fun as well!
Matt Operates multiple venues in IL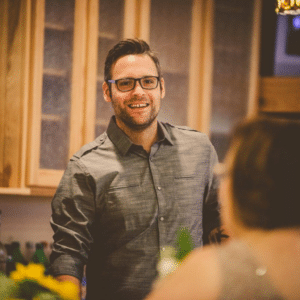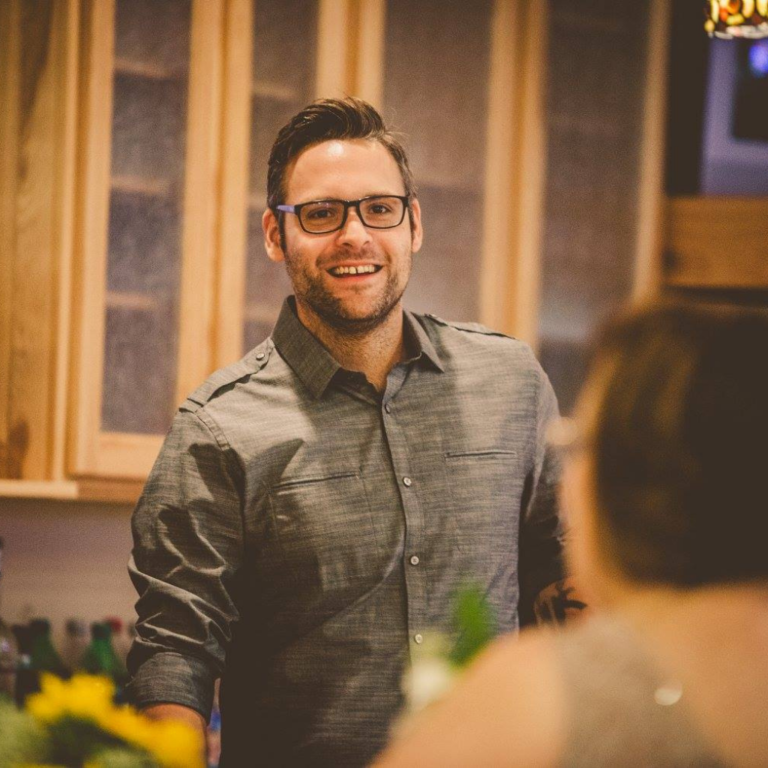 Mixologist for several venues in Chicago including Tapster
"Born and raised in Chicago, as a youth I loved writing, playing music, and the greatest sports franchise of all time, The Chicago Bears. Coming from an Italian household, I also grew up with a passion for good food and good wine and was taught early on how to perfectly steam mussels and clams for seafood pasta and the proper way to make a Sunday dinner red sauce. My initial interest in cooking and being in a kitchen eventually turned from taking the same concepts of blending flavors in a pot or a pan to doing it in a shaker or glass. I turned to bartending in 2008 when the recession hit and my newly achieved degree in Journalism became essentially useless, and I never turned back. I have worked at various bars in Chicago from swanky cocktail lounges to sticky dive bars, craft breweries, and everything in between. I used the same techniques learned behind the bar to develop and manage the largest draft cocktail program in the city (possibly the country) at Tapster, and currently work as the beverage director and bar manager for a 250 person event space and venue that focuses on an elevated bar experience featuring draft wine, beer, and cocktails. Go Bears."
Matt works at several successful bars and restaurants throughout Illinois, which utilize both self-pour beverage technology and traditional dispense methods. These locations are pursuing the rising trend of cocktails on taps as that significantly increases their serving efficiency.
2 Locations of Tapster, IL
Taproom/Bar – 68 Taps (Wicker Park); 39 Taps (Lincoln Park)
Tapster, the first self-serve bar in Chicago, offers a unique experience. With 68 self-pour taps with local craft beer, kombucha, craft soda, cold brew, and fresh juice, there is truly something for everyone. Tapster also has the largest selection of self-pour cocktails in the U.S. If you're looking for a fun environment to hang out with friends and sample drinks, this is the spot for you. They also have another location close by in Lincoln Park and a third in Seattle, WA. Check out this video to see more of their Chicago locations!
Spread the word about this webinar with others in your network so they can sign up as well!
If you missed our last webinars and want to check them out, click below to go to the webinar series center! If you have any questions, do not hesitate to contact us!
We look forward to having you join us for this webinar! If you have any questions, don't hesitate to contact us at cheers@pourmybeer.com.