Despite what you may have heard, self-pour technology is a great way to enhance the customer experience. When comparing self-pour technology to a traditional bar, you and your guests will see several benefits. Guests love that they can pour their favorite beverages themselves, and they get hooked on the fun experience self-pour brings!
And this automated solution is a no-brainer for operators. Your establishment will see increased profits, higher efficiency, and reduced product waste. What more could you want? A personalized experience that gives customers complete control and less room for error? Self-pour does that too!
A process that used to take 10 minutes now takes under 30 seconds. Self-pour beverage walls have made operations much more efficient, and guests can drink at their own pace. There's no need to wait for a bartender, meaning patrons can drink more in a shorter period, which leads to increased profits for your business. Not to mention, customers have the opportunity to try different drinks by the ounce before committing to a full glass. You will see fewer wasted products, and your bartender won't have to keep handing out free samples to make guests happy. Now guests can pour those samples themselves and pay for every drop!
Each customer is unique and wants different things during their time at your establishment. Maybe they want to have a few drinks before placing their order or order food before they begin drinking. Self-pour allows guests to do whatever they want, whenever they want when it comes to drinking. Put the control in the hands of the customer, and there is less opportunity for error. No matter how great your staff is, occasional mess-ups and misunderstandings can cost your establishment unnecessary losses. It can be hard to hear customers, or customers may not be clear about what they want at a traditional bar. Leaving the pouring in their hands provides no room for mistakes.
We're here to crush those myths and common misconceptions about self-serve beverage walls and show you why you need to join the self-pour revolution!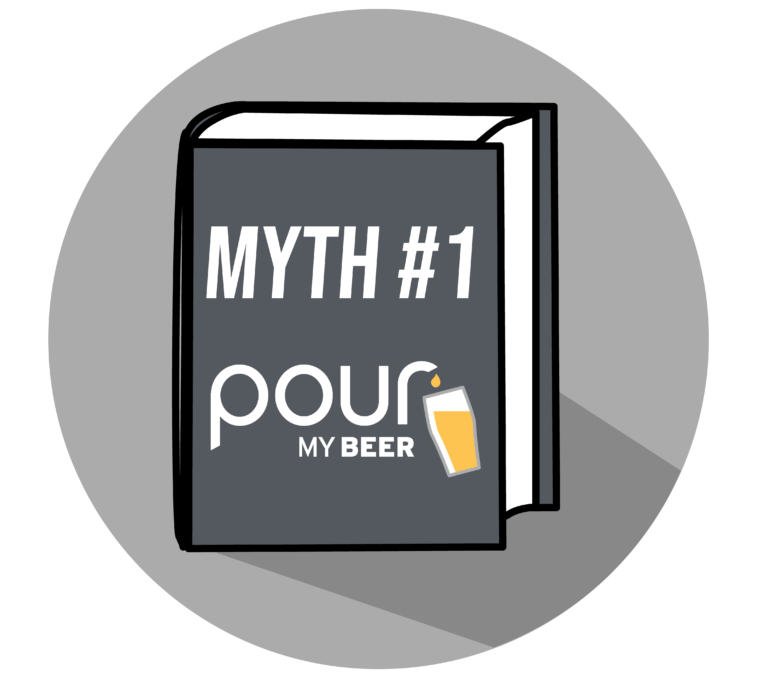 Self-Serve Puts Bartenders Out of Jobs
While it is true that self-pour eliminates redundant tasks like bartenders pouring beers and waiters bringing drinks to the tables, staff members are still needed. Staff members need to check IDs, reauthorize PourMyBeer drinking cards, and explain to self-pour first-timers how the technology works.
We recommend having a staff member at the beverage wall to answer any questions and assist in the process, too.
Although you need less staff to run a self-pour establishment than at a traditional bar, we have found from our customers' data that you still need about 50-70% of your staff. Find your sweet spot to ensure operations run smoothly and that your establishment is clean and safe, so your guests feel welcome and comfortable coming back. If you do not want to lessen your force, repurpose employees to work on other aspects of operations. Servers can focus on providing excellent customer service, and bartenders can focus on making cocktails and rotating beers.
Self-pour technology makes it easier to manage all the beers, add things to the system, and keep operations running smoothly. Below, Blast & Brews' bartender, Jake, explains why he loves having our technology in their establishment.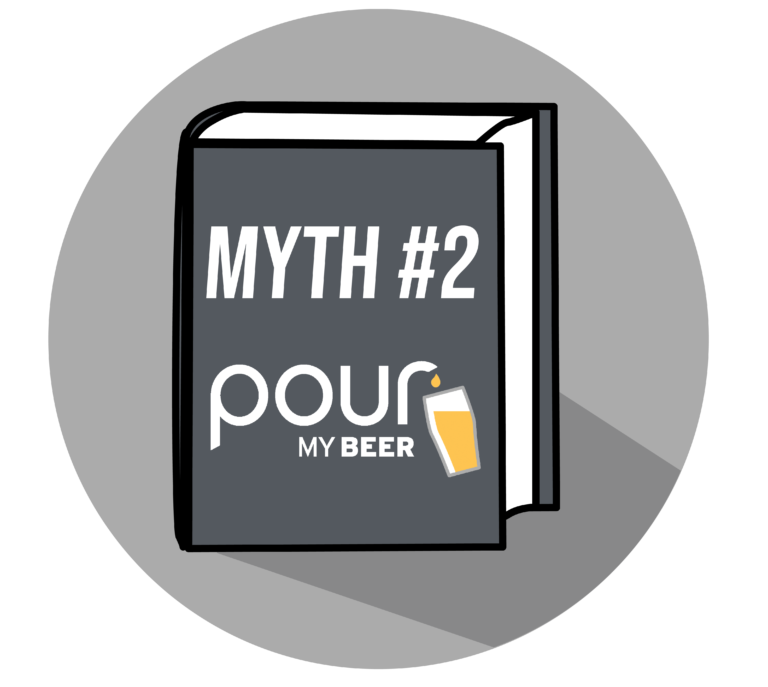 Self-Serve Walls Create Complete Anarchy
While self-pour technology empowers customers to take charge of their drinking experience, it has clear limitations. Staff members must check the guests' age to authorize the RFID card that allows them to start pouring, and they must reauthorize the card after hitting the two-drink limit. The default setting for wine is 5-7 ounces and 10-16 ounces for beer (depending on the ABV).
When the customers reach the point of hitting the legal limit, a message will pop up on the screen from which they are trying to serve themselves. They will need a staff member to reactivate their RFID card or wristband. Reauthorizing the card is a simple task for staff that takes only two clicks, but ultimately, it's up to the staff member, so your establishment has complete control over how much a patron drinks.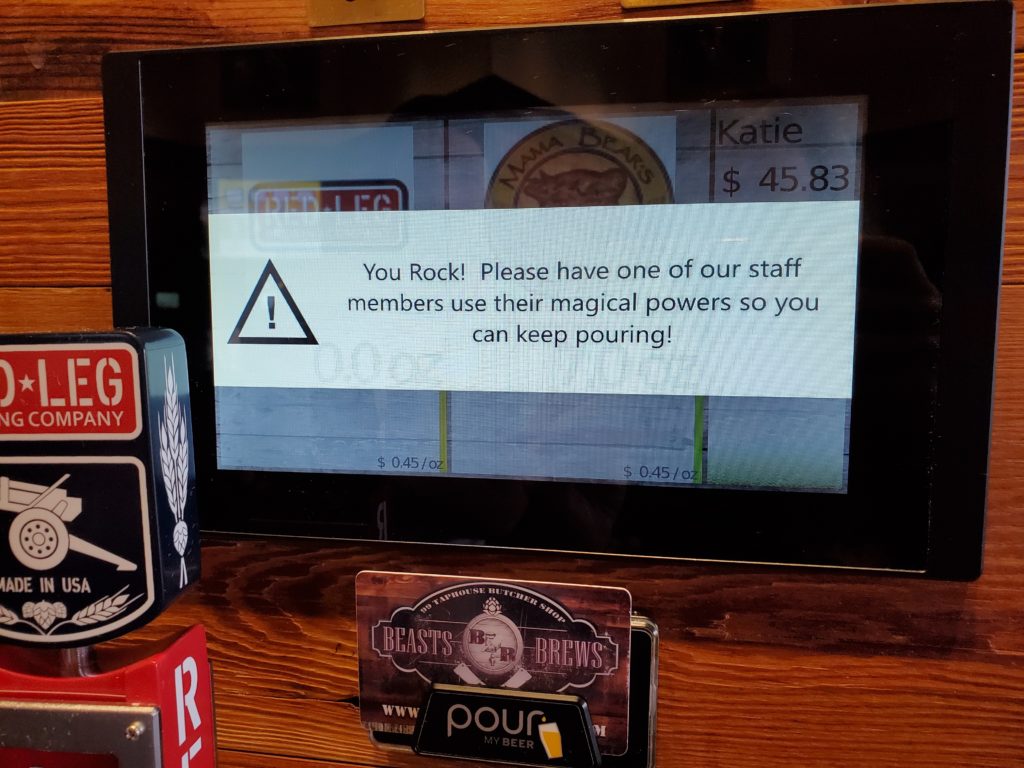 Self-serve does the opposite of creating complete anarchy on the server's end. The servers no longer have to run around chaotically while trying to grab drinks and food for several tables. Now they only have to focus on the food aspect and providing memorable customer service.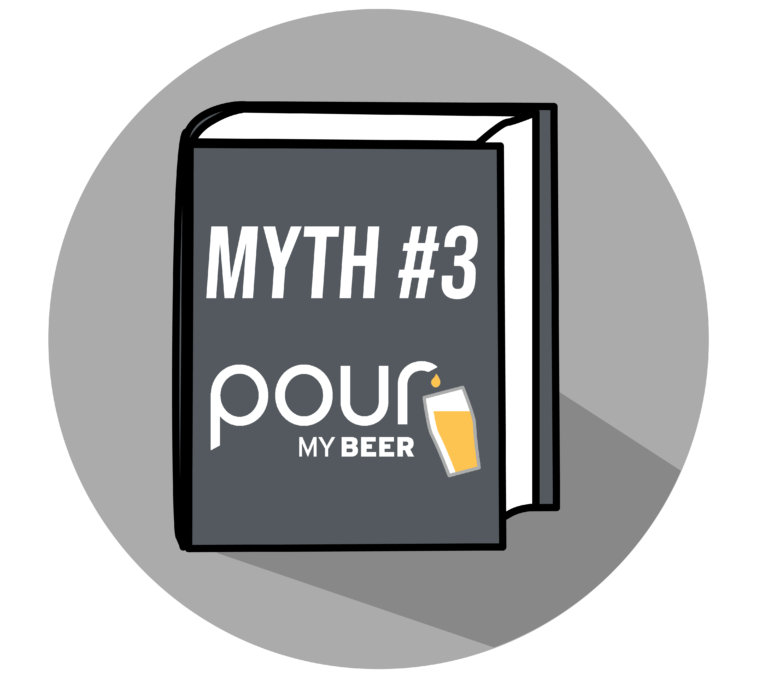 It is Easy for Guests to Pour Drinks That They Do Not Like
With self-serve beverage walls, there is less room for error. No waste. No free samples. Guests pour whatever quantity they want, meaning they only spend a few cents on each pour and can try a variety of drinks. After tasting and sampling beverages, guests can pour a full glass of only those they love, unlike at a traditional bar where they would get stuck paying a high price for a glass of something they might not like.
Think about a brewery that always hands out samples. Now think about the number of flights that breweries have to pour every day and the amount of time it takes. With self-pour, your establishment will never have to give out another free sip again, and customers can pour their flights, saving your establishment time and money.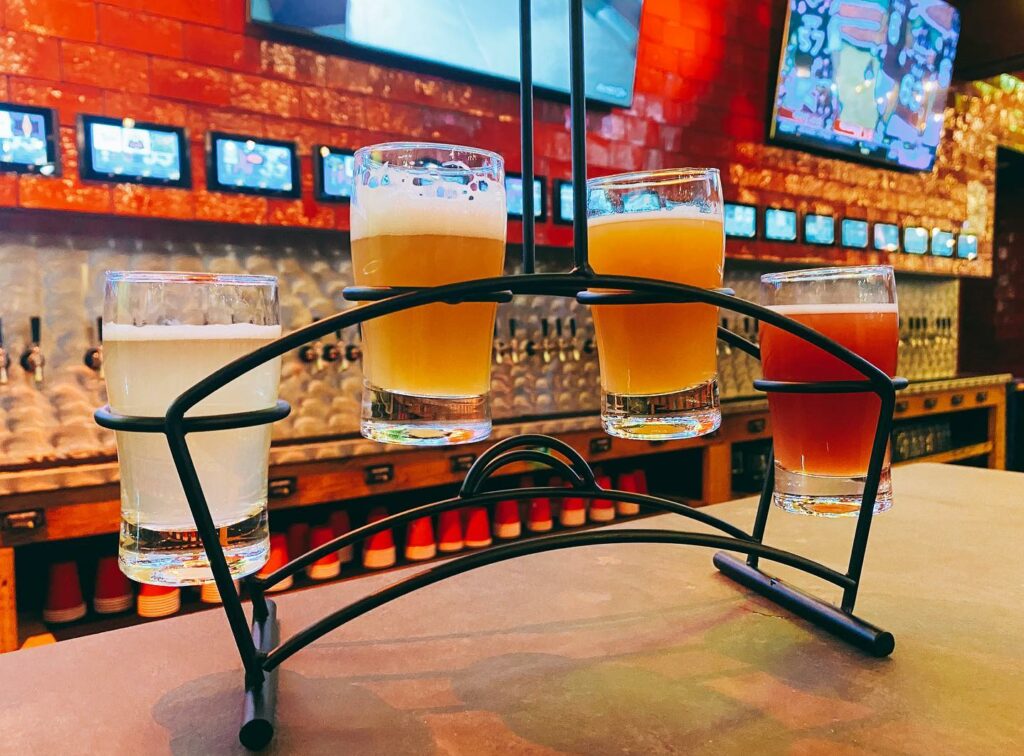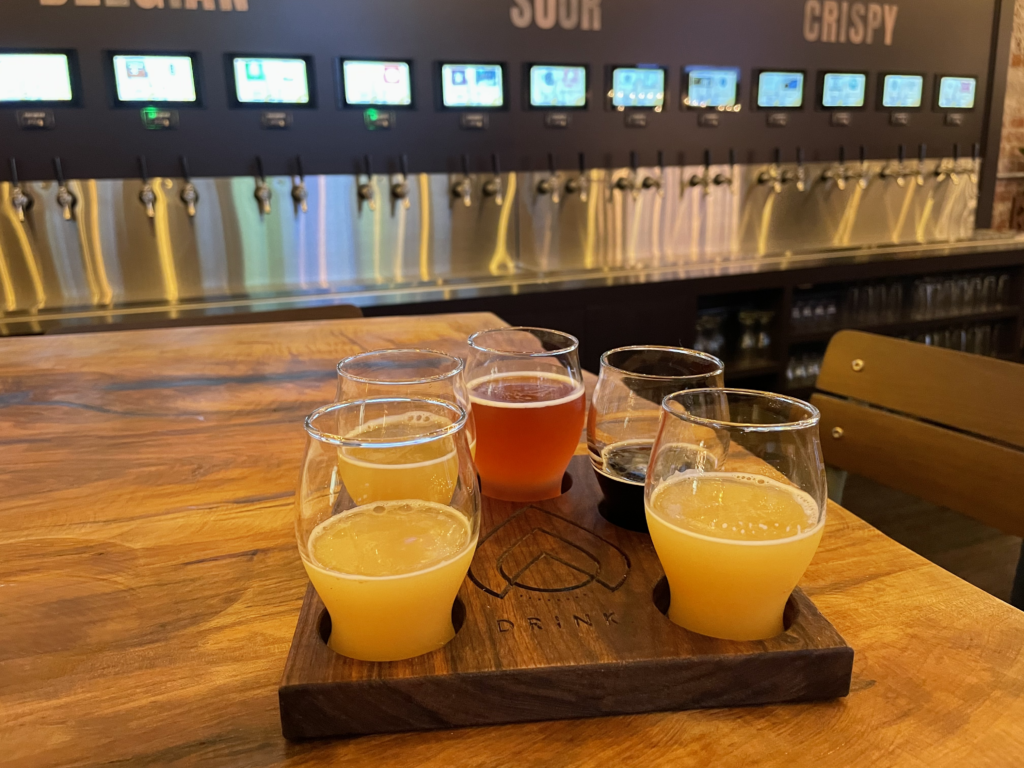 The same thing goes with restaurants. People are hesitant to try different types of wines or cocktails because they fear that they will not like it and it will go to waste. Take away this element of fear by letting customers taste test and pick the perfect one.
Every establishment will find that their customers prefer the opportunity to sample before ordering a full glass. Whether it be a bar, restaurant, brewery, entertainment venue, etc., consumers are more risk-averse and tend to stick to the drinks they know without an incentive to do otherwise.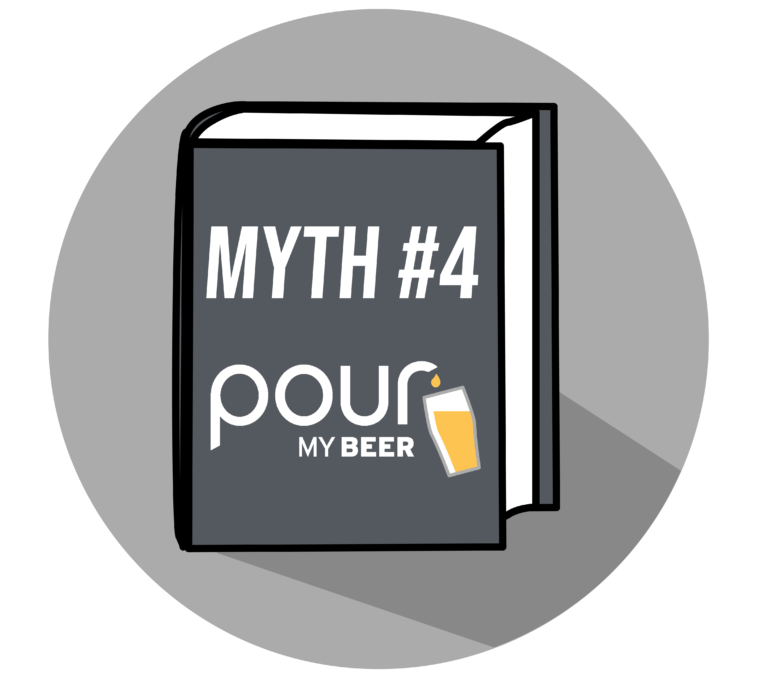 Self-Serve is Difficult to Use
Self-pour technology is very easy to use even for the first-timers that do not consider themselves very tech-savvy.
It is as easy as 4 simple steps:
Check-In: Guests must present an ID to verify they are of age and provide a credit card to get their PourMyBeer card. This RFID card enables the guests to drink from the beverage wall.
Insert Card: Once you find a drink you want to try, place the PourMyBeer card into the RFID card slot. This will enable you to start pouring.
Begin Pouring:

Pull the handle towards you to start pouring as much or as little as you please. See the ounces poured and how much you are spending in real-time!

Start Drinking: Remove your card from the slot and sample your delicious beverage. Then repeat!
Not only is it a quick four steps to enjoy a nice beverage, but there are often self-pour wall ambassadors at the wall to assist anyone when needed. There should always be an employee monitoring the space to help if someone is nervous about using the technology for the first time. It can be intimidating to some, but having employees equipped with the proper script to explain the wall and appropriate signage will answer all your guest's questions.
Watch how simple the process is. Customers go from door to pour in under 30 seconds!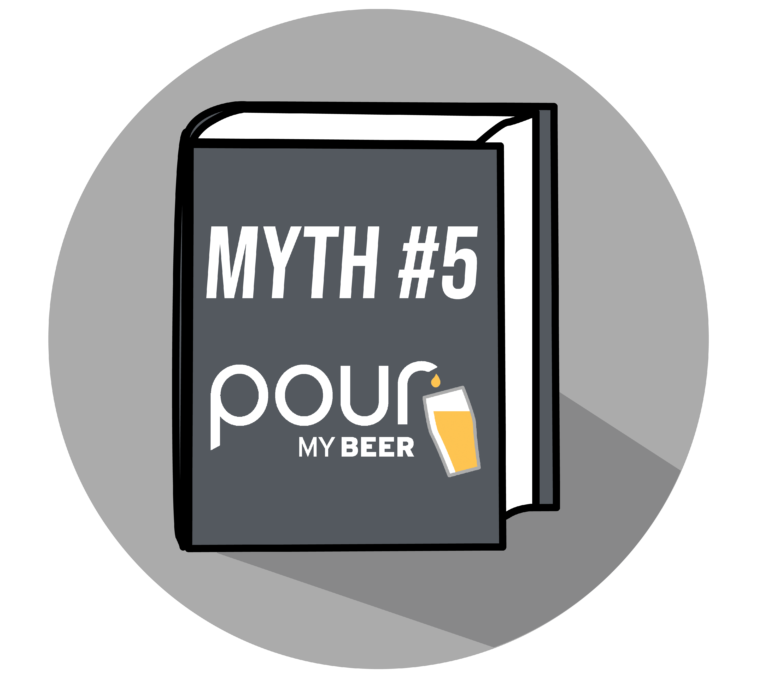 Self-Serve Walls are as Efficient as a Good Bartender
Not even the best bartender in the world can serve the same number of guests in the same amount of time a self-pour beverage wall can. A huge point of self-serve is to increase efficiency and maximize customer flow.
Self-serve beverage walls allow several guests to pour simultaneously and get a drink whenever they please. They will no longer have to wait in long lines or push through a crowded bar to get a drink, reducing their wait time to almost nothing. Even if your bartender is fast, the wait time to get their attention in itself decreases your operational efficiency.
Self-pour beverage walls also eliminate the need for bartenders and waiters to run back and forth grabbing glasses, wine, and liquor bottles, mixing spoons, and all the necessary materials to craft and pour a beverage. As a result, you will notice higher efficiency.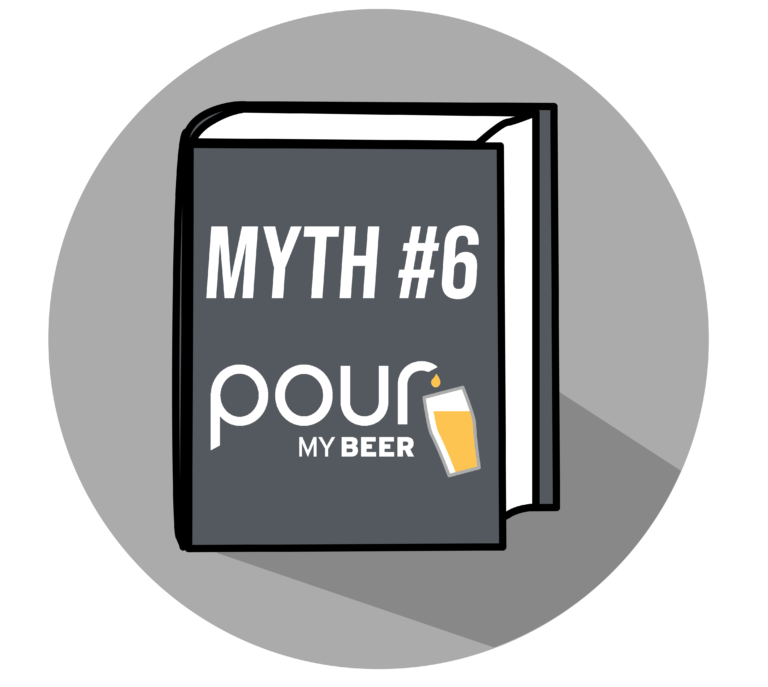 Self-Serve Taps Only Pour Beer
Self-serve technology gives the customer as many options as a traditional bar – if not more! Self-pour technology is liquid agnostic, meaning, if it's a liquid, we can pour it! From classics like beer and wine to more unique cocktails, sodas, and kombuchas, even olive oil and soy sauce, self-serve does it all.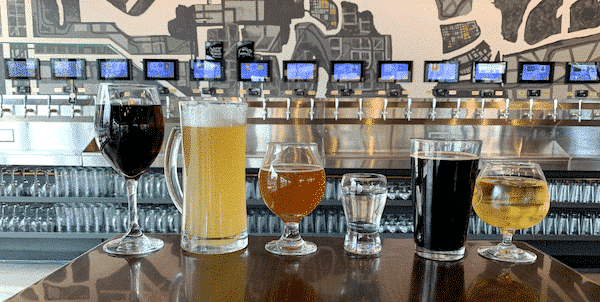 Customers love the versatility that comes when pouring from a self-pour beverage wall. With this versatility comes a larger market of customers who will enjoy the drinking experience at your establishment.
Self-serve is so customizable that it can fit into any unique establishment! It is for much more than just your typical bar or restaurant. We have our self-pour technology at entertainment venues, grocery stores, military bases, and more! Check out the endless venue types that benefit from self-serve technology here.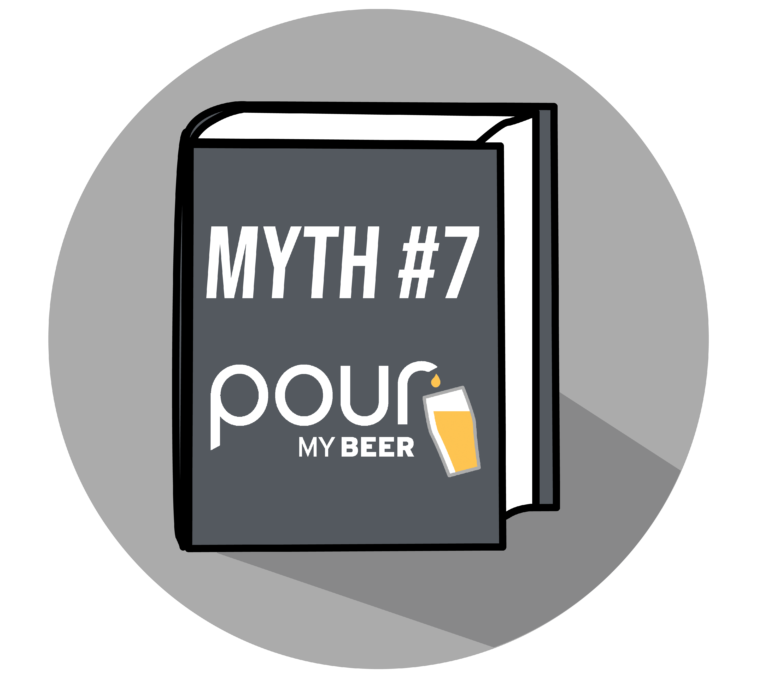 Self-Serve is Just Another Machine Without Any Human Aspect to it
Self-pour creates a more personal experience. People tend to walk around and read about the drinks on tap. While they do so, they have an opportunity to chat with others and make new friends. They can bond over their favorites or look to others for opinions. It allows guests to socialize and interact with more people than those sitting at their table. If it is a community bar or restaurant, they can even make new friends in their neighborhood. Many operators mention how self-pour brings everyone together. By the end of their stay, they swap tables and enjoy the evening with their new friends.
As for server and guest interactions, there is often an ambassador at the wall to assist guests when needed, and there is human interaction when checking in the customers. At most of our PourMyBeer locations, a server still takes food orders and interacts with tables throughout different aspects of the operation.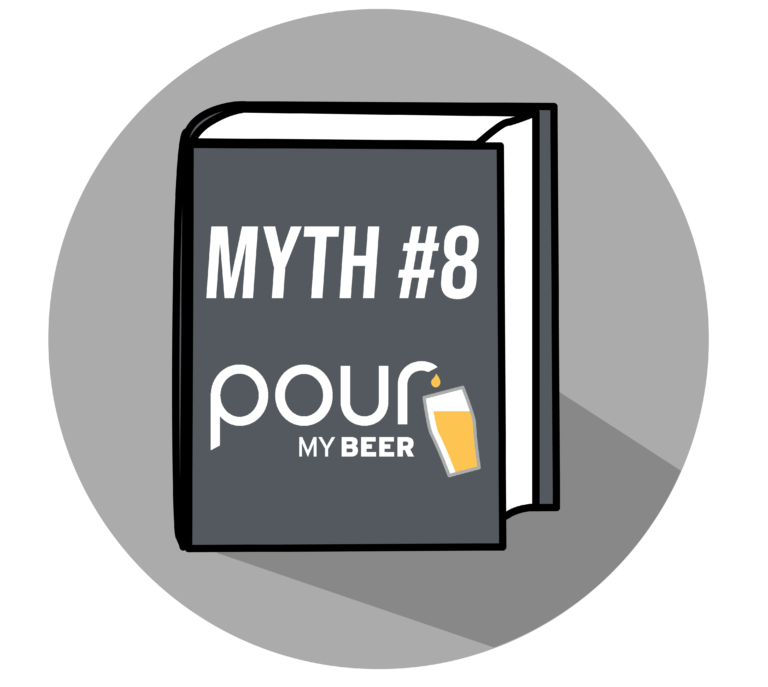 Self-Pour Creates Foamy Beer
Self-pour technology is not responsible for beer's foaminess. The two factors responsible for foamy beer are temperature and gas pressure. A self-pour system requires Nitrogen and CO2 blended gas to provide the correct amount of pressure to keep the CO2 in the beer and move it through the beer lines. Incorrect pressure will lead to foamy beer. As for the proper temperature to store your beer, set your walk-in cooler to 34-35°F, and you'll want to make sure that the walk-in cooler is not opened often as the temperature easily fluctuates. Ideally, you want to keep your food and kegs in separate coolers.
With the draught system at the correct temperature and pressure, you'll have a delicious, cold, non-foamy beer!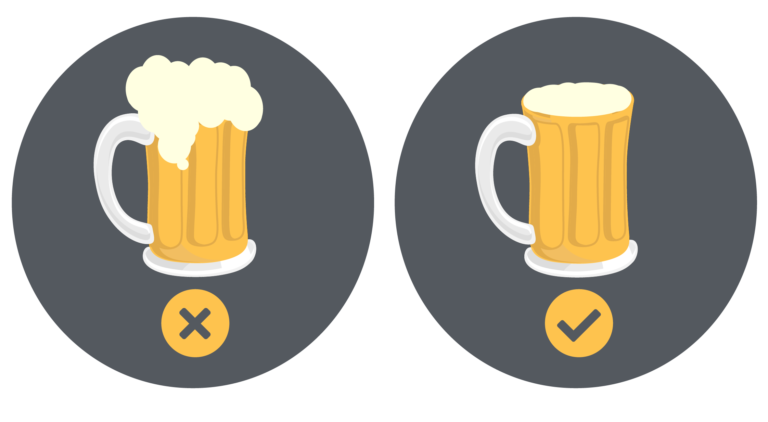 We started spreading the self-pour revolution in 2015, and have helped over 450+ businesses embrace the power of self-pour tech. Our operators have found that PourMyBeer technology increases efficiency while keeping costs low. The benefits they see as a self-pour establishment make it hard not to join the family.
Customers love that they have complete control over how much they pour and what they pay. Consumers have and always will want to be in full control, and this provides them that opportunity. We live in a fast-paced world where customers want things done on their time, no waiting, no hassle, and self-pour gives them just that.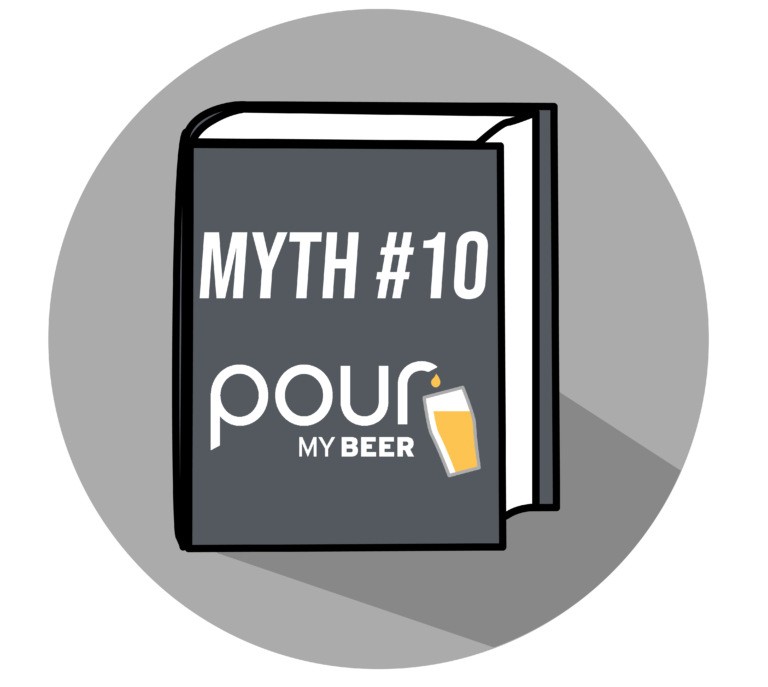 Self-Pour Provides Minors with Access to Alcoholic Beverages
No minor will have access to the self-pour beverage wall. If a customer wishes to drink from the self-serve beverage wall, they will need to check in. The customer will only receive an RFID card after presenting a valid form of ID to confirm they are of legal drinking age.
Also, the beer ambassador at the wall monitors guests coming to enjoy some self-pour fun. A self-pour establishment is just as safe as a minor sitting at a table at a non-self-serve establishment, so it is not a gateway for them to access alcohol.
Check out this video to watch the process of someone getting an RFID card and see how it is the same as a waitress checking an ID before grabbing a customer a drink!
Have we convinced you that there is so much good that comes with self-pour tech? Our operators have seen an incredible amount of success with PourMyBeer's technology. If we haven't changed your perception of self-pour yet, take their word for it!