PourMyBeer offers self-pour solutions to more major brands than all other self-pour providers combined. Our technology has never been replaced, but rather, we have replaced 12 systems of other self-serve providers in just the last 12 months. With PourMyBeer, you get the total cost of ownership, technology/design (this goes hand-in-hand with reliability), support, company size/experience, and integrations/compatibility. You can see it for yourself.
As a market leader, we put our customers first. Companies such as Whole Foods, Dave & Buster's, Buffalo Wild Wings, Caesars Entertainment, the U.S. Air Force, the U.S. Marine Corps, HMSHost, and the Pizza Factory chose PourMyBeer. Not to mention, last year, we scored a 25% investment from Coca-Cola European Partners, a leader in the beverage industry, which gives our technology a major vote of confidence.
Now, let's get down to the nitty-gritty and explore the 23 factors that make PourMyBeer the true market leader and why you should choose us as your partner!
1. Best Engineered and Designed System
Most self-pour technology companies use consumer-grade tablets that cannot withstand constant usage. We have replaced several other self-pour tech providers as their batteries are not meant for commercial use, leading to swollen batteries and broken tablet screens.
PourMyBeer's purpose-built, industrial-grade screens are splashproof, manufactured to run 24/7, and are easy-to-use. Our tablets control and calculate right from the tap and send information back to the server. If the internet goes down, the system will still function properly.
2. Most Reliable Self-Pour Provider
We pride ourselves on being the most reliable self-pour provider on the market. Our screens are built to last and we offer a 3-year warranty. Compare that to other self-pour tech providers who only offer a 1-year warranty on their systems.
3. Quick, Responsive, Custom RFID
Other companies use ineffective RFID wristbands that their sensitive RFID readers have a difficult time processing. Customers have to wave their wrists around until the reader processes it, which defeats the purpose of an efficient and effortless way to pour your own beer. Our systems read customers' cards or wristbands instantaneously, leaving guests smiling and drinking!
PourMyBeer lets you choose between secure/encrypted RFID cards with memory, wristbands, or key fobs. These are just a few of the options we have seen so far. Feel free to get creative with it and customize your shape and design.
At PourMyBeer, customers are always in control of how much they pour and spend. Our technology shows the running amount of pour volume by a tenth of an ounce and the running cost as they pour. These numbers are all displayed in real-time. Our system only allows customers to pour two drinks, and when they hit their two-drink (can be set up higher) limit so they can be ready to ask a staff member to reload their card.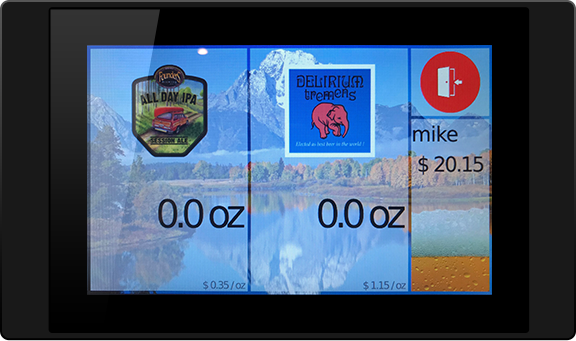 Our real-time keg level feature allows operators to see all their keg levels graphically displayed in their management dashboard. Operators also get alerts when kegs are low. This helps them and their team quickly react and ensure that the guests can continue having self-pour fun!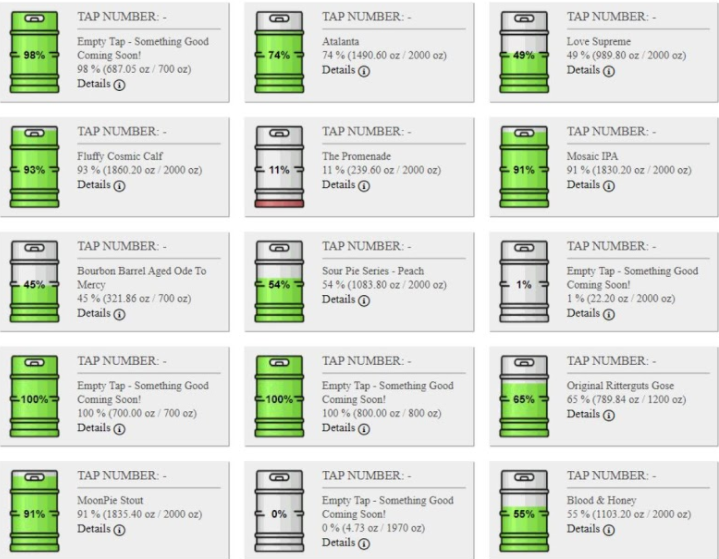 If the Wi-Fi in your bar or restaurant goes down, there's no need to panic! We built our system to be hard-wired and reliable in every way. Since our screens are not dependent on Wi-Fi, customers can pour no matter what. Cheers to that!
7. Minimal Number of Connection Points
Our systems use ethernet hardwiring. They are clean, quick, and free of connectivity issues. It uses half of the connection points compared to other self-serve beverage providers, resulting in less potential for system errors.
We are proud to say that our system has never been replaced! Rather, we have replaced 12 systems from other self-pour providers over the last year alone and are currently working to replace several more. In fact, because of our competitor's faulty and unreliable systems, we have been able to welcome and convert 10% of their customer base to the PourMyBeer family.
9. Lowest Cost of Ownership
PourMyBeer gives you full ownership over your profits. We do not believe in penalizing our customers for their success. We charge a flat-rate based on the number of magic boxes (screens) you have. It is $100 for the first screen and $20 for each additional screen per month. Other self-pour providers take a percentage of your profits, which adds up over time, essentially making them an equity partner in your business. This, combined with unreliable service providers, will not be a profitable option for you.
10. Most Versatile Self-Pour System
We cater to your unique establishment, whatever that may be. Whether your establishment is a restaurant, cruise ship, office space, grocery store, or even a mobile food truck, PourMyBeer technology can become a fun and profitable part of it!
11. If It's A Liquid, We Can Pour It / Liquid Agnostic
We have experience dispensing beer, wine, coffee, cocktails, sake, soda, lemonade/iced tea, kombucha, even soy sauce, and olive oil! No matter what your establishment chooses to dispense, there is no difference in price. Since each beverage dispensed requires the same hardware, we can cater directly to your business' needs!
12. Easy Tap Wall Management / User Experience
PourMyBeer offers features that no other self-serve provider does. You can keep track of every aspect of the tap – managing and monitoring beverage dispensing, setting limits, checking sales, and spotting trends. Our easy-to-use reporting dashboards give you access to consumer data and allow you to schedule automatic on and off times, choose settings, and refill beverages based on consumer preferences.
13. Informational Touch Screens
Our touch screens allow customers to tap on the screen and discover tasting notes on each of your draft beverages. This makes it easy for customers to pick the perfect beverage to fit their taste preferences.
14. Multiple Taps Per Screen
PourMyBeer system allows you to increase usable space by 10% or more compared to a bulky bar. If you are short on space, add a self-pour wall to increase the number of tables you can fit in your establishment. If you are also short on wall space, no problem! We will work with what you have to create your amazing self-pour establishment. You can fit up to four taps per screen and group beverages by screen for consumer convenience.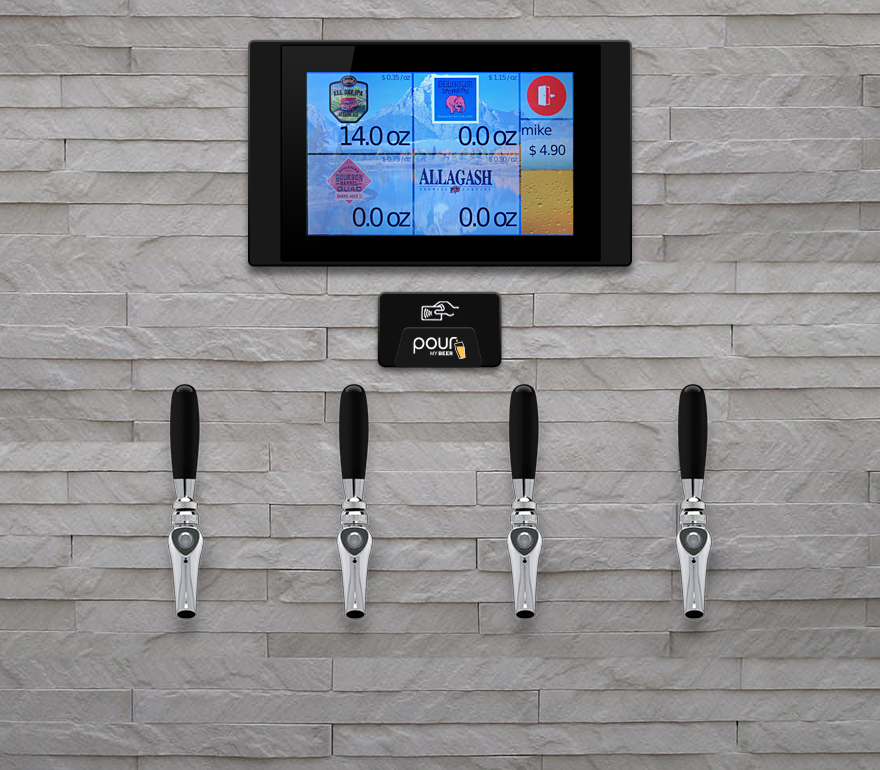 15. Own Proprietary Operating System
Other self-serve tech providers use Android or iOS tablets, which call for random updates. Imagine having a packed house, and your self-pour tablets decide it's time for an update.
That's why we use our own proprietary operating systems, which gives us complete control over the system. We can control when the devices need to be updated and schedule your updates when you're not open for business.
Our A/C power system allows you to set up your flowmeters and valves up to 50 feet away from the tap. Other self-pour technology providers use D/C power which can't be further than 3 feet from the tap. Our system will allow you to free up your space without having to reconfigure your entire establishment.
We offer the most user-friendly system due to our open API, which allows us to integrate with more systems than any other provider on the market. Our system can connect and integrate with the restaurant system your establishment is already using. No need for the costs of switching and installing a new system. We realize the benefits of integrating rather than recreating!
18. Integration with Apps
PourMyBeer also integrates with Untappd. Untappd is the largest beer database, allowing customers to search and find information on any beer. It is a form of social media where customers can build a personal profile, share it with friends, and increase their business's awareness.
Even with over 500 customers around the world, PourMyBeer receives only around 10 calls a week. Our system is so well-engineered and designed that there is little need to call our support team; however, if you do run into a problem with our system, we're there for you no matter what day or time it is. We have a great support staff as well as five project managers who work around the clock to be able to help when customers need it. Our team members are spread out all across the U.S. so that when you need us, we can be there for you.
20. We Fix The Root of The Problem
Other self-pour tech providers have faulty tablets that constantly need to be replaced. Instead of finding the root of the problem and fixing it, they just ship out a new one. It's a never-ending cycle of failure and replacement.
At PourMyBeer, our awesome support staff will find the root of the problem and fix it so you will not need to constantly replace your tablets. We cure the disease rather than just treating the symptoms.
21. Company Size and Experience
We have a full-time team of 25 and growing, all of whom are very experienced and eager to assist you. PourMyBeer has installed over 500 systems and around 12,000 taps, which is far more than any other provider. Since our team is larger than other self-serve technology providers, we are always there when you need it. From installation and training to support, we are always ready to help!
PourMyBeer scored a 25% investment from Coca-Cola European Partners in fall 2020. CCEP and Innovative Tap Solutions will first introduce self-pour technology to Spain and then bring it through Western Europe.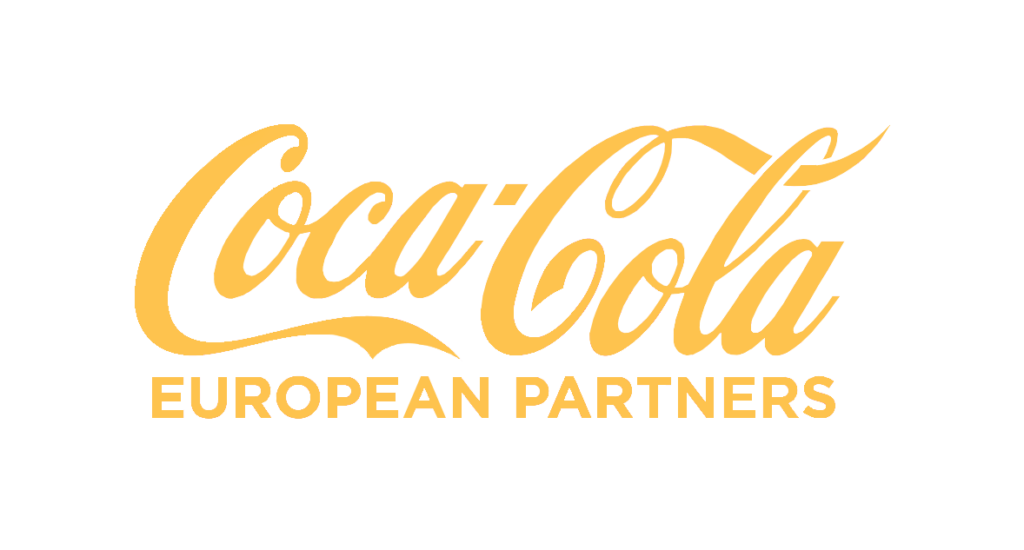 This investment is a game-changer for the self-pour revolution. It gives PourMyBeer a great opportunity to take over the non-alcoholic beverage market!
The answer is simple, choose PourMyBeer. Our friendly and helpful team members are eager to get PourMyBeer technology up and running in your establishment. Our benefits far outweigh other providers in the market. You will not regret making the move to PourMyBeer's self-pour tech!
Join the Self-Pour Revolution!
If you have any questions regarding self-pour, don't hesitate to contact us at cheers@pourmybeer.com or (312) 416-9989!