Beers to Carry in Your Establishment
According to the Brewers Association, 2015 was the first year that the number of beer breweries operating in the United States surpassed the number of breweries in business in 1873 in the U.S. In 1873, 4,131 breweries produced beer in America.
In 2015, 4,269 breweries were in business on U.S. soil, and by the end of 2019, 8,386 breweries were in business. In recent years, the number of microbreweries, brewpubs, and regional breweries operating in the U.S. has grown exponentially. In 1994, the country had 329 brewpubs, 192 microbreweries, and 16 regional beer makers. By 2019, the country was home to 3,011 brewpubs, 2,058 microbreweries, and 240 regional producers.
Additionally, the global beer market is expected to rise from an initial estimated value of 602.69 billion dollars in 2018 to 667.25 billion by 2026. This shows a CAGR increase of 1.28% between 2019-2026. This rise in market value can be attributed to a significant increase in the popularity and consumption of craft beer.
The transition from 2018 to 2019 saw an increase of craft beer popularity by 9.1% and an increase of 8.9% in total U.S. breweries. What does all of this mean for your restaurant? It means you have an opportunity to capitalize on the growth of the craft beer market and offer a wider selection of beers.


Making Changes to Your Beer Offerings
Even though you might be eager to cash in on the growth of the craft beer market, it's not enough to order just any specialty beer. Craft beer enthusiasts have become increasingly sophisticated over the years, and they're demanding that the experiences they have with craft beer providers evolve with them.
While there are plenty of restaurant beer options out there, you have to be careful about the beers you offer at your establishment when it comes to specialty brews. If you already have regulars who enjoy the traditional beers at your establishment, you don't want to alienate that clientele by replacing their favorite conventional drinks with craft beers. Instead, a better approach would be to add some new craft beers to your beer menu. Even if you want to devote all of your taps to specialty beers, you should still make your regulars' favorite beers available in bottles to keep them coming through your doors.
Keeping Your Restaurant's Vision Intact
As you go about developing or changing your beer menu, it's critical to keep two things in the forefront of your mind — the vision you have for your restaurant and the preferences of your customers and the people who live and work near your location. Your effort to draft a popular beer list will only be successful if what you come up with is in line with the vision you have for your restaurant. Every beverage on your beer menu has to support your vision and help your guests have an experience they'll want to come back for again and again.
The beers you choose should pair well with your food menu to enhance your guests' overall dining experiences. For example, while some German pilsners and IPAs work nicely with certain Asian dishes, you'll want to offer additional beer choices if you run an Asian-themed restaurant.
Similarly, your menu shouldn't be limited to only lighter, wheat-based beers if you operate a mid or high-end steak house. Instead, you'll want your beer menu to feature beers that complement the style of food you serve. One popular beer and food pairing that works surprisingly well is green chile chicken enchiladas and a dark German lager. The slight spiciness of the dish and the maltiness of a dark German lager complement each other wonderfully. A Flemish Saison is the perfect complement to cut through the richness of grilled seafood served with chorizo paella.
If you have pasta on your menu, why don't you suggest that your customers try your spaghetti carbonara alongside a draft of a dark Belgium beer that has a hint of bacon? Once your guests try this matchup, they'll think this dish and the frothy beverage are a match made for each other.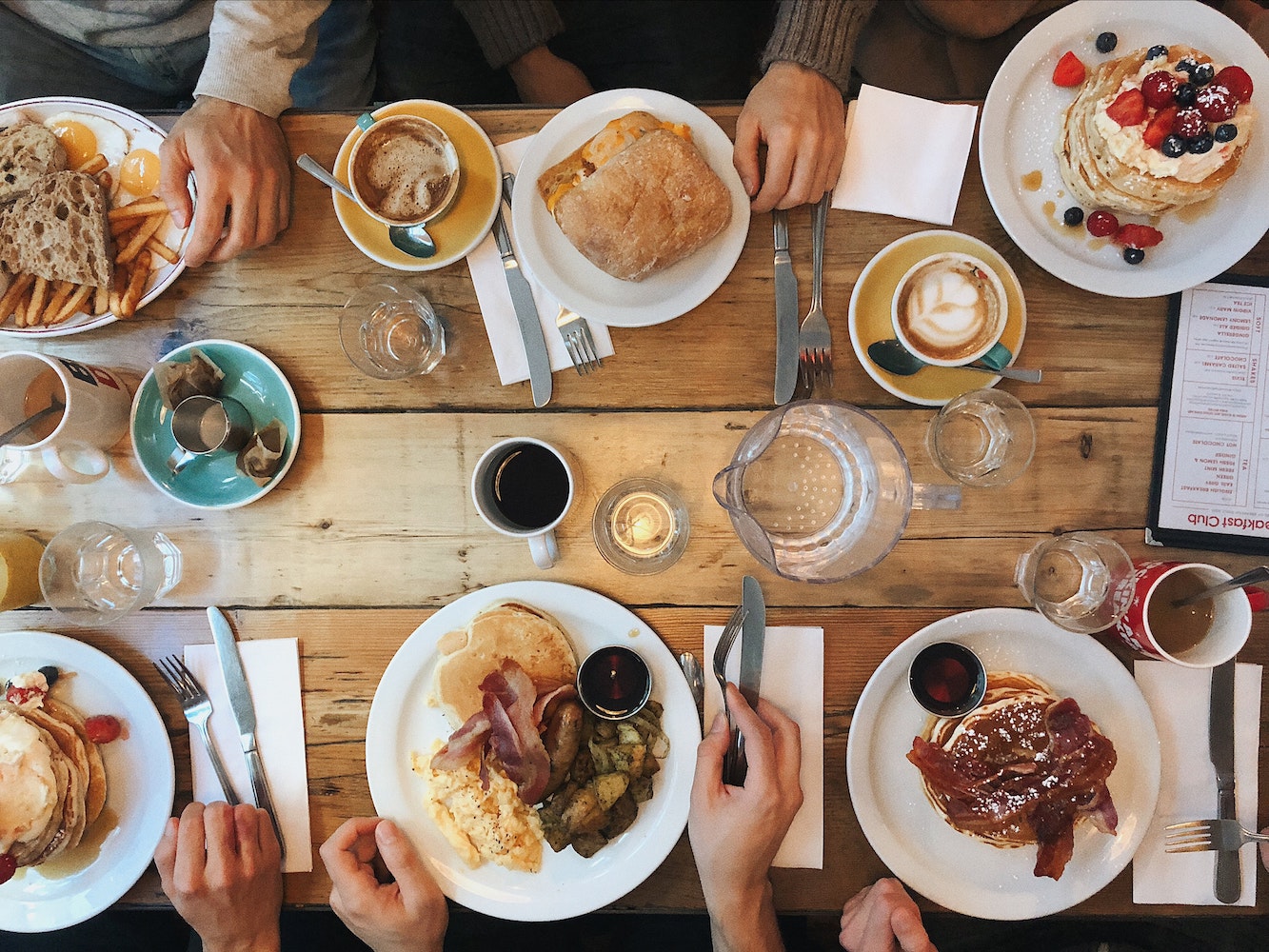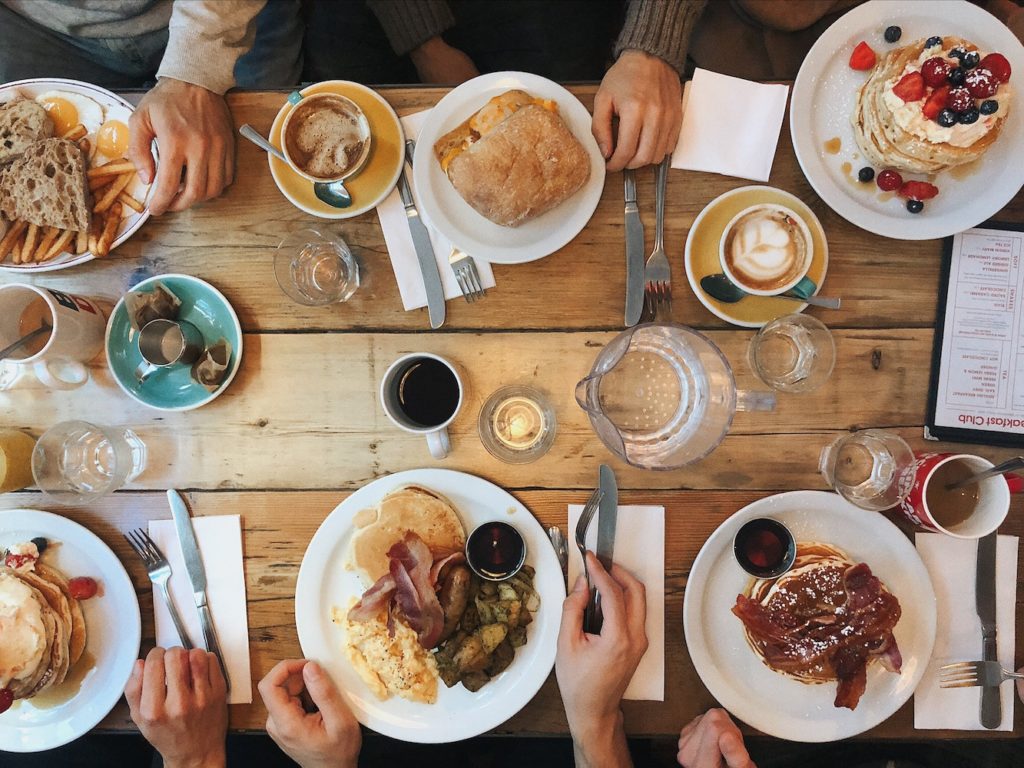 If you want assistance identifying food and beer pairings that will support your vision and appeal to your clientele, you should consider hiring a Cicerone. An experienced Cicerone will carefully review your food menu and make tasty recommendations about beers that will pair well with the food you serve.
Taking Your Customers Into Account
Before you start creating a beer menu or adding to your current selection, you need to figure out what your clients and prospective customers want. A great place to start is to learn what type of customer drinks at your establishment, why and when they're stopping in, and which beers are the most popular.
Instruct your servers and bar staff to ask customers about the beers they'd like to see on your beer menu.

Put a feedback card in your check holders and ask your guests to fill them out.

Ask your restaurant's social media followers about their beer preferences.

Keep a clipboard behind the bar and ask your bartenders to jot down any input your clients share.

Put a chalkboard near your hostess stand, bar register, or even outside close to your front door so that patrons can use it to suggest beverages they'd like to see added to your beer menu.

Check reputable websites such as Untappd and BeerAdvocate to see which beers are the most sought-after on a larger scale than your local market and identify the brews with the highest consumer ratings.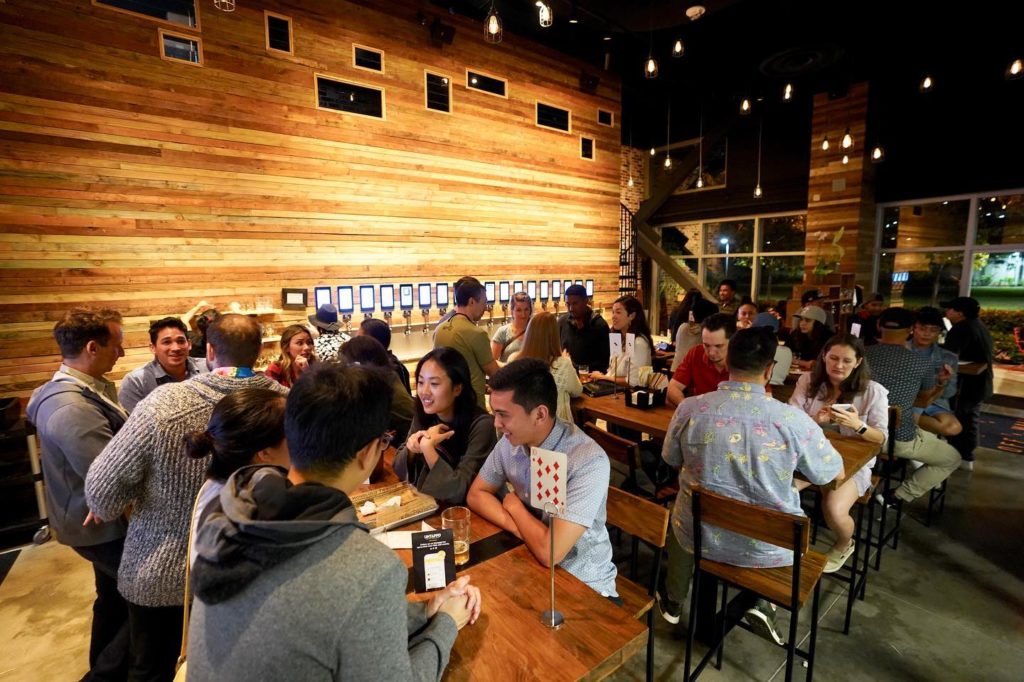 You may wonder why you should take the time to visit Untappd and BeerAdvocate to see what's popular on a large scale. It gives you the chance to be the first establishment to introduce new craft beers in your local market. It also helps attract new clients who wouldn't have originally visited your restaurant had you not introduced a different beer. Certain craft beers develop cult followings over time, which means selling a hard-to-find, sought-after specialty beer may increase the size of the geographic area you draw clients from, too.
Restaurant Beer List Tips
You need to keep your vision and the tastes of your patrons and prospective clients in mind at all times as you identify the best beer options for your restaurant. But, there are other things you can do to ensure you develop a popular beer list for your menu. Here are some restaurant beer list tips to help you create a beer menu that will resonate with the members of your community.
Determine the Number of Beers You're Going to Offer
Before you start shopping for beers to add to your beer menu, you must determine the number of beers appropriate for your establishment. Offering too many may make your beer menu intimidating to diners. While offering too few beer options in your restaurant will limit your guests' choices. Finding the right number of options can be difficult, especially if you're a new restaurateur, so it may take some time before you strike the right balance.
A general rule of thumb is to have between 12-16 wine, beer, and cocktail choices if you serve wine, beer, and liquor. If your establishment offers specialty beers exclusively, you will need at least 50 different options for your guests to choose from. All of them certainly don't need to be on draft unless you are planning to implement self-pour technology, which will allow your patrons to embrace tasting any beer by the ounce.
Make Sure Prices Align With Your Pricing Structure
When you're putting together what you hope will be a popular beer list, you have to figure out what you'll be able to charge for the beers you want to sell before you order them. Make sure your beer prices will be in line with your existing pricing structure. One way to do this is to apply the same pricing formula used for your wine options to the beers you plan to sell. Leave a beer off your menu if it's going to be too expensive or inexpensive to support your restaurant's vision.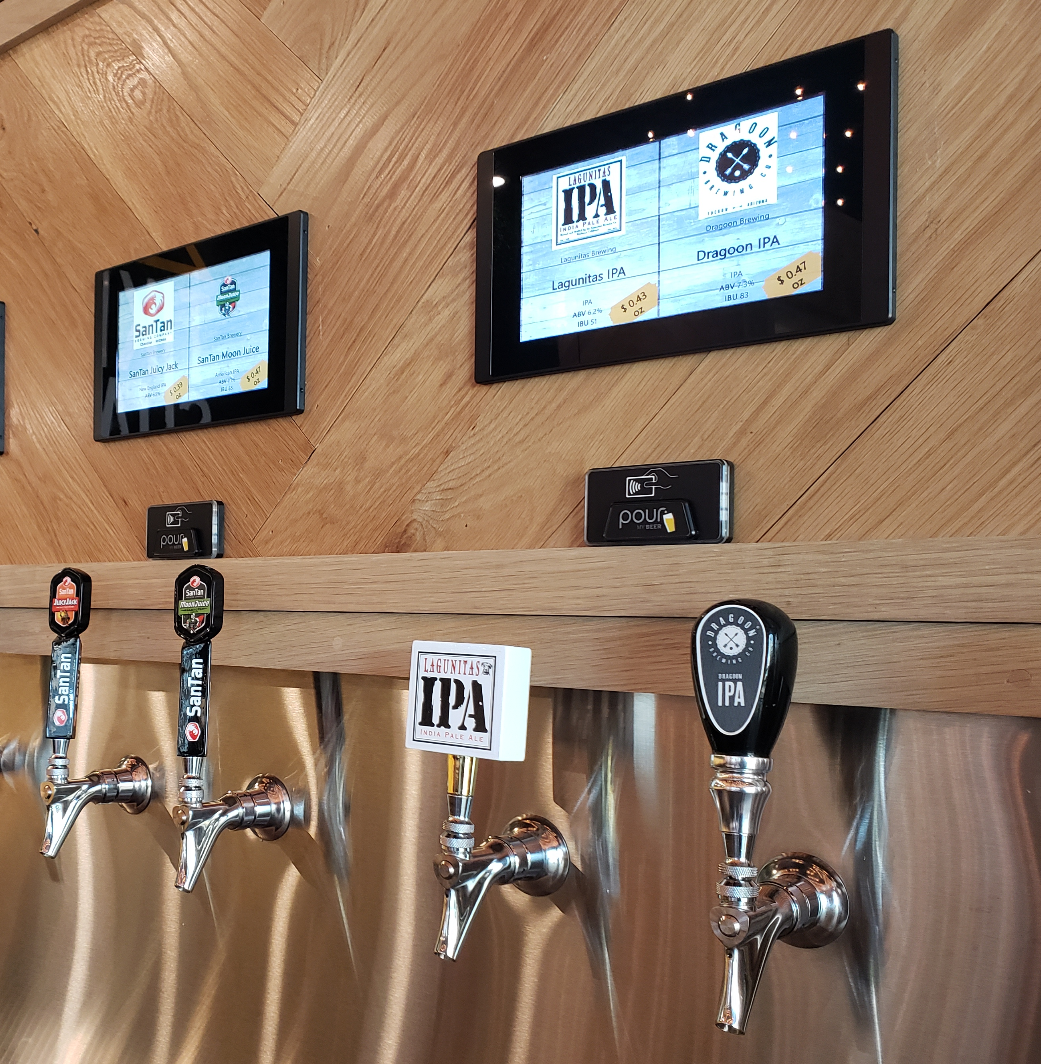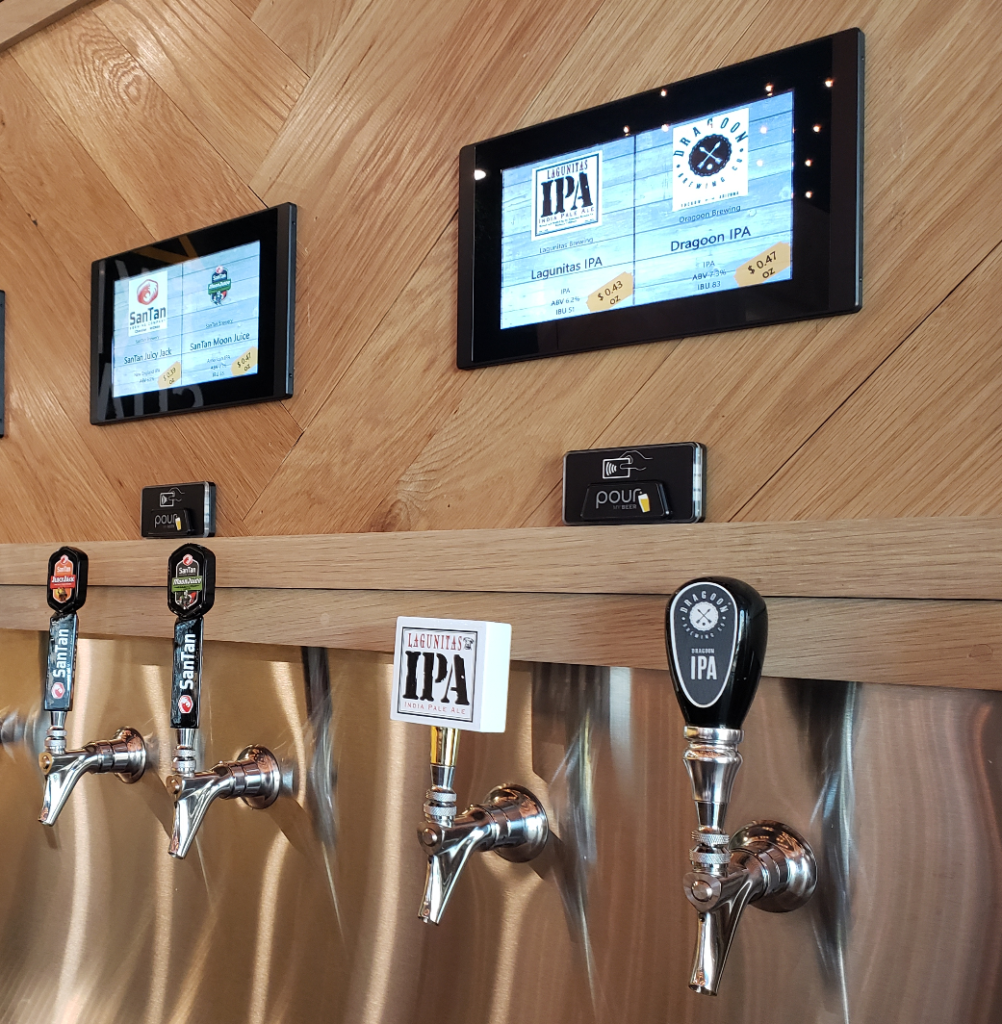 While you don't want beers that cost too much or too little on your beer menu, you do want beers available at a range of prices. When you're creating the final draft of your beer menu, it's wise to list your beers from most to least expensive because this kind of formatting often results in more profitable drink orders. It's also advisable to list prices using numbers and decimal points, but not dollar signs, which will sometimes lead people to seek out the least expensive drink on the menu.
If possible, avoid ending your prices with an off-putting ".00" and use a more palatable ".95" at the tail of your prices. Finally, resist the temptation to use dotted lines to connect the name of your beers to their respective prices, as dotted lines typically motivate a diner to look to the right and down to seek lower-priced options. Instead of using dotted lines, list the price of each beer after its description using the same font you used for the description, so your guests don't focus on the price.
Pay Attention to the Beers' Origins
With the increase of local breweries in recent years, mentioning the location a beer comes from can often be a good selling point, especially if that location is local. If you're not selling beer produced by a regional brewery, you should still mention where the beers you sell are from because your patrons may be willing to pay more for beers made in certain areas of the country or world.
Focus on style more than brand
If you're developing a beer menu, you should focus more on beer style than you do on brand. If you focus on the brand first, you may set yourself up for disappointment if the brands you choose don't offer the styles of beer that pair the best with your food. Some of the beer styles you may want to consider offering include:
American amber ale

American brown ale

German-style Pilsner

Farmhouse ale

Belgian-style wit
By offering a generous selection of beer styles, you'll ensure that all of your guests will be able to enjoy a beer, no matter what they currently have a desire to drink. Offering numerous beer styles allows you to make pairing suggestions the same way you do for the wine and cocktails you sell. You can even mention certain food and beer pairings directly on your menu to boost sales.
While you may hesitate to cap the number of beer styles you initially offer, as you don't want to limit customers' choices, it's important to remember even beers in the same style vary widely. This means you won't necessarily be limiting the number of options made available to your guests just because you're not selling every type of craft beer produced.
Keep your beer menu flexible
Craft beer breweries often produce specialty beers at certain times of the year. Some brew beers that celebrate specific holidays or use seasonal ingredients to create or re-create flavors only available at certain times of the year. To take advantage of these seasonal beers, you should keep your beer menu flexible enough to incorporate them into the mix of beers you sell as they become available.
As you add seasonal beers to your list of offerings, make sure you update your printed and online beer menus accordingly. If you're concerned about the costs related to keeping your printed menu current, use a chalkboard or digital screen to display your beer menu. Both are easy to update as you update the selection of beer you sell without requiring you to pay printing costs.
Have you ever thought about what exactly is in your glass? In the context of craft beer, there's more than just "liquid gold" in your glassware. There's an entire experience in every glass of beer you pour.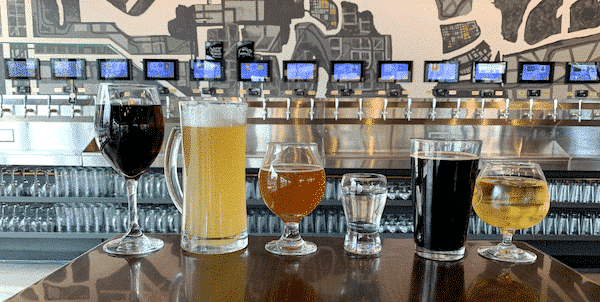 Choose Breweries and Distributors Wisely
Give a lot of thought to the breweries and distributors you'll be working with as you develop or alter your beer menu. While price is important, it is vital to consider the ways the distributors could help you market your beers. Contact several breweries and distributors and ask if they'll provide the glassware necessary for you to serve their beers properly. Inquire about whether the glasses have the name of the beer you'll serve on them, which could help you promote the beer in your establishment.
Also, don't forget to ask about free coasters. Using coasters with the name of the brews you sell is a great way to promote the beverages, and they're an effective way to lower your cost of goods sold as well. If you can use coasters for your guests' drinks, you won't have to pay for cocktail napkins. Since some customers get annoyed when their cocktail napkins stick to their glasses, using coasters can help enhance the experience your clients have at your restaurant too.
If your vendors don't have coasters available, consider putting salt on your cocktail napkins to prevent them from adhering to customers' glassware. Alternatively, think about printing your own low-cost coasters and using them to promote your brand's name. Find more ideas on how to boost your branding on-site here.
Decide How You'll Serve the Beer You Sell
Finally, you don't have to settle for the same old scenario of bartenders or wait staff serving drinks to your customers. PourMyBeer offers an affordable, easy-to-implement alternative — a self-serve beer system that enables your customers to pour their own beer when they want and in whatever amount they want.
Our system will make visiting your restaurant a fun experience for your guests, and it will take pressure off your staff and help you control your labor costs. Perfecting your beer list can be a fun way to connect with your customers and refine your restaurant's focus. Trying a new way to serve that beer can help you stand out from your competitors.
While you perfect your beer list, we'll perfect how it's served. Contact PourMyBeer today, and see how we can transform the way you serve beer and increase your beverage sales at the same time.