How to Prepare for both a Soft & a Grand Opening
Whether your business has a self-pour setup or a bar with traditional beverage dispensing, soft-openings are good practice (and essential) for any business in the hospitality industry. These "trial runs," so to speak, are the perfect opportunity to put your restaurant, bar, or taproom through its paces in a safe, contained environment, disconnected from the general public and free of any PR risks. Making mistakes in this setting should be expected and embraced because each one represents a way to improve.
Soft Opening VS Grand Opening
Since your soft opening clientele will be handpicked from people you know personally - they will be more forgiving of rough spots and more willing to provide sincere and productive feedback. With that feedback, you're able to make adjustments where necessary and move into a public grand opening with confidence. Download our checklist for opening a self-pour establishment to make sure you are ready for the soft and grand opening.
DOWNLOAD OUR CHECKLIST BELOW so you can use it later!
Take a few pictures of your venue and your logo, highlight your staff, and share it all on social media. Start narrating the story as that is what ultimately sells. Facebook and Instagram are the best to use in the hospitality field. However, depending on your target market and area you are in, don't be afraid to create and use a Pinterest account or a LinkedIn profile to market your venue. To automate the process and make it quicker, you can use Hootsuite, MeetEdgar, Buffer, or another social media scheduling software.
Tease your audience with things to expect and give hints on what the grand opening will be like, even if you don't have a solidified date. The idea is to generate hype and excitement around your brand in general.
Preparing for your
Soft
Openings
Yes, 'openings' is plural on purpose! We highly recommend having more than one soft opening, as this will allow you to truly iron out any wrinkles your establishment faces in a sort of "safe mode," temporarily away from the public. Don't underestimate the value of this! Not to mention this is a great opportunity to gain valuable content such as photographs of your establishment in its full swing for your social media posts and gallery on your website.
By this point, you've finalized your planned list of invitees for your first soft opening. Now it's time to start the preparation for the event itself. This involves finalizing your guest list, testing any on-site point-of-sale systems that you have, training staff, and planning out the structure of your likely limited menu offering.
As you create the invitations to send out to your first round of guests for the soft openings, you should make sure they include everything they need to know. Whether sending these out digitally or directly, there are some essential pieces of information you should include.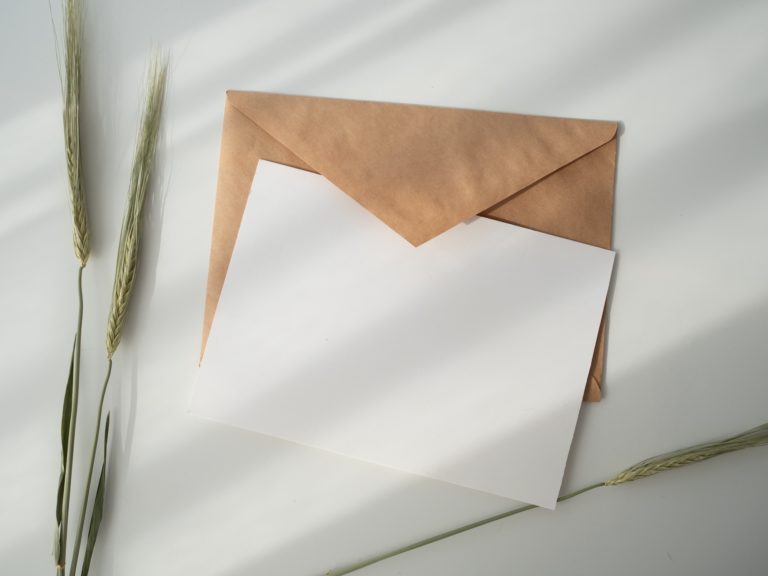 Address of your establishment

Date and time of your soft opening

Pricing structure/rough idea of the menu

COVID-19 Guidelines you follow

How to RSVP

Bonus: a coupon/voucher for a discount or free item when they return after the opening
Menu and Pricing Structure for Your Soft Opening
Deciding what kind of menu to offer and what pricing structure will go along with it will be up to you. But, in making the decision, you should account for your budgetary restrictions, your staff size and their level of confidence, and your predicted audience. Don't be afraid of offering a limited menu; this is common for soft openings and is often a smart move. You may want to refer to your cooking staff to decide which items should be on the limited menu. Try to choose a somewhat diverse set of offerings, such that your overall menu and tone are the focus. However, try not to pick items that will take longer than usual to cook or items that your kitchen team thinks will be excessively complicated.
There are a few ways you can go with regards to the pricing structure of your soft opening menu:
Free:

This is not an uncommon option, but it's more advisable to go this direction with a smaller opening, likely one with family and friends. As a general note, with a free menu, you can limit the number of items each customer can get (i.e., one appetizer and one entrée). Also, you can keep your alcoholic beverage offerings paid.

Discounted menu:

You could sell each item on your menu at a discounted price, but it is likely a better option to charge full price upfront and take a uniform percentage discount off each guest's final bill. This is a solid option for any guest number, and it will encourage guests to try many items as well, creating more avenues for valuable feedback.
Flat rate:

You may consider charging every customer at your opening the same flat price while still granting them a choice of what to order. Like the free menu, you may wish to limit the number of items allowed per customer, and you may wish to keep alcoholic beverages at their usual per-drink price.

Full price:

This is a better option for a second soft opening, but even then should be considered carefully. The guests at your soft opening will provide valuable feedback to you and may not be getting the absolute best service or experience just yet. The best way to offset this is by allowing them to pay less than the full price for menu items.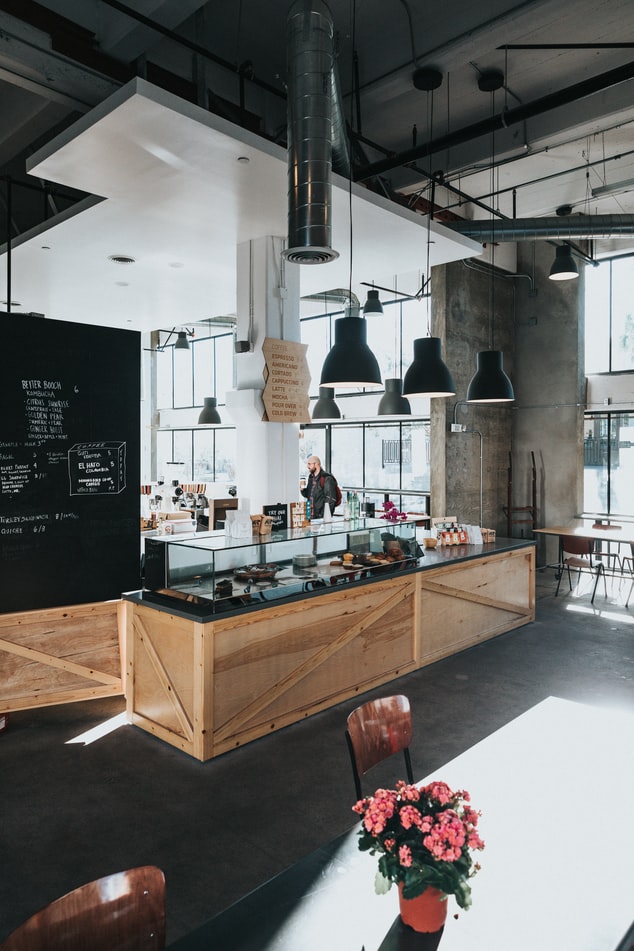 Regardless of what pricing structure you decide to go with, plan on giving your guests a couple of extra things before they leave…
The first is a feedback form for them to fill out (the easiest route might be to do this via QR code). On these, you may want to ask questions in a rating-scale format for general opinions about the quality of service and food, but you should also include sections for them to write openly about their impressions of what they think went well and what they think did not.
Offer special promotions or coupons specifically for guests who came to your soft openings to encourage return visits. This can be anything from an X% discount off their next bill to a free drink. This can guarantee a respectable pool of customers for when your restaurant has officially opened and can provide a nice initial boost for your traffic and hype.
Training Your Staff (And Yourself)
This is your chance to alleviate some of the inevitable nerves and uncertainty that you and your staff will have before the soft opening. By now, you will have a better idea of how many people you serve, and this will directly influence how you train your staff.
The most important thing is making sure that service for customers is efficient and safe. Talk to your staff about how they should interact with customers. How often should the waiters or waitresses be checking in with their tables? How should they handle things if a customer has an issue with a dish they ordered? These are things that should be decided upon concretely before anyone walks in the door.
Your staff should also be well-prepared for their specific role and know how to keep themselves as well as everyone else safe. Staff must be entirely familiar with the menu served, the ingredients used, and the preparation details so that they can answer any questions from customers and possibly add a bit of finesse to their service.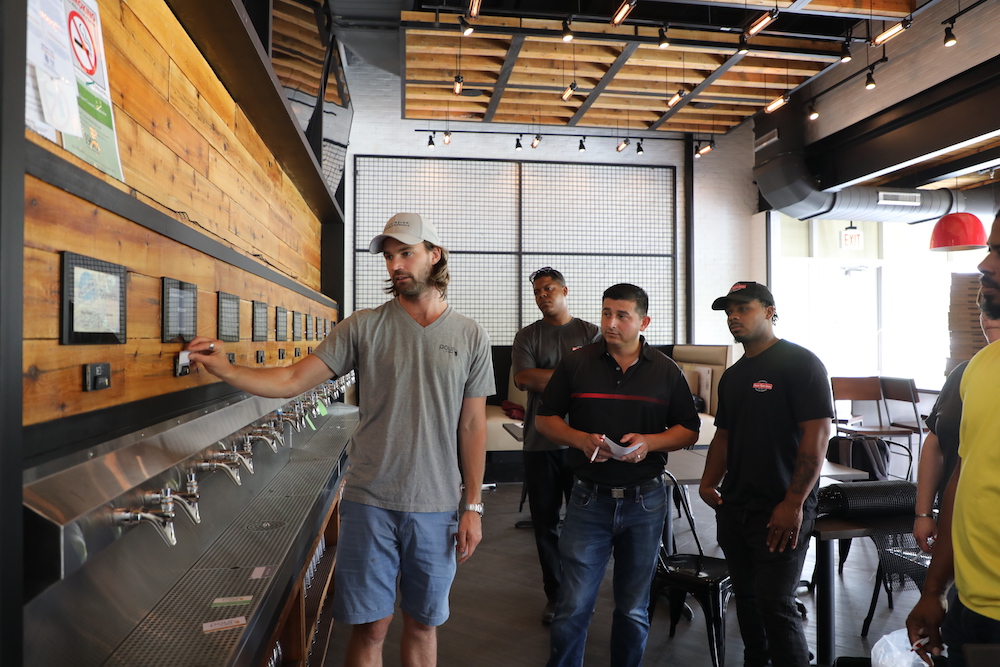 Whichever staff member(s) are entering orders into a POS system should make sure to familiarize themselves with the system well enough to enter orders without having to think too much about it when customers are inside.
As the owner, try to interact with some of your guests too, as that will leave a good impression on them, and they will be more likely to return. This also allows you to pick up some quick, moment-to-moment feedback, which can be extremely useful as guests may forget smaller details when filling out feedback forms after finishing their meals. You'll also want to be the "jack-of-all-trades" for your staff, able to help servers and other staff members when they aren't sure what to do. This means you should be an expert on your menu, your POS system, as well as any restaurant policies you've decided on.
You've made your preparations. You've got your guest list, menu, and a staff eager to get started. It's time to let your first round of guests in and get started with a soft opening! Here are some things to keep in mind to make the event a resounding success.
As the owner, you're going to want to check in with your customers as much as possible; maybe take over as host for a while to be their first point of interaction. Make sure you are also checking in with all of your staff to make sure things are going well for them, and make sure to lend a helping hand to anyone who needs it.
You should be ready to wear many hats, and generally be very present around as much of the restaurant as you can. This will make your customers feel welcome and your staff feel more at ease. Most importantly, make sure to maintain as friendly and welcoming a tone as possible, and simply enjoy the night. This is your debut and you should show people your pride and excitement!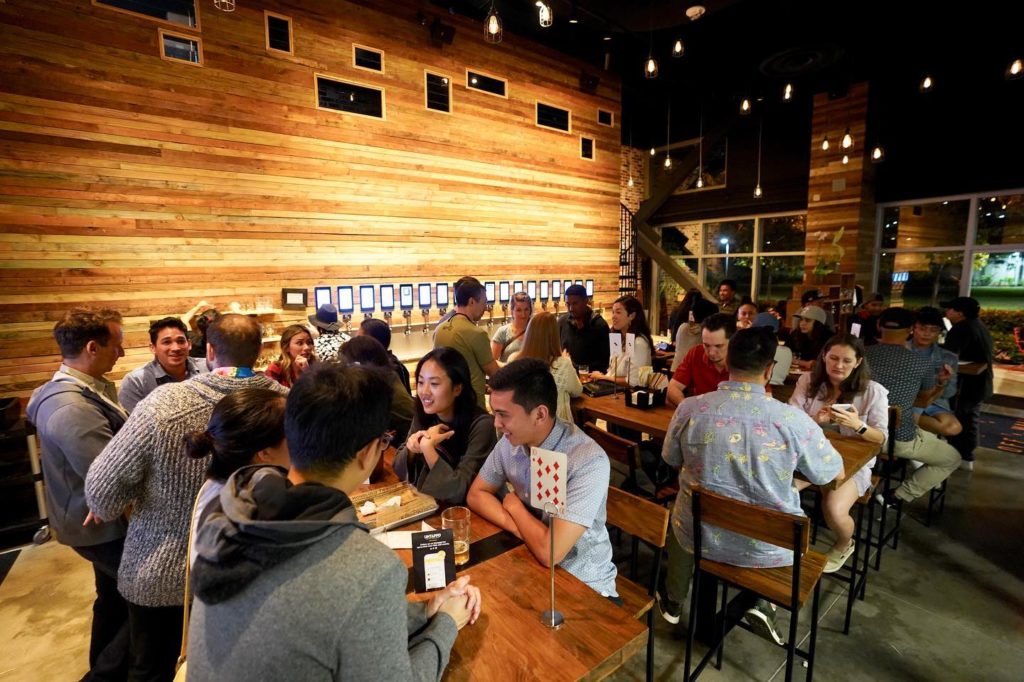 PourMyBeer Tip: Consider taking pictures of guests, staff, and food during the night. These can come in handy for PR, especially as you begin marketing for your grand opening later down the line.
Collecting and Recording Feedback
During the entirety of your soft opening, both you and your staff should pay close attention to the things that are going well and not so well. Your analysis of how your business operates is just as important as your customers, so make sure you're taking note of everything. Speaking of which, have everyone on your staff carry a notepad and a pen with them, or have them set up another note-taking system that will be most efficient and convenient for them. Plan to record notes with every free moment; you don't want to forget any small details. This is also the best way to record minute-to-minute feedback that you'll be asking for from your customers before they officially fill out a feedback form.
Once things start winding down, you can move on to more structured forms of feedback. You should make sure to give every guest (not table) a QR code for a feedback survey or feedback form to fill out before they leave their table and have them leave it there for staff to collect and compile.
On the staff end, you should factor in time at the end of the night for a debrief to go over key points for improvement or commonalities everyone was noticing. This is also an opportunity to congratulate your team on a successful soft opening and generally take a breath before moving on to the next step.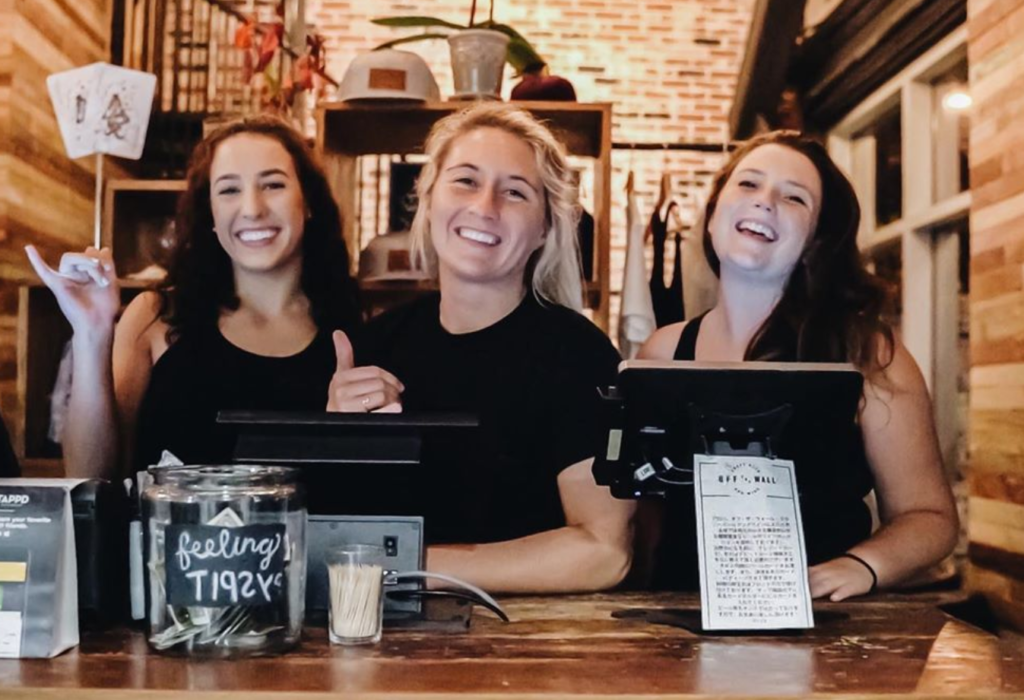 PourMyBeer Tip: Before your guests leave, have your host give them some sort of promotional material (might be good to consider sharing this digitally to reduce touchpoints), such as a coupon for a discount at their next visit, or a free drink, etc. As mentioned before, this is a great way to encourage return visits.
We've said it before, and we'll say it again. We highly recommend holding at least two soft openings. Even if you're feeling confident after your first trial run, it can never hurt to run another one to make sure that all the kinks are smoothed out.
If you decide to do so, make sure you budget for at least a few days or ideally a week between Soft Opening #1 and #2, if not more. You want to have time to look over EVERY piece of feedback from the first night, from every customer and staff member. Then, you will need a good amount of time to implement changes where needed. A lot of this will take the form of training your staff to adjust their strategy or methods, but there may be some more technical adjustments. Either way, make sure all changes get made effectively.
Once you're ready to go, it's essentially a matter of rinsing and repeating your first round, albeit with the appropriate changes made to your restaurant and service strategy. The guest list for your second round can be a bit more ambitious if you'd like. You can invite people from the local restaurant community or other business owners as a way to gain some valuable connections as well as some solid marketing material. (Don't forget to always be taking pictures for social media!) Things should go a bit more smoothly this time around, but you should still collect feedback with the same diligence and attention to detail as before.
Prepping for a
Grand
Opening
With at least two rounds of soft openings and some valuable feedback under your belt, you're likely going to be feeling eager to get things started. But like the time between soft openings, the time between the soft opening(s) and the grand opening is crucial for implementing changes based on observations and feedback. This is prep for the real thing, so you should be as focused and patient as you have always been.
With this said, as soon as you have a solidified date for your grand opening, you should immediately be marketing. Social media is the new face of digital marketing, so don't ignore any channel. You should have been taking at least a few photos during your soft openings, so use the best of these to generate hype for the general public about the grand opening. As we mentioned previously, you might want to use scheduling software (like Buffer) to take some stress off your back. You might even consider using it to market with a "countdown" format, a week or so out from the big day.
For some additional PR coverage, you can consider partnering with a local organization, such as a charity, for your grand opening. This is something several new restaurants pursue, and it can be great for your marketing purposes. Publicize based on this partnership, so plenty of cross-promotion, and give back some of your initial revenue to that organization. It's another investment, of course, but it will generate a lot of positive buzz around your restaurant and should be worth it.
Once people are coming in the door, you should make sure it's as inviting and exciting as possible. Make it a party! Invite local musicians or performers that you know to come in and entertain while guests enjoy their meals. Even some light live music can contribute to creating a nice ambiance; just make sure the music played matches the tone you want your restaurant to have. Make sure you are following local safety guidelines and have your post-COVID strategy in place.
Consider offering grand opening guests a promotion or coupon that allows them to receive a discount when they come in for a meal next time. It's always good to encourage return visits, and using the hype and high volume of your grand opening to do so will be even more effective.
Finally, don't forget to document! Focus primarily on marketing documentation this time, so take plenty of pictures of happy customers and fun things happening to use later for your social media marketing. Also, just because this is the grand opening doesn't mean that feedback is no longer useful. Ask your guests how they like everything, and do your best to continue taking notes on what could still be improved. This may not be as rigorous a process as it was during your soft openings, but it's still important here, as you now have guests who will better represent your future crowd.
Once you've had a successful grand opening, you're in great shape! The hardest part is over, and now your journey can begin. Keep marketing, listening to customers and staff, and adjusting when you need to, and your establishment will be a sure-fire success.