Since the rise of large, macro breweries, quality was synonymous with consistency. Day in and day out, beer makers wanted their brews to taste the same, allowing consumers to know exactly what they were getting every time they purchased their favorite brews. However, since the rise of the
craft beer movement
, beer drinkers have become more adventurous. Now when they shop, they're more interested in finding something new, rather than more of the same. To put the rise of craft beer in perspective, consider these statistics from
The Brewer's Association
: Pourmybeer
In 2019, there were 942 new brewery openings.

This brought the total number of craft breweries to

8,275.

Craft brewer sales reached 13.6% of the U.S. beer market.
Needless to say, craft brewing in the U.S. is growing at a rapid pace. This is great news for those of us who want options when we drink. Craft beer connoisseurs choose according to a wide variety of factors, from complex flavor profiles to alcohol content. No wonder a new trend has caught on: choosing beers by season.
Table of Contents
What makes a beer Seasonal?
A seasonal beer could be based on the structure of the beer itself. For instance, summer beers are light and refreshing, winter beers are dark and complex, while fall and spring beers are somewhere in between.
Seasonal beers will often incorporate holiday-specific flavors or be designed to pair well with seasonal foods. Most seasonal brews are driven by seasonal ingredients, reflecting the changing and growing seasons by incorporating ingredients that typically become available during different times of the year.
Regardless of the reason, seeking seasonal brews is a perfect way to force yourself to try new things while also providing you with a broad knowledge of the ever-expanding world of craft beer. With that in mind, we have put together this handy guide for seasonal beer drinking, including the flavors and styles that are indicative of each season.
To see a list of the most popular beers to try this season, click here, and to stay up to date on the latest self-pour news, subscribe to our newsletter below!

Sign up for our newsletter!
Your monthly guide to the latest self-pour resources and events.
Ah, the doldrums of the dark winter have ended! And even though much of the springtime is still chilly, most spring beer drinkers are eager to start thinking about sunshine and the outdoors. The perfect beers for the season follow suit.

Dry — While w

inter beers are sweet and heavy, spring beers are the opposite. Although they aren't as light as summer beers, they tend to be drier. This means more of the sugars have been fermented. The beer will be crisper and less cloying than typical winter styles.

Saisons —

Saisons are a Belgian style of beer fermented with wild yeast. They are often referred to as "funky" because of the complex flavor of the yeasts involved. Full of sour notes and typically lower in alcohol, they are a great way to celebrate emerging from hibernation.

Common —

Don't be confused. "Common" refers to a style of beer, not its interest level. This distinctly American style is made using lager yeast, which typically ferments at colder temperatures. However, unlike most lagers, common beers are fermented at the typical warmer ale temperature. The result is a wonderful hybrid of both styles. Known to be eminently drinkable, these are great beers for your first weekend spent outside.
Fresh Hops —

Spring is the start of the new hop season. As such, many breweries use this as an opportunity to start throwing some fresh hops in their brews. Usually much lighter than the resiny hops used in the autumn and winter, they make for a crisp and delightfully bitter beer. Plus, this is a great time to taste test different beers that boast heavy use of particular hop varietals, which can be surprisingly diverse in flavor.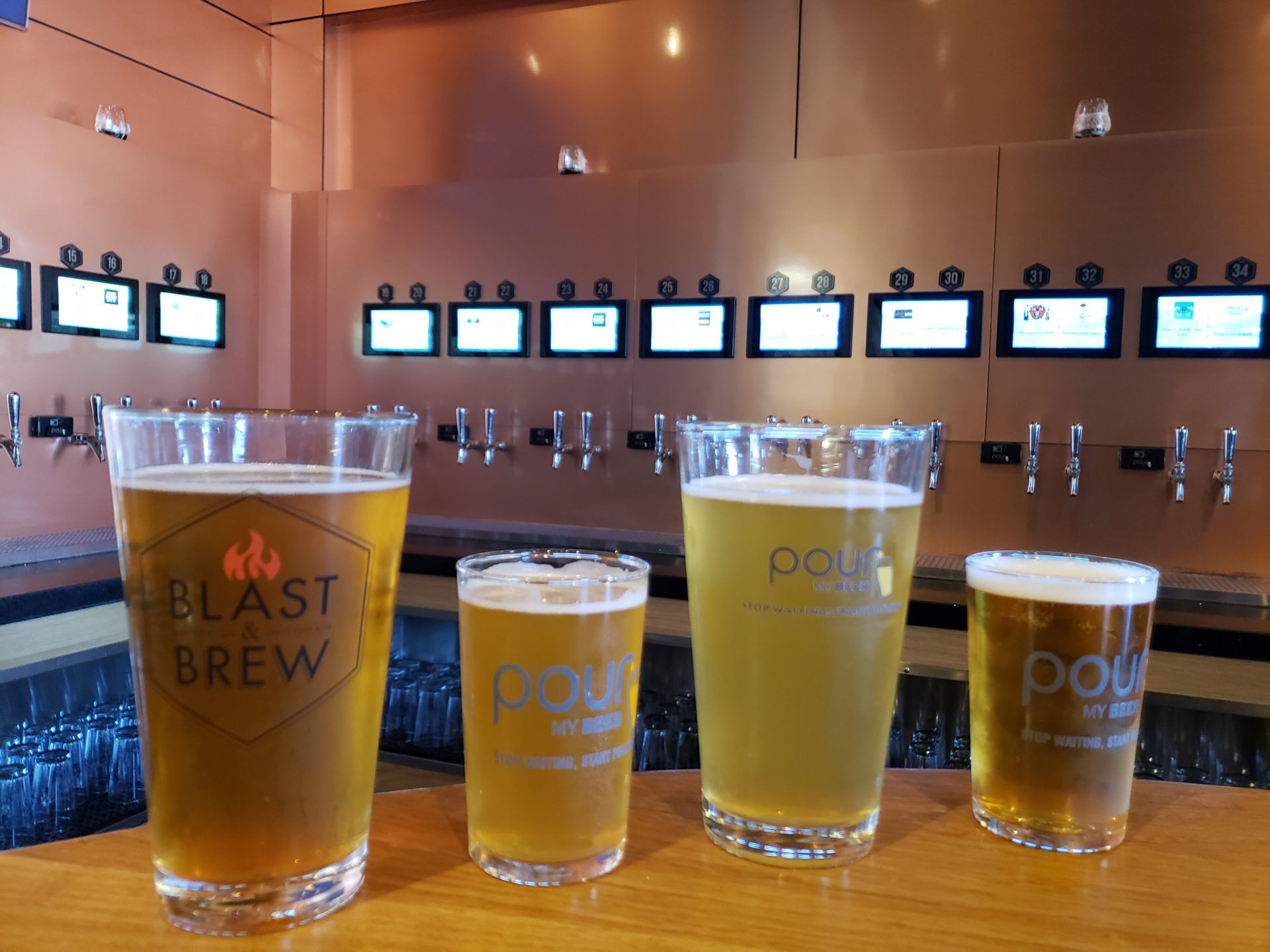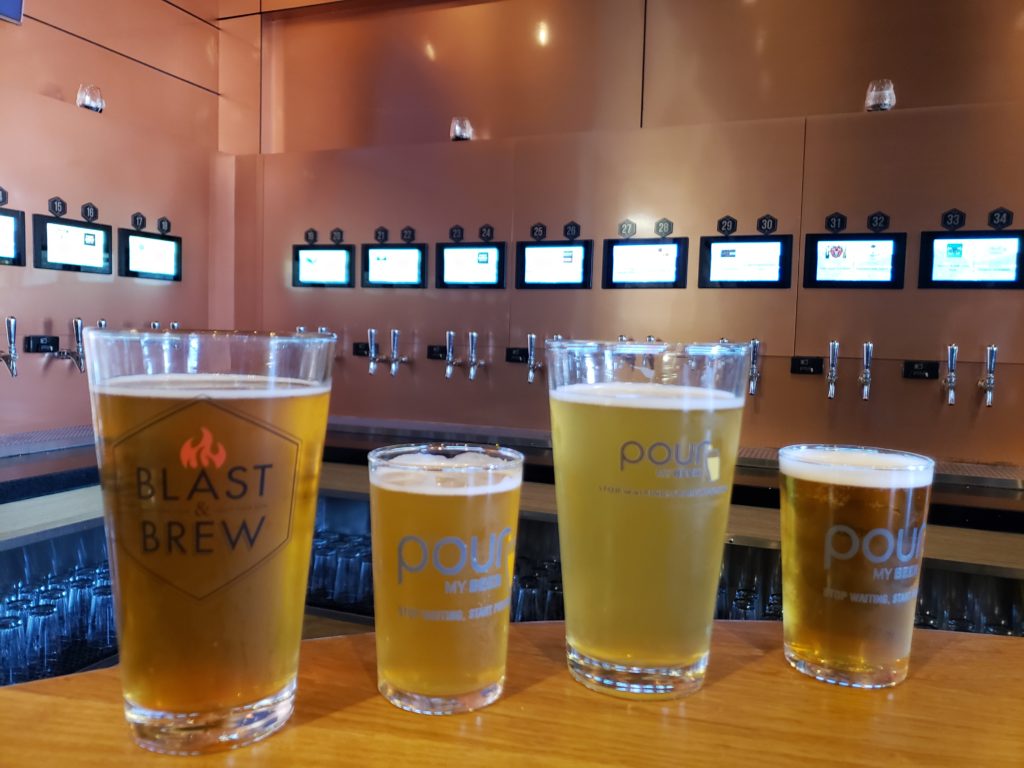 Bocks —

Just because winter is ending doesn't mean you want to totally rid yourself of darker malts. That's why darker German bock beers are a great option in the spring. They're not nearly as dark as stouts and porters, but they aren't pale ales either. They are malty and sweet, but not too much for your taste buds to handle. A bock can be a great transitional beer as you get ready for spring.

Pine

— Pine may seem like an odd flavor for beer, but during the springtime, there's something to be said for a little evergreen in your beer. Most beers don't incorporate actual pine needles into their brews (although there are a few that do!) but instead get these flavor notes from particular hop varietals. The freshness of a slight hint of pine is a great way to get in the mood for the end of winter.
Obviously, summer conjures up images of beaches, warm weather, and long days. The preferred beers of summer reflect this mood. They are light and drinkable, perfect for cookouts, or cooling off after a hard day's work. Let's take a look at some of the best flavors summer beers have to offer.

Fruit —

Summer is a great time for fruit beers, especially ones that are light, crisp beers. Fruit is refreshing and sweet, making it go down easy. Shandy is a particular style of beer that is popular during the summer months. Shandy is an even mix of lemonade and beer, resulting in an easy-to-drink brew that is typically low in alcohol. Many brewers are also experimenting with shandies made with fruits other than lemons – adding more variety to an already diverse offering.

Wheat —

Wheat beer and fruit go hand in hand. Wheat beers, such as Belgian wits and hefeweizens, have a hazy spiciness that is full of flavor, but never heavy. Plus, they are often served with a slice of citrus, adding another refreshing taste. Needless to say, wheat beers go down easily on a hot summer day.

Pale and Hoppy —

If you're a hop head, you'll want to make sure you choose a hoppy beer that is also pale with a light malt body. Pale ales and their hoppier cousins, India Pale Ales (IPAs), come in several varieties and some of them are the perfect pairing for summer. Luckily, as more breweries are trying to cater their special releases to specific seasons, they are making sure to include summer pale ales when the warmer months roll around.

Classic Pilsner — In many ways, the classic pilsner beers your grandfather loves are great in the summer. They're light, not overly hoppy, and very refreshing. If you're an adventurous beer drinker, don't let the term "pilsner" turn you off. There is a wide variety of fun pilsners out there that experiment with the classic flavor profile of this Czech style. So don't be afraid to go with an old standby every once in a while, especially if you're having a lot of friends over while you fire up the grill.
Hazy IPA — If you're a beer lover, by now you have surely heard and also tasted a delicious Hazy IPA. If not, they're also known as New England Style Indian Pale Ales or juicy IPAs. Hazy IPAs are the perfect beverage to sip on while in the sun because they are packed with fruit and citrus flavors, are smooth to the taste, and are soft-bodied. The beer appears to be hazy because it is made with wheat or oats. No bitterness with these refreshing IPA's, just a sweet treat that will not be difficult to get down!

The low IBU is a simple and quick way to tell whether the IPA you are seeing on the menu is Hazy IPA or not. The "Haze Craze" is real! Customers cannot get enough of them, and this unique type of IPA

tends to sell 2-3 times more than a traditional IPA

. So, if you are trying to keep up-to-date on new consumer trends, this is the way to go! The bright orangey-yellow coloring of the beer will fit perfectly into the aesthetic of a nice summer day, and your customers will absolutely love this option on tap.

Sour —

The best way to describe a sour, refreshing! Sour beer has a puckery, acidic, and tart taste with a champagne-like fizz. This style is found in several different beer categories like Berliner Weisse and Flanders Red Ales. Just because they hold the name sour does not mean that some aren't fruity and light to the taste.

It is the perfect beer for hot summer days. Beer connoisseurs will love the flavor, while people who aren't the biggest beer fans will love that they don't have a typical beer taste. Sours should be drunk out of a glass, making it the perfect beer to be served on a self-serve beverage wall to enhance its sparkling texture.
Things start to cool down come autumn. Fittingly, the beers of the season are less concerned with being refreshing — many will start to play with a heavier body and more autumnal spiciness. Obviously, the flavors of Thanksgiving also come into play, as well as seasonal ingredients. In fact, in many ways, autumn beers were the first seasonal beers to gain popularity.

Pumpkin —

It should come as no surprise that pumpkin, the most autumn-inspired ingredient, dominates the seasonal beer scene every fall. Pumpkin beers allude to their pastry counterparts, often featuring large amounts of nutmeg, allspice, and cinnamon. Pumpkin also creates a heavier body, giving these beers a more dessert-like feel. In fact, these seasonal beers are so popular, they are starting to be released earlier and earlier every fall.

Maple —

More recently, maple has become a popular flavor addition in fall beers. The syrupy flavor pairs well with brown ales, making them less heavy than pumpkin beers. The lightness of these beers makes them perfect to drink before or after dinner.

Amber —

Amber beers, whether ales or lagers, are slightly darker than pale beers. This slightly heavier maltiness is perfect for the fall, especially if you're spending the day watching football. Supremely drinkable, amber beer comes in a lot of different varieties, making it easier to cater to your palate.

Belgian —

Belgium is famed for its Trappist beers, which can only be legally made by Trappist monks. These beers have long been hailed as the best in the world. They tend to be spicy and boozy. If you want to spend some time sipping on one beer and really explore its flavor profile, Trappist ales are perfect come autumn.

Oktoberfest —

Autumn is also the time when Germany's famed Oktoberfest, probably the greatest holiday dedicated to beer in the world, is celebrated. So it only makes sense that many breweries offer their own Oktoberfest beer. Oktoberfest beers are typically heavier brews that are well-aged with a deep amber color. If you want to really celebrate like a true Bavarian, find one of these beers and raise your stein.
Winter is cold, and understandably, a time to head inside and settle in for the long freeze. Mirroring the extended nights of winter, these beers tend to be heavy and dark. Plus, many winter beers get into the holiday spirit, incorporating flavors that pair well with winter feasting. Here are some of the flavors and styles to watch out for during the deep winter.

Stouts —

These dark, bitter, and roasty flavored beers will leave you with a warm fullness that is perfect for hibernation. What sets stouts apart are their taste and color. They are black and taste like coffee, licorice, and chocolate. A stout should be full and creamy to the taste, making it the perfect beer to sip on on a cold night.

Porters — A porter is a deep brown, reddish color with a creamy head. It has a roasty chocolate flavor and is slightly bitter. As one of the heaviest beer styles, it is best to drink in the colder months when you need something to warm your insides. With so many different porter options, you will surely find one that satisfies your taste.
Imperial — Among brewers, imperial is short for extra boozy. Unsurprisingly, most people can't have too many imperial beers in one night because they are usually not the best idea if you plan on starting to drink around noon. But in the winter, when there aren't any cookouts or long vacation days to worry about, imperial beers become a lot more appealing. Plus, the extra alcohol content provides a pleasant warmth, which helps make the cold nights more bearable.

Bourbon —

Another popular technique for winter brewers is barrel aging. This involves letting the beer age in a used liquor barrel for months at a time. As a result, the oaky flavor of the liquor is imparted upon the beer. This technique works best on heavy, high-alcohol beers, so they are especially well-suited for the colder months.

Chocolate and Coffee —

Stouts and porters already have subtle coffee and chocolate notes. Many brewers play on these subtle flavors by actually adding chocolate and coffee to their brews. These heavy, dark flavors are perfect for the kind of dessert beers that scream winter.

Eggnog —

This is a recent development, but for those of us who love to sip on eggnog every winter, it's a welcomed one. The creamy, spicy flavors of eggnog lend themselves well to heavy, dark beers. Again, these aren't the kinds of beers you'll want to drink too fast and in large quantities, but if you want a nice dessert beer, eggnog-inspired brews are definitely worth a try.
Getting the Most Out of Your Seasonal Beers
Once you buy a seasonal beer, the next step is making sure it tastes its best. There are several ways to ensure you're maximizing the potential of your perfectly selected beer. Here are some good tips to start:
Just like wine, there are specialty glasses designed to get the most out of different styles of beer. Pilsner glasses are tall and slender, while glasses for Trappist beers are wide-brimmed and appear more like goblets. Some beers even come with the proper glassware depicted on the bottle.
If you're going to invest in top-quality beers, grab a handful of style-appropriate glasses while you're at it. Once you have a set of the necessary glasses, you won't have to worry about buying them again.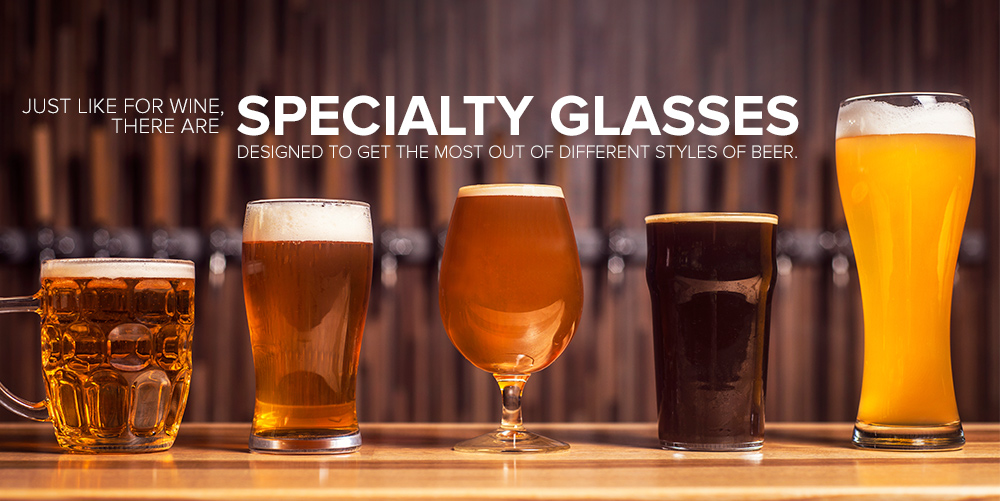 Serve Them at the Correct Temperature
Despite what certain beer advertisers might say, beer should not be served ice cold. Of course, if you're taking a beer outside with you on a hot and sunny day, you can certainly make an exception. On the whole though, you should serve your beer slightly warmer than you might serve a soft drink.
And just like glasses, different beers are best served at different temperatures. Again, high-quality beers will often put the proper temperature on the label, but when in doubt, you can also search online.
If you're truly ready to take your seasonal brews to the next level, it is time to consider a self-pour beer system. For the beer aficionado who wants full control over their beer selection, nothing can beat heading to the bar and pouring your own beer. Some people prefer a foamy collar while others prefer no foam. Teach new customers how to pour exactly to their liking with your self-serve beverage wall, again giving them complete control over what they consume.
Self-pour technology is the best way to get the most out of your seasonal beers as customers can pour as little or as much as they want while paying by the ounce. Sometimes, patrons may be hesitant to try new beer styles and new releases because they don't want to risk not liking them and having to pay for a full glass, but that is no issue with the ability to pour by the ounce thanks to PourMyBeer's technology. Let your customers truly taste the seasons by allowing them to pour their brewski by the ounce. It will give them more exposure to testing out your new brews and essentially increase your beverage sales as every sample they pour is accounted for and going towards your beverage sales! And a bonus? They won't be asking your bartenders for free samples and they won't ever have to wait for their next round as they are in the riding seat.
These fully automated systems are the perfect option for bars and taprooms looking to offer the widest selection possible to beer-loving customers.
Don't forget to share this article with your friends!
We hope we were able to give you some guidance on the best beers to drink each season! If you have any questions, or if you are interested in getting your own self-pour setup, don't hesitate to reach out to us! Feel free to click the button below and someone from our team will be in touch shortly.