Characteristics of A West Coast IPA
Clear to Slight Haze
Gold, Copper, Red/Brown
Bitter
Aggressively Hopped
Dry Finish
Grapefruit
Pine
Citrus
Pepper
Characteristics of A Hazy IPA
Sweet
Cloudy
Intensely Aromatic
Floral
Creamy Mouthfeel
Juicy
Tropical Citrus
Hops
Fruit-Forward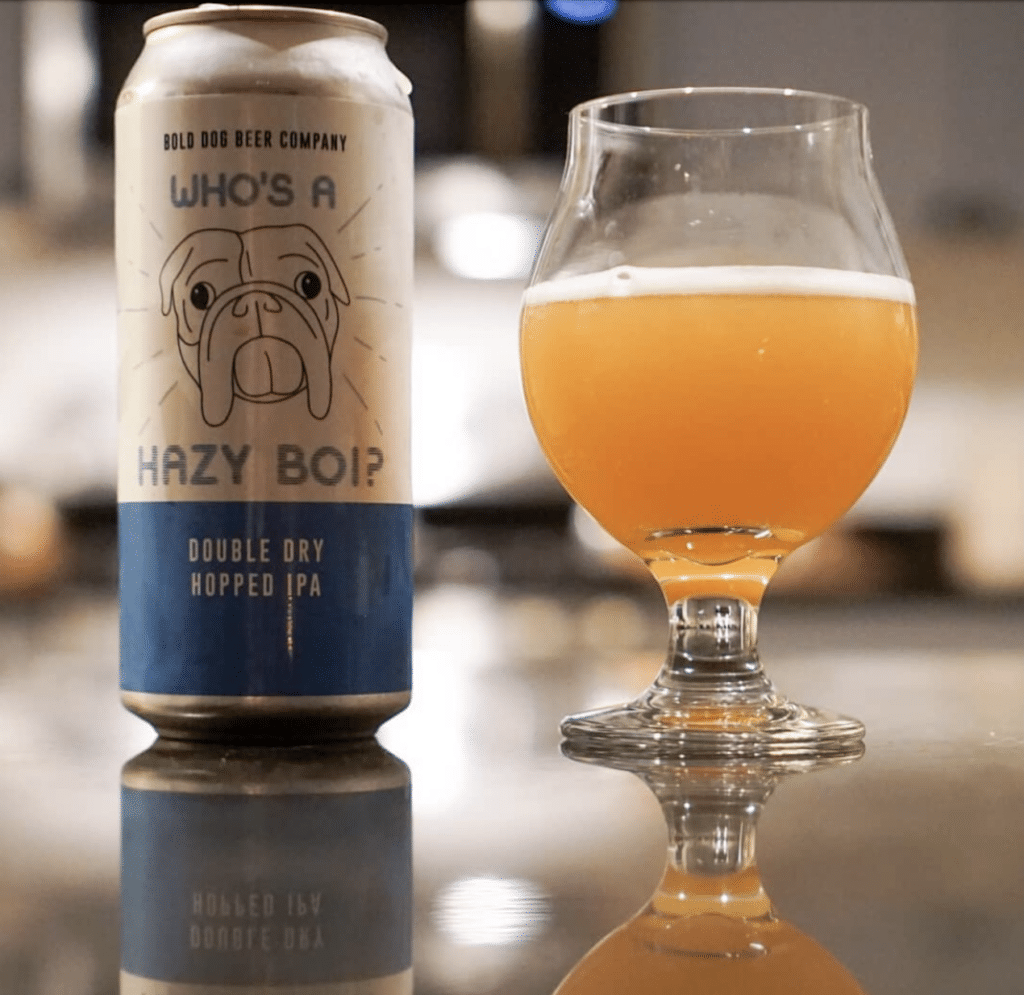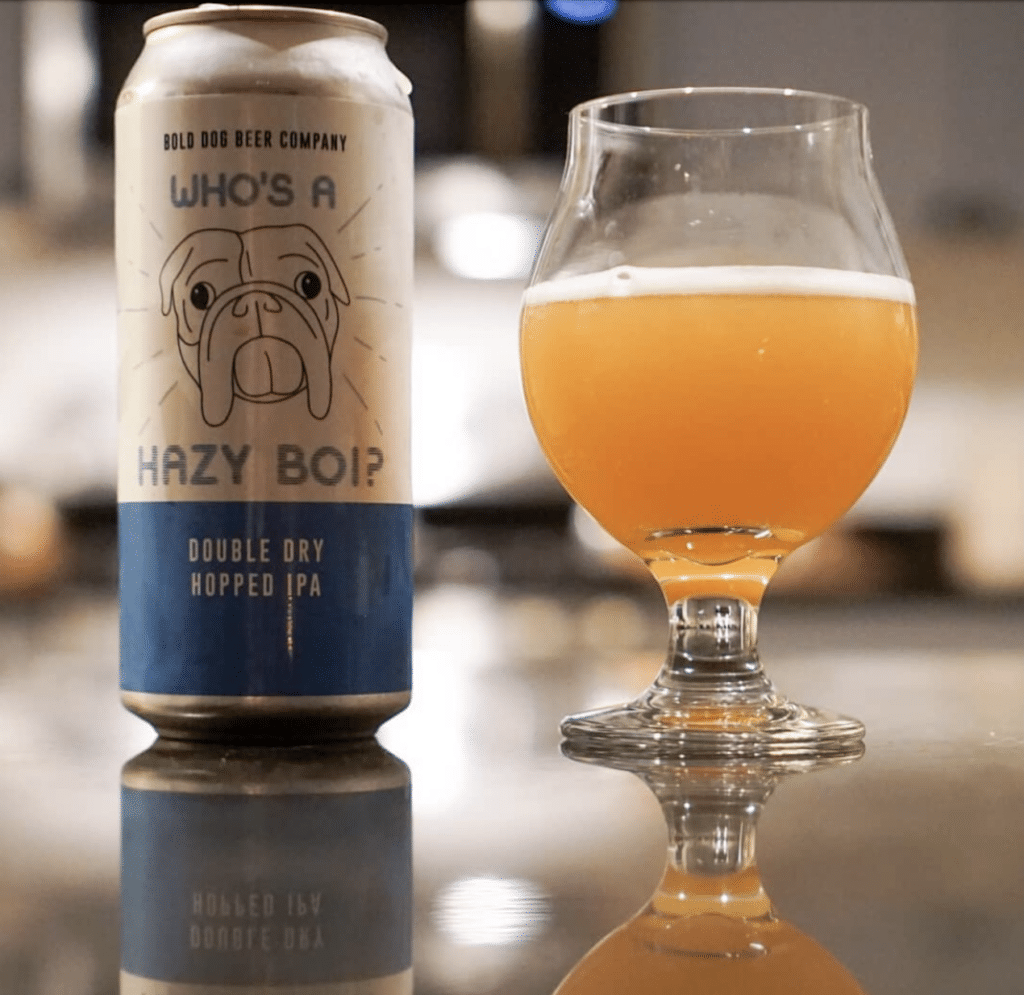 Who's a Hazy Boi? Double Dry Hopped IPA
Awwww, who's a hazy little boi??!! Who wants a little Simcoe and Citra treat??? No need to play dead, or roll over, we're giving you a nice little hazy surprise in your bowl today. You'll get your daily dose of juicy fruits evened out by just a whisker of grapefruit & pine bitterness (It's still an IPA after all). Best enjoyed super fresh while walking on your hind legs or sitting pretty.
Zombie Luau Passion Hazy Passion Fruit Hazy IPA
Daydream of tropical climates with this hazy IPA packed with pineapple-forward hops and passion fruit juice. Brewed with Sabro, Ekuanot, and Chinook, Zombie Luau is sweet and pleasantly tart with a luscious texture.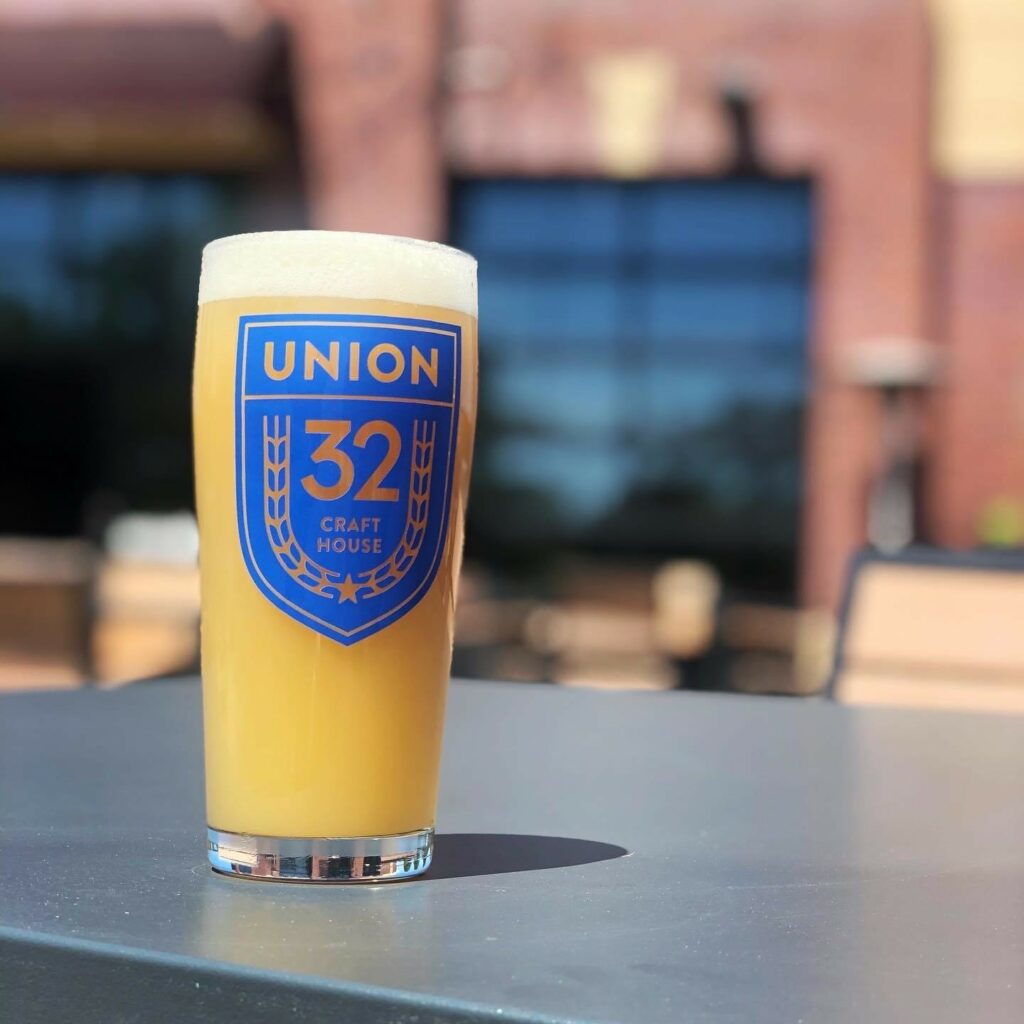 There and Back Eagan Hazy IPA
Go on an adventure with this hazy IPA made with all New Zealand hops. Dry-hopped with BSG exclusive hop blend NZH-107 to give this hobbit's ale intense grapefruit and tropical aromas. 6.9% ABV.