How to Overcome the Hospitality Hiring Shortage
We teamed up with our partners at Bbot, leaders in contactless dining services, to bring you an exciting and much-needed webinar on How to Overcome the Hospitality Hiring Shortage in 2022. PourMyBeer and Bbot provide restaurants/bars solutions to improve efficiency and guest satisfaction while helping operators overcome the labor shortage.
During this 60-minute webinar, successful hospitality operators walk you through how they're overcoming the labor crisis and beginning 2022 stronger than ever! They share insight on…
Fill out the form below to watch the recording!
*By registering for this webinar, your information will be accessible to both PourMyBeer and Bbot.*
Share this event with your friends in the industry!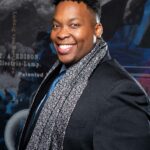 Managing Partner, of Craft Food Hall
Managing Partner – Craft Food Hall, MA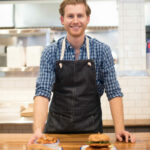 Owner and Operator – RegionAle, MD
Owner and Operator – RegionAle, MD
Kevin Curley is the owner and operator of RegionAle, with two locations in Maryland. Kevin got his start in the restaurant industry at the age of 16 and has degrees from both the Culinary Institute of America and the School of Hotel Administration at Cornell University. Before opening RegionAle, Kevin worked under James Beard, nominated chef Cindy Wolf, and was the executive chef of Le Cafe Cent-Dix. RegionAle was created with the goal of highlighting regionally famous American sandwiches and craft beers. Current plans are to open one to two additional RegionAle locations in 2022.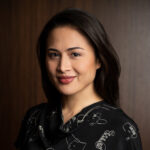 GM in the Hospitality Industry
GM in the Hospitality Industry
Shana Watts is a General Manager in hospitality, bringing over 20 years of restaurant and service experience. She's used Bbot in her work as an in-venue and off-premise solution for her hiring and operations issues. Shana has worked on both sides of the table as server and manager and has experience in both advisory roles and in-house hospitality work in New York.

Bbot is transforming the hospitality industry by providing powerful digital ordering for restaurants, bars, and more. Bbot products and services help businesses increase revenue and reduce staffing costs while improving their hospitality. With tools to help restaurants/bars own the guest experience from start to finish with custom branded in-venue signage and interactive online menus and seamless collaboration between guests and servers on a single tab, Bbot does it all.
If you missed our previous webinars and want to check them out, click below to go to the Webinar Series Center! If you have any questions, do not hesitate to contact us or email us at cheers@pourmybeer.com!