How to Prepare Your Restaurant for the Cold
When the cold weather starts creeping up, typically, businesses in the hospitality industry must prepare for the drop in temperatures. During the past two years, bars, restaurants and other operators in the hospitality space had to think outside the box to bring customers in and keep sales flowing, which is why we have come up with a list of tips for you to prepare your establishment for winter.
According to National Restaurant News, 79,438 restaurants in the United States have permanently closed, which is 10.2% of the total 778,807 restaurants in operation at the beginning of the pandemic in March 2020.
As with any winter preparation, we've included some important things to keep in mind. Since many restaurants are financially unable to redo their outdoor space for the cold weather, we wanted to create a helpful list of tips and tricks that will help you bring in customers without breaking the bank.
Let's take a look at the 20 tips to prepare your establishment when operating this winter:
20 Tips to Prepare Your Restaurant for Winter
Every year, when the cold weather arrives, bars and restaurants have to prepare to keep their guests safe. With proper inspections and preparation, you'll create a safe environment for guests to enjoy their food and drinks.
Let's take a look at the 20 ways you must prepare for the winter months ahead.
1. Properly Insulate Your Pipes
When the temperatures start to drop, it's common for pipes to freeze and burst, leading to a loss of water and potential flooding, ultimately leaving you with a hefty bill. To prevent this from happening, you must properly insulate your pipes. It's crucial to insulate pipes that are located in unheated areas as these will be more likely to freeze, and you should insulate both hot- and cold-water pipes.
As pipe insulation will take some time and effort, it's a good idea to get in contact with a local contractor who can help you take care of this. They'll tell you what pipes to insulate and get the job done right.
2. Prepare Your Fire Sprinkler System
As you prepare your pipes for the winter, you also want to prepare your sprinkler system. You must maintain your fire sprinkler system regularly throughout the year, so it is ready once winter arrives. If your system is properly inspected and maintained, you shouldn't have to worry about freezing lines.
There are two types of sprinkler systems: dry and wet. The maintenance and preparation you need to take will depend on the system that you have installed. In wet systems, the pipes have water running through them whereas dry systems have pressurized air to prevent water from freely flowing through the lines.
Talk to your local fire sprinkler professional before winter to have your system inspected. And they'll be able to tell you exactly how to prepare your system for the winter so you won't stress once the season comes.
3. Parking Lot Maintenance
Ideally, you want to maintain your parking lot often, but in the winter, it's necessary. This includes paving and filling potholes, painting parking lines, and resealing the lot before the first snowfall. This will extend the life of your parking lot and increase the level of safety. Better yet, your customers will appreciate it since they won't ruin their tires due to a poorly maintained lot. If you don't maintain your lot before winter hits, you'll only find more issues come spring!
4. Secure a Contract for Snow and Ice Removal
Not only do you want to maintain your parking lot before the first snowfall, but you also want to set up a snow removal contract. In this contract, you should detail what areas you expect they'll plow and tell your contractor where to pile the snow in your parking lot. If your parking lot is on the smaller side, discuss removing the snow from the property entirely. This will safely keep your lot open for customers to park and increase your profits.
While discussing snow removal contracts with your management company, ask them to keep your sidewalks and walkways clean and free of snow and ice as well. Although it's always important to keep your sidewalks free of any snow and ice for safety reasons, this year it's especially important with the number of customers ordering takeout. Slips and falls are the number one cause of restaurant accidents, with about 70% of them occurring on flat or level surfaces so you want to do whatever you can to limit the risk of customers falling.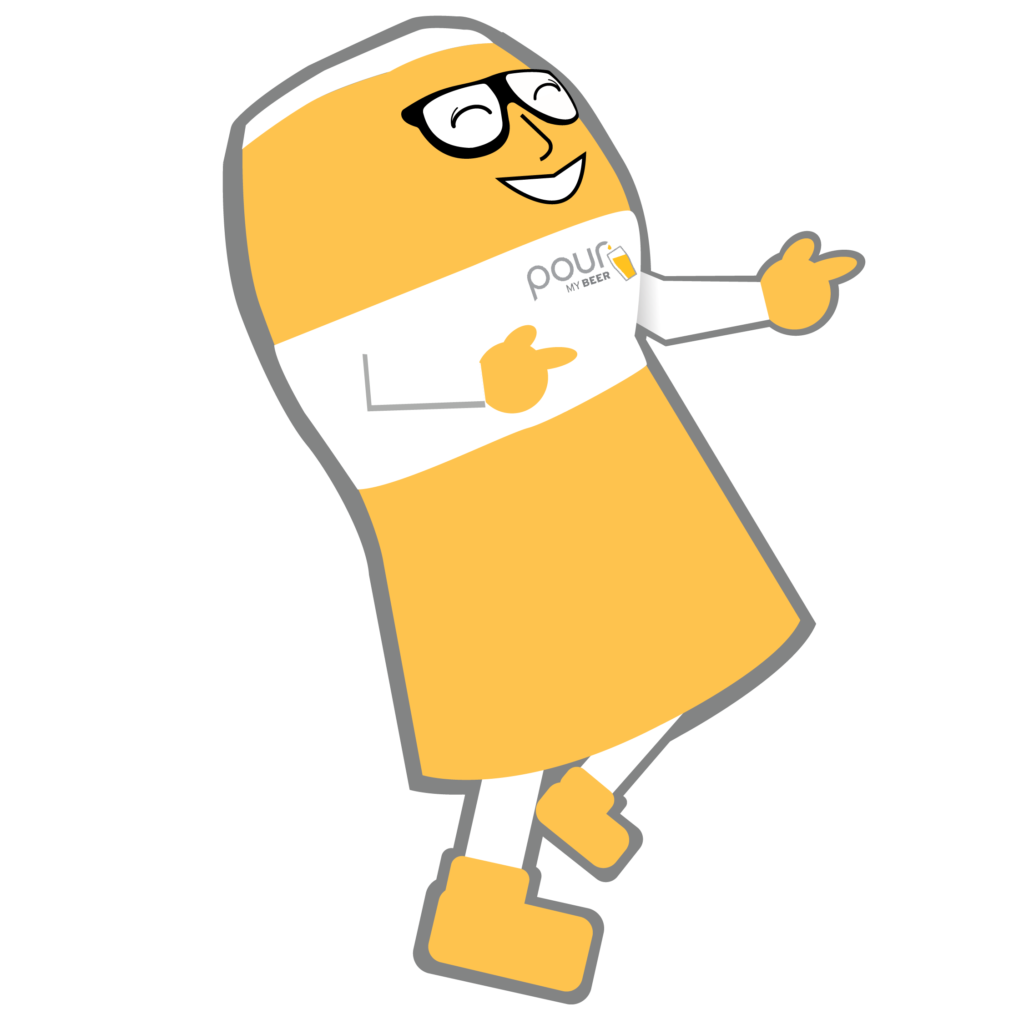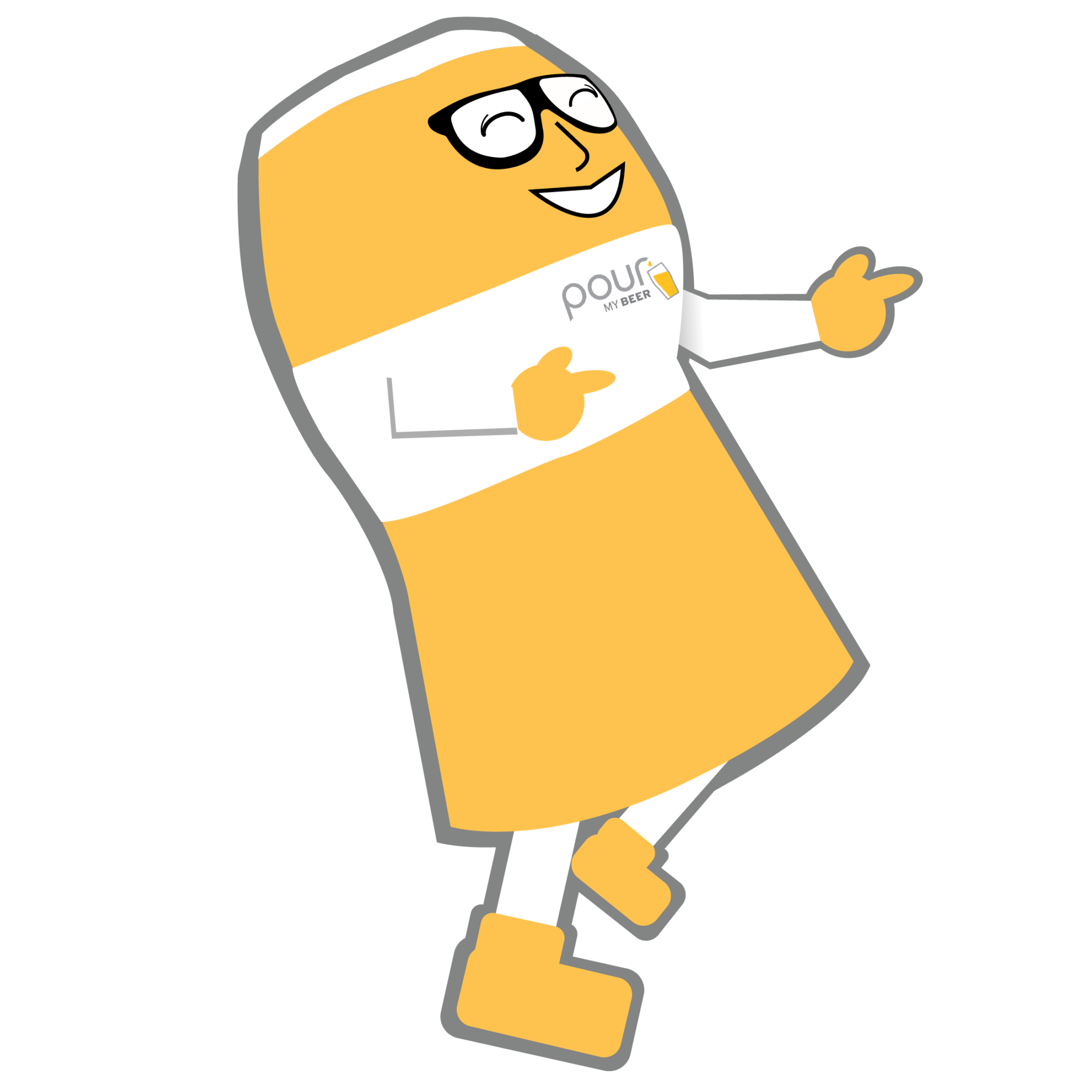 PourMyBeer Tip: If your snow contractor agrees to keep your sidewalks clear, you still want to have shovels and salt in case.
Once guests enter your establishment, the soles of their shoes will bring in snow or rain, causing the floors to become slippery. Add mats or rugs at the entrance of your establishment and place caution signs or cones to warn customers that it's slippery.
7. Prepare for Power Outages
With snow and ice storms, the potential for power outages will increase. You want to prevent power outages as they cause you to waste food and lose business and profits. But if you do experience an outage, you want to have a plan.
To prepare, buy a generator to power your refrigerators, emergency lights, and any necessary kitchen equipment. Backup generators will allow you to keep your food at the proper temperature. If you can't power your refrigerators, make sure your employees are aware of the temperature danger zones to ensure that all food is properly handled.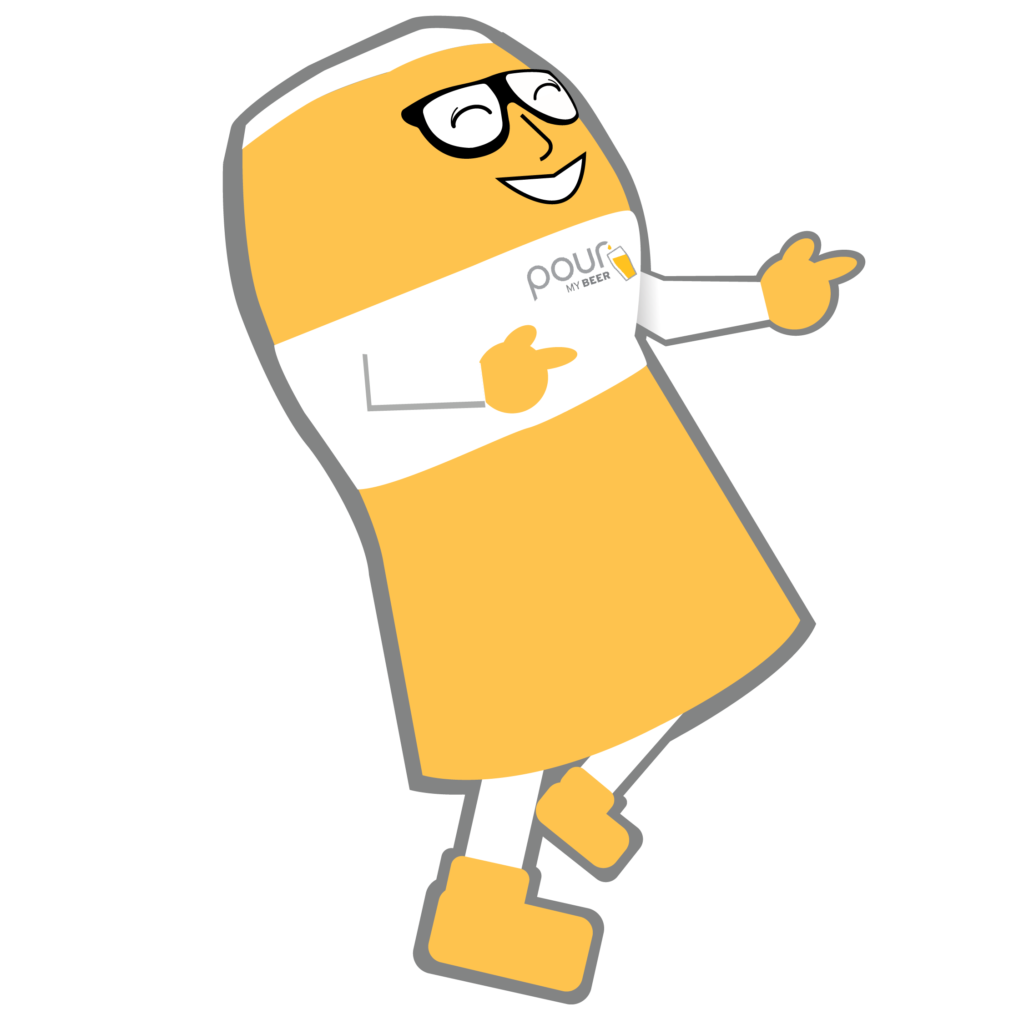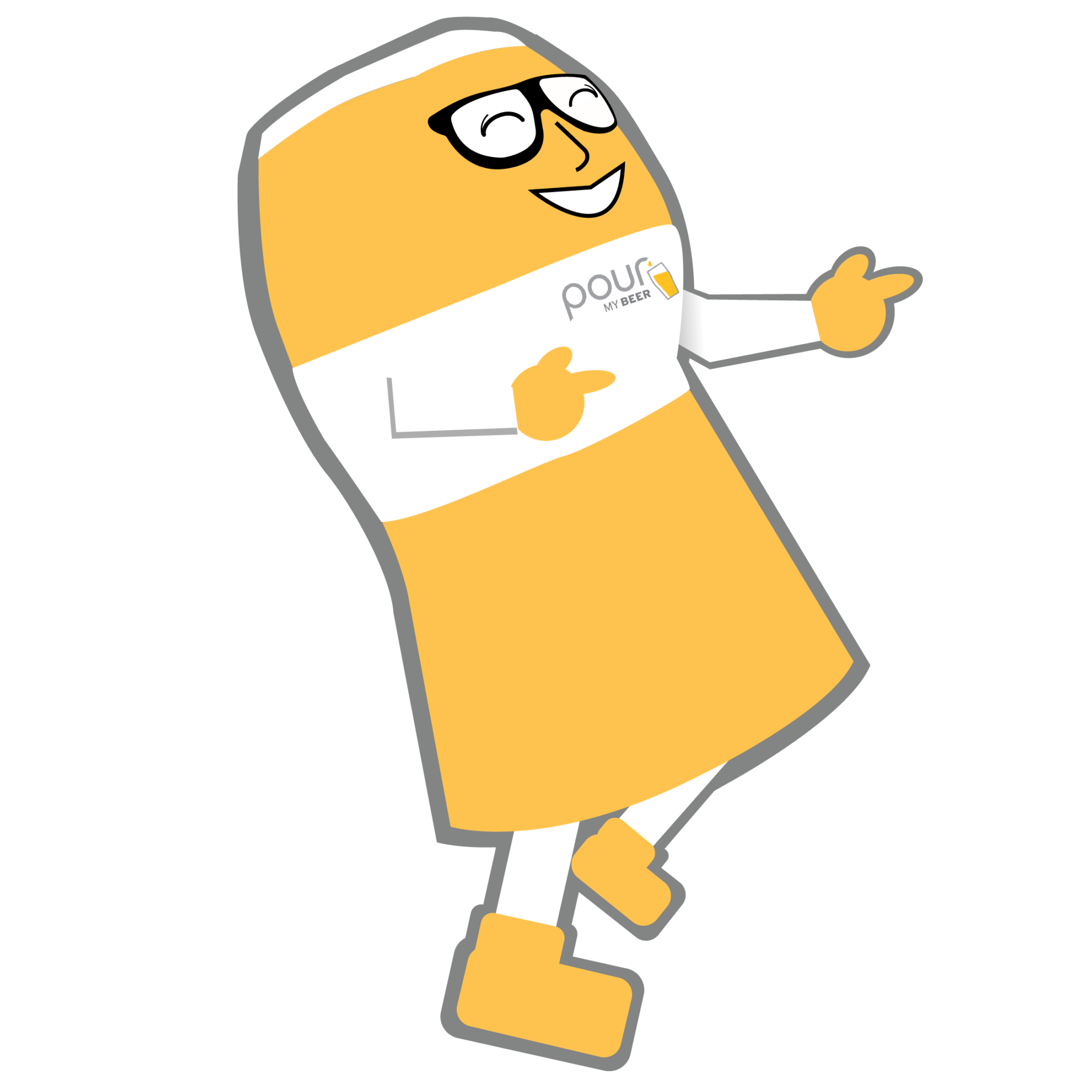 PourMyBeer Tip: Have several thermometers throughout your kitchen so staff can check the temperatures of food items often.
If purchasing a backup generator isn't in your budget, partner with a company that offers temporary heating solutions to keep your customers warm if your power goes out.
8. Get Your HVAC System Inspected
Another system that you need to get inspected before freezing temperatures arrive is your HVAC system. This will ensure that your system is working and you won't have any system failure soon. By having your system inspected, you'll know that your system is operating efficiently, and it'll save you money in the long run.
9. Control the Heat in Your Kitchen
Now that the weather has cooled down and you'll be turning the heat on in your establishment, it's important to control the temperatures in your kitchen. The heat from the dining room can increase the temperature in the kitchen (which is already hot due to the kitchen equipment). To prevent the heat in the kitchen from becoming unbearable there are two options:
Install a zone heating system
Buy portable AC units
Zone heating systems allow you to achieve ideal temperatures in different areas of your establishment. For example, you can turn the heat up in the dining room while you turn the heat down in the kitchen. These systems bring greater temperature control while also bringing higher energy savings.
But, these systems may not be financially suitable for many as the price can be steep. This is where portable AC units come in. Buy a couple of units to place in the kitchen to provide temporary relief for your kitchen staff.
10. Winter Specials or Seasonal Menu
Now that the cold weather is here, you'll want to offer menu items that are suitable for eating outside. You can create a few rotating winter specials that are comforting like french onion soup or pot roast. Or, you can create a new seasonal menu as a way to bring in guests.
Like with your seasonal food, you'll want to create or offer seasonal drinks, too. Guests love trying unique drinks. They want to taste something that they can't make at home. Take this as an opportunity to get creative and have fun with it! Your seasonal drinks will entice diners to post on social media as well, increasing your exposure and bringing more people to your doors!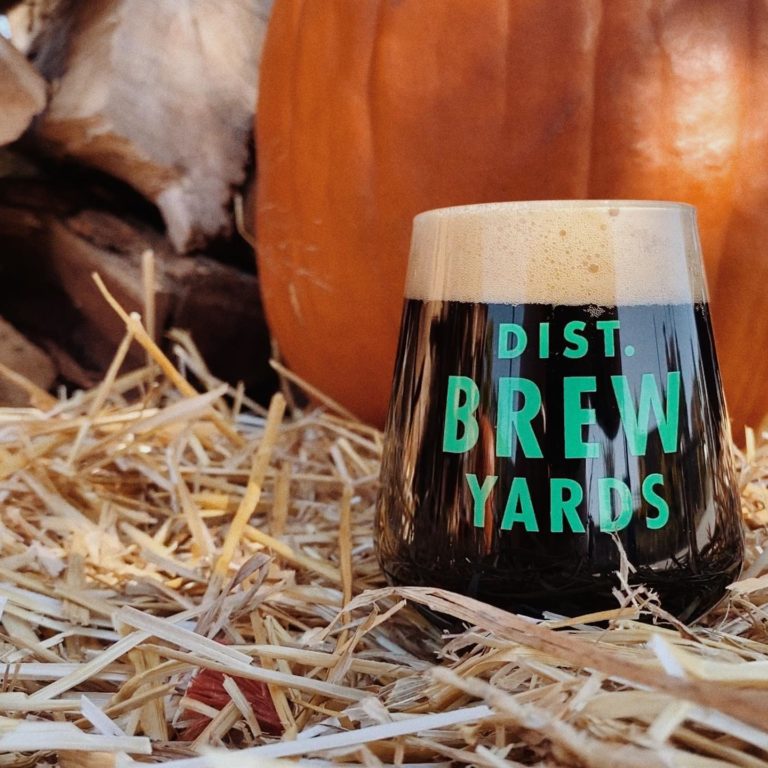 As we begin to enter the holiday season, start decorating your establishment! Whether it's pumpkins for fall, Christmas decor, or hearts for Valentine's day, passersby will love the inviting and welcoming atmosphere you've created.
It's also a great way to boost your exposure on social media. Customers will want to share pictures and engage with you online if you're in the festive spirit! And, they'll be more likely to bring friends and family next time.
12. Covered Outdoor Dining
Before purchasing any sort of structure for your outdoor dining area, check your state's specific guidelines and regulations to see what is and is not permitted.
If possible, consider building an all-over covering above your outdoor seating area. You can go for a more permanent route or go for something temporary (i.e. tents). Get creative with it! Use bubbles or greenhouses to keep guests separate from one another. The greenhouse will provide extra warmth, and the bubbles will help you stand out and entice guests to your doors!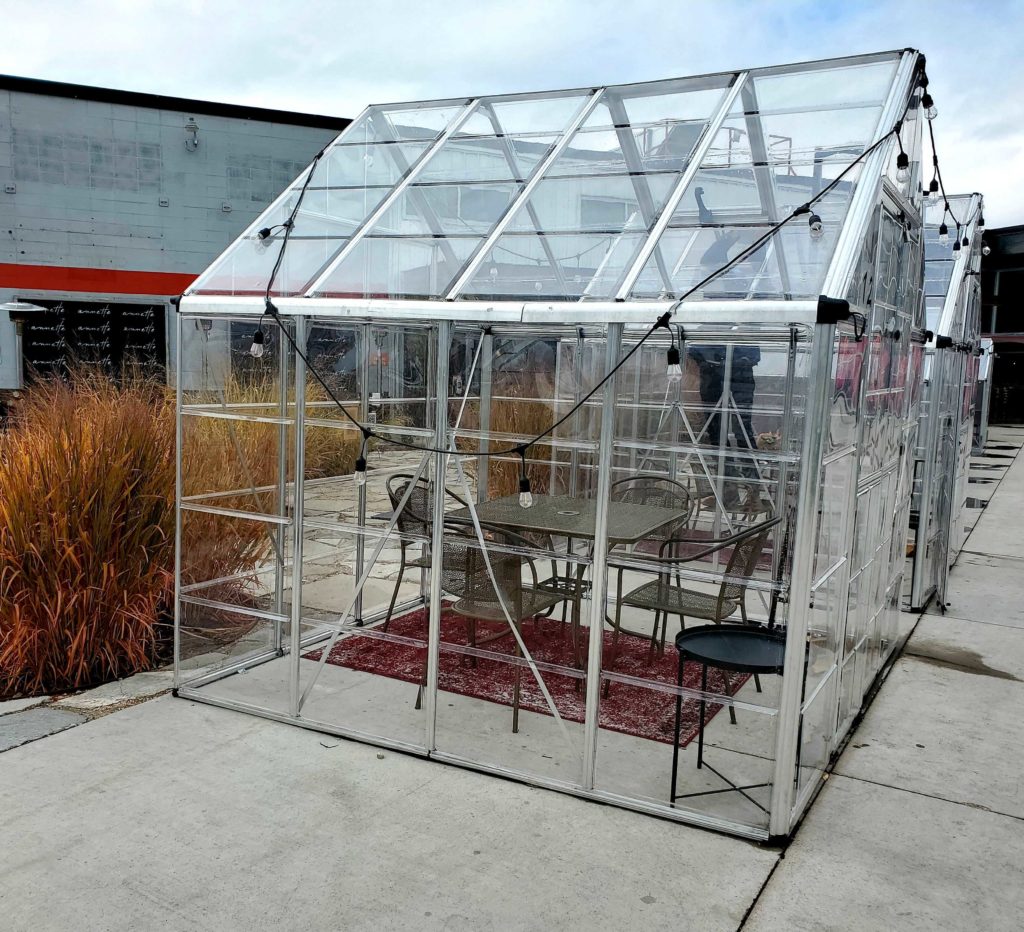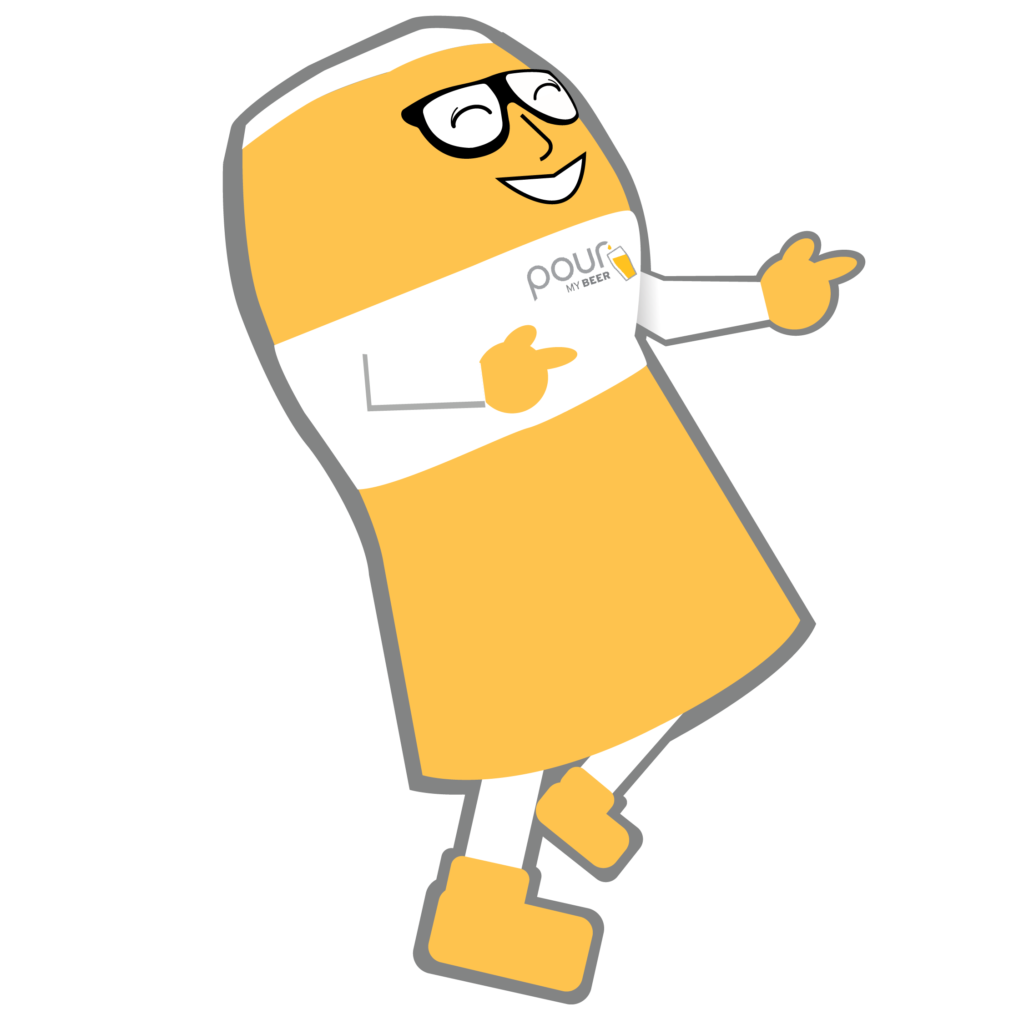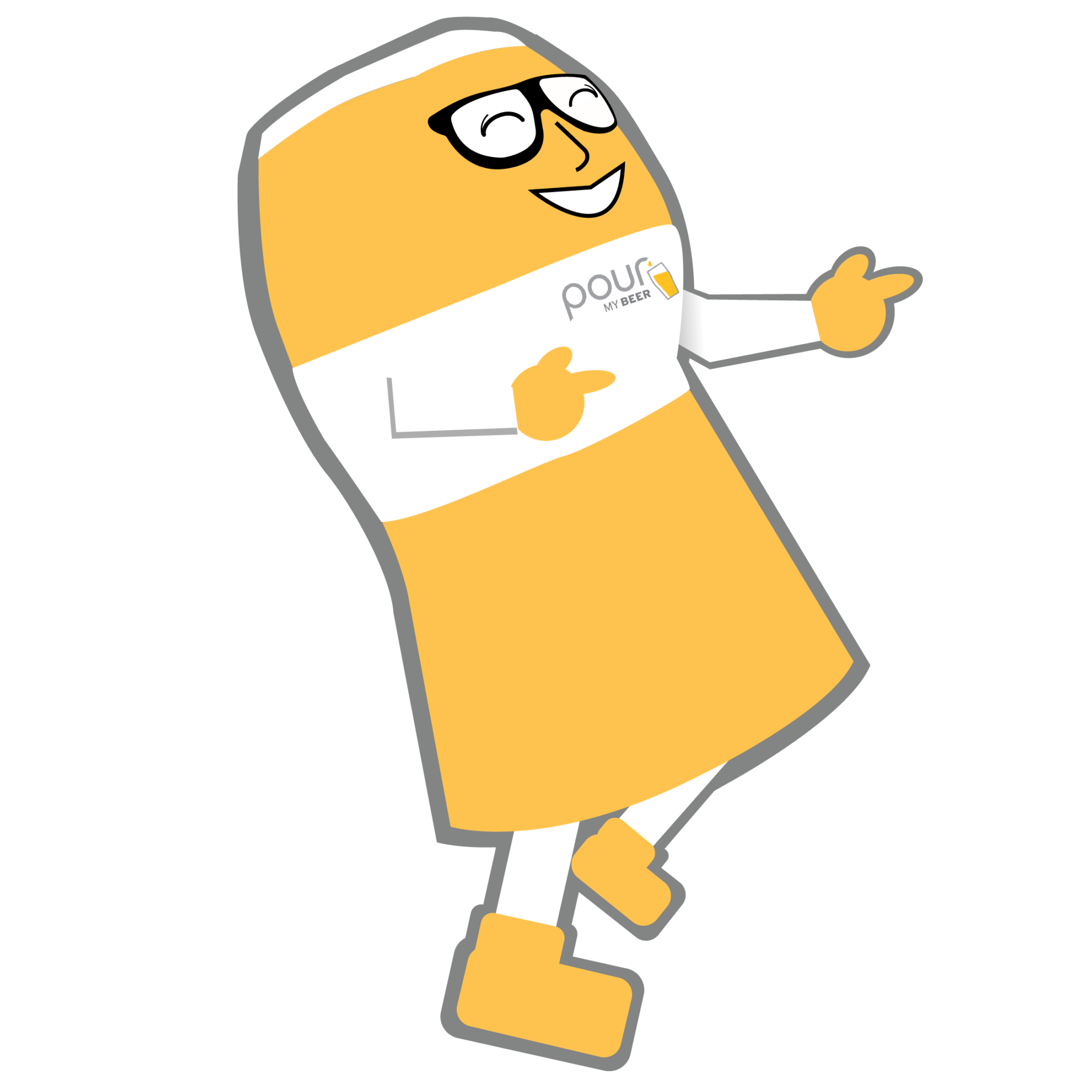 PourMyBeer Tip: One of our PourMyBeer Family Members, Ono Brewing Company, installed a carport on their patio equipped with vinyl curtains that can be rolled up or down based on the weather. This was a cheaper route compared to an awning with the same square footage. They've seen great success so far and are now prepared for the winter weather on their outdoor patio!
13. Heated Outdoor Dining
Once you have a covering on your outdoor dining area, you'll want to heat the area. Having a warm outdoor eating area could set you apart from other businesses in your neighborhood. It'll help you bring more customers to your door as some people aren't as comfortable eating indoors.
Invest in portable heaters. You can place one next to each table to add ample warmth for diners. Keep in mind that using portable heaters in combination with a tent, you want to make sure your tent has flaps otherwise this can become a safety hazard.
If you have enough space and get it cleared with your local fire department, you can add outdoor fireplaces and fire pits to increase the level of warmth. It'll also make your dining area feel cozier and will likely be an attraction that will entice guests.
14. Create a Welcoming Outdoor Atmosphere
You want to create an environment that entices guests to come in and dine at your establishment. While adding an all-over cover and fire pits will help to create a more welcoming atmosphere, try your best to make your outdoor dining area look permanent rather than a temporary setup. Look at ways to take advantage of the circumstances and get creative with the physical barriers.
Create an even more inviting atmosphere by carefully considering your outdoor furniture. Don't buy something that will peel and become discolored, and replace metal furniture with a material that won't get as cold in the lower temperatures. Make sure that whatever you select is durable enough to withstand the various elements of nature, while still enhancing the look of your dining area.
15. Offer Blankets for Guests
Unfortunately, offering reusable blankets will not be possible in every state. In that case, you can offer your guests one-time-use blankets that come wrapped in plastic. (Just like on the planes.)
It's up to you whether you want to charge a small fee for this or not. As always, think of this as an opportunity to sneak your branding into your customers' home – keep reminding them of your brand at home as this is where they spend much of their time, and they will be back sooner than later.
Also, you can sell branded merchandise for the winter. Put your logo on beanies, scarves, and gloves. Customers always want to support their local businesses, and it will get your brand more exposure!

16. Prepped Meals for Takeout
At the beginning of March 2020, takeout only made up 18% of food sales, but as of early 2021, 68% of consumers said they are more likely to use a takeout service than they were before the outbreak and 53% of consumers said takeout is essential to the way that they live. If you aren't offering takeout or delivery services, ask yourself why not.
Now that we're heading into the colder months, people won't want to cook or venture out too often to buy groceries. Offer comfort meals that will keep your customers warm and their bellies full! You can offer regular items off your menu or do special "meal kits" where you prep all the ingredients and the customers put it together. These are great for families and larger groups.
Learn more about how to take advantage of your delivery and takeout services here.
17. Takeout and Delivery Specials
With fewer people going out and cooking at home more often, this might be a great opportunity to give the cooks at home a little break. You can help them by offering special DIY packages, including anything from appetizers to desserts – even beverages!
Also, consider offering a special dinner meal kit around major holidays such as Thanksgiving or Christmas. This will make it easy for your customers to prepare for their holiday dinners. You'll bring a smile to their faces while bringing in some sales!
18. Football Sunday Specials
With many sports fans still staying at home to watch the game rather than going to their favorite local bar or a pub, it is a great opportunity to offer special deliveries of typical meals consumed with friends when watching football games and similar. Think pizza or wings specials and of course, growlers along with it.
These packages can be pick-up or delivery, depending on your operations. If you want to keep some stable sales in-house, you can also offer a discounted monthly, or even quarterly, subscription for these.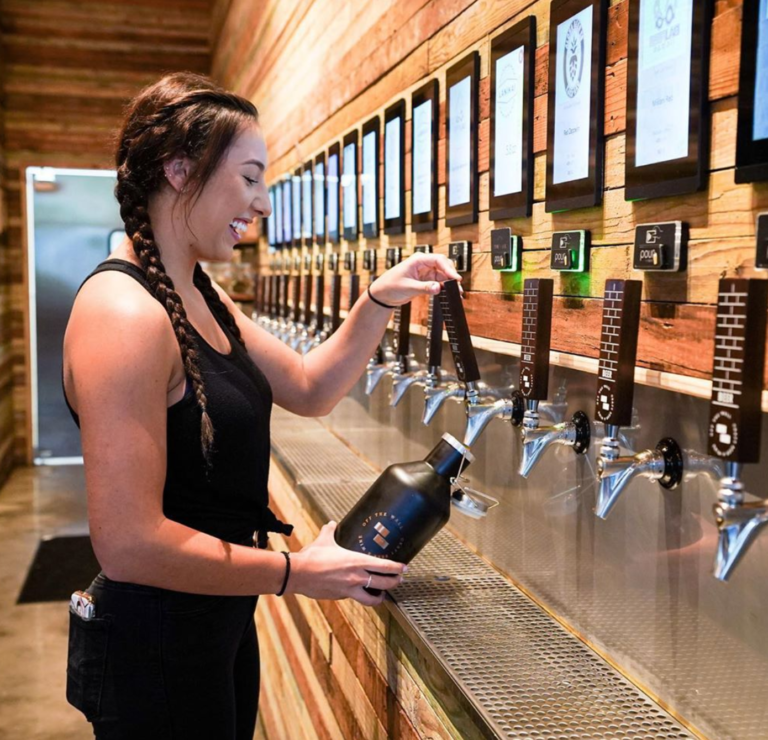 19. Hold Small Private Events
Create an outdoor space that feels intimate and private. Families and friends can book it to gather and celebrate the holidays in a warm and inviting outdoor space. If you offer a space for private events, make sure to market it on your social media channels. Allow guests to book it through your online reservation software.
20. Stay Updated on COVID-19 Guidelines
As the seasons start to change and temperatures drop, there may come a spike in new COVID-19 cases. As a bar or restaurant operator, you must stay up to date on the latest guidelines from the CDC and WHO.
We also advise you to check your state's specific guidelines for operating during COVID-19 as it varies depending on location.
Are you struggling to find and keep reliable staff around due to the current staffing crisis? Self-pour beverage technology significantly increases the speed of serving efficiency while requiring less staff. Learn more about how self-pour technology can help your business!