How to Support Your Favorite Local Bar, Restaurant, or Brewery
The COVID-19 pandemic severely disrupted businesses of all types around the country and the world. Nearly two years after its beginning, we still see the effects it's had on these establishments and some of the significant adjustments in their operational structures the pandemic forced them to make.
In the hospitality industry, which relies on in-person interaction, many restaurants, bars, and more had to shut their doors entirely to dine-in customers. Luckily, several restaurants are reopening their doors and operating at 100% capacity, but now have to navigate the new ways of the industry.
While rules and regulations have been put in place to help contain the spread of the virus and protect everyone's safety, restaurants and bars worldwide face the strain. Businesses' revenue flows have been drastically reduced, in some cases to zero. Sadly, some even had to close their doors permanently.
As establishments still struggle, they need help from their local communities. So the question arises: "How do I support my favorite restaurant in the aftermath of the COVID-19 outbreak?" That's what we answer in this article.
We gathered several tips and strategies to support your local businesses during these times. From ethical food delivery, including curbside pickup, to tipping your delivery workers and getting active on social media, there's plenty we can all do! Every little bit helps in some way. Check out some of the best ways to help out your local businesses below.
Takeout, Delivery & Gift Cards
Even though most establishments are open and operating as usual with in-person dining again, many are doing their best to offer more extensive delivery and carryout options as an added form of revenue. Every order counts, and your help makes a big difference as it helps the establishments not only to stay open but also supports at least some of their staff. Each order received improves its position and keeps revenue flowing.
Many restaurants are also taking advantage of third-party delivery services, such as GrubHub, Postmates, DoorDash, etc. We recommend checking out these apps to see what's available in your area. Do note that third-party delivery services take a large chunk of profits from the restaurant, sometimes up to 30% per delivery order. So, while it's still a good way to support your local restaurant, the most helpful way to go about it is to check if a restaurant has its own delivery service and use that if so.
Most, if not all, delivery services (both first- and third-party) have options for contactless delivery. This means their delivery drivers will leave your food at the door or entrance of your building and usually wait for a notice from you that you picked it up, all without any direct interaction to limit the risk of infection.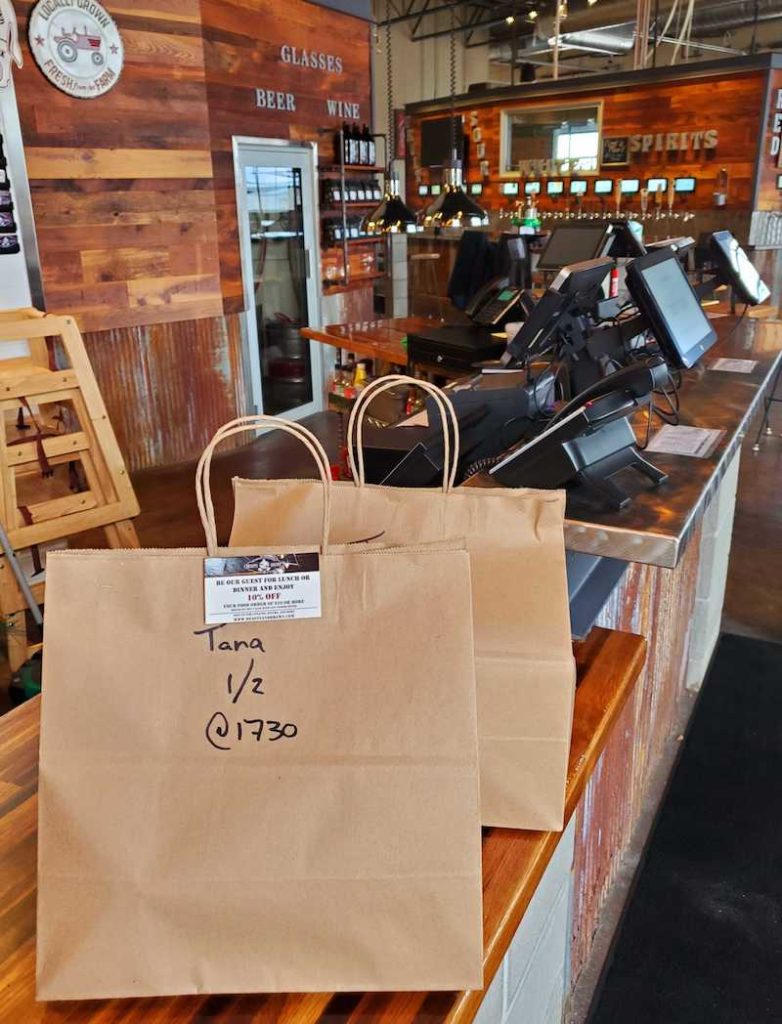 Example: Beasts & Brews in Colorado Springs, Colorado, adjusted their full-service restaurant business model to offer delivery and takeout methods as well.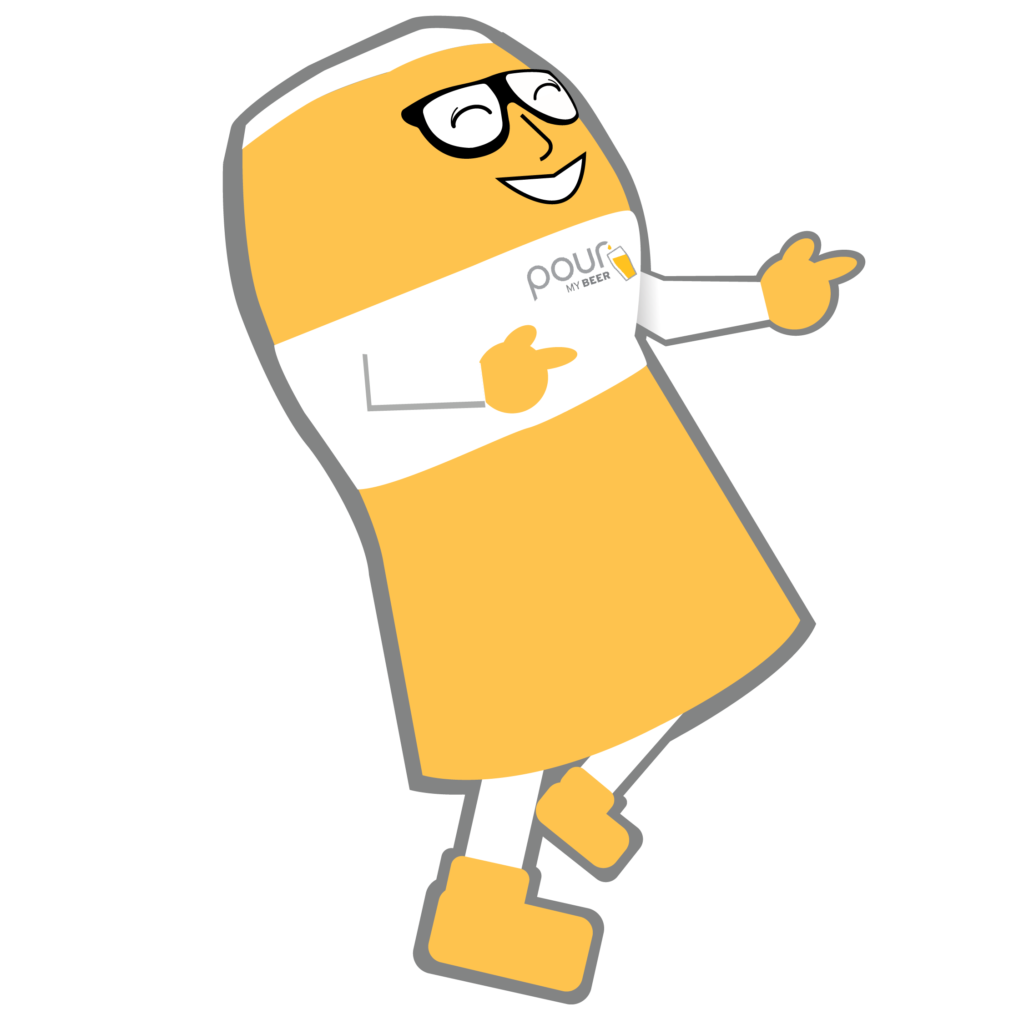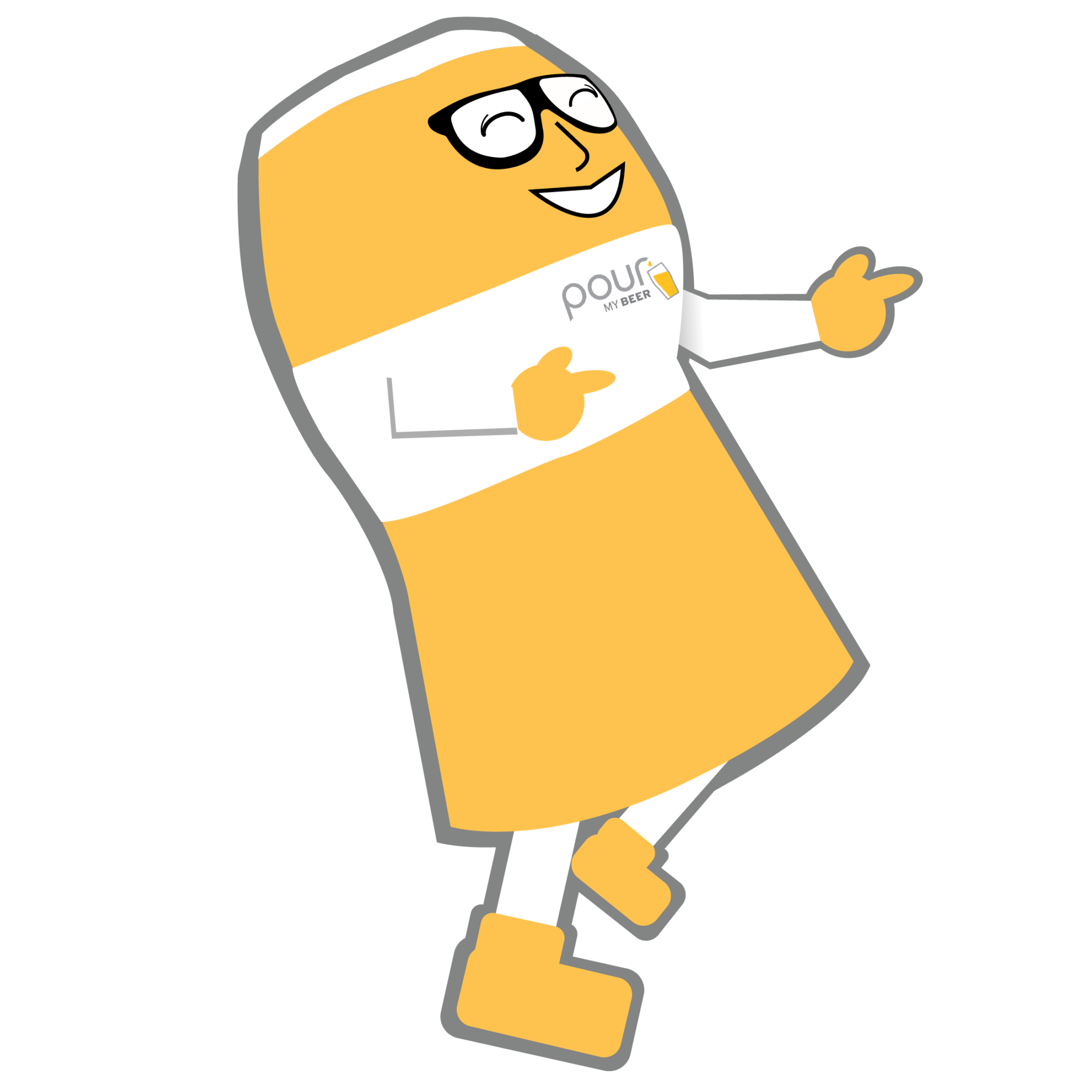 PourMyBeer TIP: If you know that some of your favorite restaurants are generally dine-in only, you should do some research online, as they now very likely offer a delivery service due to these extenuating circumstances. We have seen that even places without a history of delivery/takeout now offer both to stay afloat.
Eating Out Without Going Out
In addition to being a great way to help your best local restaurants, taking advantage of their delivery and takeout services can also be a great way to add some fun to any night of the week! Between options like contactless delivery and curbside pickup, there are plenty of options for supporting your favorite restaurant. And the best part, you'll have a nice night in with great food and your favorite show to binge!
A unique option you may want to try out are meal kits. These meal kits are often available around the holidays or other big events to make cooking those big meals much easier. You will likely need to figure out the availability and logistics based on each restaurant independently, but for places that do offer this service, it can be a great way to benefit both you and the restaurant.
Meal kits give you the ability to cook delicious dishes from your favorite restaurants, all in the comfort of your own home! With little food waste and minimal cleanup time, you and your guests will be so glad you chose a meal kit. You and your guests will enjoy a delicious meal, support a local restaurant, and spend more time together.
It's always a great time to give back to your local community! It's no secret that the last two years have been tough on the hospitality industry, so what better way to show your gratitude than by stopping in or buying a gift card to support your local neighborhood bars and restaurants? You'll help local operators while putting a smile on the faces of your loved ones! Gift cards are always a great option for birthdays, graduations or holidays.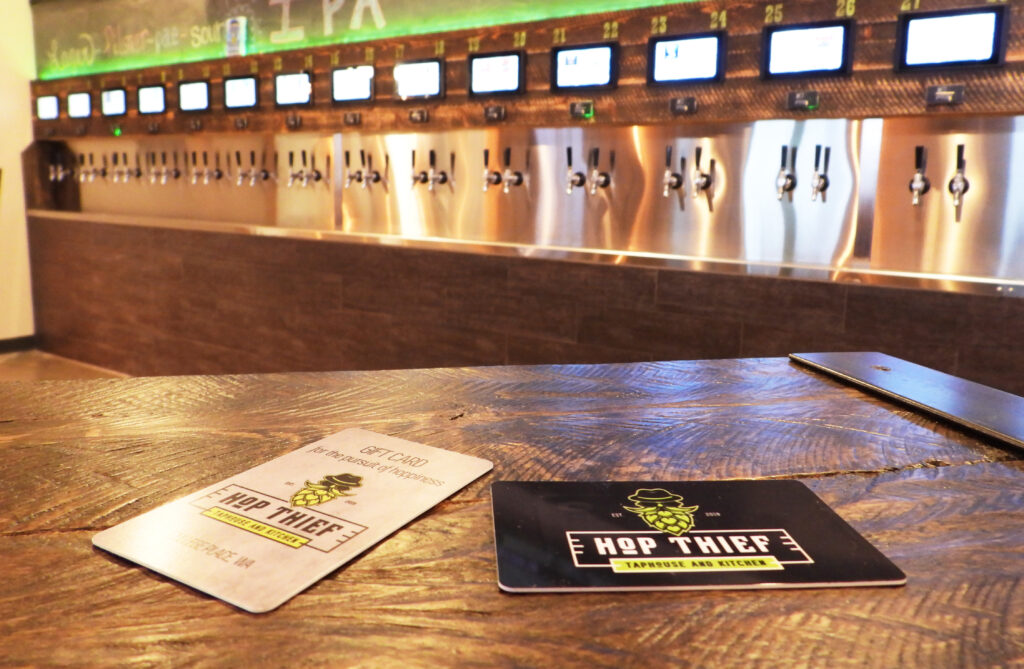 Keep Drinking Your Favorite Local Beverages
As a result of the shift to off-premise dining last year, both breweries and local bars have added to-go beverages to their menus. Now you can enjoy your favorite craft beers, seltzers, wines, and other beverages at the bar or in the comfort of your own home! The same goes for non-alcoholic draft drinks such as kombucha and cold-brew!
Breweries and local bars have taken advantage of to-go beverages. Many are offering their top-selling beers in sealed containers like beer cans, growlers, or something more unique and perfect for two or more – crowlers. You can grab a pack of to-go brews on your way out or stop in and pick some up!
Growlers are large glass, ceramic, or metal jugs that usually hold 64 oz. of beer, cocktails, or other drinks. Some establishments may use these containers as their primary method of selling beverages, as they are easy to carry and safely insulate. You will need to directly ask whether or not this is the case for each establishment, but if so, buying one or more can be a win-win for you and them, especially if you care about lowering your carbon footprint.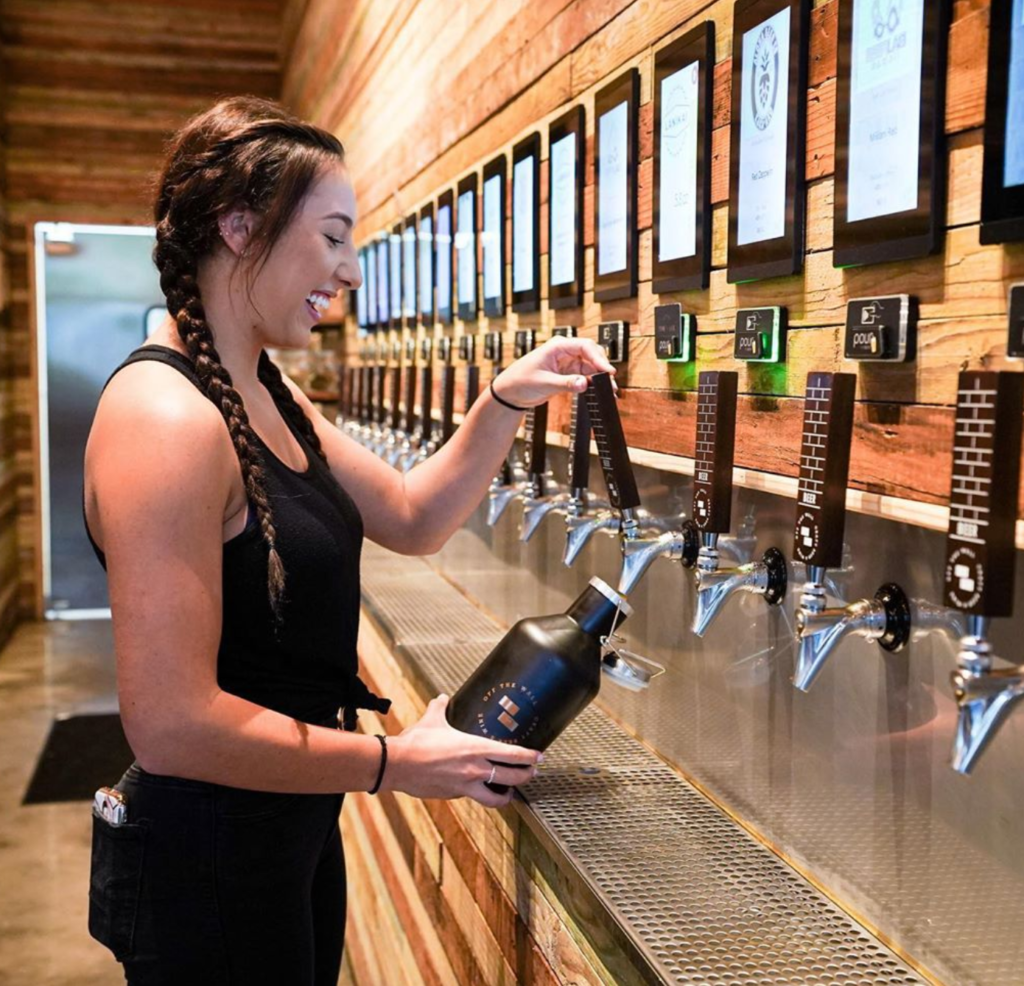 Many PourMyBeer customers use growlers, so if you're ready to try some delicious local craft beer in your area, find the closest PourMyBeer location near you here!
Crowlers are huge cans, usually holding 32 oz. of your favorite beer. They are perfect for sharing with a partner, family member, or a friend! Certain bars and taprooms sell crowlers. Like growlers, they are vacuum-sealed, so they make for an easy option to get your favorite drinks.
Example of a crowler station at Oz. Tap House in Austin, Texas is shown above.
Local grocery stores are most likely still going to be selling most of their usual beers, and this should include some local craft brews. If you're a beerhead, this is an easy and convenient place to get them. When you go out to get your other groceries, you can easily pick up a 4-pack or 6-pack of your favorite beer. You'll get to enjoy an awesome drink experience and help out some of your favorite craft brewers as well. Talk about a win-win!
Help Restaurant Employees Out
Employees of restaurants and bars who have had to make serious changes or shut down are experiencing a significant lifestyle change, and unfortunately, some are out of a job completely. Things are rough for everyone at the moment, so it's important to support each other.
Small gestures can go a very long way in easing stress and making people feel happy. Check on your friends who work in this industry by talking to them often, making sure they have a support system if needed, and perhaps even helping them out with necessities if you can afford to do so.
During these times of crisis, we should try our best to help each other out, especially those affected most significantly.
For restaurant and bar owners, the end of the virus won't necessarily be the end of tough times, as lost profits and slow returns to normalcy will affect this industry the most. Especially with the current staffing crisis, many bars and restaurants are understaffed. The best way for you to help is to continue supporting your favorite local restaurants and to understand any long wait times or slower service.
Continue to Tip Restaurant Workers
For restaurants that switched to takeout and delivery, their workers have likely had to take a sizable reduction in pay. For this reason, tipping when you order is even more crucial than ever before.
If you can afford it, you should continue to tip delivery drivers, and we even recommend tipping a bit extra than you normally would due to their current financial cuts. This can be a big help for them, and if nothing else, it will certainly brighten their day.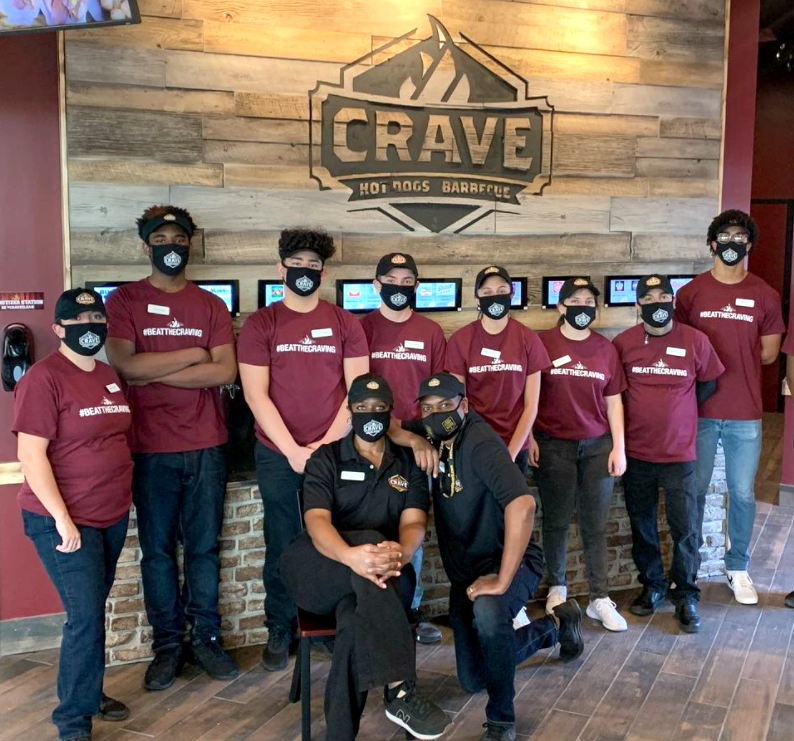 If one of your local favorite places has any merchandise for sale, buy some! Plenty of PourMyBeer customer restaurants, bars, and taprooms have branded items for sale, including shirts, hats, water bottles, and more!
Check out the websites of your favorite places to see if they have an online shop for items like these. Buy one for yourself and some for your friends and family as well! Not only will you be helping the restaurant with your purchase, but you'll be able to give them a bit of extra publicity with their swag as well.
Social media may seem a bit too intangible to be something influential for food and drink businesses, but that's not entirely true. Social media continues to be one of the most common ways for people to stay connected with the world and the people in their community. This was especially true when people were physically isolated and likely to be working from home during the pandemic. Social media was used as a way to stay connected more frequently.
That's precisely why restaurants with a strong online presence are in a good position to engage audiences and have their content seen. For establishments in the hospitality industry, this kind of exposure is essentially the best way to ensure that people will remember them since customers can dine in once again. Now that things are more stable and open again, social media exposure still serves as a reminder for people to visit their favorite local bars and restaurants again.
Whether your favorite restaurant is posting once a day or once a week, you can help out by keeping up with their updates and engaging with them. Reactions and comments, even simple ones, can help them appear and reappear on people's feeds, thereby giving them more visibility.
Also, staying up-to-date can be good for you as well! If this is a restaurant, bar, or taproom you like, you can benefit from keeping up with any potential updates and changes. For example, they may switch to a delivery system if they didn't have one before.
In addition to reacting and commenting, another way to increase an establishment's visibility is to share their posts and possibly add some of your own messaging to them. This is a great way to give them publicity among your network, which they may not tap into ordinarily.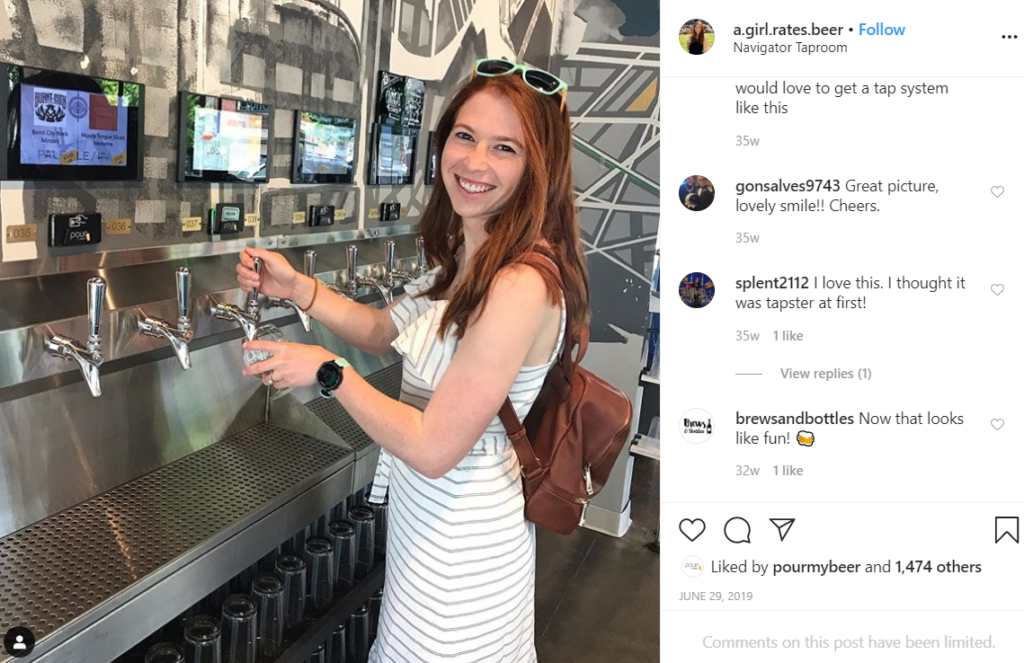 Some establishments have started to host more events as a method to increase traffic to their business. Some may host in-person events you can attend or host virtual events online, in which they put out a variety of content relating to updates on their operation, personal updates from staff, and more.
Check out your local restaurant or bar's website and social media platforms to see what kind of events they have coming up! Showing engagement will encourage others to join in, which can also increase their visibility on social media platforms.
Something else that can potentially be very helpful is to use Yelp. Leaving positive reviews and comments for your favorite places (while using relevant words such as takeout and delivery) can help the business get more exposure to other diners looking for the same experience. In the long run, your review can help improve overall ratings for these restaurants. It will encourage people to try their food and increase foot traffic through their doors!