How to Define Your Bar/Restaurant's Brand
How to Define Your Self-Pour Establishment's Brand
So you've made the awesome decision to start your own self-pour establishment. Congrats!
You're definitely in the right place. As the leaders of the self-pour revolution, we always like to make sure our customers are equipped with all the best tools to make their own businesses successfull, including through effective restaurant or bar marketing..
One of the most important things to do when starting any business is to define your brand identity as specifically and strongly as possible, make an emotional connection with current and future customers, and emphasize your company values through your image. There are many components to a successful brand strategy, and our goal is to give you the marketing tools you will need to consider and to give you actionable advice on how to approach each part for your business and build your brand.
Before you even think about a name, a restaurant or taproom logo, a theme, website design, color schemes or anything else, you need to address the first rule of marketing: Know Your Audience! More specifically, define your audience in as specific terms as possible. This is extremely important to do before anything else, because it will influence all of your marketing decisions. Everything you do on the marketing side should be done with this target audience in mind, otherwise you risk sending an ineffective message, not reaching the people you want to.
To accomplish this step, you'll have to do a bit of research within your community, paying particular attention to an existing foot traffic. Make note of any defining characteristics. In what age groups are people most likely to be? Are people in the area relatively well-off? Are there mostly families, single men, single women? These all are very important to take into consideration.
PourMyBeer Tip: Once you get a better understanding of your audience, you may consider a common marketing practices – creating one or a few buyer personas, or semi-fictional representations of your audience based on your research to better understand them and be able to get your staff ready to serve / treat them properly.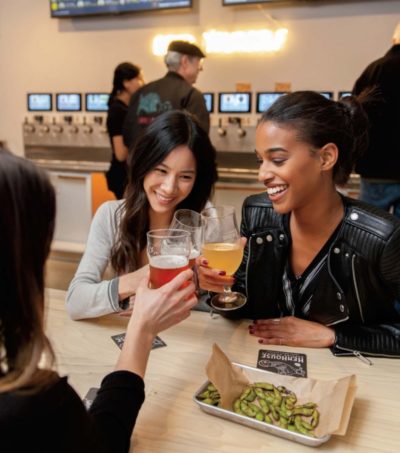 Match Your Audience's Needs
Once you have an understanding of your audience and perhaps a couple of buyer personas crafted, you can think about how to match your business to the audience you are targeting. Much of this will come down to the business you are planning to offer in the first place; whether it's a restaurant, taproom, both, or neither, you want to make sure you are offering something you think your target audience genuinely wants.
If you decide your target audience are families that enjoy a night out together, consider adding elements to your establishment that promote a family-friendly atmosphere, like board games, or an area for children to hang out. Similarly, if you are focusing on younger crowds who are oftentimes still single and enjoy a more high-energy atmosphere, consider things like high-quality speakers for playing music, and perhaps a dance floor for the particularly adventurous crowd. Any way you go, you want to make sure that whoever walks into your place feels like it was made for them.
Convince Your Audience That You Meet Their Needs
If you've got the perfectly crafted establishment for your target audience, what good is it if they don't know about it? This is where your marketing comes into play. Once you have a good understanding of your target audience and the type of business you're creating that will meet their preferences and needs, you will need to spread the word and show them that you're the place to go.
This is all about building a strong brand, which can happen in two ways:
You should come up with strategies using both of these approaches in order to maximize the reach of your target market. You want to make sure that you leverage online media by establishing platforms such as social channels and also work on the position that your business will appear in search engines.
Also, make sure those who come to your establishment find your brand memorable and associated directly with your awesome business. Once you apply these strategies, you will definitely start to see some increasing foot traffic and happy customers!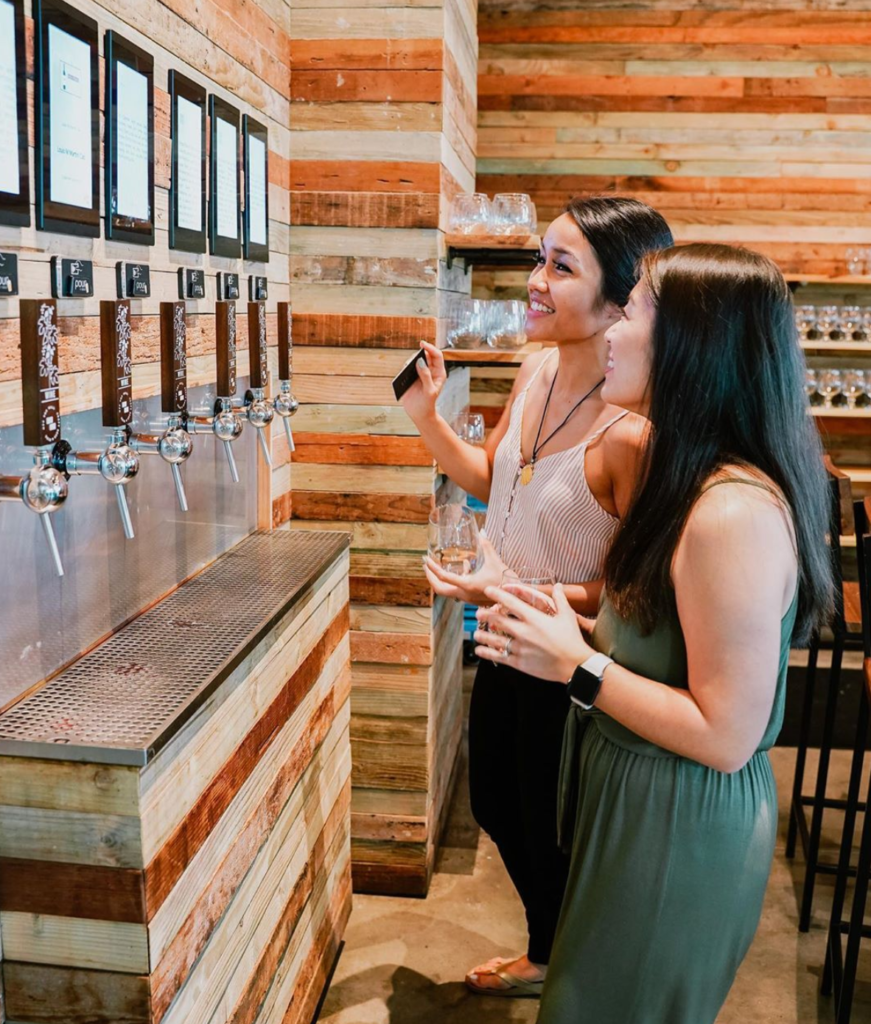 Defining a brand for your self-pour establishment can seem like a daunting task, but we're here to help! If you have any questions, don't hesitate to contact us at cheers@pourmybeer.com or (312) 416-9989.
If you follow these general strategies to define your audience, accommodate their needs, and use targeted marketing strategies to spread awareness of your brand, you'll be in a great position to have a successful new self-pour business!