An American classic; a staple in every home; the game that everyone played at some point as a kid. The best thing about it is that it only gets better when you're an adult. Monopoly is sure to be a blast for your patrons, especially over a few drinks. From a consumer marketing perspective, it's also a great bet to have a widely known game because it'll be the most likely to get your customers' attention.
Monopoly is relatively inexpensive; here is the basic version for $21.99.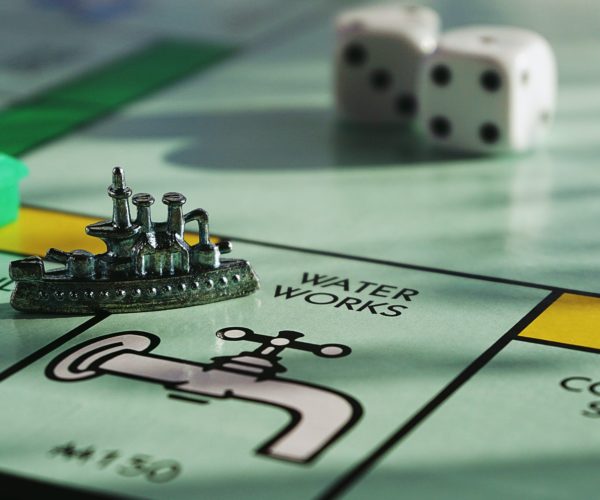 This is a game of strategy and cunning, but best of all, it doesn't even require a board. The rules are quite simple. Each player has a set of 7 dominoes in their initial set. One player places one in the center to begin the game. After that, each player places a domino down such that one side matches the one on the table in its number of pips. The first to place all theirs down wins. Simple!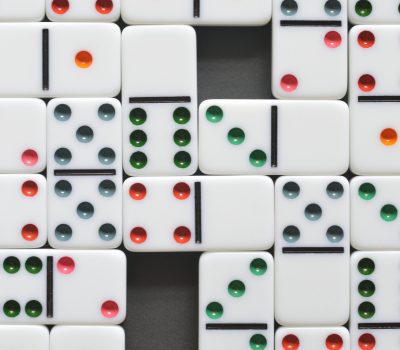 No, this isn't a repeat of the previous game, it's a slightly different game. Compared to Brewopoly, Beeropoly plays a bit more like a game of Truth or Dare.
Players move around the board with beer caps (some are included in the box) and roll the dice to determine their moves. Depending on where they land, they, or the group, may have to do various funny tasks. For example, one space forces all the guys to drink, and another forces the player to play a quick game of 2 Truths and a Lie with the rest of the group.
Buy it online here.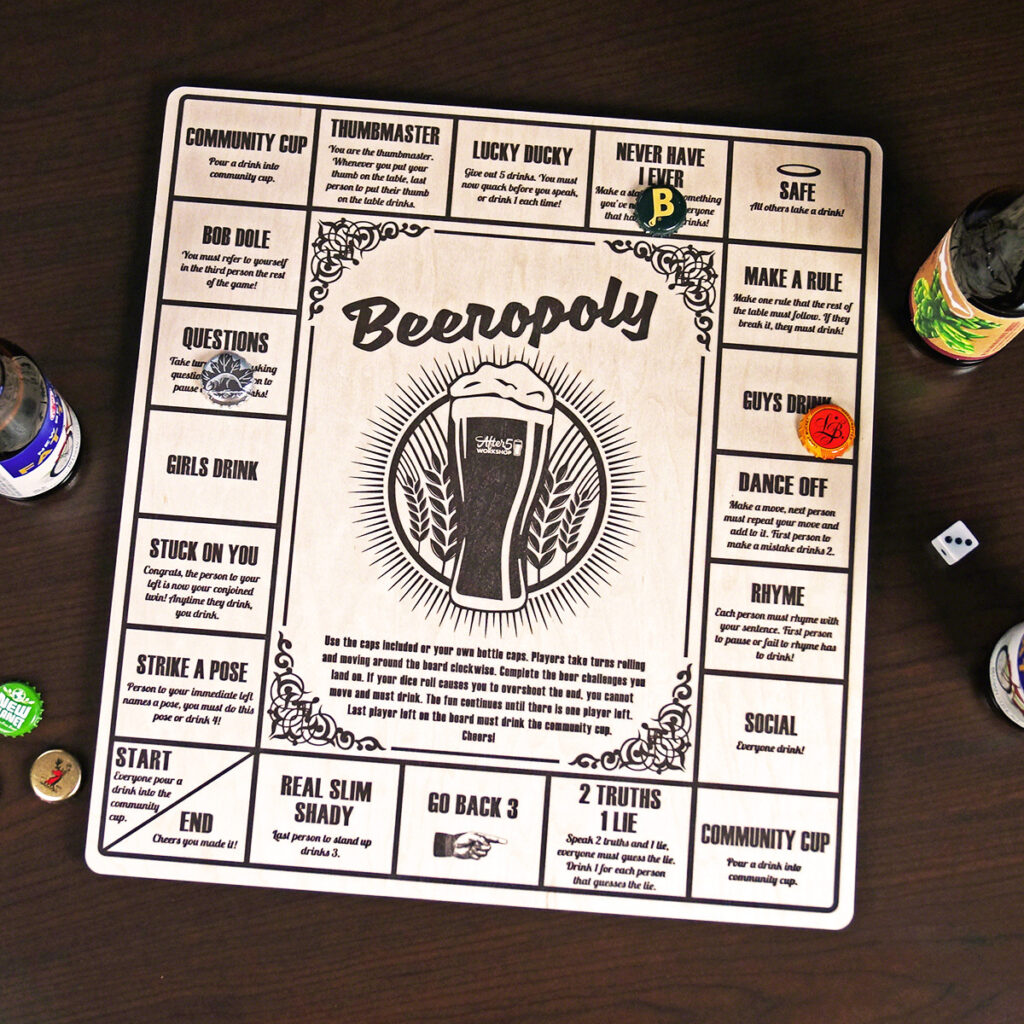 Well, you know how this one works. Given that it requires a rather large table, this one would likely be one of the few or the only larger games you have at your establishment.
Keep in mind that there would also be some additional logistics associated with this as well. You would need to regularly buy ping pong balls and account for potential loss. Additionally, you'd want to stock up on cheap plastic cups for patrons to use.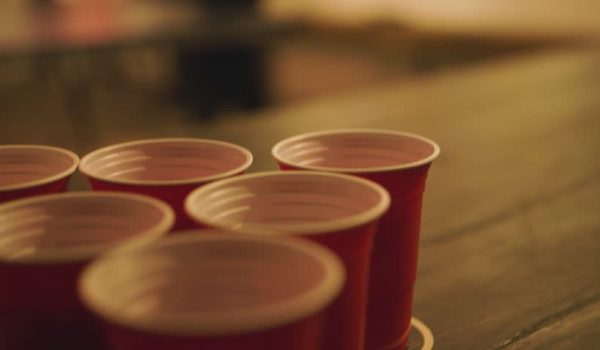 This is a true classic for the bar vibe, and nothing goes together like beer and sharp objects flying through the air. Set up is quite easy since all you need is a wall that's clear of traffic and can safely hold up a dartboard, whether stuck against or nailed to it.
You can readily buy full sets with the board and darts included. Prices do vary a bit, but these are going to be relatively cheap overall. This one is available for less than $45.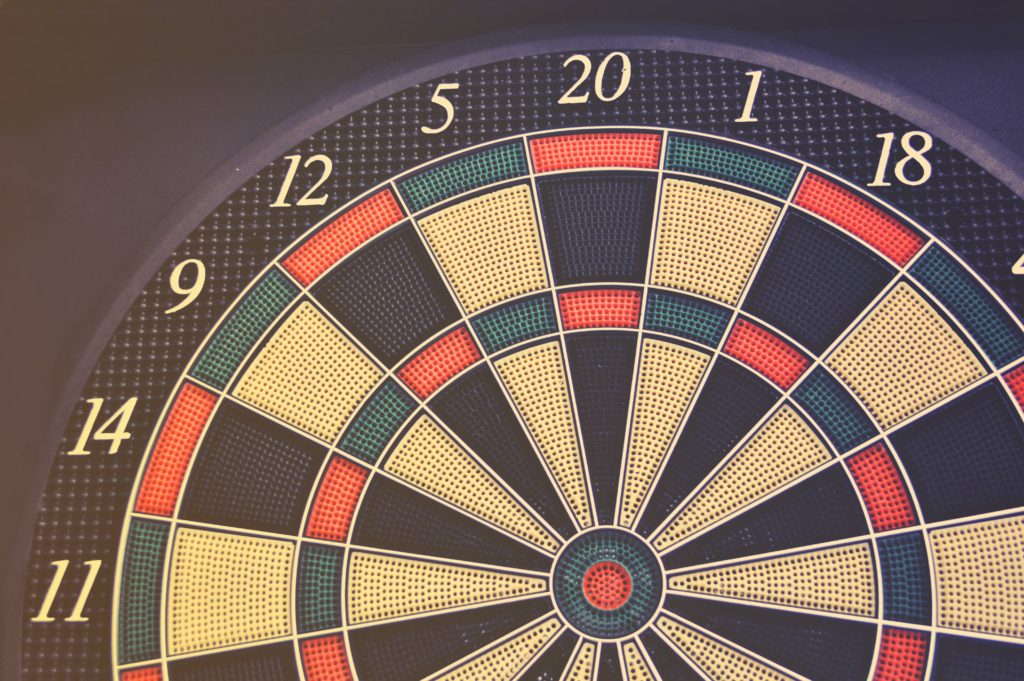 There are a couple of ways to do this one. Some people like to get some drinks in them and then just play some Jenga. In that case, you wouldn't need anything more than a normal commercial Jenga box. In some cases, each player who successfully pulls a block from the stack without it toppling over must nominate another player from the group to take a sip of their drink.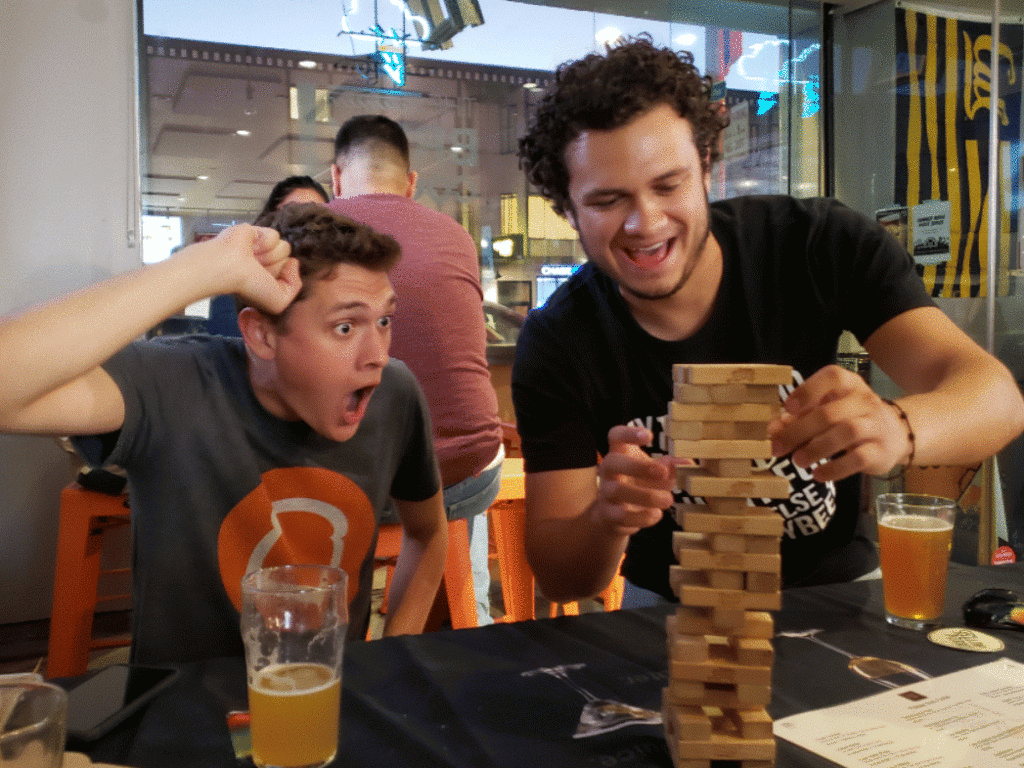 This is another classic for a typical bar. Adding a pool table to your brewery, taproom, or eatery can immediately elevate from a casual drinking establishment to a place where people regularly like to test their skills at the pool table. Aside from the fact that it will attract people to try a game or two with their friends, it can also give your establishment a distinctive tone and personality.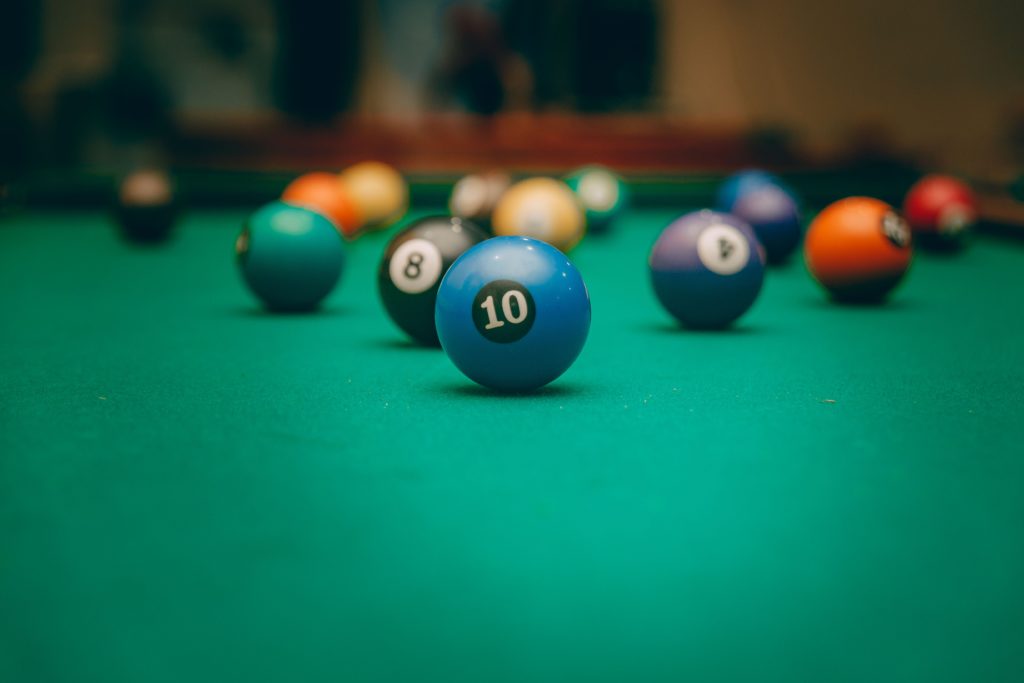 Show off your Medieval skills! In this sport, similarly to archery, you are aiming at a target and trying to hit a bullseye. However, in this sport, you are throwing an axe over your head. This is a fun new, niche bar concept that patrons are sure to enjoy. This is not a sport you can just throw up in your establishment. You need to be cautious and put forth the proper safety measures before opening your own axe-throwing venue.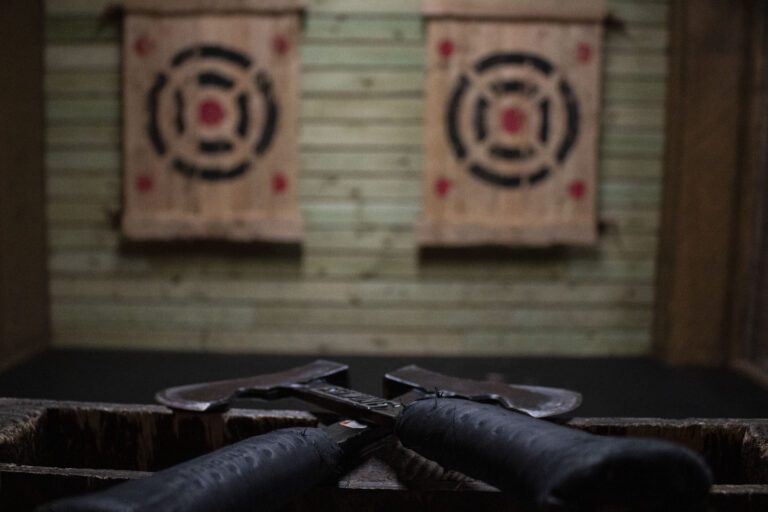 Whether you are a Pinball Wizard or only a novice, pinball machines have been a staple of American culture and arcades for decades now. It is a classic, easy-to-understand game that patrons can enjoy. Different designs typically depicting movies, bands, cartoons, etc. can help you give character and personality to your barroom setting.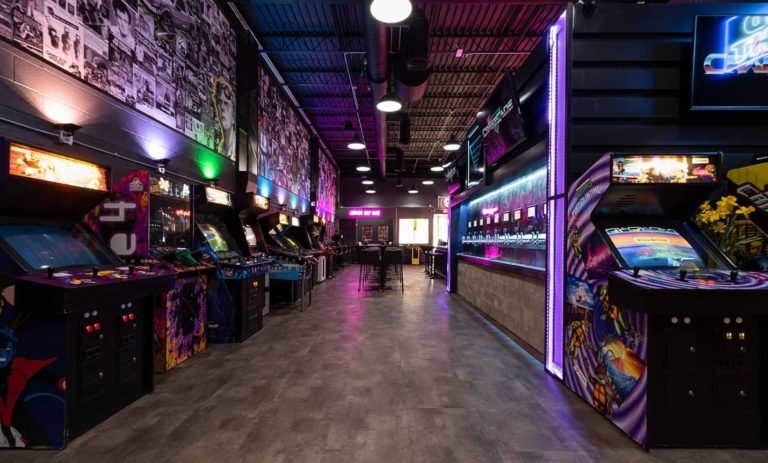 This is a fun one that can be a bit more casual for your customers. A group of patrons can have small amounts of the same beer poured for them by someone else via self-pour (so they don't see what it is), and they can all taste a bit (blindfolded if you want to get really into it).
Using a pen and paper, each player writes down a few adjectives to describe the beers (hoppy, malty, fruity, etc.) and tries to guess what type or even what exact beer it is. After that, they can all compare their notes and see how they did.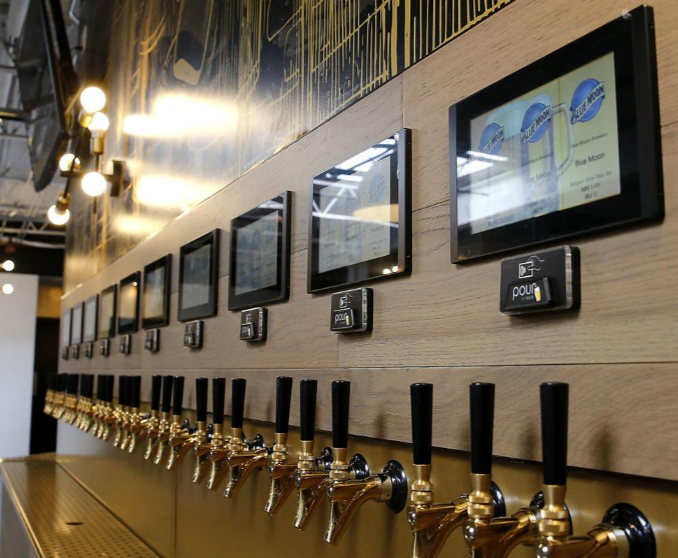 This one is also pretty simple and can be done in a few ways. Basically, each player samples a set of the same beers and then ranks them in order of a certain metric. That metric can be several different things based on the flavor profile: hoppiness, IBU (bitterness), darkness, etc. Each correct ranking based on the actual values nets a point for each player. If you host the event in a more official capacity, you can also offer some rewards for the winner of each round (most likely a free drink).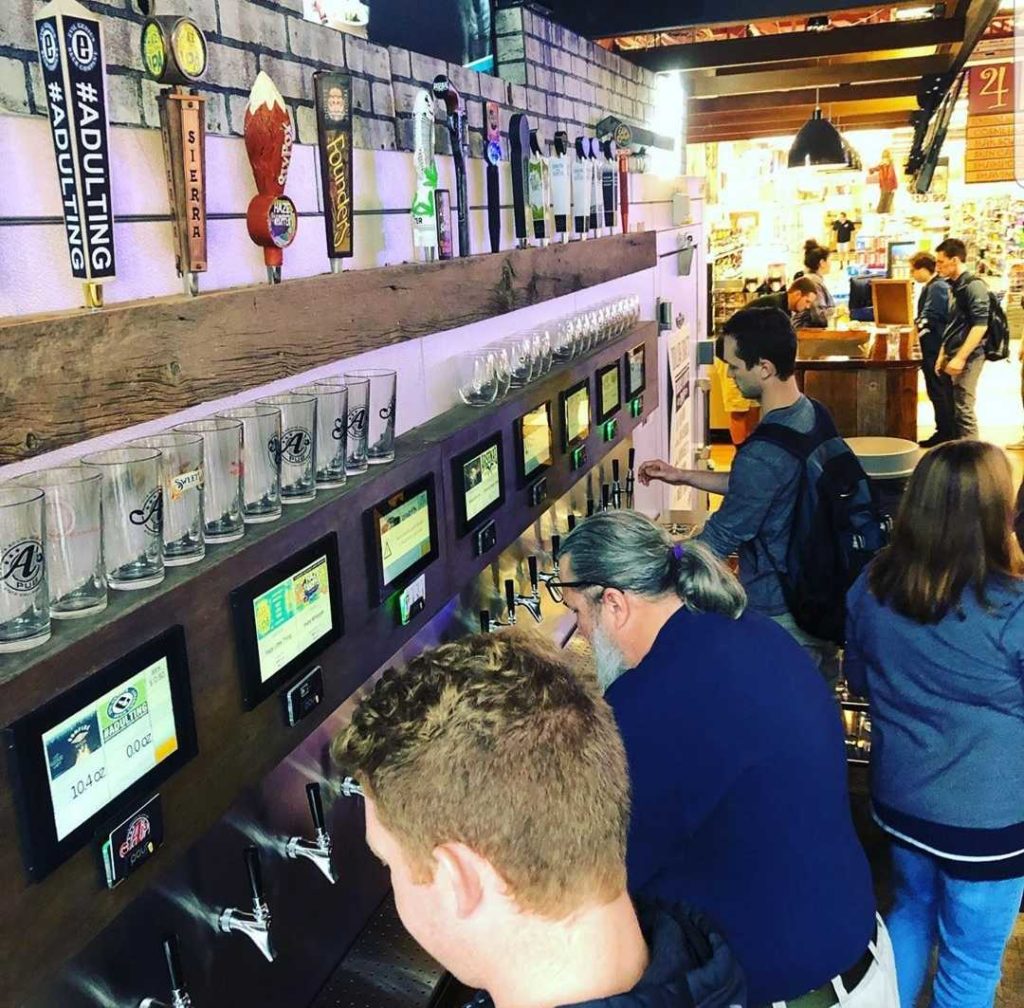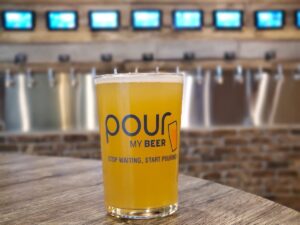 Ok, we have to admit we kind of came up with this one on our own, but we think it could be pretty fun. You likely need a staff member to moderate this. Essentially, all participating patrons use an identical glass to pour a given beer at the self-pour tap. A staff member then rates or ranks each pour based on how good they are (clean, correct volume for the glass, perfect amount of foam).
Ok, this one might sound rather odd and a bit controversial. However, many of our customers have noticed that quite a few of their patrons enjoy mixing a couple of beers to create a new taste. We know that many beer lovers out there are cringing at this idea, but hey, self-pour means that every customer gets the full freedom to pour whatever they want!
For the interested people, you can make a game out of this by having each patron mix two or more beers and then having either them or others blindly taste them, ranking each out of 10 for how much they like them. The winner could get a free drink or some extra cash on their PourMyBeer card. We know it's a little out there, but it could be fun!
Check out one of our PourMyBeer family members, Craft Food Hall, having fun mixing their own brews!
The old saying goes, "Close only counts in horseshoes and hand grenades." When in fact, this is not true. Close also counts in Bocce! Bocce is a game that is as old as time itself. Some records have the earliest recordings of it as far back as 5200 BCE. It is a simple, yet entertaining and exciting game. How do you play? Well, like horseshoes, you need a lot of room, so as large of a rectangle as you have room for will do.