Million Dollar Self-Pour Transformation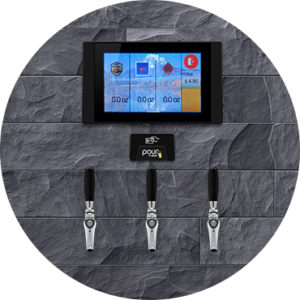 Upon receipt of the application, a representative of PourMyBeer and Micro Matic may reach out to you to discuss your application and your business's qualifications. 
We will announce the winner on the 23rd of December, 2021.
What Could Your self-pour beverage wall Look like?
1. Only 1 application per business. 
2. Your existing location has to be open for at least a year. Note: We can convert an existing traditional bar setup to a self-pour setup.  
3. In addition to a full PourMyBeer system, the winner will also receive our comprehensive project management package, which means we can assist you in all the steps involved in transforming your bar area. Note: As the contest winner, you are receiving a taxable gift that will be reported and must be declared on your 2021 tax returns.
4. Only businesses located in the United States are eligible to win, except for states that consider self-pour technology illegal (Vermont, New Mexico, Utah, Oregon, Montana, and West Virginia). 
5. The lucky winner will be selected out of qualified applicants. 
6. Once announced, the winner will have 100 days for the installation to take place. If you cannot do so in that time, we will randomly choose another winner.
7. By applying, the winner agrees to be in a video created by PourMyBeer detailing their story and the self-pour installation from start to finish. We will use this as promotional content on our website, social media, email marketing, and other PR efforts. And, the winner must allow PourMyBeer to use all pictures of themselves/their establishment around our website, social media, email marketing, and other PR efforts.
If you are the lucky winner, there are a few requirements you will need to have in place before we can install your PourMyBeer & Micro Matic system:
You will need to install low voltage wiring (you can do this yourself or have a friend help) and networking.

You will need to hire a contractor to build your tap wall. Our installation specialists can guide you through the design process.

You cannot offer the same type of beverages at your traditional bar as at your self-pour beverage wall to avoid internal competition (bartenders wanting to pour rather than having the patrons use the self-pour wall). Note: Our customers' data shows that the most successful self-pour establishments only offer draft drinks at their self-pour beverage walls while their traditional bars only offer cocktails or shots.
You will need to ensure that there's enough space around the area where your beverage wall will be located, so your patrons can easily leave and come back and also stay around for drink tasting.